In today's NHL rumors rundown, it was announced that the Calgary Flames will be getting a new arena. But, is this really guaranteed? Meanwhile, the Toronto Maple Leafs need to make a decision on Michael Bunting. Is he playing? If so, who comes out of the lineup? There is talk that Kailer Yamamoto might be playing his final games as an Edmonton Oilers forward. And, is Jason Zucker pitching to stay a member of the Pittsburgh Penguins?
Flames New Arena Far From Guaranteed
Alberta Premier Danielle Smith announced that the Calgary Flames would be getting a new $800 million arena that was partially being funded by the province. However, during that same media conference, Smith confirmed on Tuesday that provincial funding for the Calgary arena project must be approved **after** the election. In other words, there are still major hurdles to jump through and if she's not re-elected, the new arena might not go through.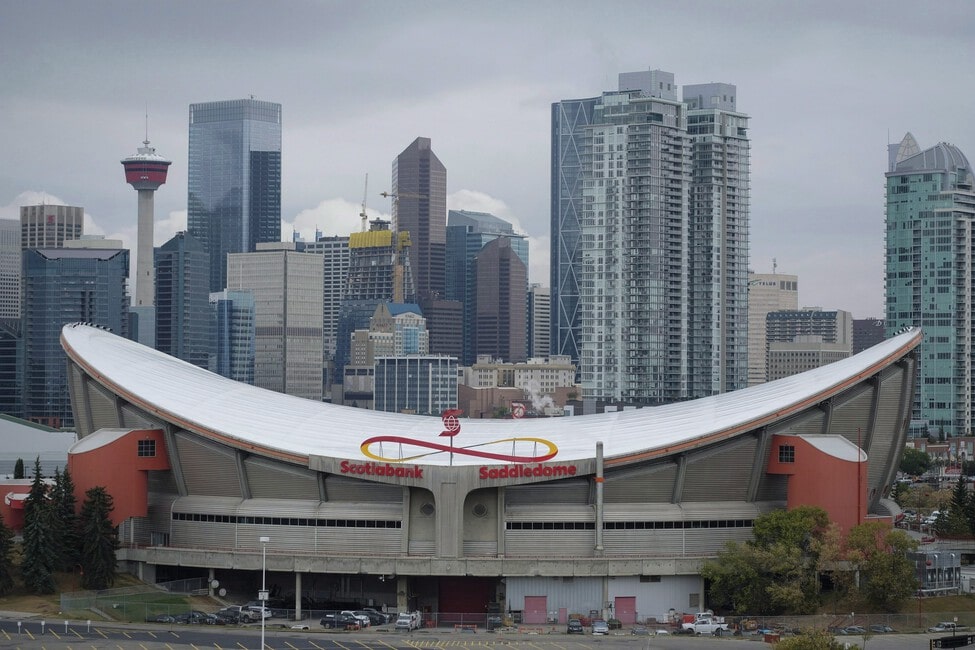 Jason Gregor of TSN 1260 tweets, "Why have a press conference saying it will happen when there is no guarantee you will be in power to enforce it? Essentially she is using "provincial arena money" as a platform to run on. Must be desperate to win votes in CGY."
Maple Leafs Bunting a Healthy Scratch?
Chris Johnston of TSN reports that Matthew Knies has been promoted to the Maple Leafs' top six ahead of Game 5, and was skating with John Tavares and Mitch Marner in line rushes at practice. Calle Järnkrok and William Nylander are with Auston Matthews. That will, of course, lead to questions about Michael Bunting and if he's playing now that he's eligible to return from suspension.
Related: Maple Leafs News & Rumors: Matthews, Samsonov, O'Reilly & Gio
---
Latest News & Highlights
---
"Matthew Knies is certainly not coming out of the lineup," Keefe said Tuesday morning, essentially confirming that Bunting wasn't the priority. Bunting, Sam Lafferty, Zach Aston-Reese, and Wayne Simmonds all wearing bottom-six white at Maple Leafs practice. No one wearing the extra grey today. It's not clear who will come out of the lineup if Bunting goes in. Jonas Siegel of the Athletic writes: "All signs point to Michael Bunting being a healthy scratch in Game 5."
Yamamoto Could Be Playing His Last Few Games as an Oiler
Allan Mitchell of The Athletic took a look at the struggles of Kailer Yamamoto in the series vs. the Los Angeles Kings and wondered if this might be his last hoorah as a member of the team. After next season, he's a pending UFA and the Oilers will have to make some tough decisions when it comes to who they extend a contract to.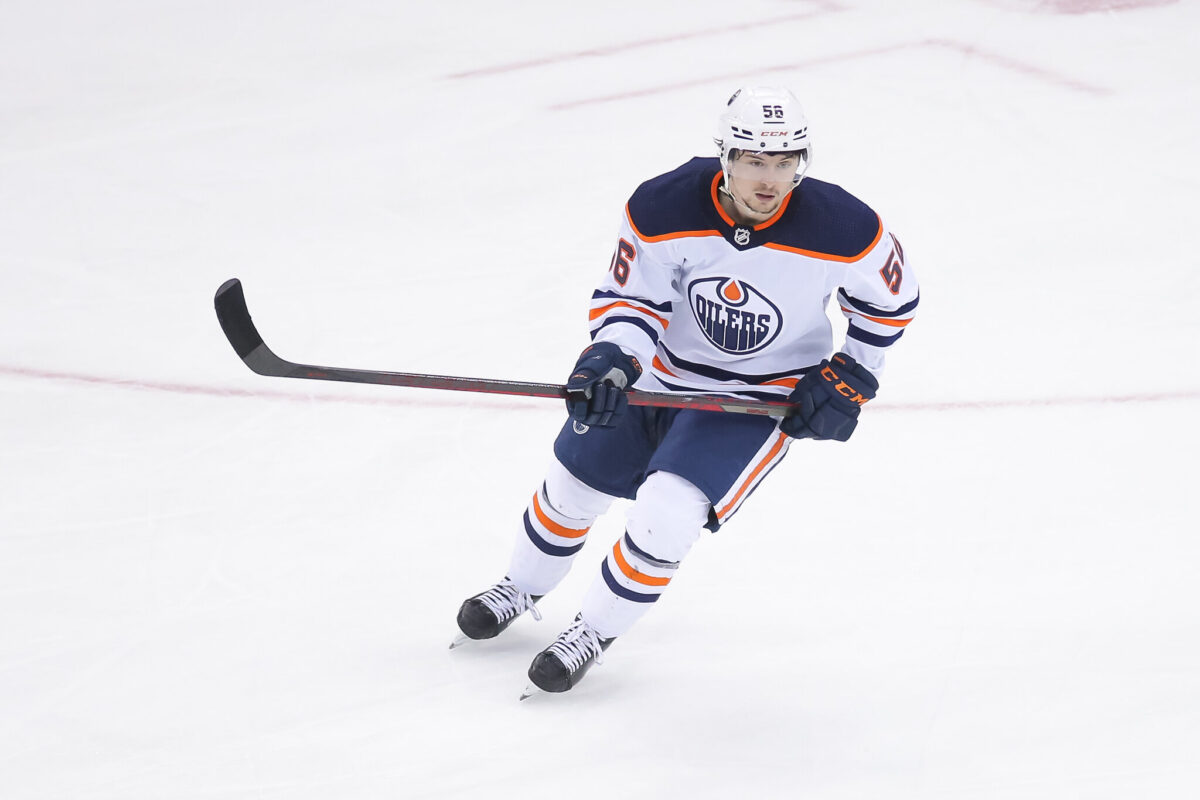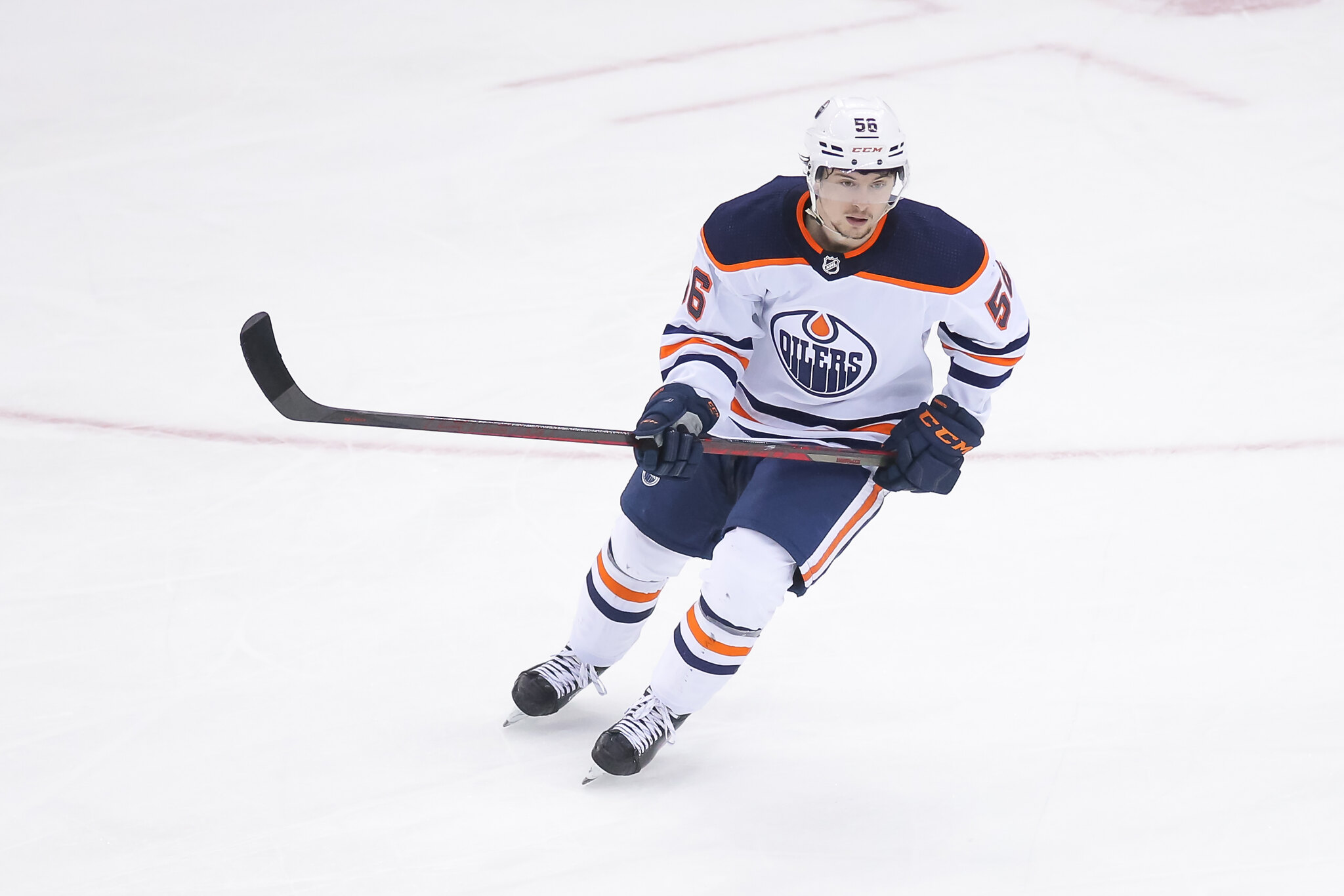 Mithcell writes:
Yamamoto is having a difficult time making plays, he hasn't scored a goal in a month and the Oilers were 1-3 goals at five-on-five with him on the ice entering Tuesday's action… Scoring goals hasn't come easily for him, falling from 20 in 2021-22 to just 10 this year. His playoff run so far has been less than hoped for and alternative options are emerging. Is Yamamoto playing his final games as an Oiler?

source – 'Lowetide: Is Oilers' Kailer Yamamoto playing his final games for Edmonton?' – Allan Mitchell – The Athletic – 04/26/2023
The coaching staff likes the player, but if he's going to be sticking around, it will have to be at a highly-reduced salary. He may test free agency if the Oilers aren't prepared to pay him much more than half of what he's currently making ($3.1 million).
Pavelski a Game-Time Decision
Stars' Head coach Pete DeBoer said when asked about Joe Pavelski on Wednesday: "I think he's planning on traveling, so I would call him a game-time decision right now." The Stars are up 3-2 in the best-of-seven series with the Minnesota Wild. Pavelski was knocked out by Matt Dumba in a nasty fall early in the series and has not played since. His return could spark the team to eliminate the Wild and move on.
DeBoer noted before the Stars won Game 2 on Wednesday night that Pavelski "was in a much worse place at that time" than he is now. Clearly, he's taken big steps in the last few days.
Zucker Wants to Be Back With Penguins
Jason Zucker's name has come up in trade rumors before and his name is likely to surface again as the Penguins look to improve their roster over the offseason. That said, Zucker is hoping to remain a member of the Penguins' roster. As per Seth Rorabaugh of Pittsburgh Tribune-Live, Zucker noted: "This is a place that I want to be. I said that after the (season finale), and I'll reiterate it. I want to be back. But as of now, it's, obviously, out of my control. We'll figure it out."
Rorabaugh writes:
Zucker isn't the team's only pending unrestricted free agent. The futures of goaltender Tristan Jarry, defenseman Brian Dumoulin and others must be sorted out by whomever is the Penguins' next front-office czar. But the organization's immediate future still revolves around Crosby, Malkin and Letang. That's a major reason Zucker would like to remain.

source – 'Jason Zucker wants to remain with the Penguins' – Seth Rorabaugh – Pittsburgh Tribune-Live – 04/24/2023
---
---