After such a strong offensive performance, the Toronto Maple Leafs might have scored twice as many goals on Tuesday against the Columbus Blue Jackets. The difference was that the Blue Jackets' goalie prospect, Jet Greaves, was hot in his NHL debut. By the way, former Maple Leafs' goalie Michael Hutchinson was the Blue Jackets' backup goalie last night.
In the end, once Toronto's top two lines quit passing the puck around and started to fire it on the net, the shots on goal started to add up. The team fired a season-high 50 shots on net, and Greaves stopped 46 of them (the last goal was an empty netter).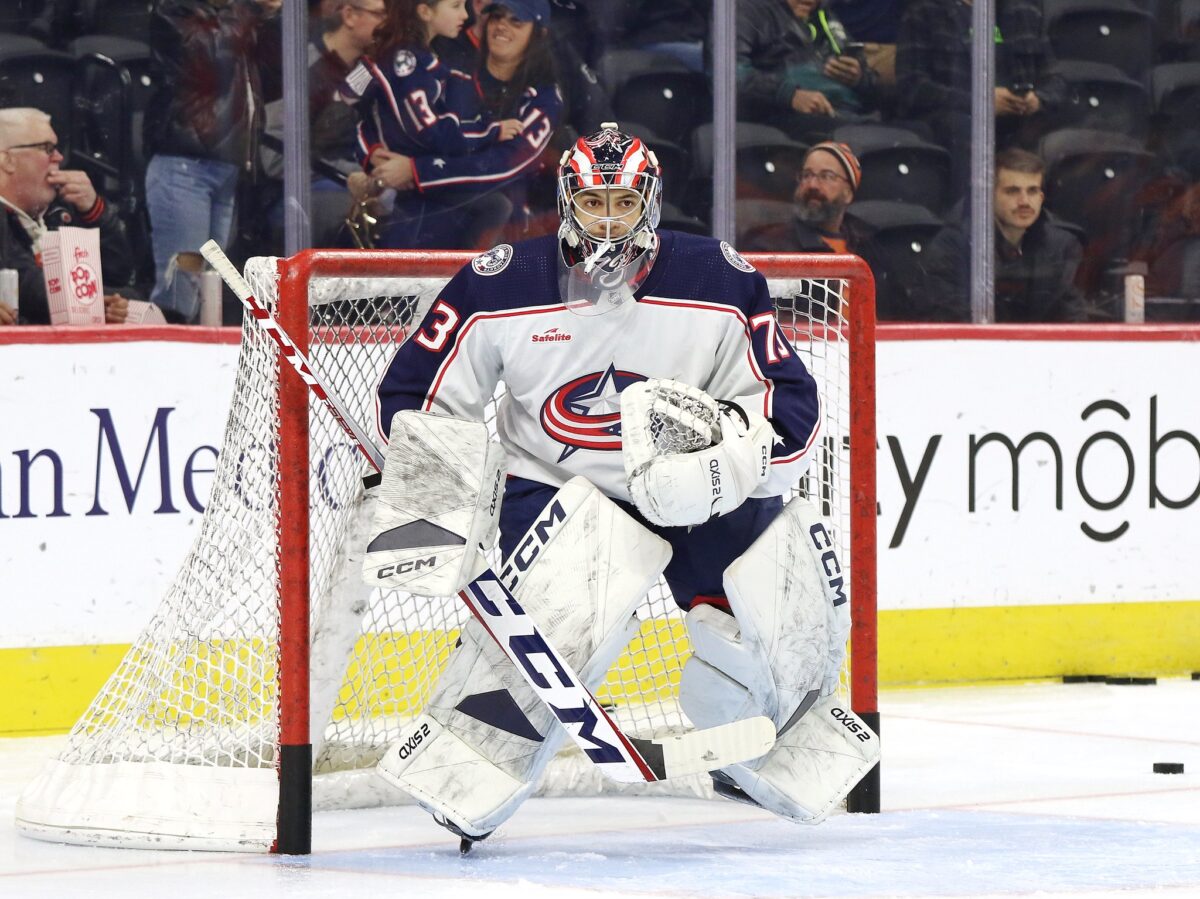 The performance resulted in a 4-2 win over the Blue Jackets that included setting season highs in shot attempts, shots on goal, and expected goals. Zach Aston-Reese scored twice, including his career-high 10th goal of the season. Alex Kerfoot also scored his second goal in five games and 10th on the season. Auston Matthews had an impressive 11 shots on goal and fired in an empty-netter goal to take over the team's goal-scoring lead again. 
Item One: Joseph Woll Gains Fourth Win of NHL Season
Joseph Woll was called up from the minors on Tuesday when it was decided that Matt Murray would not be available for the game. Woll started and stopped 24 of 26 shots in the game. He now has put together a record of 4-1-0 and a .932 save percentage.
Related: Dale Hawerchuk Trade Revisited
Woll has been solid this season, and given Murray's head injury, he'll likely be flying to Boston for Thursday's game and could get more starts down the stretch if Murray remains sidelined. It would be interesting to see him play against the Tampa Bay Lightning in the team's second-to-last game of the season on the road.
Item Two: Zach Aston-Reese Scores Two, Hits Career High in Goals
Aston-Reese scored two goals in the Maple Leafs' win on Tuesday. Although he's typically not one to contribute offensively, he's been playing well and producing points over the past few weeks. More fortunate perhaps, is that the team's fourth line is as strong as it's been since I've been covering the team for the past five seasons.
---
Latest News & Highlight
---
Aston-Reese has especially good chemistry with linemate David Kampf and has earned a regular role in the Maple Leafs' bottom six. He's a physical player who plays a solid defensive game, and last night's fourth line of Aston-Reese, Kampf, and Sam Laferty was solid and carried a lot of the play.
Related: Ex-Maple Leafs Goalie Michael Hutchinson: Where's He Now?
Although Maple Leafs head coach Sheldon Keefe has played a bit of upset the fruit basket with his other lines, he's left the fourth line pretty much intact for the last two-thirds of the season. It's been a wise move.
Item Three: Noel Acciari Returns to Game Action
Noel Acciari returned to the Maple Leafs' lineup Tuesday after missing three games due to a neck injury and earned the same amount of ice time as Michael Bunting (14:22).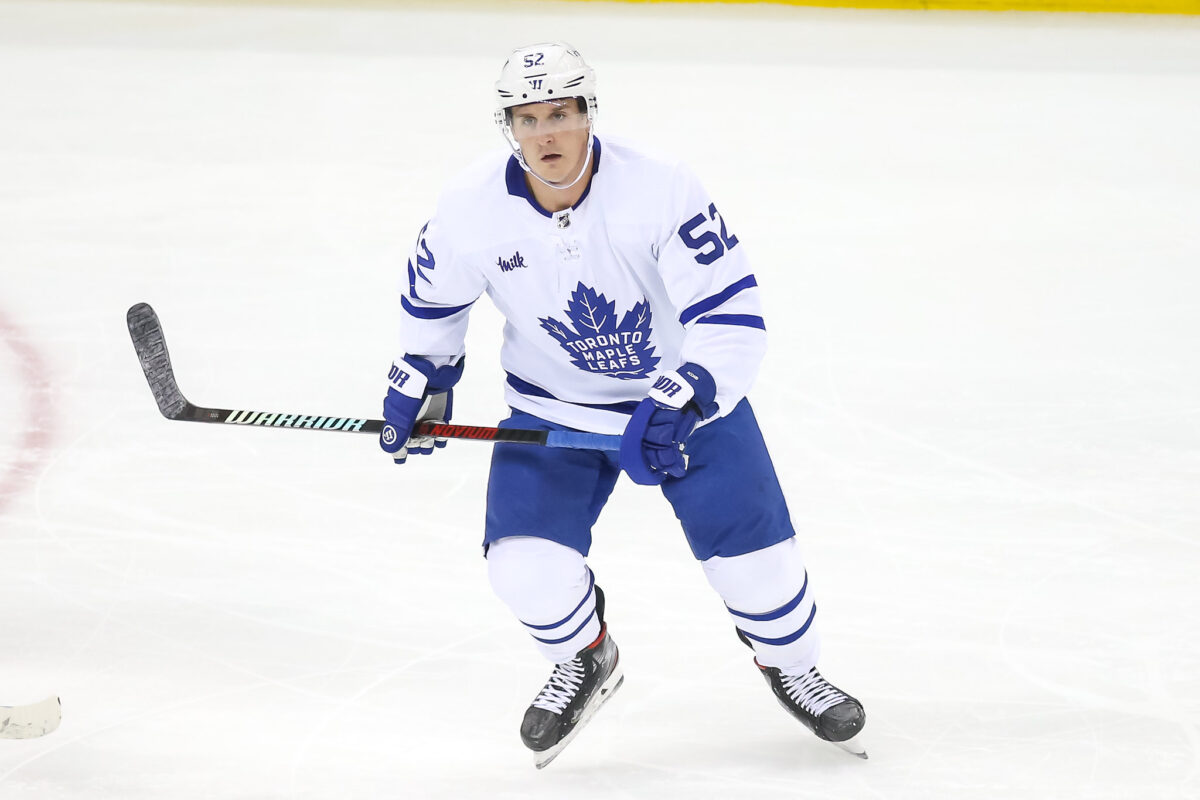 Acciari also registered two hits on the night – Jake McCabe led the team with six. Expect Acciara to resume his place as a depth center on the team's bottom six. Since arriving on Feb. 17 with Ryan O'Reilly from the St. Louis Blues, he has scored three goals in 17 games.
Item Four: Ryan O'Reilly Needs One Final Checkup
Speaking of O'Reilly, he didn't play Tuesday against Columbus, but he's close to returning. The word is that he's expected to undergo another X-ray and a check-up before being cleared for game action. 
Related: Ryan O'Reilly's Season So Far Means Nothing for Maple Leafs
O'Reilly has scored three goals and two assists (for five points) in eight games with the Maple Leafs before suffering his broken finger and having surgery.
Item Five: Erik Gustafsson Returns from Time Away
Erik Gustafsson rejoined the team Tuesday after being away for personal reasons. Although he took part in the warmup, he didn't play.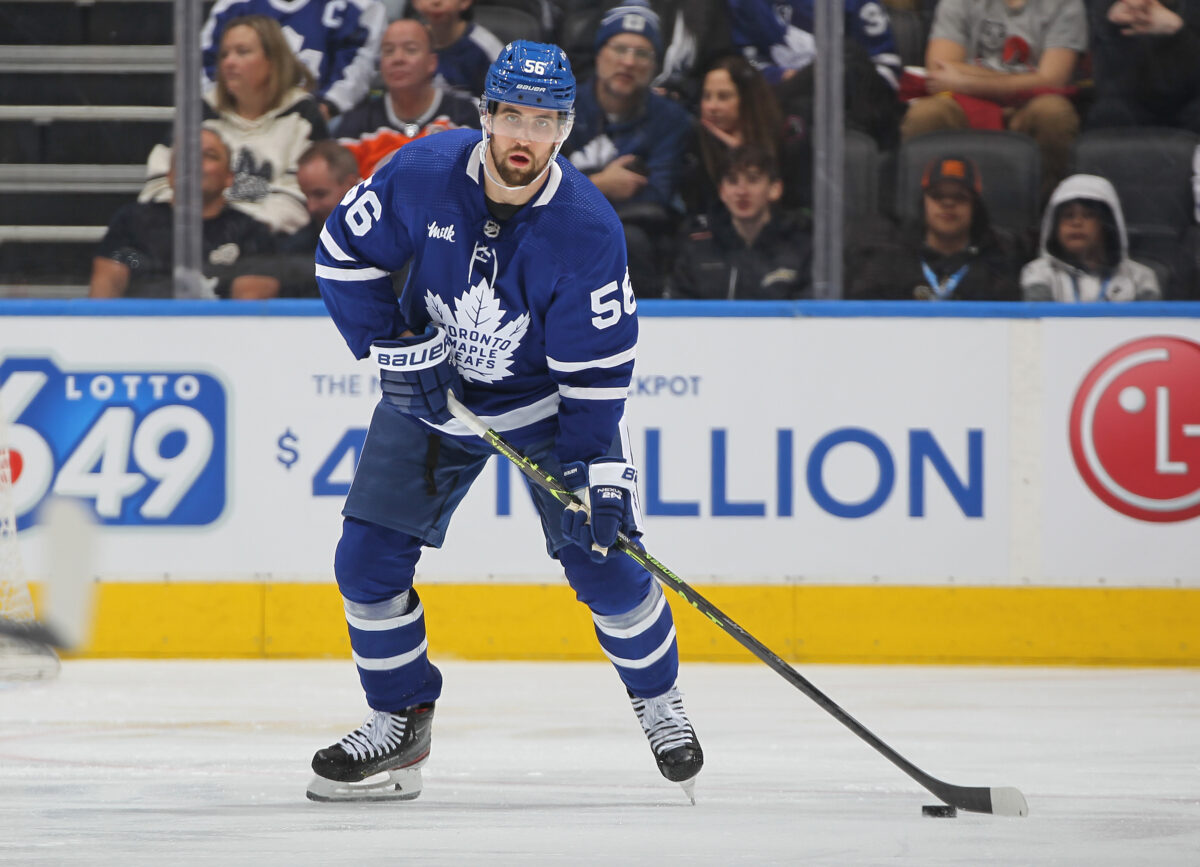 In his last eight games, Gustafsson has been a healthy scratch and has only registered a single assist. He's expected to be in the lineup against the Boston Bruins on Thursday. However, that has not been confirmed yet.
What's Next for the Maple Leafs?
The Maple Leafs' depth players had a huge impact on Tuesday's win. Their play and secondary scoring contributions bode well for the team in the postseason. Obviously, Maple Leafs fans expect the team's stars to shine during the postseason, but having depth players step up to provide more offensive production would be an added benefit. 
Related: United States & Canada Women's Olympic Hockey Rivalry Revisited
Keefe praised the Kampf line with Kerfoot and Acciari. He also had plenty of positives to say about the strong play of prospect Nick Abruzzese. Overall, the win showcased how important four-line production could be heading into the playoffs.
You can tell from his comments that Keefe likes it when a player line Aston-Reese scores. The coach noted that his blue-collar goals were exactly right, and he works hard around the net to create scoring chances (from "Hornby's Leaf takeaways: Bottom six rises to the top," Lance Hornby, Toronto Sun, 05/04/2023).