For most teams in the NHL, there are 20 games remaining in the 2016-17 season. The Toronto Maple Leafs are one of the clubs who are in the fight for their playoff lives. They are desperately trying their hardest to accumulate as many points as they possibly can while hoping for the teams around them in the standings to lose.
The Leafs are a young and exciting team. Despite being in the midst of a rebuild, they are buoyed by their numerous rookies, which has kept the team competitive as they make an unexpected postseason run.
It's an exciting and frustrating time to be a fan of the Leafs. The team has blown numerous leads, which has cost them key points in the standings. They are doing their best to learn how to properly close out games. It's something that all young teams struggle with. The silver lining is that the Buds are getting lots of practice.
The Leafs are ahead of their rebuilding plans. It's sometimes worth taking a step back and keeping the process in perspective.
Deadline Recap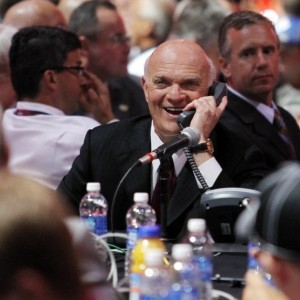 In a bit of a surprise move, the Maple Leafs were buyers at the NHL's trade deadline this year. Lou Lamoriello, Toronto's general manager, only made a couple of moves on the day and both were designed to bring in some veteran experience as a reward for his young core.
Brian Boyle was the biggest acquisition. He's a giant of a man who is excellent in the faceoff dot. He can play with an edge and isn't afraid to chip in some points now and again.
Boyle's faceoff prowess was on full display when he won an offensive zone faceoff in the Leafs most recent game and the result was a Nikita Zaitsev goal. It was also his first point as a Maple Leaf.
Boyle will also serve as a mentor for the Leafs younger players who have never been involved in a playoff stretch run in the NHL. He also has over 100 games of postseason experience and is extremely valuable to the rookies on the club.
The second and final deal made on deadline day involved the Leafs acquiring Eric Fehr, Steve Oleksy and a fourth round pick in 2017 in exchange for Frankie Corrado.
Corrado was a healthy scratch for most of his team with the Leafs, so there's no real loss there. The addition of Fehr is purely a depth move for the Leafs. He will bolster the fourth line if he plays and his playoff experience will also serve to mentor the young Leafs.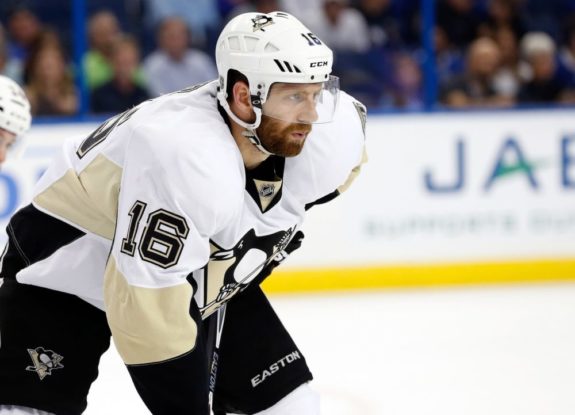 He most recently won a Stanley Cup last year with the Pittsburgh Penguins. Oleksy is a journeyman defenseman who's cap hit will come off the books this summer. He has a few playoff games to his credit, which came back in 2012-13 with the Washington Capitals.
The fourth-round pick is a nice addition for the Leafs, who will once again be hoping that Mark Hunter hits some draft day gems.
In the last two drafts, the Leafs have had some success in the fourth round. Last year saw them pick Adam Brooks, who is currently tearing up the WHL. In 2015 they took Jesper Lindgren, a solid Swedish defenseman.
Matthews on Record Pace
When Auston Matthews was first drafted by the Maple Leafs, the expectations were sky-high. That's due in part because Matthews was the first overall pick and was seen as the best player in his draft class.
The Leafs had finally found their coveted number one centre. Before the season started, I set a number of goals and points totals that I would have been more than happy to see Matthews hit. Those numbers were 25 goals and 50 points, which I would have been extremely impressed to see met.
Not only has Matthews met those numbers, he's blowing them away. At the time of this article, the former first overall pick has 31 goals, which is three shy of Wendel Clark's Leafs rookie record which he set back in 1985-86. He's also chasing Peter Ihnacak, who holds the Leafs record for most points in a rookie season with 66.
https://www.youtube.com/watch?v=FUmb6BleEO0
If Matthews continues at his current pace, the record books will need to be rewritten in the not so distant future. Matthews is an extremely effective player. While the likes of Mitch Marner and William Nylander are flashy and fast, Matthews typically plays a different style.
He's calculated and tenacious and makes extraordinary plays like routine. He's a special player who continues to amaze just about everyone who watches him. He's a superstar in the league who will only get better as time goes on. That's a scary thought for 30 other teams in the NHL.