With the 64th Pick in the 2020 NHL Entry Draft, the Toronto Maple Leafs Have Selected Topi Niemelä from Kärpät of the Finnish Liiga
About Topi Niemelä
Niemelä isn't a dominant offensive force – although his three points in three games this season may beg to differ – but he always exactly where he needs to be, using his great vision and speed to fly across the ice. He also is surprisingly strong for a 6-foot, 163-pound defenseman. Those skills could see him in the NHL much sooner than expected, despite needing to bulk up a bit first. He projects to be a mid-pairing defenseman in the NHL, much like a Sami Vatanen-type who can run a powerplay and be relied on in any situation.
THW Prospect Profile Excerpt
"In the early stages of his hockey career, Kärpät's Topi Niemelä has already built a reputation for exceeding expectations at every level he's played at.
As a 17-year-old heading into the 2019-20 season, nobody expected him to become a regular in Liiga, Finland's top level of hockey. But after just one game at the Jr. A level, which he and his team dominated the year prior, Niemelä had already earned a call-up to play with the big dogs of Liiga.
Related: THW'S 2020 Draft Guide
Skating in 43 games on Kärpät's tenacious blue line this season, Niemelä collected one goal and six assists. His stat line doesn't sparkle by any means, but it does align with the type of player he is and the way he approaches the game.
Niemelä is a well-balanced, mobile defenseman with a terrific hockey IQ and smooth, precise edgework. He stickhandles well and has some good offensive tools, but they're not elite. What he does well is process plays and make good decisions at high speed. He excels at identifying open areas and using his quick feet to maneuver into those spaces, making him difficult to both attack and defend.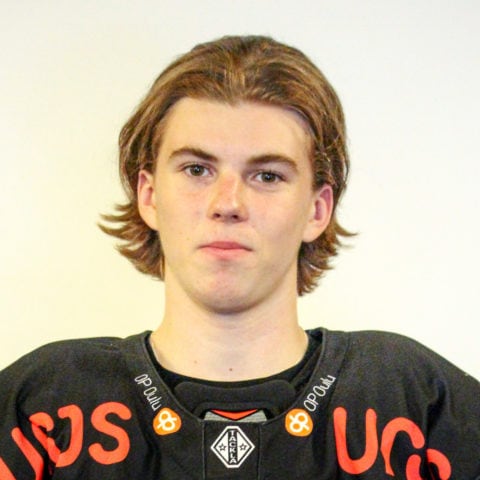 On the defensive side of the puck, the right-handed Finn is positionally sound and good at anticipating the attack. At 6-feet, 163 pounds, he's not the biggest guy on the ice, but Niemelä doesn't shy away from physical battles, and has done so against older opponents all throughout his career.
At only 15, Niemelä was already playing in Finland's U-18 league. When he turned 16, he advanced to the U-20 junior league. And at 17 years old this season, he was already established at Finland's top professional level.
He only averaged about 13 minutes of time-on-ice (TOI) this season as Kärpät's sixth defenseman, but it bodes well for him that he earned those minutes playing on the league's top team.
Internationally, Niemelä impressed with an increased workload on Finland's U-18 teams. Scouts taking notes on the young defenseman enjoyed a rare opportunity to see him competing in his own age group, where he was free to spread his wings.
He scored three assists in three games for Finland at the 2019 Hlinka Gretzky Cup, and more recently, at the U-18 Five Nations Tournament in the Czech Republic, logged over 20 minutes of TOI per game as Finland's clear-cut No. 1 defenseman."
Full player profile can be found here
How This Affects the Maple Leafs' Plans
Much has been said about the Maple Leafs' needs on defense, especially for a top-pairing right-handed defenseman. With Niemelä, another right-handed shot, they help address some of those concerns by adding another top defensive prospect to a growing pool of very good defensemen. Timothy Liljegren and Rasmus Sandin lead the pack, but they also have Teemu Kivihalme, Filip Král, and Mac Hollowell developing into capable NHL defensemen.
It's likely that Niemelä is still several years away from making an impact, so this wasn't picked to be a quick fix for the Maple Leafs. Instead, general manager Kyle Dubas likely grabbed the best player available – Niemelä was projected to be, as the very latest, an early second-round pick. However, it's possible he could end up in North America much sooner than expected. He has a history of playing above his age class, and playing well, too. Another very smart pick from Dubas, he takes the right risk with an early third.
---
---