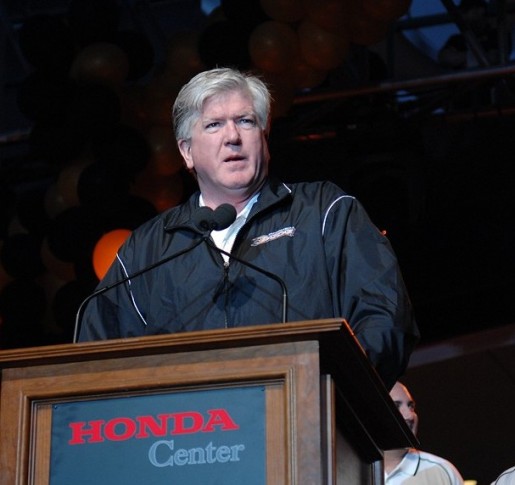 Maple Leafs Panel is a weekly feature that is published every Monday throughout the season here at The Hockey Writers. It's a feature where THW Contributing Editor Lukas Hardonk as well as THW Toronto Maple Leafs correspondents Mark Ascione and Stephen Stoneman answer three questions that concern the Maple Leafs each week. To catch up on previous editions, click here.
This week's edition is an off-season special previewing 2012 NHL free agency.
Question: Has the Luke Schenn for James van Riemsdyk trade changed the way the Maple Leafs should approach free agency this summer?
Lukas Hardonk: van Riemsdyk brings an element to the Leafs' forward group that it has lacked in years. They now have a big body, top-six winger who can produce points, which is something many Leaf fans wanted their team to go after this summer. Still, it shouldn't affect which way the team elects to go in terms of what needs to address.
We need to be realistic when thinking about the options the Leafs have in free agency this summer. Zach Parise and Alexander Semin have shown to be all-star calibre players, but there is little to no chance of them landing in Toronto for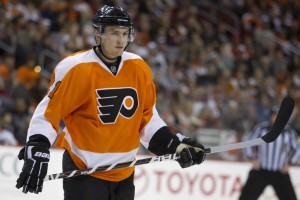 various reasons. Perhaps this is more of a question of, did the Leafs make the van Riemsdyk trade because they realized their chances of upgrading at forward in free agency were slim to none?
Mark Ascione: It shouldn't. The Leafs have a number of bodies on the blue line, but the defensive corps needs to improve after last year's performance. That likely meant someone was going to be moved out and someone new brought in, whether it be Korbinian Holzer or a free agent. So losing Luke Schenn, who may have improved but was really a third pairing guy last year, changes nothing much there.
Acquiring van Riemsdyk should help the situation in the top-six forward group, being a winger with size who can score. But scoring was not really the team's problem last season. This trade does not address upgrading at goalie, improving the defensive play of the blue line corps, or the need for depth at the centre position.
Stephen Stoneman: I would have to say yes because, at the very least, if the Leafs don't get the top-six forward that they were looking for via free agency they can rest on the fact that they have added van Riemsdyk to their lineup. Although the search could continue for a top-tier forward via trade, the likely method for the Leafs to add to their top-six is from within.
Look for any one of Matthew Lombardi, Tyler Bozak, Nazem Kadri, Tim Connolly, Clarke McCarthur and Nikolai Kulemin to emerge in one of the remaining three spots after Phil Kessel, Joffrey Lupul and van Riemsdyk.  There could also be a surprise by one of the youngsters such as Greg McKegg, Brad Ross, Joe Colborne or Tyler Biggs, who has emerged from the minors.
Question: What positional needs should the Maple Leafs address the most through free agency?
Lukas Hardonk: Everyone is crying for Leafs GM Brian Burke to go after a goaltender this summer and they certainly have good reason behind it. However, people must realize that the only big name goalie who might switch teams through free agency is Martin Brodeur and all other goalies on the market are 40-game starters at best. With James Reimer in net, a goalie isn't something the Leafs should be desperate for.
Where the Leafs  should look instead is the blue line, where they were very inconsistent last season. There are multiple players who will likely be available come July 1 who could help the team in this regard, including Matt Carle, Ryan Suter, Bryan Allen and Bryce Salvador. It's also easy to imagine that a steadier back-end would help improve the confidence of Reimer, allowing him a greater chance to succeed than last season.
Mark Ascione: Not to be too pessimistic, but I am not sure free agency can help the Leafs very much with their positional needs. There are few 'high quality' goalies or centres available in this year's market.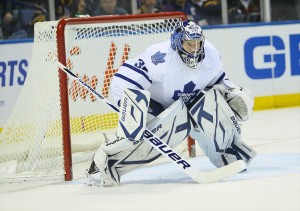 Oddly enough, where the Leafs could improve is on the blueline with a number of steady, stay-at-home guys out there. Of course, that would create a further logjam at defense, but it would allow Brian Burke more leverage in trading to acquire the other players he needs.
Stephen Stoneman: Although many people will probably want to see Toronto in on Zack Parise, the Leafs should be focused on improving their bottom-six. The Leafs' third and fourth lines from a season ago were far inferior to a lot of other teams and it really came out in the six games that they had against one if their division rivals, the Boston Bruins.
There are quite a few top calibre bottom-six forwards such as Brandon Prust, George Parros and Travis Moen that would immediately make Toronto more of a difficult team to play against. I would be surprised if the Leafs could nab another big top-six forward, but that would have to be 1b on my list.
Question: Would the Leafs be more wise to spend money on proven free agents or save it and give those who took the Toronto Marlies to the Calder Cup Final a chance?
Lukas Hardonk: As do any other personnel hockey decisions, the two options given above each come with a great amount of risk. First off, allowing players such as Ryan Hamilton, Nazem Kadri, Ben Scrivens, Joe Colborne, Jesse Blacker and others the chance to lead the Leafs is more of a high risk, low reward situation. On the other hand, Burke has been known to struggle with the salary cap in the past, so paying for the services of proven players might cost the team more than it should.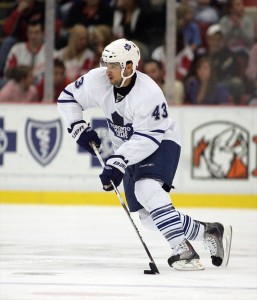 No matter how much a GM may struggle with the cap, though, a team and its fans must always have enough confidence in their manager to feel comfortable in them spending money. After all, isn't that one reason why a general manager is hired, to make money-related decisions? So go ahead, why not spend the money if it's available?
Mark Ascione: The free agent market is thin this summer and it would make no sense to sign players just to make it seem like something is being done. Colby Armstrong, Tim Connolly and Matt Lombardi have a year remaining on their contracts and Mike Komisarek has two years. These contracts eat up a lot of cap space. I think there is an opportunity for the organization here.
Reject the idea of signing middle-of-the-road free agents, allow these bad contracts to run their course and fill spots by promoting the young players who seem most ready for NHL duty. We know Jake Gardiner, Kobinian Holzer, Matt Frattin and possibly Nazem Kadri are likely to stake claims for roster spots. Without many high-impact players available, it may be more prudent to promote from the pool of prospects we've heard so much about and see if they are ready for prime time.
Stephen Stoneman: They can get away with a couple of bottom-six additions and perhaps an experienced defenseman via free agency. On defense, the Leafs could go out and get an experienced top-four defenseman in Matt Carle or Ryan Suter, or they could go the route of adding young Justin Schultz, who is an unproven youngster said to be the most talented defenseman not playing in the NHL.  My gut says that they will be successful with one of these three.
There is no doubt that the AHL Calder Cup Finalist Marlies will have some players who graduate to the big club.  I would say that leading the charge would have to be Korbinian Kolzer, the large rough and tough blue liner from Germany.  I would also say Randy Carlyle will take a hard look at Jerry D'Amigo, Nazem Kadri and Joe Colborne, to name a few.
Follow the panel on Twitter: Lukas Hardonk, Mark Ascione and Stephen Stoneman.