With the NHL's Trade Deadline in full swing and Kyle Dubas and the Toronto Maple Leafs right in the heart of the headlines, prospects have been a topic of conversation when it comes to what the Maple Leafs might package in any leftover trades.
---
---
After two larger moves made by Dubas over the past week and a half, the likelihood of the Maple Leafs moving any of their top prospects seems more and more unlikely. Still, the March 3 deadline is just over three days away and anything can happen.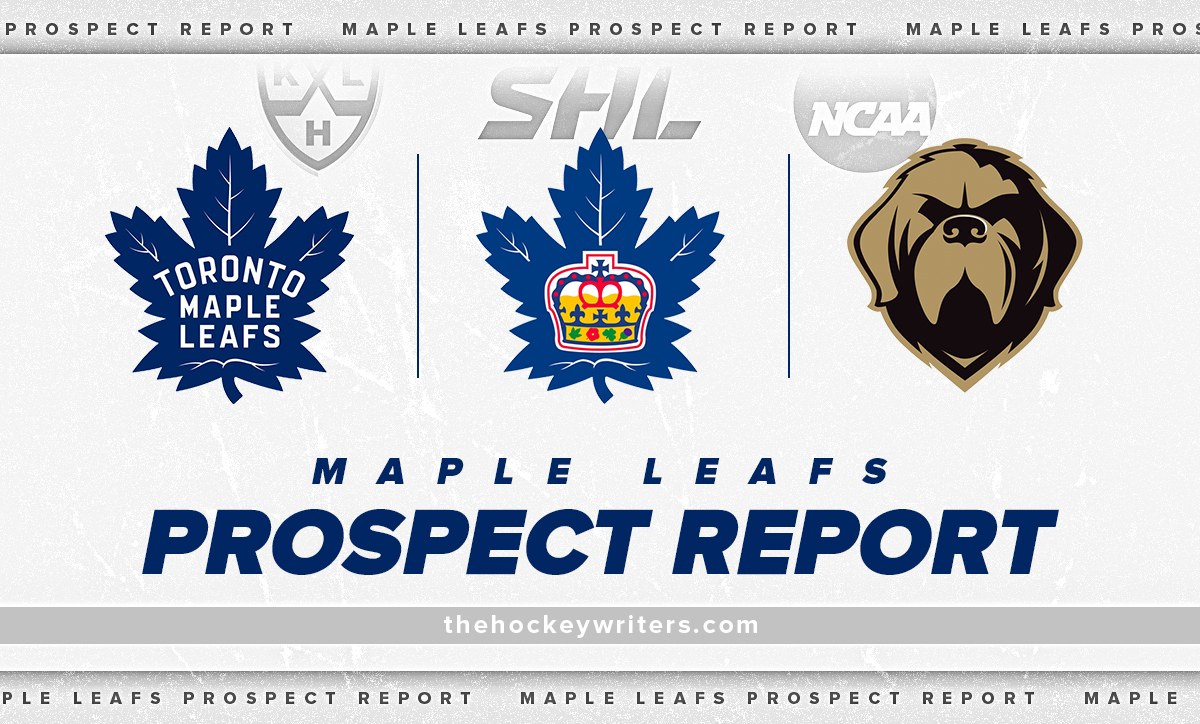 With that considered, what better time than now to check in with some of the current Maple Leafs' prospects and how their seasons are progressing as February comes to a close.
Matthew Knies' Improvement Has Leafs Licking Their Lips
It might be unfair to put this kind of pressure on a kid who hasn't even stepped foot into an NHL game, but Matthew Knies has continued to make a name for himself amongst Leafs Nation with his solid play once again in 2022-23 with the University of Minnesota.
Knies closed out the NCAA regular season with a two-point performance — splitting a goal and an assist — to go along with seven penalty minutes and eight shots on goal.
The performance brought his season totals to 21 goals and 39 points in 34 games for a point-per-game average of 1.15, up from his 0.96 average last season. But his improvement was more than just on the offensive side of the puck.
In fact, some could argue that Knies legitimized himself as a power forward with his play in Minnesota this season. He used his size and body to gain position in front of the net and, in some case, literally run over the opposition on his way to producing at such a high rate.
A run to the NCAA title game would be the icing on the cake for Knies, and while it would leave only a handful of games for him if he were to sign with the Maple Leafs after the title game, it would give him the competitive experience that the Maple Leafs would surely like to see him get. Still, it remains to be seen whether or not he goes pro following this season or if he decides to return to the Gophers for his junior year.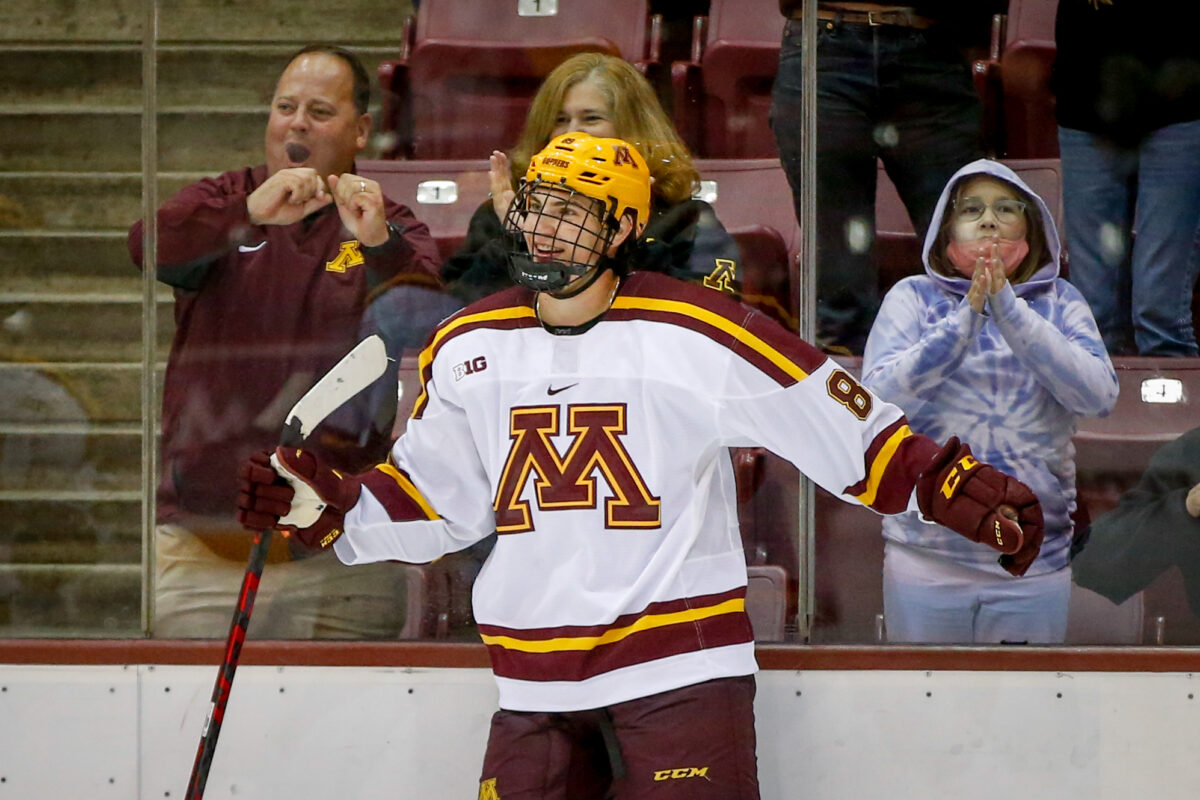 Either way, his name has become synonymous with the term 'top prospect' when talking about the Maple Leafs' assets and what fans don't want to give up heading into the deadline. With his play this season, he certainly deserves to be considered at that level until proven otherwise.
Topi Niemela Still Producing Positives
While he's still a couple years away — especially with the team's recent acquisition of Jake McCabe — Topi Niemela has continue to produce at an impressive rate while averaging over 19 minutes per game in a top-four role in the Liiga.
The right-handed defensive prospect isn't seeing the same kind of offensive production, but his game is on a whole other level when it comes to building his all-around game. He's become more defensively responsible and, in doing so, has become a reliable go-to for team and the Maple Leafs take notice of that as well.
---
Latest News & Highlights
---
In 53 games this season he has eight goals and 17 points, while carrying a Corsi For Percentage of over 53 percent. He's currently 25th in defensive scoring in the Liiga, while his team — Kärpät — sits sixth in the league standings.
The production dip shouldn't be concerning to those who watch his game as he's still finding ways to be noticeable on the ice and making plays that make him a valuable top-four option, something the Maple Leafs will continue to observe over the next year or so.
Artur Akhtyamov a Future Star?
Are we ready to put this kind of title on a kid playing overseas? I'm not sure it's quite that time yet, but I'm also not impressed with the lack of conversation surrounding this goaltending prospect. It's actually the first goaltending prospect the Maple Leafs have had in a long time that should be drawing this kind of excitement.
While the postseason isn't going well for Neftyanik and goaltender Artur Akhtyamov down 3-1 in their first-round series, his numbers are still incredibly impressive. In four games he's posted a 1-3-0 record with a .931 save percentage (SV%) and 2.04 goals against average (GAA).
Related: 3 Maple Leafs' Targets From Kitchener Rangers-Sarnia Sting Game
It might not end the way that Akhtyamov would like it to, but he can at least walk away with his head held high knowing he did everything he could to help his team get the job done.
Even in the regular season, his numbers were even more mind-blowing. He played 39 VHL games with a 20-12-6 record, a 1.74 GAA, a .943 SV% and six shutouts. Sure, it's not the KHL and there's still more room for him to grow, but it's been a long time since the Maple Leafs have drafted and developed a legitimate goaltending option. Akhtyamov could be that guy.
Regardless, all eyes will be on the Maple Leafs' prospects as they close out their respective seasons, especially after Dubas traded away a number of picks in the recent deals. But with the cupboard of talent that already exists organizationally, it shouldn't concern Leafs Nation given the possibilities.