Yes, championship teams need a goalie to steal a game every once in a while on their run to said title. Look at the conversations that've been had about Tampa Bay Lightning goalie Andrei Vasilevskiy for the past handful of years. He singlehandedly won them some games en route to two Stanley Cups.
While the Toronto Maple Leafs' goaltending has been a question mark for critics all season long, for the most part Ilya Samsonov has done what was asked of him coming into the season.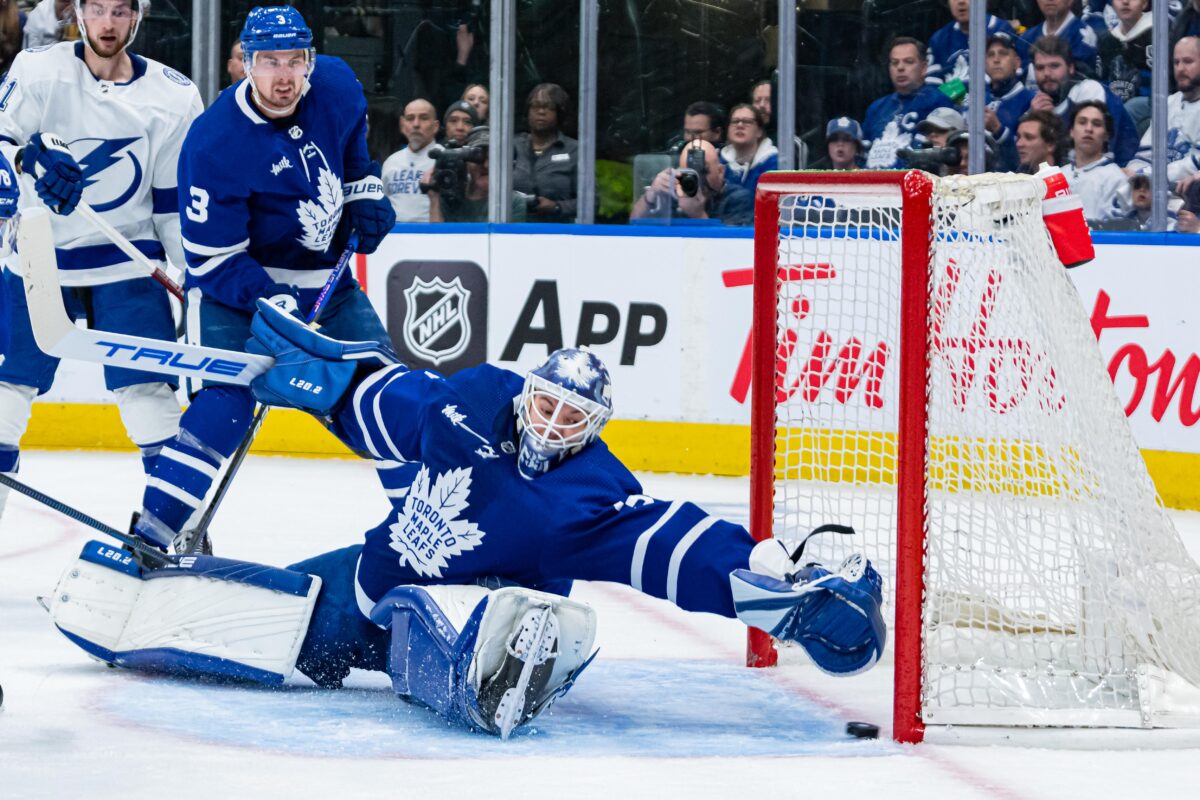 Now, two games into the second round and down 2-0 to the Florida Panthers, Samsonov is focused on his play through the two games rather than the outstanding effort from the man across the ice — Sergei Bobrovsky — and he wants to make that very clear following his second straight loss.
Samsonov Reflecting on His Play
His post-game scrums have been headline-making quotes the entire season. Even on the tail of two straight losses, Samsonov's responses didn't fail to disappoint following the team's Game 2 loss to the Panthers on Thursday night.
Asked what he was going to do following the loss, Samsonov told reporters, "I go home and look in the mirror and ask what more I need to do."
Now, his numbers haven't been as telling as his overall play this playoffs. At the moment he's sporting a 3.27 goals against average (GAA) and .895 save percentage (SV%) having given up 26 goals in just eight games.
---
Latest News & Highlights
---
That said, while he surely would like a few goals back over the past number of games — including one against the Panthers early in the second period of Game 2 — Samsonov has come up with some big stops when his team has needed them the most. That includes 30 saves on 32 shots in the third period and beyond since Game 6 of the first round against the Lightning. To say he's given the Maple Leafs a chance to win is an understatement.
As for the weak goals, it's something that Maple Leafs' fans are used to with former goalies like Frederik Andersen and Jack Campbell, but they've come sporadically for Samsonov on nights where the Maple Leafs have struggled to get on the board — two keys that seemingly have gone hand in hand these playoffs.
Samsonov, Maple Leafs Running Into Hot Bobrovsky
On the other side of the rink, the Maple Leafs have run into a hot Bobrovsky throwing a number of chances at the Panthers' goalie with big save after big save being the answer.
After a shaky start on Thursday, Bobrovsky finished the game stopping 35 of 37 shots that the Maple Leafs peppered him with. That's after having made 34 stops on 36 shots in Game 1 of the series to steal both games for his Panthers.
---
---
But his play can't faze the Maple Leafs' skaters. They need to continue to throw everything they have on the 34-year-old who has career playoff numbers that aren't as shiny as they seem in the past two games — sporting a 3.17 GAA and .901 SV% in 57 career postseason games.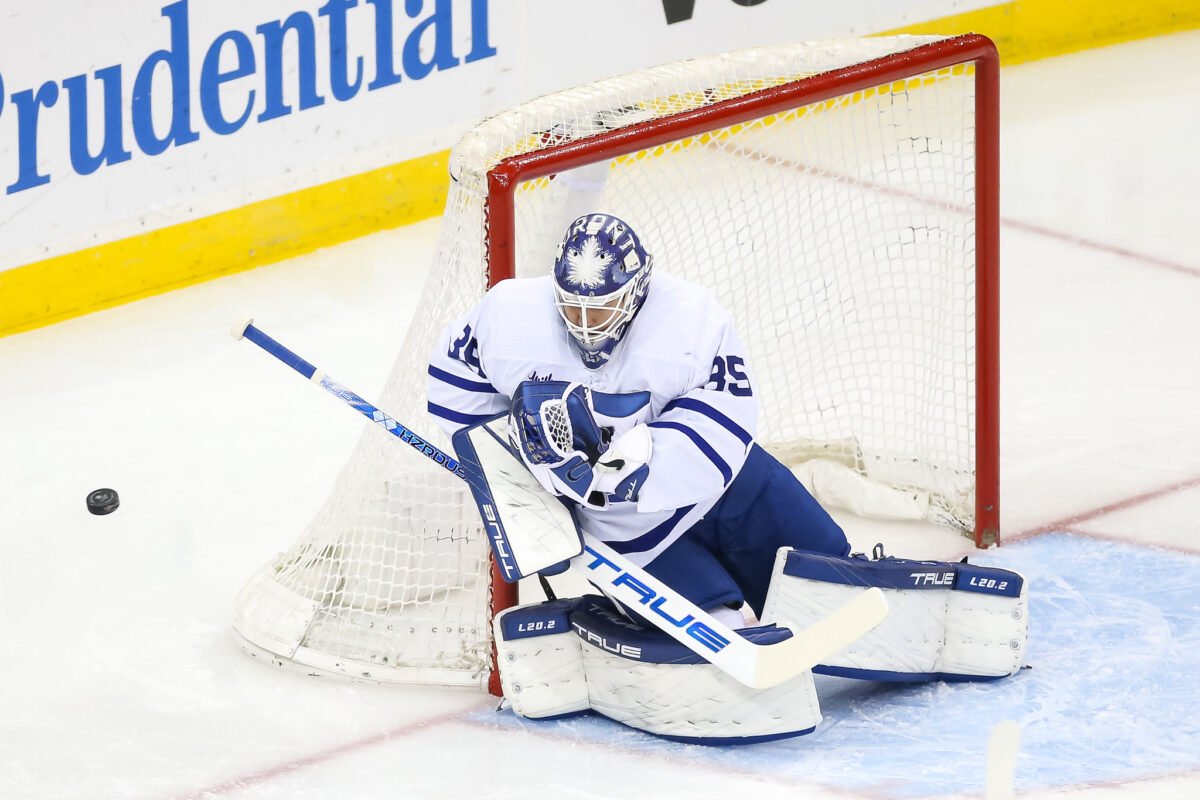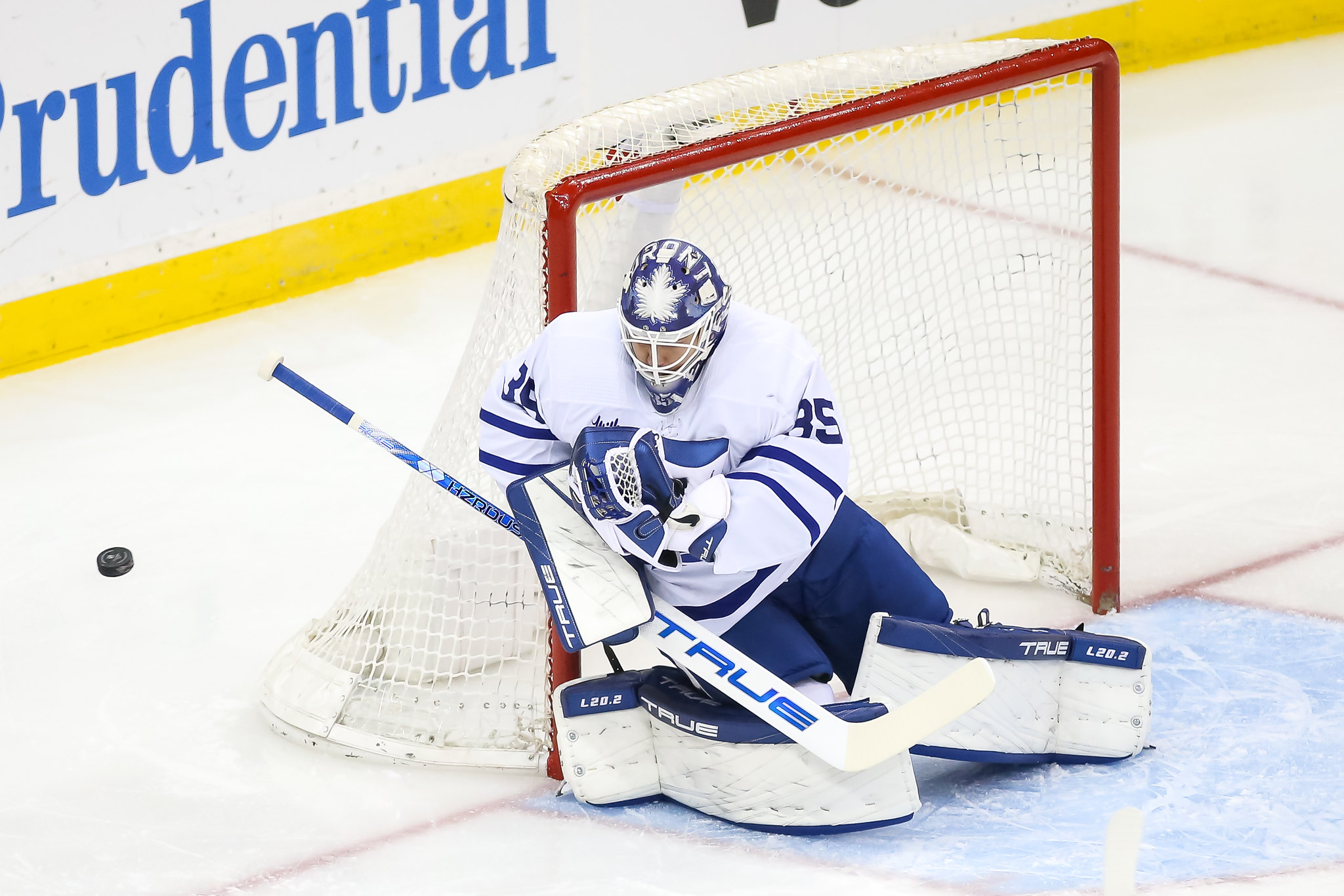 As for his fellow countryman, Samsonov didn't want to hear anything about Bobrovsky and his stellar play through two games following the team's loss on Thursday. When asked about the play of his counterpart, Samsonov was blunt — as per usual.
"I don't give a f**k," he told reporters, regarding Bobrovsky's play.
It's safe to say that Samsonov is focused only on winning games rather than pumping the tires of the opposing netminder.
Samsonov Needs to Get to Sunrise
A roadtrip might be just what the doctor ordered for Samsonov after a good regular season on home-ice for the Maple Leafs' goalie. His career numbers on the road are 41-16-7 in 67 career regular season games with a 2.86 GAA and .905 SV%.
This season, however, was a slightly different story. He went 8-7-2 in 17 games on the road in 2022-23, sporting a .909 SV% and 2.82 GAA. Once again, though, the tides have changed in the playoffs and he's back to being a road monster.
Related: 3 Keys to Success for Maple Leafs in Second Round vs. Panthers
He's 3-0 on the road this postseason with a 2.32 GAA and a .922 SV%. If that isn't enough to instil a little confidence back into Leafs Nation, Samsonov was 1-0-0 with a 0.92 GAA and .978 SV% at Fla Live Arena in Florida this season, while he's 3-1-1 in his career against the Panthers with a .915 SV% and 2.89 GAA.
Bobrovsky can't maintain his numbers for entirety of the postseason and the Maple Leafs have outplayed the Panthers for the majority of this series so far. So long as Samsonov can maintain his composure and confidence, the Maple Leafs could steal two games in Florida over the next handful of days.