After their best regular season in franchise history, the Toronto Maple Leafs are preparing to take on the Boston Bruins in Round 1 beginning Thursday night, and, in so doing, they will partake in consecutive postseasons for the first time in 13 years.
After losing last year in the first round to the Washington Capitals in a series the Leafs easily could have won, there are a number of questions heading into the series: how will they measure up with just one year – in the case of most players – of playoff experience under their belt? How do the Leafs match up against a Bruins team that is physical and can get under your skin? How well does the Leafs' depth serve them? Will a relatively weak right side defence corps come back to bite them?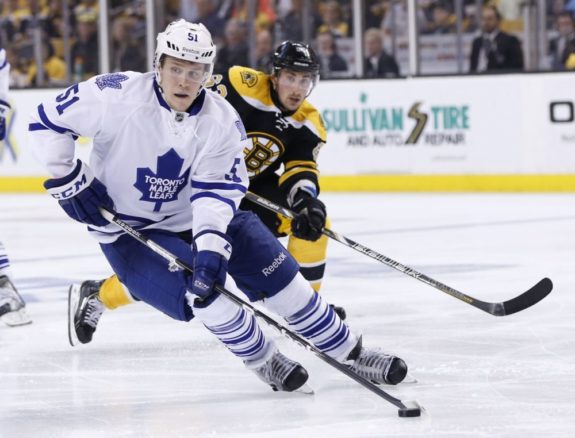 Those are just a few of the storylines heading into the playoffs for Toronto. Another one – arguably the biggest question to be answered and debated at length – is how the Leafs' season is viewed should they lose in round one. Is the season a success simply because they made the playoffs for a second straight year with what is still a very young core? Or is it a failure because they failed to advance past the first round for a the second year in a row?
Maple Leafs Must Take the Next Step
For me, it's difficult to call the season a failure if the Leafs don't advance past the first round, but it would certainly be seen as a massive disappointment. If the Leafs want to be viewed as a team who will be a legitimate threat at winning a Stanley Cup in the foreseeable future, they must take that next step in their development and make at least the second round.
The Leafs must learn from last year's mistakes and take their play to the next level this spring. Let's be clear: the Leafs do not need to win the Stanley Cup this year, or even next. What we need to see is marked improvement from this team in terms of how they play, and how they grow from year to year. We already know this is a good hockey team – bad teams don't make the playoffs. Heck, even some good teams don't – just ask the Florida Panthers. But, what we don't know yet is if they are at a point where they can win a playoff series. Those are two very different things.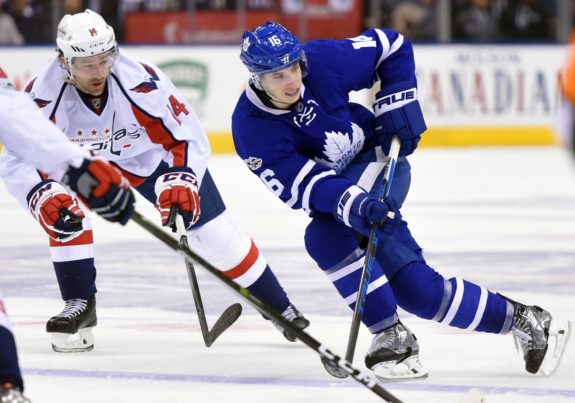 It will not be easy to beat the Bruins – not by any means – but that is the challenge of the playoffs. You are going to see your opponent at its best for seven games. The Leafs know what they are up against, and it is incumbent upon them to play their best hockey of the season in order to beat them.
This first round series will show a lot in terms of the Leafs' growth and maturity. If they can handle the Bruins' pushes and possess a killer instinct when they have them on the ropes, they will be just fine. If they crumble in the face of adversity, á la 2013 (sorry Leafs' fans, I really didn't want to bring it up), it will be over in a hurry.
Maple Leafs Best Players Have Been Here Before
In the playoffs, you need your best players to be your best players. Last season, that was the case for the Leafs, and they still lost, meaning their best players need to be even better this time around.
The other thing to consider here is, even though the NHL playoffs are still relatively foreign to most of the Leafs' top players, the playoffs in general are nothing new. Between them, the big three of Auston Matthews, Mitch Marner and William Nylander have a combined 112 games of playoff experience – no small sample size. These guys have played in big games, won big series and been champions before. That experience – albeit at a different level – will undoubtedly serve them well. The old saying, "winning breeds winning" became an old saying because it is true. These guys have a winning pedigree, and that will only be enhanced the more they continue to grow into the NHL game.
Not to mention, Freddy Andersen – who may be the most important factor in the Leafs' playoff prosperity – has been here before, as well. He has now been in the big dance in each of his first five NHL seasons, including a trip to the Western Conference Final in 2015. That experience in goal is invaluable to a young team, and he has gotten hot at just the right time heading into the post-season after putting some struggles in March behind him.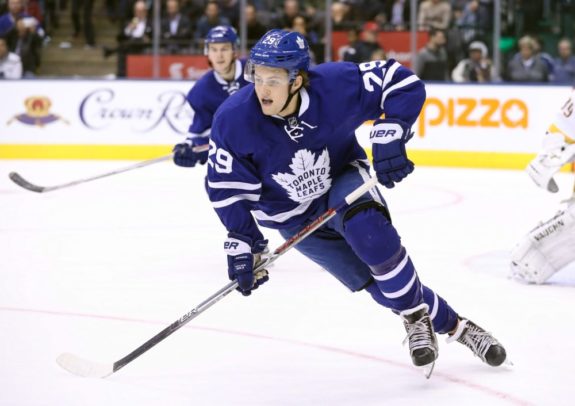 Can The Leafs Pull it Off?
As we said, the Leafs will be in tough against a feisty, pesky Bruins team. However, they are a good hockey team, too, and it's a pretty good bet they will not make things easy on the Bruins. This is going to be a hard-fought series that I would be shocked to see finished in any less than six games. If I had to bet, I would say it goes seven. As for who wins, I really think it's a coin flip.
I would be far from surprised if the Maple Leafs pulled this one off. They have the offensive firepower to do it. The only question is on the back end. Can Toronto tighten up enough on D and limit the Bruins' quality chances? One reason I think they will be better defensively is Travis Dermott. He has stabilized the Leafs' blue line since being recalled from the Marlies on Jan. 24, and is another guy who has playoff experience in junior and the AHL. He has probably been the club's best defenceman since his recall, and he will undoubtedly play a pivotal role in their success on defence.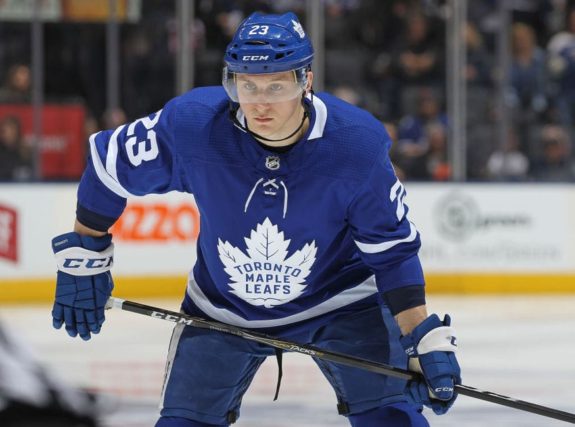 The first two games will be the most pivotal of the series for the Maple Leafs in my mind. When you look at the home and road records for each team during the regular season, they tell a big story. The Bruins were 28-8-5 on the season at home – good for the third-fewest home ice regulation losses in the league. Meanwhile, the Leafs, at home, were 29-10-2, which left them tied for the third-most home wins in the NHL. The Bruins were better than Toronto on the road with a record of 22-12-7, compared to 20-16-5 for the Buds.
If Toronto can somehow come away with a split of the first two in Boston, that sets them up perfectly. They have won 16 of their last 18 games on home ice, and at one point had been victorious in a franchise-best 13 straight at the ACC. That's not to say the Bruins can't beat the Leafs at home, because clearly they can, but I still think the first two games will make or break the series for the Maple Leafs. If they split or sweep Games 1 and 2 in Boston, they are in a perfect position coming back home, but if they get swept in the first two, it will be an uphill battle I'm not sure they can conquer against as formidable a foe as Boston.
So, long story short, it will not be a successful season for Toronto unless they dispatch the Bruins. They are looking to improve each and every year, and expectations are enhanced greatly this year.
Simply put, another playoff loss to the Boston would be another major letdown to one of the most loyal fan bases in hockey.