Word came down last week that the inevitable had happened: the Toronto Maple Leafs had traded Nikita Soshnikov.
Soshnikov went to the St. Louis Blues in exchange for a fourth-round draft pick in 2019, thus ending the energetic forward's Toronto tenure.
A player who plays the game hard and fast, belying his somewhat smaller stature, Soshnikov tantalised Toronto fans with his combination of speed, skill and snarl. Remember his first National Hockey League goal?
Or, how about his second?
However, despite his undoubted abilities, Soshnikov was rarely in the lineup for the Leafs due to a combination of injuries, legal technicalities and a general overabundance of talent within the Leafs' forward corps.
Soshnikov is the first victim of a numbers game on the Leafs. Will he be the last?
Soshnikov Often Injured
After playing 56 games with the Leafs in 2016-17, Soshnikov went down with a concussion Mar. 20 against the Boston Bruins, missing the remainder of the regular season and the Leafs' six playoff games.
Concussions are unpredictable at the best of times, but Soshnikov certainly seemed to have a doozy, the lingering effects having seriously disrupted his offseason training.
No doubt the concussion issues scared off many suitors, and likely decreased the price still-interested teams were willing to pay for the 24-year-old. Maybe it even scared the Leafs, who seemed very reluctant to play Soshnikov, who, despite only playing three games with the Leafs this year, also played only 19 with the Toronto Marlies.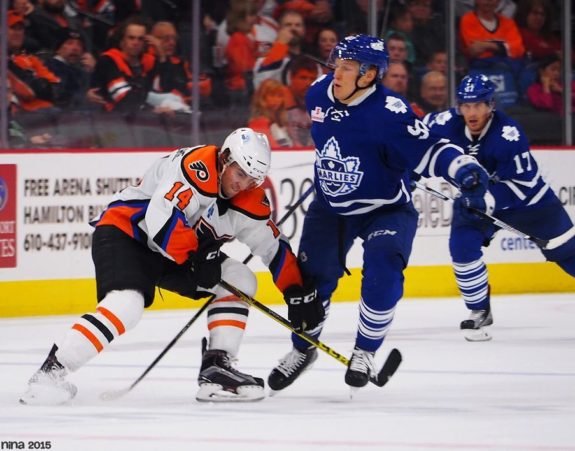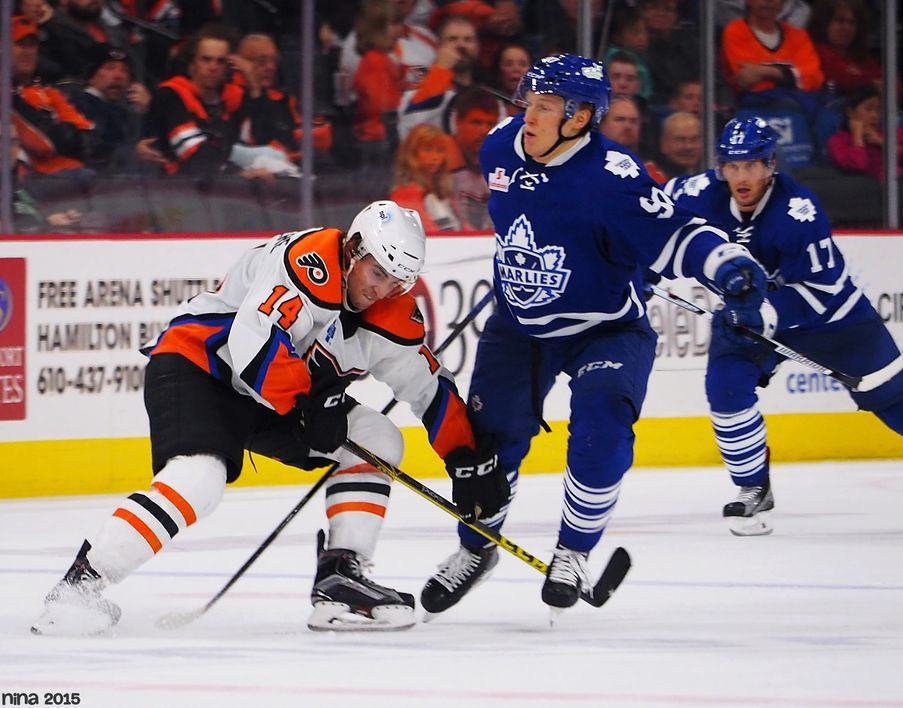 That said, concussions were not the only injuries Soshnikov was dealing with; he had been on injured reserve since Dec. 12 with a lower-body injury. The Leafs undoubtedly milked his IR status, refusing to declare him fit to play despite a very productive conditioning stint, but this also wasn't the first time Soshnikov had missed time with a lower-body injury.
Granted, given the vague nature of the "lower body" description, everything could be entirely unrelated. However, when combined with the one concussion (that we know of), a young forward who doesn't have a whole lot of NHL experience and has already amassed a well-documented history of injuries? That doesn't exactly sound like a great investment.
It's sad to see Soshnikov go, but the Leafs were no doubt just playing the percentages.
Leafs Have Too Many Good Forwards
Depth at the winger position is not a problem for the Leafs. Don't get me wrong – it's a great problem to have. Just maybe not for the players on the outside looking in.
Despite very clearly being NHL-ready, Kasperi Kapanen has spent much of the past two seasons in the minors. Josh Leivo is up with the big team, yet has played in just 12 games this year heading into Saturday night.
Soshnikov was living in much the same limbo, clearly too good for the American Hockey League, but not deemed worthy to usurp a current Leafs winger from his lineup spot. Granted, his injuries probably didn't help his cause, though, given the secrecy of the Leafs organisation, we'll probably never know how injured he really was.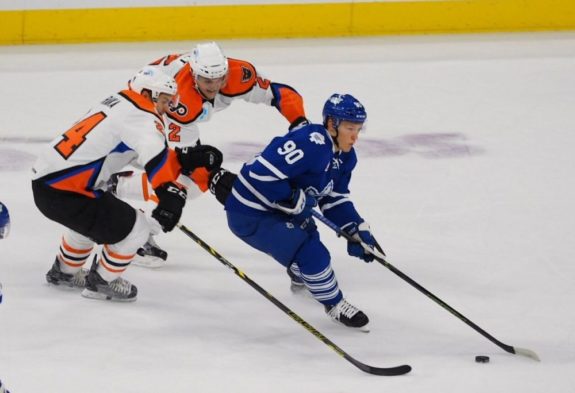 Even when he did play, Soshnikov did not always score at the levels his raw skills would suggest; five goals and nine points in 56 games last season was pretty disappointing, to say the least. That said, when you consider his three most common linemates were Matt Martin, Ben Smith and Frederik Gauthier – none of whom are known for their offensive gifts, it's tough to fault Soshnikov for his lacklustre production.
A little part of me also feels Soshnikov, when he did get into the lineup, felt pressure to play the game at a breakneck pace and with excessive physicality. Though this may have endeared him to the team and fans alike, it could also explain why he spent so much of his time banged up.
The bottom line is that Soshnikov, when healthy, showed he possessed speed and tenacity good enough to keep him in the league, while his flashes of offensive creativity suggested his admittedly threadbare production was not reflective of his abilities. Time will tell if the Blues can tap into that potential.
Soshnikov Squeezed out by Contract Considerations
I really do think the Leafs would have liked to have held on to Soshnikov, playing him in the AHL this season and calling him up for good next year when (if?) one or more of Tyler Bozak, Leo Komarov and James van Riemsdyk leave in free agency.
Soshnikov's KHL Contract Clause
Unfortunately, Soshnikov's contract stipulated that, were he not called up to the Leafs before Nov. 14 of this season, he would be eligible for the Kontinental Hockey League.
Though such a transaction would have been a loan, this is the final year of Soshnikov's deal. If he were to impress in the KHL, he might receive an offer for next season from a KHL team that would be too tempting to refuse. Thus, had they not called him up, the Leafs risked losing Soshnikov for nothing, and must have felt there was a good chance they still might (i.e. Soshnikov leaves for the KHL in the offseason), explaining the deal with the Blues.
Leafs Nearing Contract Limit
Another contract-related consideration in the Soshnikov trade was the Leafs' proximity to the league's 50-contract limit. Trading both Soshnikov and Eric Fehr in exchange for draft picks freed up two contract slots, which not only gives the Leafs some flexibility at the deadline and moving forward when it comes to NHL transactions, but also allows them to continue their practice of pursuing non-NHL players (Soshnikov himself was one), as they appear to be doing again with Igor Ozhiganov.
Soshnikov Reminiscent of Grabovski
In a way, Soshnikov reminds me a lot of Mikhail Grabovski.
Grabovski, another fast, skillful forward who played the game with reckless abandon (to the point of putting himself in unsafe situations), couldn't crack the Montreal Canadiens, despite posting good numbers in the Russian Superleague and excellent numbers with the AHL's Hamilton Bulldogs, even winning the 2007 Calder Cup.
Traded to the Leafs in the summer of 2008, Grabovski showed very well indeed, posting 82 goals and 192 points in his first four seasons, before falling out of favour with then-new head coach Randy Carlyle who, in 2012-13, his first full year coaching the team, relegated Grabovski to bottom-six duty.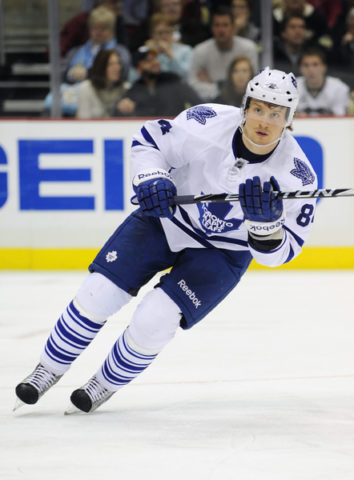 Bereft of opportunities to succeed, Grabovski suffered through the least productive season of his career, culminating in the Leafs buying out his contract (right before his wedding, no less). Grabovski would go on to play three more seasons in the NHL, all plagued by injuries – his headstrong style of play finally catching up to him, and is currently the property of the Vegas Golden Knights, though he hasn't played since 2015-16 after suffering a concussion.
Soshnikov's Story a Much Happier Tale
Like Grabovski, Soshnikov showed much promise during developmental years in Russia and the AHL. However, he managed just 59 games with the Leafs over the last two years combined. Hopefully, Soshnikov will play regularly in St. Louis and, freed of the pressure to impress, will tone down his recklessness, helping avoid future injuries and preserving him a spot in the lineup for the foreseeable future.
That said, when healthy (a rarity for Soshnikov), his lack of playing time in Toronto was simply due to a logjam at the forward position, combined with the fact that the Leafs have been unusually healthy there the past two seasons. Unlike Grabovski (who wasn't the only ex-Leaf to sound off on Carlyle), Soshnikov was clearly liked by his coaching staff, but was simply not able to crack any line with a hope of scoring, when he made it into the lineup at all.
Soshnikov's Numbers Didn't Add Up
Try as they might, the Leafs just couldn't make the numbers surrounding Nikita Soshnikov add up.
Whether it was the concerns about his health, an overabundance of forwards, the stipulations of both his contract and league rules, or a combination of all three, what's clear is that Toronto, try as they might, simply could not squeeze Soshnikov into their plans.
Numbers can be cold and calculating, and they were simply stacked up too high against Soshnikov in Toronto. St. Louis would do well to find him a spot, for the kid's still got a lot more to give.
(All line combination information is thanks to Corsica.)
Peter Ferrell covers the Florida Panthers and Toronto Maple Leafs, with a side of jersey and logo (over)analysis, for The Hockey Writers.