In this edition of Toronto Maple Leafs News & Rumors, I'll share news about the settling of the team's final 2020-21 season's roster. I'll also share Joe Thornton's insights about the Maple Leafs' goalie situation, and I'll offer some projections about what the 2020-21 team's depth chart might look like.
Item One: Dubas Is Finished Making Big Roster Moves
Last week, after Kyle Dubas signed Joe Thornton, he suggested to the media that he was "mostly done" making big moves to shape the team. There will obviously be other signees – probably at the AHL level, but the roster seems pretty set to me.
Related: Maple Leafs News & Rumors: Malgin, Pietrangelo & More
Dubas has two players remaining to sign. These include Ilya Mikheyev – Dubas is waiting to see how Mikheyev's arbitration case is settled on Wednesday – and Travis Dermott. Once Mikheyev's contract is finalized, then Dermott's contract talks are the final piece of the puzzle. After that, it's pretty set.
That means that the current roster will, by and large, be set going into the 2020-21 season. I would offer my own caveat that plans are being made and players are being signed under an old paradigm; that is, general managers have no choice but to work as if things are the way they used to be.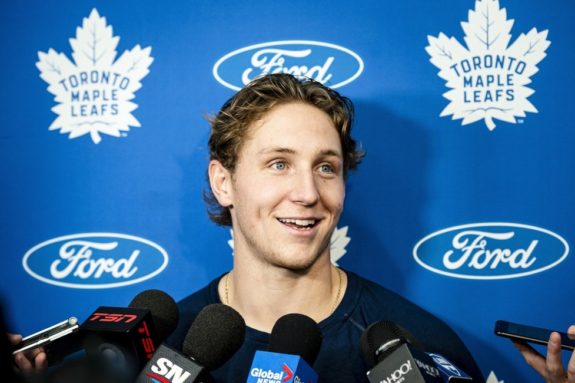 However, things aren't the way they used to be. We all live in the context of COVID-19. So, to actually play a 2020-21 season, the NHL and the NHLPA will have to engage in a large number of contortions (which I'm not saying in a negative way) just to be begin the season. I give credit to both groups for figuring out a way to complete the 2019-20 NHL season and actually create a postseason that was both engaging and well-organized for almost everyone. For all that could have gone wrong, it worked.
Item Two: What Must Dubas Critics Be Thinking?
We now know that Dubas won't sign or trade anyone just to ease salary-cap space. I have to guess that a number of his critics must be irritated. Although it's my job and personality to offer critics space and to listen to their critiques, I've got to believe a few have been surprised Dubas has signed the gritty, sandpaper-type players he needed to, added other intangibles (such as experience and leadership), and kept the team's core together.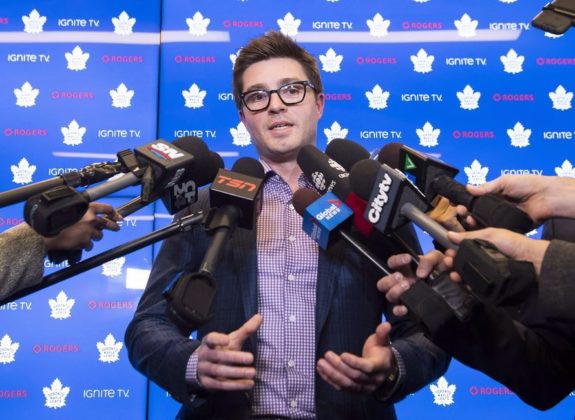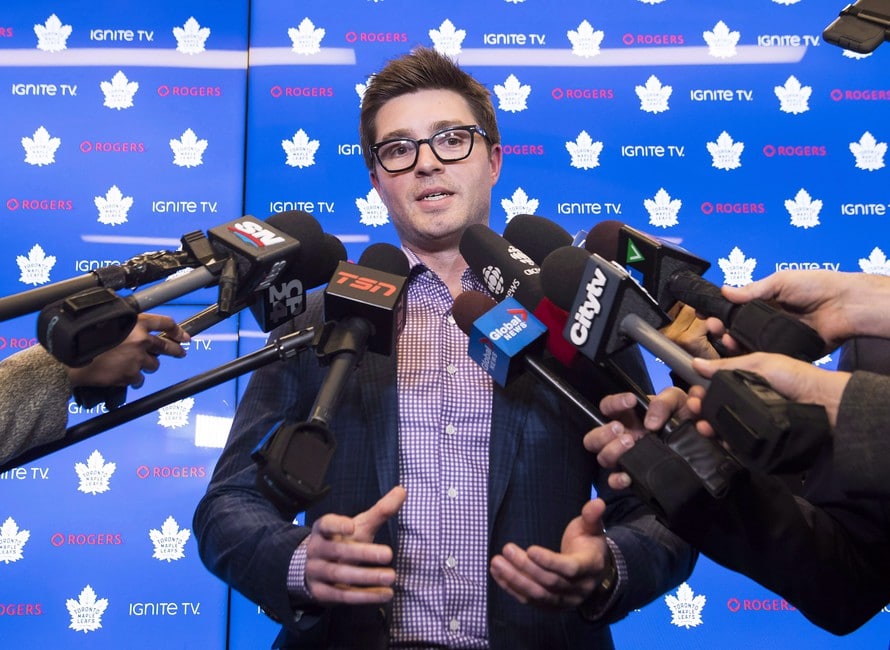 Dubas fixed what he saw lacking on this team and didn't have to remove any of the core players he believed necessary to the team's success. This is a win for the young, number-crunching general manager. Although I'm smiling about it, it must bug some of his critics who didn't think it was possible without trading William Nylander (for example).
Item Three: We're Now Certain Frederik Andersen Won't Be Traded
Extending my previous points, there's another reason to know Frederik Andersen won't be traded. When Joe Thornton was asked why he chose to sign with Toronto rather than with another team or simply stay home in San Jose, the first point he made was to praise Andersen.
Related: Muzzin Injury Raises Questions for Maple Leafs' Defence
Specifically, Thornton said: "I love their goalie, I really, really do, I like Freddy a lot… that was, you know, a big part of my decision here – I think he is great goalie."
Thornton added other comments, but clearly his first thought was that Andersen's a "great goalie." Doesn't it make you wonder if Thornton's assessment might have turned things around a few weeks ago? At one time Andersen had reported that he was preparing himself to be moved, now this vote of confidence from Thornton?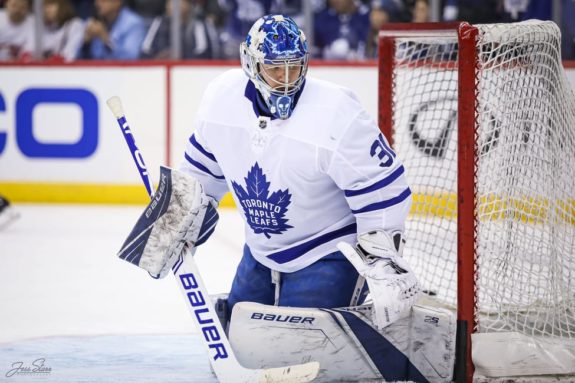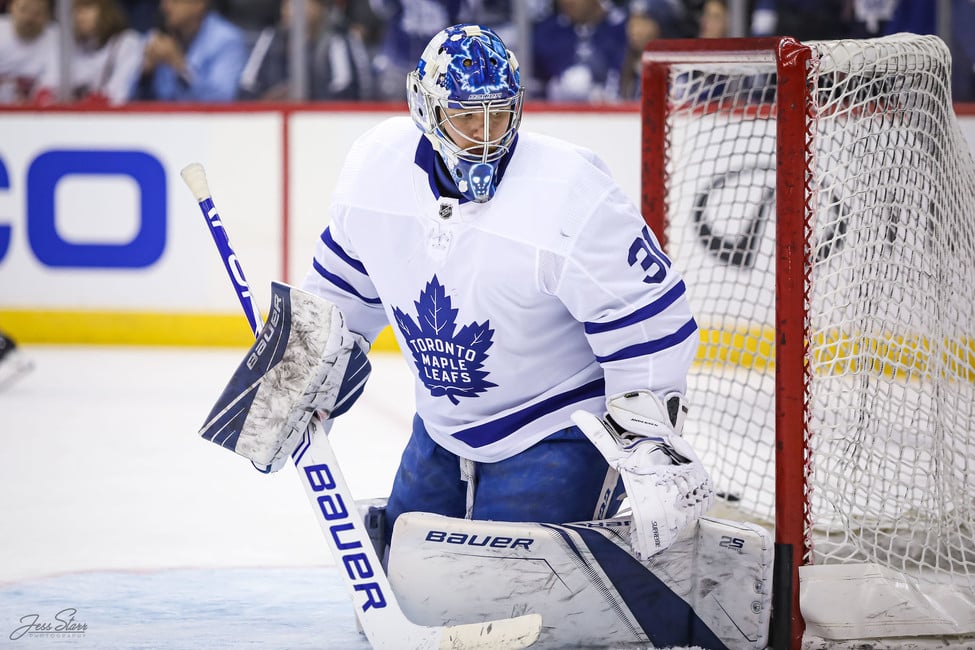 I obviously have no way of knowing the extent or content of negotiations between players and organizations. But, if Dubas was on the fence about trading or not trading Andersen, I wonder if Thornton might have helped Dubas make up his mind.
By the way, Thornton also approved of the T.J. Brodie, Zach Bogosian, and Wayne Simmonds signings. He made sure to name these players specifically. Perhaps, if this all works out, we have both Thornton and Andersen to thank.
Item Four: Projecting the Maple Leafs 2020-21 Roster and Depth
In my own writing, I have often noted how fortunate Maple Leafs fans are to have a number of fine hockey commentators covering the team. One of my favorites is KatyaKnappe of the Pension Plan Puppets. Her post this morning covered a wide number of topics, but it included speculating about the shape of the Maple Leafs 2020-21 roster.
As she saw it, the depth chart on defense looks like this:
Morgan Rielly – T.J. Brodie
Jake Muzzin – Justin Holl
Mikko Lehtonen – Zach Bogosian/Travis Dermott
Given this alignment, a number of questions remain unanswered. Specifically, one is that we don't yet know the NHL capabilities of Mikko Lehtonen who's moving from the KHL to the NHL. He might be fantastic or he might need more time to learn how to play on the smaller North American ice surfaces. His immediate value to the team remains unsettled until we actually see what he can do.
Related: College Hockey Report: Return to Play in Sight, Yale Gets Hit with COVID
Another question on defense is the role and ability of Bogosian. Because he is such a strong penalty killer, he's unlikely to find himself in the press box often except for a possible rest. These questions aside, the Maple Leafs defense looks stronger now than at any other time in the team's recent history.
Knappe suggests the Maple Leafs' depth chart at forward looks like this:
Zach Hyman – Auston Matthews – Mitch Marner
William Nylander – John Tavares – Ilya Mikheyev
Jimmy Vesey – Alex Kerfoot – Wayne Simmonds
Nick Robertson – Joe Thornton – Jason Spezza
Travis Boyd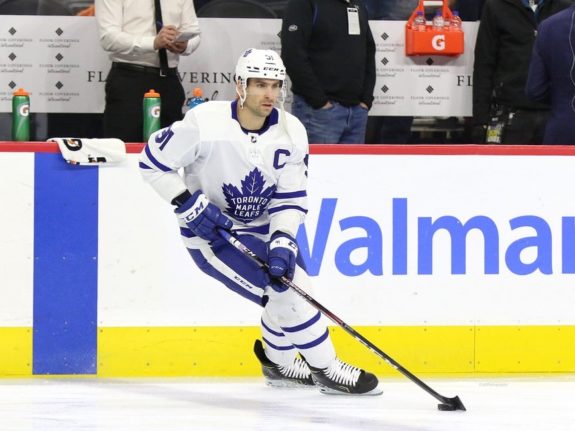 She agrees with me that Nick Robertson needs to play in the NHL and should play with Thornton. As I've considered it, that puts the NHL's best passer and assist man with a youngster who thinks shoot first and pass second. That's an interesting and potentially winning combination.
Obviously, it leaves at least three key players out of the lineup. What does the team do with Pierre Engvall, Joey Anderson, and Alexander Barabanov? I like Engvall's motor and speed. I hear newcomer Anderson is a Zach Hyman clone, and I love Hyman. Finally, Barabanov will be news to me because I don't know his game. Still, all these issues aside, it can't be a bad thing that the lineup is packed at forward.
What's Next for the Maple Leafs?
Not that the Maple Leafs organization will be quiet over the next few weeks, but the biggest question that remains for any NHL team is what the 2020-21 season might look like. Without being too political, could NHL brass be waiting to see the results of the upcoming US election in November?
Related: Maple Leafs News & Rumors: Marlies News & Player Signings
It might matter who the President of the United States is to Gary Bettman because the presidential candidates have completely different visions about how policy around COVID-19 should be shaped. Until COVID-19 comes under some control in the United States, it's probably useless to plan for a season. That's sad but is also likely true.
---
---