Edmonton Oilers' general manager (GM) Ken Holland is well into his offseason re-tooling of the Oilers' roster. His decisions can be divided into three categories:
(1) Those that could be completed immediately. Moves that fell into this category included deciding not to make new contract offers to any of Andreas Athanasiou, Matt Benning, or Riley Sheahan. The decisions to bring back Tyler Ennis, Jesse Puljujarvi and Mike Smith to the team also fell here. Finally, Holland brought in two dynamic free agents at value contract deals: Kyle Turris and Tyson Barrie.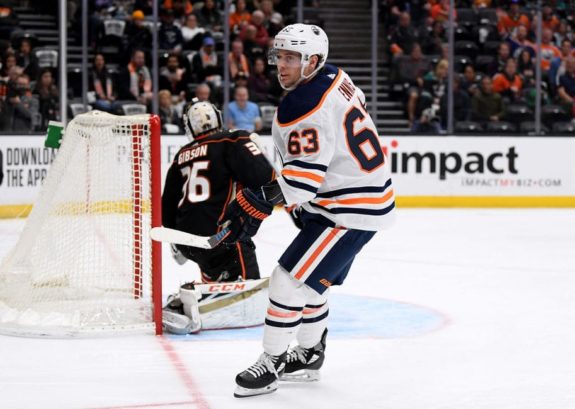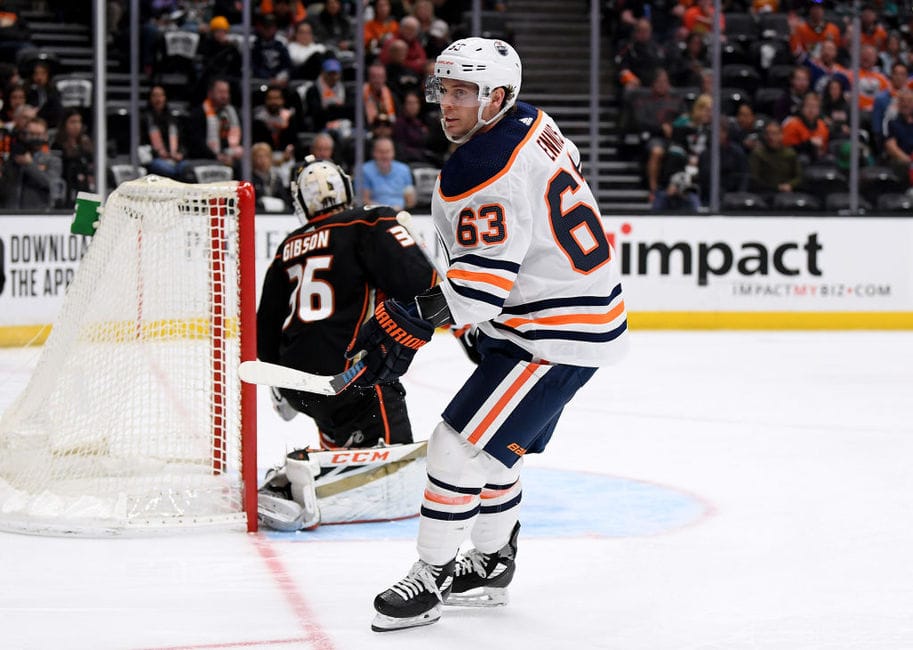 (2) Those that require waiting for Restricted Free Agents (RFA) to decide whether to accept Holland's qualifying offers. The team is waiting to hear whether defencemen Ethan Bear and William Lagesson will accept those or not.
(3) Those that need either a little time or patience to complete. The first in this category is top defenceman Oscar Klefbom's decision on whether to undergo surgery on his badly-damaged shoulder or opt for rehabilitation and therapy instead. Surgery would mean he would likely miss the entire upcoming season. Until he makes that decision, Holland is not able to decide what to do with the $4.167 million of Klefbom's salary freed up once he officially goes on long-term injured reserve (LTIR).
Right now, with only $732,509 of cap space available, Holland is tight against the upper limit. Unless he can alleviate this, he may need to trade one or more players if Klefbom's LTIR money doesn't become available. Possible candidates include Alex Chiasson, Jujhar Khaira, and/or Kris Russell. Rumours are also circling about moving Adam Larsson and his $4.167 million cap hit to replace his "heavy game" with a more economic model.
Related: Nugent-Hopkins Should Be an Oiler for Life
Finally, there is one very important player that Holland absolutely needs to take care of if the Oilers are to have future team success, Ryan Nugent-Hopkins. Fortunately, Holland has the luxury of waiting up to a season to learn what kind of new economic environment the NHL will find itself in after Covid-19 completely restructures the status-quo before he has to decide what to do with the versatile and dynamic Nugent-Hopkins. There is no need to rush into a decision that might turn out badly for either the player or the team.
Next up, Ryan Nugent-Hopkins
Talks have reportedly already begun on Nugent-Hopkins' next contract. He has one year remaining on his deal worth $6 million annually, signed in 2014-15, and he will be in his prime when it expires. Nugent-Hopkins was the Oilers' 1st-overall pick in 2011, just ahead of Gabriel Landeskog of the Colorado Avalanche. Since then, he has scored 443 points in 604 games.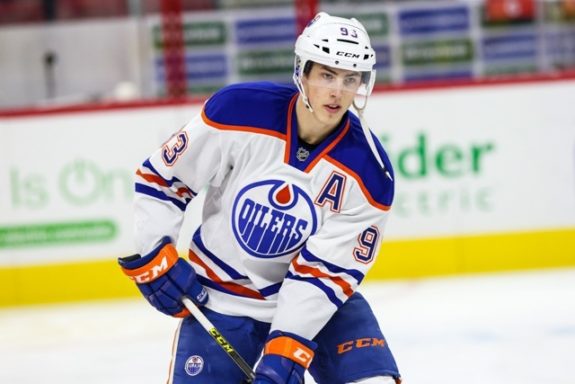 There were some very strong players in Nugent-Hopkins' draft class, including Mark Scheifele, Sean Couturier, Johnny Gaudreau, Brandon Saad and Nikita Kucherov. Kucherov, with 547 points in 515 games, was chosen 58th overall and is the clear steal, but Nugent-Hopkins has held up well as a 1st-overall choice.
Landeskog has scored 460 points in that time, Gaudreau 445, and Scheifele 444. Of these players, perhaps only Landeskog is as well-rounded as Nugent-Hopkins. A natural centre, he is very solid defensively, decent on faceoffs with a career 44% win ratio (51% this past year), he's a staple on both the power play and penalty kill, and can play both centre or winger.
Nugent-Hopkins is also a leader on and off the ice, the kind of glue that holds a team together. Some pundits have compared his role on the Oilers to that of Ringo Starr of The Beatles, who was instrumental in keeping the competing egos of Paul McCartney and John Lennon from tearing the band apart as long as it did.
On the ice, Nugent-Hopkins is the Oilers' version of Ron Francis, Dave Keon and/or Jacques Lemaire, all offensive players whose defensive awareness allowed their more offensively-explosive linemates to "cheat" on their assignments and concentrate on putting up points.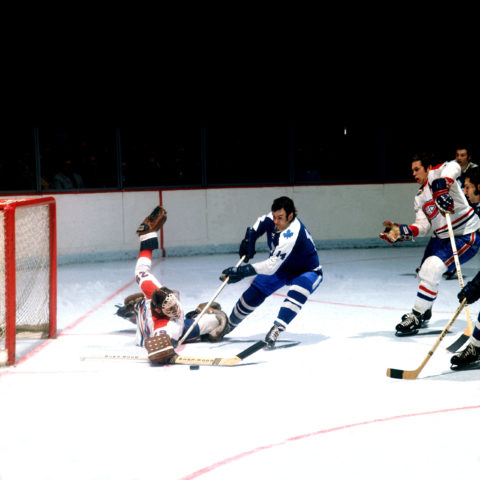 Leon Draisaitl's (Nugent-Hopkins' linemate and league MVP) point totals were often dismissed as the result of riding Connor McDavid's coattails. His performance last season put that to rest. Minus McDavid, but with Nugent-Hopkins on his wing, Draisaitl improved and he had a breakout season because he could rely on Nugent-Hopkins to be on the "right side of the puck" even when he wasn't.
Both natural centres playing on the same line, Nugent-Hopkins and Draisaitl can fulfill their defensive assignments much better than when McDavid and Draisaitl are put together. With the latter two, it seems neither player is quite sure who is responsible for covering whom defensively. It is seldom that way when Draisaitl and Nugent-Hopkins play together.
Finally, Quant Hockey has Nugent-Hopkins playing 87.2% of available games played since he broke into the NHL. He is extremely durable and well-liked, on the team in the community. Local media are fond of saying if there's one player on the Oilers you'd like your daughter to marry, it would be him. Now, if he could just grow a playoff mustache.
Nugent-Hopkins' Comparables
Starting with a list of 16 recently signed or pending free-agent forwards, Edmonton sports journalist Jason Gregor narrowed Nugent-Hopkins' comparable players down to two: Brayden Schenn and Chris Kreider. Both were recently signed to long-term deals worth $6.5 million Average Annual Value (AAV). Gregor's opinion is that Nugent-Hopkins shouldn't expect an offer more than that.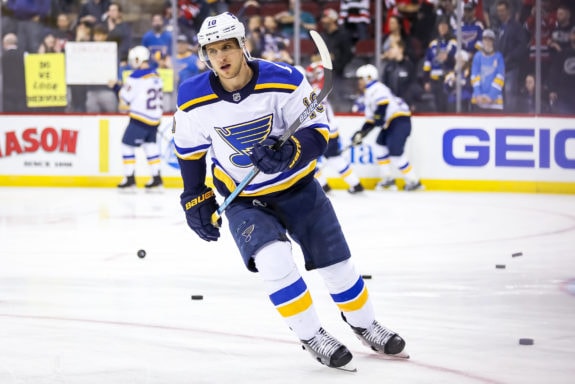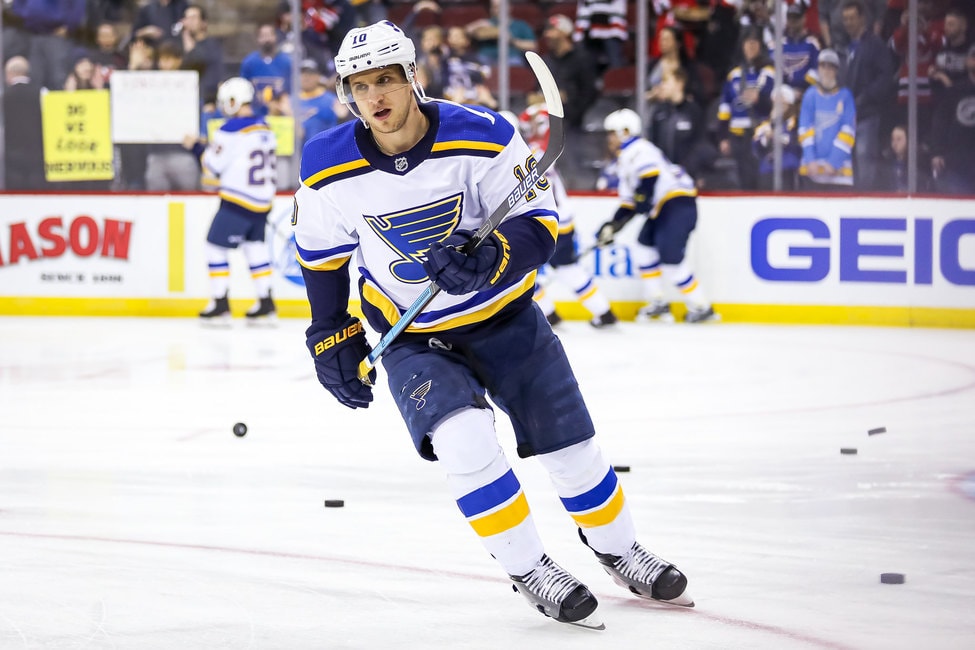 Of course, both deals were signed before the COVID-19 pandemic which has affected the NHL's economic landscape. It is a different world now than 2019 and early 2020 and contracts are much more difficult to assess and value. This year's free-agent signings have already leaned toward shorter-term deals as NHL GMs try to gauge their financial future
Holland's Modus Operandi
Holland is known not to rush into things. He waited until almost the start of the season last year before he completed his roster. Patience is the strategy that will serve both the Oilers and Nugent-Hopkins in this case. According to Cap Friendly, the Oilers are projected to have just over $29.5 million available in 2021-22, although $6 million of that is Nugent-Hopkin's salary coming off of the books.
Related: Oilers' Nugent-Hopkins Deserves More Credit for His Play
Within a year, we'll have a better idea of how much revenue teams can expect to bring in and whether short-or long-term contracts will best serve that new reality. That the two sides are talking already is a positive first step. Open communication should prevent any surprises as Nugent-Hopkins nears the end of his current contract in a year. He is a player that Holland needs to be factoring heavily into his equations if the team is to have future success, both on and off the ice.
---
---