The Toronto Marlies are the primary development program for the Toronto Maple Leafs, so it makes sense to stay up-to-date with what's happening within their AHL affiliate. This is especially true regarding the players the Marlies are signing because they might soon make their way to the Maple Leafs' roster.
Related: Maple Leafs News & Rumors: Babcock, Parayko, Bracco & More
In fact, at the end of the 2019-20 regular season, nine players who "developed" with the Marlies were in Toronto including Travis Dermott, Pierre Engvall, Justin Holl, Zach Hyman, Martin Marincin, William Nylander, Morgan Rielly, Calle Rosen, and Rasmus Sandin. Frederik Gauthier was also included in this group, but he wasn't qualified by the team.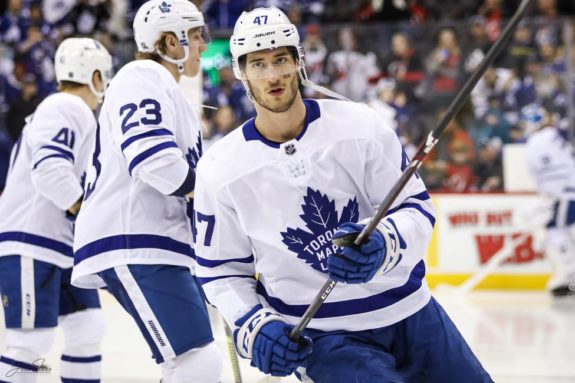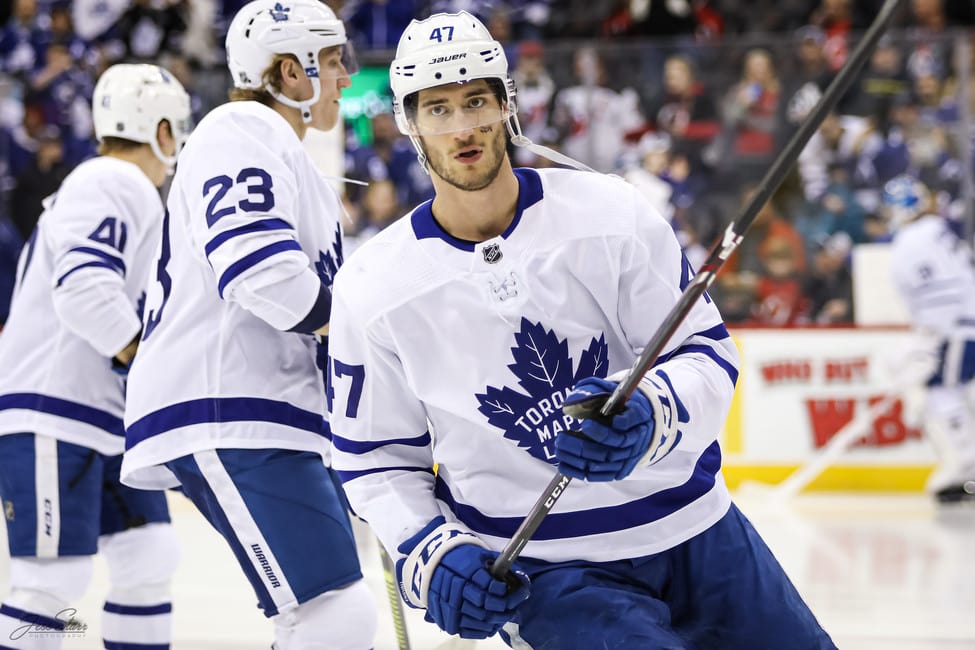 In addition, because Maple Leafs general manager Kyle Dubas must plan for a 2020-21 season that's still in the shadows, he's become even more creative in how he utilizes the Maple Leafs and the Marlies as a way to rest players and take advantage of the organization's depth by setting up a revolving door between the two clubs.
In some cases, this would allow for greater movement – much of it waiver-exempt – between the NHL and the AHL teams and assigning contracts to the Marlies means they don't count against the Maple Leafs' cap.
Item One: Marlies Sign Scott Sabourin to an AHL Contract
Last week, the Marlies signed Scott Sabourin to an AHL contract. Sabourin is not a new name. In fact, he was one of the feel-good stories of last season when, after playing with eight different minor-league teams, he finally made his NHL debut at the age of 27. He played 35 games with the Ottawa Senators during the 2019-20 season, scoring two goals and four assists.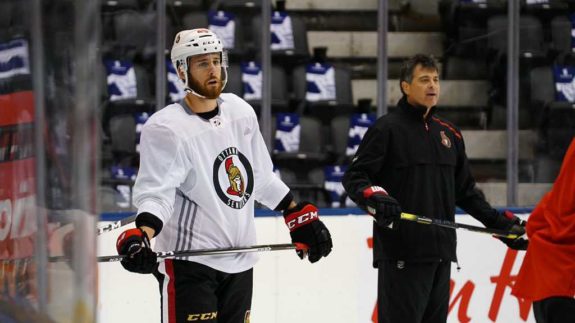 Sabourin has played in 308 AHL regular-season games with five teams (the Manchester Monarchs, Iowa Wild, Ontario Reign, San Diego Gulls, and the Stockton Heat) and scored 77 points (37 goals, 40 assists) He could rise to take a spot on the Maple Leafs' roster; but, having an AHL contract is limiting. Specifically, his contract does not allow him to be called up unless the Maple Leafs sign him to an NHL contract when he arrives in Toronto.
Item Two: Long-Time Marlie Richard Clune Returns to the Team
Richard Clune signed a one-year AHL contract with the Marlies. Clune scored three goals and four points in 16 AHL contests in 2019-20. Although the 33-year-old has played 139 NHL games during his career, he hasn't skated for an NHL team since 2015-16.
Related: Roger Neilson: Coaching Genius & Innovator
Clune has been a good soldier for the Marlies and is valuable in an on-ice leadership capacity. During his five Marlies seasons as an alternate captain, he's scored 43 points (18 goals, 25 assists) in 164 regular-season games. He's a native of Toronto and helped the Marlies win the 2018 Calder Cup.
Since he was selected by the Dallas Stars in the third round (71st overall) of the 2005 NHL Entry Draft, Clune has played more than 600 games at the NHL and AHL levels. He's been a mainstay on the Marlies for several seasons, and it's good to see him re-signed.
Item Three: Rourke Chartier Signs a One-Year AHL Contract with the Marlies. 
Rourke Chartier is another depth forward general manager Dubas has signed. At 24 years old, he has played a lot of hockey; however, injuries didn't allow him to play at all during the 2019-20 season. By signing Chartier, Dubas is taking a chance the young player can get his career back on track.
During the 2018-19 season, he split time with the San Jose Sharks and their AHL affiliate the San Jose Barracuda. He scored a goal in 13 games with the Sharks and six goals and 18 points in 26 games with the Barracuda. In total, the native of Saskatoon has played 121-career AHL regular-season games, scoring 74 points (30 goals, 44 assists).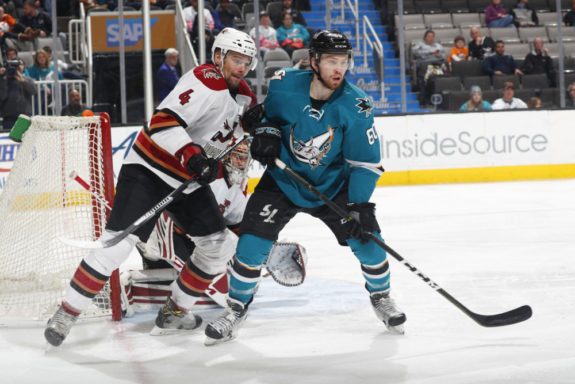 Similar to several other Dubas signees, Chartier has a history of on-ice leadership. He played for the Kelowna Rockets when they won the 2014-15 WHL Championship and served as an alternate captain for two seasons.
Item Four: The Marlies Sign forward Tyler Gaudet to a One-Year AHL Contract
The 27-year-old Tyler Gaudet signed a one-year contract. Gaudet is not a new player with the Marlies. He played in 58 games during the 2019-20 season and scored four goals and 17 assists. He's a long-time AHL player and, during his 356 regular-season AHL games, Gaudet has scored 43 goals and 86 assists (129 points).
Related: Who is the NHL's Top Goaltending Prospect?
Gaudet is a native of southern Ontario (Hamilton) and has NHL experience, playing in 20 career NHL regular-season games with the Arizona Coyotes, where he scored a goal and three assists.
Item Five: The Marlies Sign Defenceman Riley McCourt to a Two-Year AHL Contract
In signing Riley McCourt, Dubas might be looking for an uncut gem. The 20-year-old, left-shot defenseman went undrafted but has slowly risen through the junior ranks. Last season, he began to see success. McCourt played 63 games with the OHL's Flint Firebirds and recorded a career-high 18 goals and 44 assists (62 points) which ranked fifth among OHL defensemen in scoring.
He, too, is a southern Ontario native (St. Catharines) and, during his five-season OHL career, he's played 175 games and scored 30 goals and 87 assists with both the Firebirds and the Hamilton Bulldogs. He might be a fun youngster to watch because he's showing some offensive potential.
What Might Be After the Marlies?
Dubas has inked all of these players to AHL contracts, largely for salary-cap reasons which allows the Maple Leafs to ascribe their contracts to the Marlies and not the Maple Leafs. Should any of them be called up to Toronto, they'd have to sign NHL contracts.
Related: Maple Leafs Become Chapter in Vesey's Puzzling Career
When next season begins to unfold – in whatever shape that might be – it'll be interesting to see if any of these players or who will rise to the big club's roster. There are always injuries, and Dubas has a way of stockpiling both younger and experienced talent in his organization as a way to help.
As noted, there are a number of Marlies grads who have made a big impact on the Maple Leafs, not the least of which are two current stars – William Nylander and Morgan Rielly.
---
---