The New York Rangers are entering a new era after the departure of goaltending legend Henrik Lundqvist. He became the face of the franchise following his NHL debut in 2005, and since then, it seemed impossible to imagine a Rangers team without him, assuming it would take a long time to recover from his departure. Instead, the Rangers' goaltending situation is just as good, maybe even better, after parting with the future Hall of Famer. 
Depth at the Professional Level
The Rangers have a fantastic young tandem with Igor Shesterkin and Alexandar Georgiev. Shesterkin is set to play in his first full NHL season after 12 regular-season appearances and one in the play-in round. His arrival had been anticipated for several years and he did not disappoint, with a .932 save percentage (SV%) and a 2.52 goals-against average (GAA) playing behind a very porous defense. His SV% was tied for the highest in the NHL among goalies who played at least 10 games.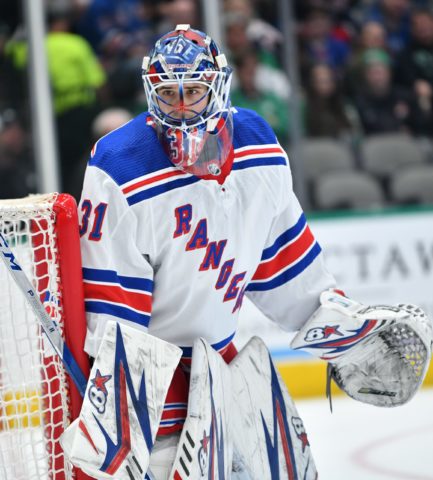 Georgiev has spent the last two seasons sharing time with Lundqvist. He led the Rangers in appearances last season with 34 and had a .910 SV% with a .304 GAA. He is capable of incredible performances, like his 55-save win against the Toronto Maple Leafs on Feb. 10, (from 'Alexandar Georgiev makes 55 saves as Rangers beat Maple Leafs at Garden,' Newsday, 02/10/2019). His overall performance was solid but he was streaky last season; a string of solid games was followed by a string of games where he struggled.
Related: Best NHL Goalies of the 1990s
The two should provide strong goaltending to counter the young team's poor defensive play. They have already found success and there is no reason to assume that will change. Shesterkin and Georgiev's performance will be a big factor in how successful the Rangers are this coming season.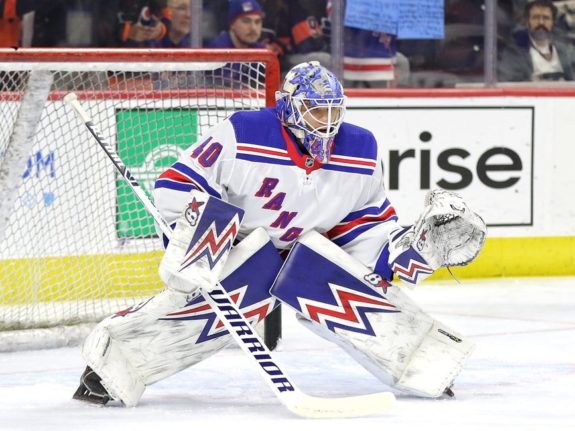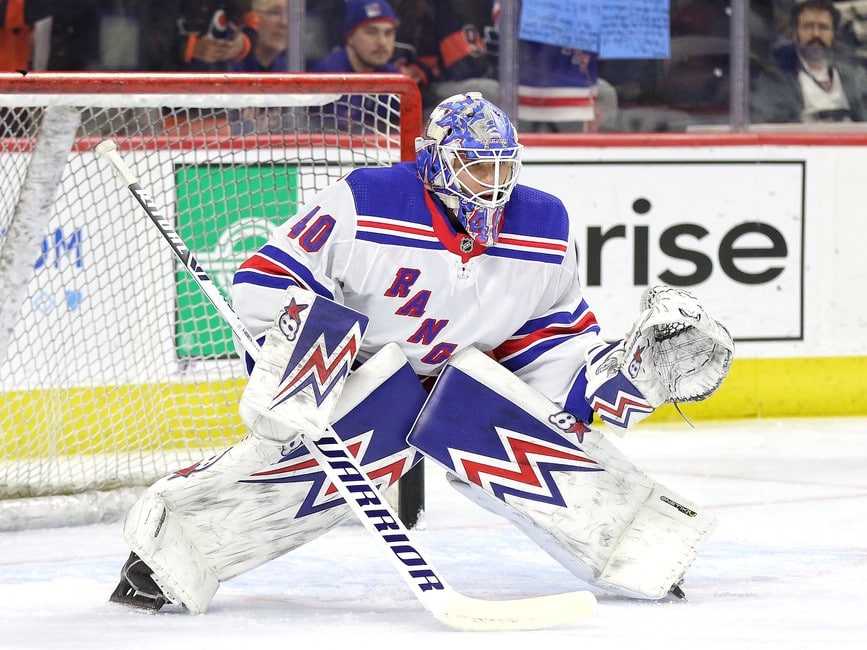 Beyond their new tandem, the Rangers also have strong goaltending depth in their system. They have two quality prospects in Hockey East alumnus Adam Huska and Tyler Wall under contract. They will battle it out for an AHL spot with the recently signed New York native, Keith Kinkaid. Kinkaid signed to a two-year deal which allows the Rangers to expose him to the Seattle expansion draft. He has been a decent backup in the NHL but his AHL numbers are good, and he should be solid insurance if Huska or Wall struggle. 
Huska played his first AHL season, primarily behind Shesterkin, and played really well in that situation. When Shesterkin was called up, he started to struggle but the team was still adjusting to life without the star goaltender. Huska did get a few games in the ECHL with the Maine Mariners, after he had a drop-off in his quality of play. Huska finished the season with a .894 SV% and a 3.03 GAA in 28 AHL games and a .943 SV% and a 2.03 GAA in three ECHL games. Huska is currently on loan to HKM Zvolen of Tipos Extraliga.
Wall signed a two-year entry-level contract after his NCAA season with UMass Lowell came to an end in May, but he did not get a chance to make his AHL debut before the COVID shutdown. Wall is a very talented goaltender who was integral to the Riverhawks' success during his time there. He was one of the top NCAA goalies and had a career year starting in 32 of the team's 34 games with an 18-8-6-2 record and an impressive .931 SV% and a 2.10 GAA. Either Wall or Huska could become a backup later down the road should the current tandem fall through.
Quality Prospects
Across the ocean, the Rangers have 2018 second-round pick Olof Lindbom playing in Sweden's second-highest league, Hockey Allsvenskan. Though he has struggled with injuries since being drafted, he has played well when healthy. Rangers goaltending coach Benoit Allaire was apparently a fan of the selection so Lindbom may still be worth keeping an eye on. If he can stay healthy and work with Allaire, Lindbom could become a good player for the Rangers in the future.
The Blueshirts added two more goalies to their organization in the 2020 NHL Draft with Dylan Garand and Hugo Ollas. Garand had a strong season in the WHL with the Kamloops Blazers and has a very high ceiling. Garand probably will not see NHL action for several years but he could surprise us. He moves well in the net and doesn't overcommit to plays. As a fourth-round selection, he was a low-risk pick but given his potential, he could have a strong payoff.
Ollas is a massive goalie at 6-foot-8, and he uses it to his advantage. The NHL seems to be transitioning toward bigger goalies, and he fits the mold. Ollas plays a calm and collected game, moving around very well in his net. He still needs to improve, but as a seventh-round pick, he is also low-risk. The Rangers are familiar with drafting Swedish goaltenders in the seventh round, but the odds of this pick playing out the same way are unlikely. Like Garand, Ollas is several years away from the NHL but is still a solid prospect.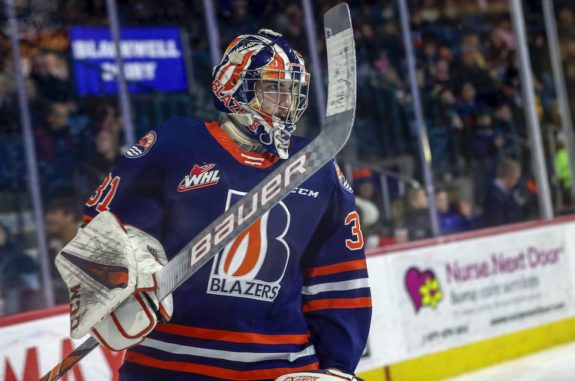 Goaltending has been one of the Rangers' biggest strengths and given the players they have in their lineup and in their pipeline, it's likely to remain that way for years to come. Shesterkin alone could become an elite starter in the NHL. The organizational strength in net combined with their immense offensive talent makes the Rangers a very dangerous team and one that will be fun to watch in 2021.
---
---