In this edition of Toronto Maple Leafs News & Rumors, I'll take an extended look at how new Maple Leafs Joe Thornton is playing in Switzerland and share some insights about his life there. Second, I'll look at the team's depth on defense.
Item One: Joe Thornton Is Scoring More than a Point-a-Game in Switzerland
No surprise perhaps but news from Switzerland is that the ageless Joe Thornton is playing well. Thornton is off to a solid start playing with Davos HC in Switzerland. Thornton has a goal and five points in three games he's played there this season.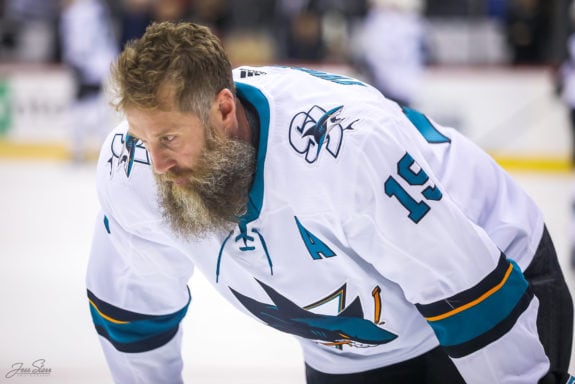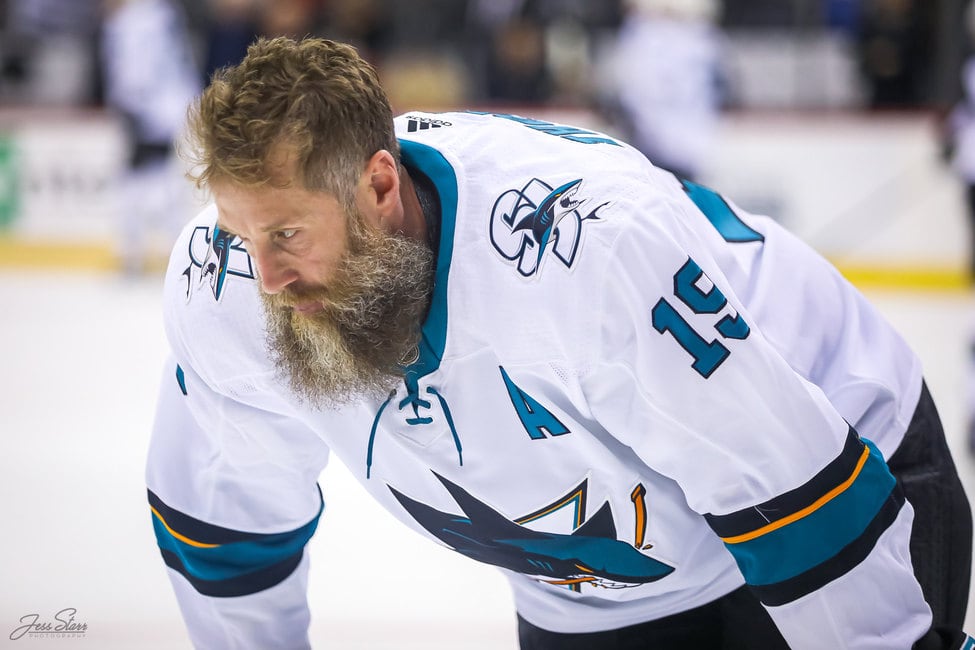 Because the 41-year-old center lives in Switzerland during the summers and the NHL season is not expected to begin until January at the earliest, Thornton has decided to stay home and play in Europe. Mostly, as Thornton reports, he loves playing hockey and this gives him a chance to do that.
A lot of younger players and prospects are furthering their development by playing in Europe, but Thornton is one of the few veterans who've decided to play overseas. But then Thornton is different in a number of significant ways from most NHL players. That he lives in Davos is only one of these ways.
Related: Maple Leafs Become Chapter in Vesey's Puzzling Career
As an aside, Davos is a small city of about 10,000 people in Switzerland surrounded by mountains. Every year, Davos hosts the World Economic Forum, which is a meeting of global political and business elites. It also has one of Switzerland's biggest ski resorts. For hockey fans, at the end of every year (obviously when possible) it is the place where the Spengler Cup Hockey Tournament is played. That tournament is hosted by the local HC Davos.
That's the club that Thornton plays on. According to an NBC Sports article written in mid-October this year, Thornton has spent the last 15 summers living in a home he bought in the town of Davos. Thornton has played for the team during the last two lockouts, met his wife here, and has become a Swiss citizen.
Right now, the beardless Thornton plays for Davos and obviously loves it. As he says, "It's like my home away from home. I'm comfortable here."
Thornton will play in Switzerland until the NHL returns to play. Because of the financial strain caused by the COVID-19 pandemic, he "has agreed that any modest compensation (for Davos) can only be made next season." In other words, it seems that he loves hockey enough to play for free in Switzerland.
As he noted about playing with Davos, "I never thought it'd be possible again, but with the circumstances, I'm happy to be back and happy to be playing in Davos again."
Related: QMJHL Feels Impact of COVID-19 Despite No Positive Tests
"I just love playing hockey, I really do. I have a passion for the sport, I like helping other guys. I was born to play hockey and I'll play as long as I can as long as I'm healthy."
Obviously, playing regularly gives Thornton a head start when the Maple Leafs training camp starts. Most fans believe he'll be the team's third-line center, but obviously that remains to be decided.
Item Two: Maple Leafs Have New Depth on Defense
I'm on record as saying that, unlike a number of other hockey commentators, I became a Tyson Barrie fan last season when he led an undermanned an injured Maple Leafs defense made up mostly of young defensemen through a difficult time. When other defensemen Jake Muzzin, Morgan Rielly, Cody Ceci, and Travis Dermott were all out at the same time, Barrie actually was the senior defenseman and helped the team keep its head above the water with a winning record.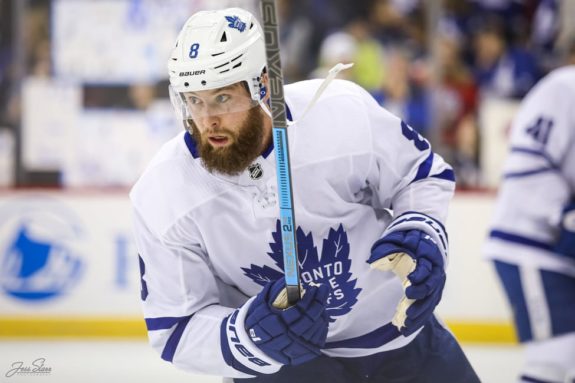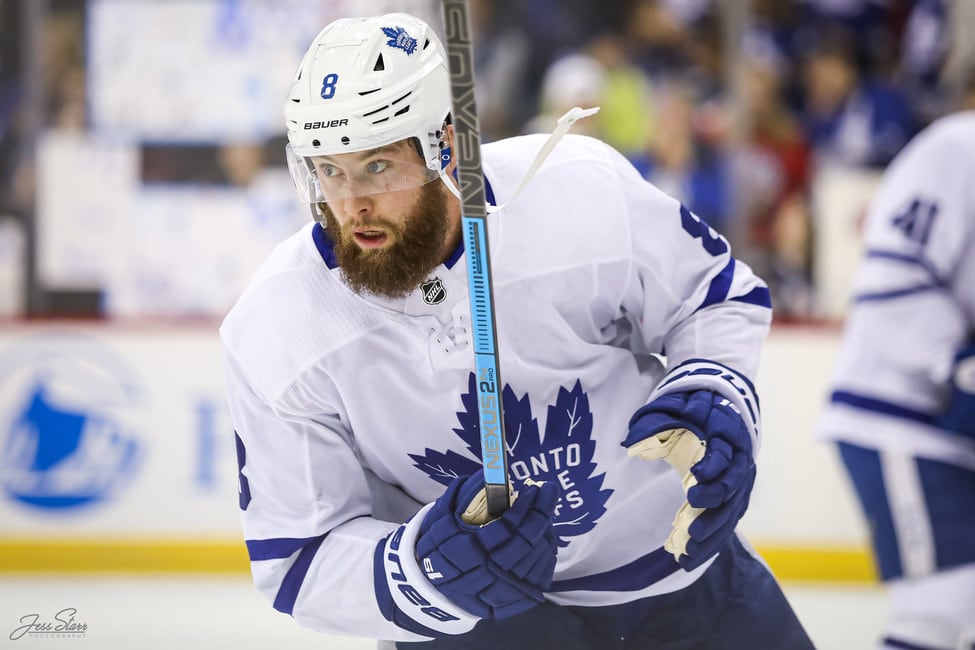 I know, in retrospect, admitting that you're a Barrie fan isn't the most popular position to be in with Maple Leafs nation. Most fans and hockey pundits are happy he has moved on to the Edmonton Oilers. In fact, the Maple Leafs defense has been the rightful focus of criticism for a few years. The acquisitions of Barrie and Ceci last season did nothing to rectify the situation and the injuries I noted above during the season and qualifying round exposed the Maple Leafs depth problems.
Related: Buffalo Sabres Jersey History
With the offseason moves completed, general manager Kyle Dubas did not end up making much of a splash by signing free agent Alex Pietrangelo, although that seemed as much Pietrangelo's choice as the Maple Leafs. Still, given his signing of T.J. Brodie, a player he had been after for a couple of seasons, at a little less than half Pietrangelo's salary means Dubas might have only been kicking tires in his conversations with Pietrangelo.
Here's where the Maple Leafs defense stands as I write. The team brought in former Calgary Flames Brodie on a four-year, $20 million contract. Stanley Cup winner Zach Bogosian was signed to a one-year, $1 million contract; and, current KHL star Mikko Lehtonen was signed on a one-year, entry-level contract. By the way, Lehtonen is currently leading all KHL defensemen in scoring.

Brodie will likely play on the team's top-pairing and partner with Rielly. Muzzin signed a four-year extension earlier this year, and he's partnering with Justin Holl as the shutdown defensive duo. And, it remains unclear where Bogosian, Lehtonen, and Dermott (who was recently re-signed), 20-year-old up-and-comer Rasmus Sandin, and just-breaking-in 21-year-old Timothy Liljegren might play.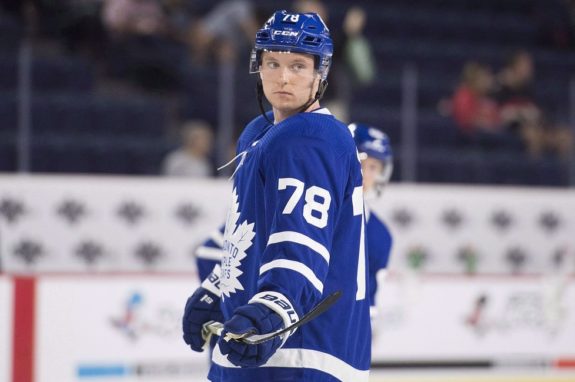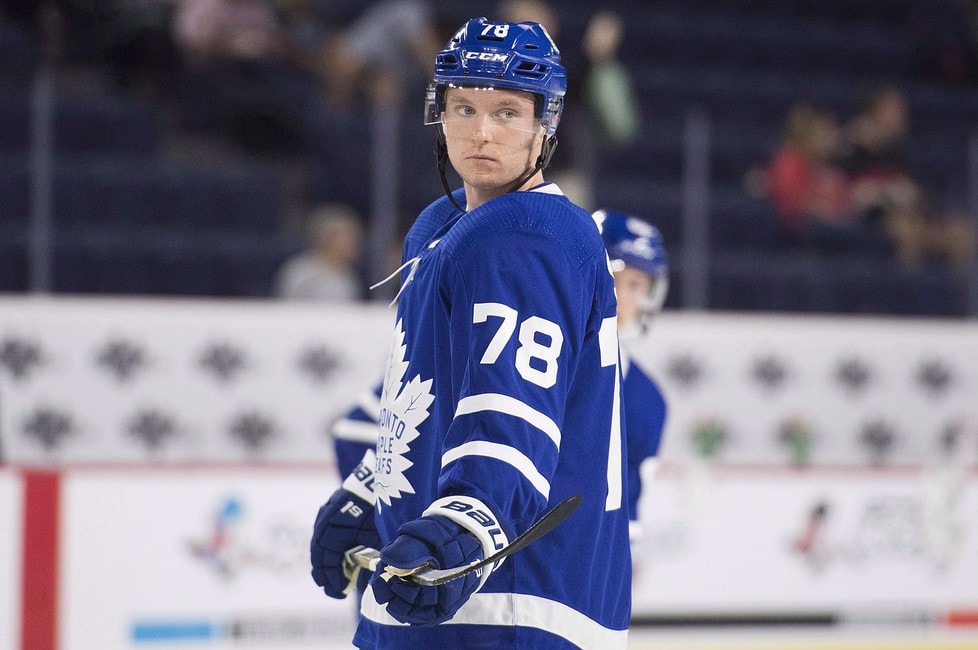 In yesterday's post, I noted the improvement of the goalies since the 2019-20 season. Now, in general, looking at the defense it seems as if Dubas has created a situation that offers head coach Sheldon Keefe a number of options and considerably more depth for the 2020-21 season.
What's Next for the Maple Leafs?
Obviously, it's way too early to look past the 2021-22 season because we don't even know yet what the deal is with the current season coming up. So much is up in the air; still, at some point, hockey fans hope that life gets back to normal and NHL regular-season hockey will begin again in a more settled way.
Related: Maple Leafs' Auston Matthews Is Undergoing a Transformation
One has to wonder, however, what permanent changes might be instituted given the NHL's response to the COVID-19 pandemic. For example, might any new NHL season begin closer to Christmas? I'm looking forward – even as early as late next week – to some news from the NHL league office about when a season might start.
That seems to be the next bit of news hockey fans should be watching for.
---
---