The Toronto Maple Leafs had a steller January, winning 15 of a possible 20 points, putting up a 7-2-1 record. This feat is even more spectacular when you consider some of the team's challenges to endure. Put aside the fact there were no preseason games and a very short training camp, as all teams are on the same playing field. However, Toronto had injuries to Joe Thornton, Nick Robertson, Jack Campbell, and Auston Matthews. They also lost Aaron Dell to waivers and have had to cycle in several taxi squad players to fill the gaps.
It's More Than Numbers
It's difficult to list just three people as the stars of the month. The easy way would be to grab the top three scorers and call it a day. As good as the top three scorers have been, there are so many other guys who have gone above and beyond in January. So I'm going about this process in a different way. I have watched every shift and listened to every interview to come to this conclusion. It's no based solely on highest point production. I encourage you to leave your three stars in the comment section. There is no right or wrong to this article and that is a positive for anyone who is cheering for the team, as many deserve the accolades.
Third Star: Jason Spezza
Mikko Lehtonen was asked who helps him the most. Lehtonen, who is new to the team, the league and the country and can struggle with English, said all the guys were great but said Jason Spezza helped him with lots of things even off the ice. Spezza, who returned to Toronto for a league minimum, has been put on waivers and been a healthy scratch so far this season. He made it clear he would retire if anyone picked him up off waivers. A team could've just to call his bluff, but that is how committed he is to Toronto.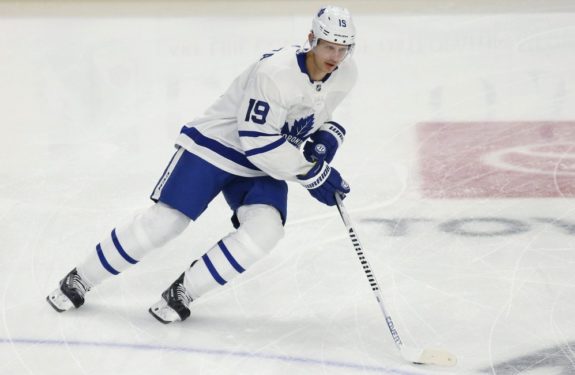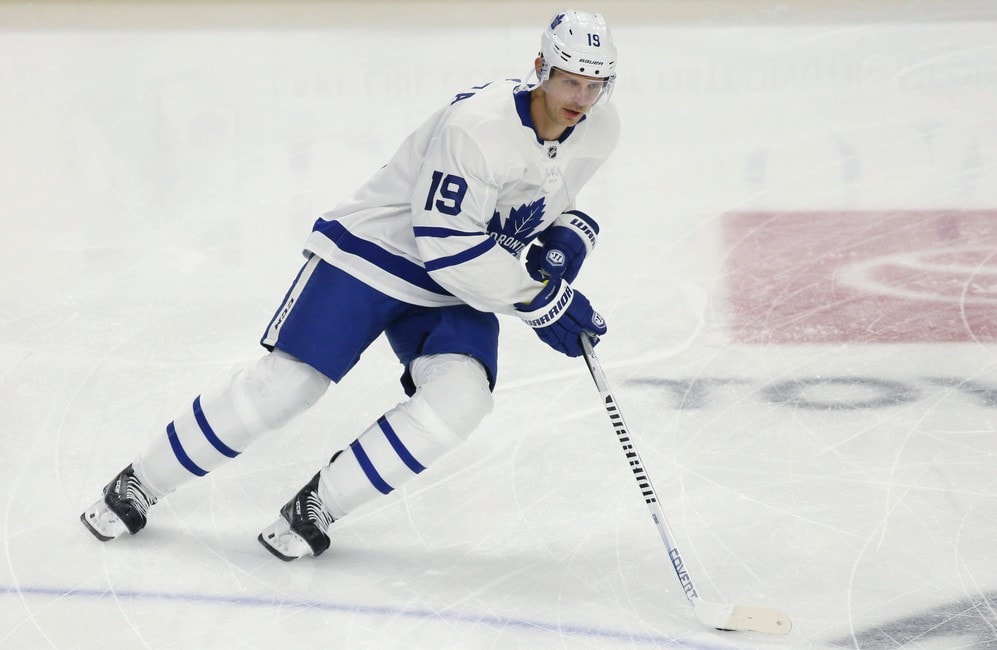 The game after his healthy scratch, which Sheldon Keefe said was made to give the ice time to some new guys, Spezza scored and had an assist. He has played a few shifts of the second line, he's been on the powerplay, he has also skated on the third and fourth line. He leads the team in faceoff percentage with more than 62%. He has five points in nine games. The numbers are just a small piece of why he is a star of the month.
Second Star: Jake Muzzin
He could've got this for just the puck flip at Matthew Tkachuk alone, but the fact is Jake Muzzin is a fantastic defenceman and a big reason the Maple Leafs are out to a strong start. Disclaimer, he is a fellow Woodstock, Ontario boy, so I keep a closer eye on him. While a lot of the attention has gone to the upgrades of defenseman and his partner Justin Holl's improvement, Muzzin keeps shutting down the other team's top lines. He averages nearly 22 hard minutes a game, usually clearing out the front of the net and clogging up offensive strategies.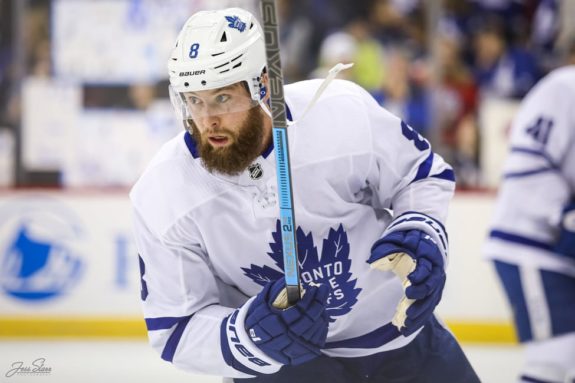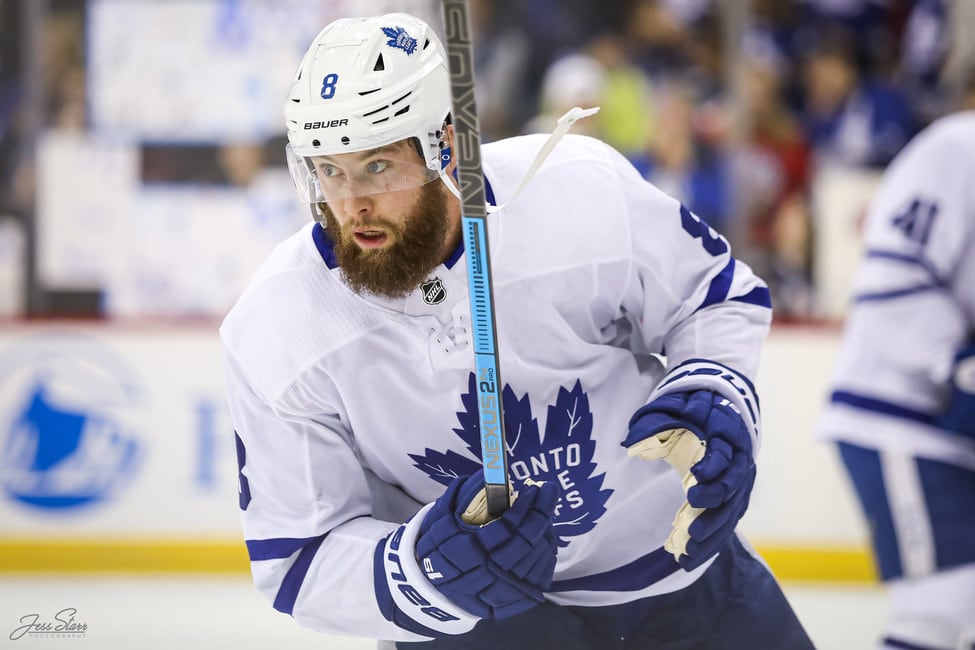 Despite being on the ice against the other team's top guys, he leads the Maple Leafs with a plus-four. Muzzin even has a rare goal to start the season, just his 63rd goal in 589 games. Sure, he got scorched on a Connor McDavid highlight-reel goal. But how many times was he responsible for stopping the superstar during four games this month? Muzzin is a star.
First Star: Mitch Marner
I started the article by saying I would not be picking based on numbers alone. Although Mitch Marner's numbers more than qualify him for the three stars, it is everything else he is doing that gets him on this list. Let's start with the obvious, 14 points in 10 games. He was tied for the lead in league-scoring and remained in the top five. If there were fans in the stands, you know you would hear an extra buzz every time #16 had the puck. It helps that he has Auston Matthews as a centre, but the two stars had several different players on their line to start the season.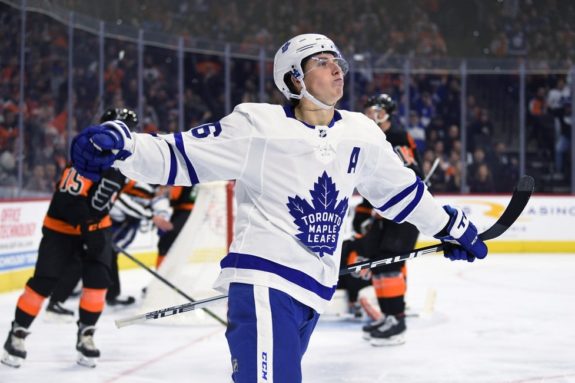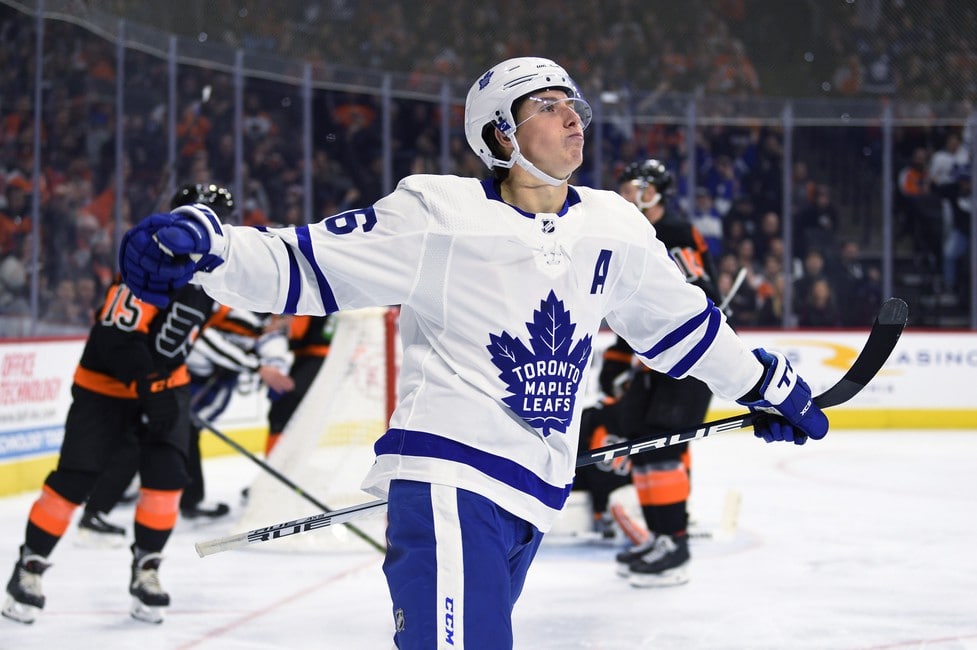 Marner is a fixture on the powerplay and the penalty kill, both of which are much better than last season. As part of the leadership group, he has been responsible for getting several new players up to speed and making them feel welcomed. In late December, his charity, the Marner Assist Fund, held a virtual event to buy meals for those in need. He is a target for criticism due to his large contract, but so far, he has quieted the haters and lead Toronto to a fantastic start to the 2020-21 season.
But the Real Stars Are….
As good as these players are, they are all overshadowed by those responsible for keeping them healthy. Keeping covid away from the Maple Leafs, even as they travel, train and compete, is an incredible feat. We will never know who all of them are, but we owe them a big thank you for getting the season off to a great start.
---
---

Kevin Armstrong is an award-winning journalist with more than two decades of experience. He's been rink side for World Juniors, Memorial Cups, Calder Cups and Stanley Cups. Like many Canadian kids, his earliest memories include hockey. Kevin has spent countless hours in arenas throughout the country watching all levels of the game.