Yesterday, Brad Treliving was named to be the new general manager of the Toronto Maple Leafs. Also yesterday, Kyle Dubas was announced as the President of Hockey Operations with the Pittsburgh Penguins. All the puzzle pieces seem to be moving into place – except one. Where's Jason Spezza in all this activity?
Spezza Made It Clear Where He Stood after Dubas Was Released
The abrupt resignation of Spezza from the Maple Leafs' front-office staff has left fans and analysts speculating. Those speculations are both about the reasons behind his unexpected exit and perhaps even more about what's ahead for him. After all, Spezza was the first of a group of ageing NHL greats who signed a team-friendly contract to return to his hometown and play for the team he loved as a youngster.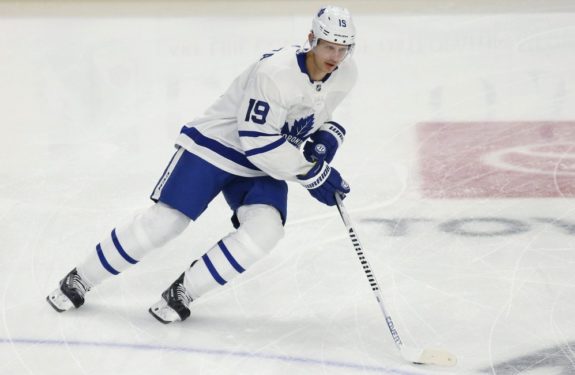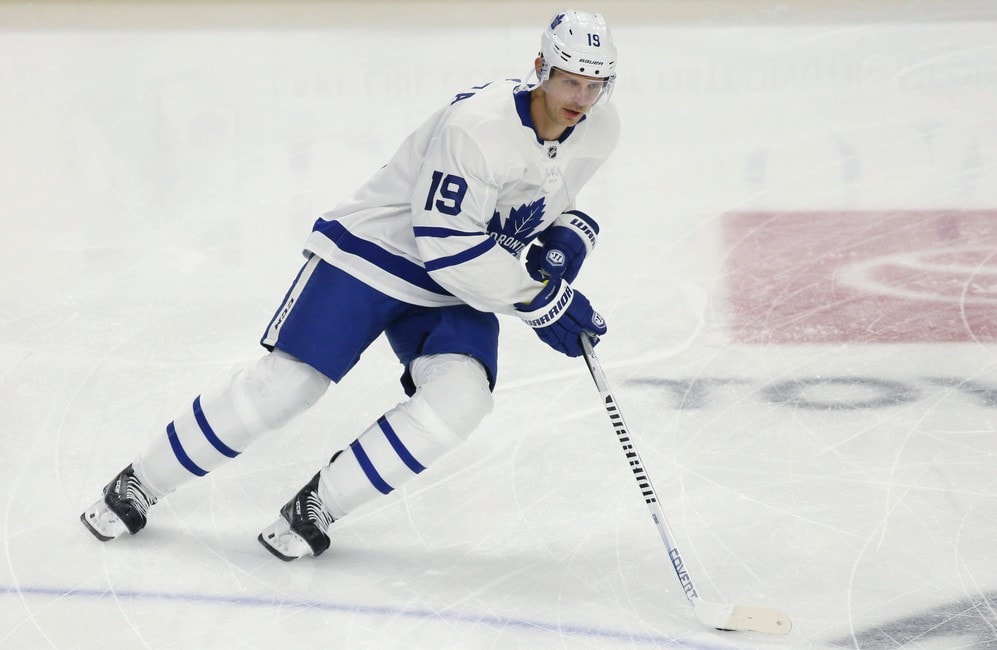 Spezza was as loyal a Maple Leafs' fan as anyone. He bled blue and white blood. That he resigned out of loyalty to his mentor was (at first) a bit surprising. On a personal level, it had to be a bit heart-breaking for Spezza given his desire to be in the Maple Leafs' organization. 
Related: Origins of Every NHL Team: Eastern Conference
Perhaps there's a chance it will begin to make sense over the next while as Dubas gets settled in Pittsburgh. A week ago, it seemed like it was one-and-done for Spezza. Now, maybe, not so much.
Speculation Was That Spezza Was Offered the Maple Leafs Interim GM Role
Elliotte Friedman put forth a theory suggesting that Spezza was offered the interim general manager position following Kyle Dubas' firing. However, due to his close loyalty to Dubas, Spezza chose to reject the offer and tender his resignation instead.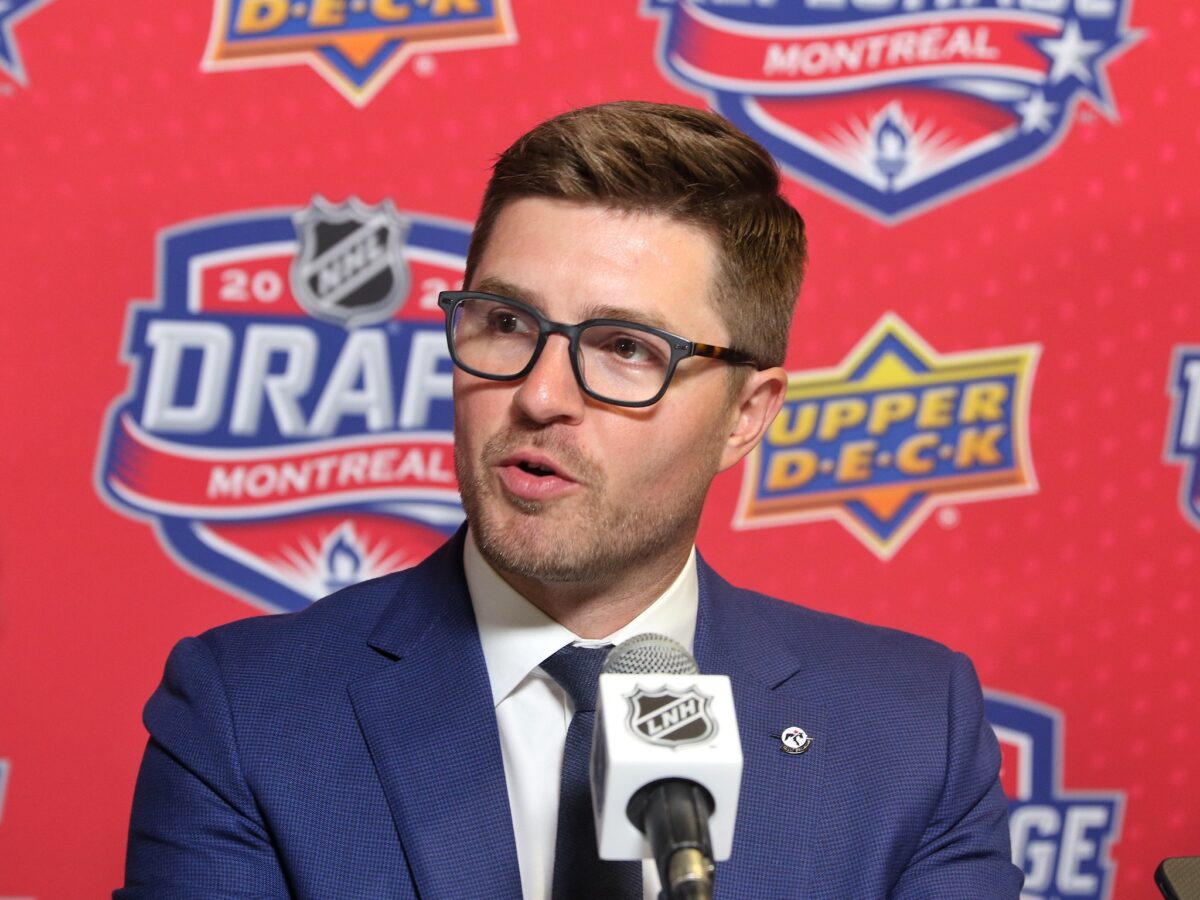 While there's been no confirmation that this theory is in fact accurate, it does present a plausible explanation for Spezza's decision. It also demonstrates his loyalty and commitment to his friend and colleague.
The Bond Between Dubas and Spezza Has Been Strong
The relationship between Dubas and Spezza was one of camaraderie. Dubas wasted no time bringing Spezza into the Maple Leafs' front office after his retirement from playing, ultimately promoting him to the role of assistant general manager (GM). They even watched the games together.
Given their close relationship, it would have been ethically challenging for Spezza to assume the role of acting GM immediately after his friend's dismissal. It might have been exactly what he wanted for his future; however, a loyal friend would never step over the body of another friend to advance their own cause.
Related: Maple Leafs Could Use a Spot of Spezza Professionalism
Spezza's decision to step away demonstrates his prioritization of loyalty over personal desire and ambition. If Friedman's theory that after team president Brendan Shanahan released Dubas he then tried to enlist Spezza to fill Dubas' role, he certainly didn't recognize Spezza's potential emotional conflict or the ramifications such a request might have. 
---
Latest News & Highlight
---
Again, all this is conjecture from a hockey insider. Even if it were accurate, I levy no blame on anyone. My point is to suggest the power of personal relationships and their dynamics when making critical decisions, even in the competitive business of professional hockey. On the Maple Leafs' front, things are good. Shanahan has his GM in Treliving and the work is under way.
What We Know about Spezza's Time with the Maple Leafs
For me in all this, Spezza's integrity keeps popping up. As a player, he showed his enduring passion for the game, his dedication and consideration to his teammates, and his desire to win the Stanley Cup with Toronto. 
Despite being past his prime and getting limited ice time, Spezza consistently produced. He also served as a leader and positive example (especially) for his younger teammates. His work ethic, professionalism, and mentorship qualities earned him the respect of his younger teammates. He was loyal to his team.
Related: Maple Leafs Seeing in Spezza What Babcock Never Could
Spezza also never seems to blink. When he first came to the team, then Maple Leafs' coach Mike Babcock sat Spezza out for the team's opening game against his old Ottawa Senators team. When doing so, Babcock questioned Spezza's commitment to learning the team's defensive systems. 
Spezza handled the situation professionally without publicly complaining. He sat mum about it all in the press box for what would have been his Maple Leafs' debut against the Senators. Given what we've since learned about Spezza's character the situation now seems fabricated. Regardless, Spezza acted with professionalism and his life went on.
What Now for Spezza?
Spezza's departure from the Maple Leafs' front office sheds more light on his character, loyalty, and dedication – this time not to the team but to his principles and to his mentor in Dubas. Logically, there only seem to have been two choices. First, his resignation was based on his loyalty to Dubas or, second, because he felt he was placed in a position that compromised his values and ethics.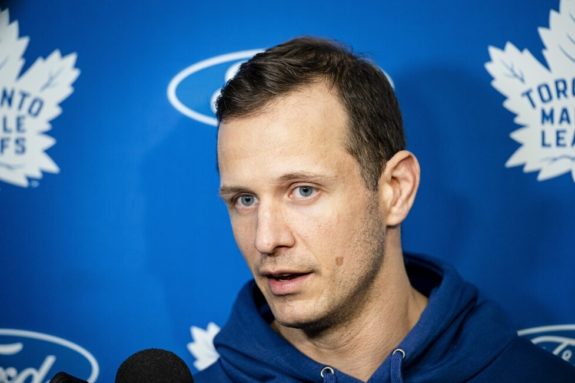 Yesterday, Dubas was introduced in Pittsburgh as the new President of Hockey Operations for the Penguins. When answering questions about his immediate plans for the team, Dubas noted that he would act as interim GM until July 1 and then seek a new GM.
Reading between the lines and considering the timing, things could be lined up for a possible scenario where we might see Spezza emerge as the Penguins' GM. Again, who knows?
Related: Maple Leafs' Jason Spezza Continues Legacy in Retirement
However, given the apparent tightness of their relationship, having Spezza come in as the GM again working closely with his former mentor might make perfect sense. 
It might also be interesting to consider the possibility of reuniting either or both Eric Tulksy and Brandon Pridham with the Penguins as well. That might be an interesting possibility given Spezza's insight into player development and Pridhan's status as a salary-cap guru and numbers guy.
We'll know in a month or so. Loyalty sometimes can be rewarded. However it plays out, I believe that the Maple Leafs will miss Spezza. He really was a very special player and person.