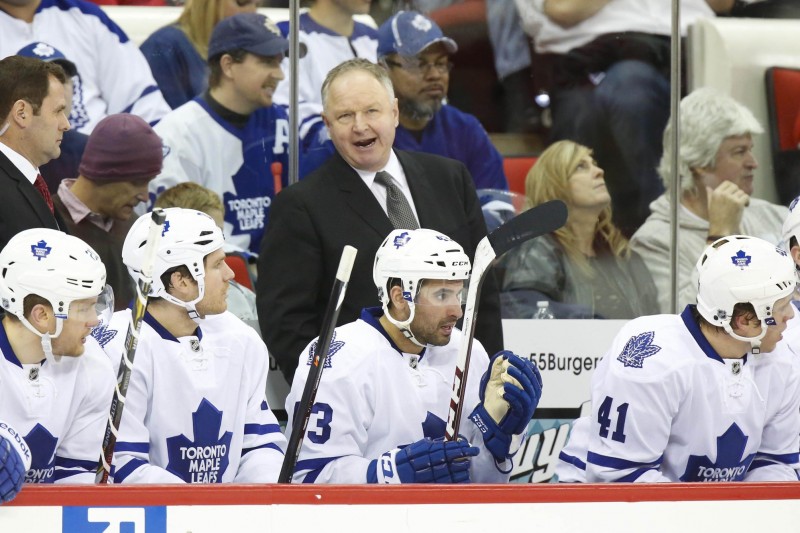 The Toronto Maple Leafs begin the month of March tonight against their heated rivals the Montreal Canadiens. They are currently separated in the standings by just two points, so the importance of the game is abundantly clear to both clubs. A win for the blue and white would tie them with Les Habitants at 73 points, but Montreal currently holds the tiebreaker with more "road and overtime" victories ("ROW"). So all the more important for Toronto to win it not in a shootout.
Looking beyond tonight though, playoff races are already beginning to heat up. Even with 21 games to go, the East is extremely competitive, as the third seed (Montreal) is only six points up on ninth (Washington). Essentially, this means a whole bunch of playoff spots are still up for grabs, and not just the wild card spots. Teams that had been thought to have been "out of it", such as Columbus (10th), or the Devils (11th), could even claim home ice in the playoffs if they have a good final quarter (just four points back of 2nd in their division).
Here is an abbreviated version of the Eastern Conference standings as of March 1st:
| | | | | | | | |
| --- | --- | --- | --- | --- | --- | --- | --- |
| Rank | Team | DIV | GR | PTS | ROW | PTS Back of 8th | PTS Back of 3rd |
| 1 | Pittsburgh | M | 23 | 84 | 36 | – | – |
| 2 | Boston | A | 23 | 79 | 36 | – | – |
| 3 | Montreal | A | 21 | 73 | 29 | – | – |
| 4 | Tampa Bay | A | 23 | 71 | 27 | – | 2 |
| 5 | NYR | M | 21 | 69 | 29 | – | 4 |
| 6 | Philadelphia | M | 21 | 68 | 28 | – | 5 |
| 7 | Toronto | A | 21 | 71 | 23 | – | 2 |
| 8 | Detroit | A | 22 | 68 | 24 | – | 5 |
| 9 | Washington | M | 21 | 67 | 21 | 1 | 6 |
| 10 | Columbus | M | 22 | 65 | 26 | 3 | 8 |
| 11 | New Jersey | M | 21 | 65 | 26 | 3 | 8 |
| 12 | Ottawa | A | 22 | 63 | 23 | 5 | 10 |
| 13 | Carolina | M | 23 | 61 | 25 | 7 | 12 |
So yes, the Leafs are in the playoffs for now,  but look at the clump of teams in the middle. The Leafs are in 7th, but just two points back of 3rd. New Jersey is in 11th, but is just eight points back of third. With 20-plus games left, an eight-point lead can certainly evaporate. This isn't the case in the West, where the difference between 3rd and 11th is 20 points instead of just eight. In the Western Conference teams ranked 9th-12th are battling it out for one final spot, whereas in the East there are 11 teams battling it out for spots 3 through 8.
Keeping that in mind, here are a few things the Toronto Maple Leafs need to do this month in order to best improve their chances at not only qualifying for the playoffs, but also making some noise this April.
1) Learn to Win on the Road
In case you haven't noticed, the Leafs aren't very good on the road. Sure, they're 21-10-1 at home, but they are below .500 on the road (11-12-6). March is a great time to dig in because they have one of the hardest road stretches of the season from March 10th-18th. They travel out West to visit all three California teams, then fly across the country to the nation's capital before finishing off the five-game swing in Detroit on the 18th (and they also play at home the very next night against the Lightning). These five will no doubt be the toughest of 15 March games, and if they can't figure out how to win away from the ACC in March, they are going to have to figure it out in the playoffs, (if they qualify).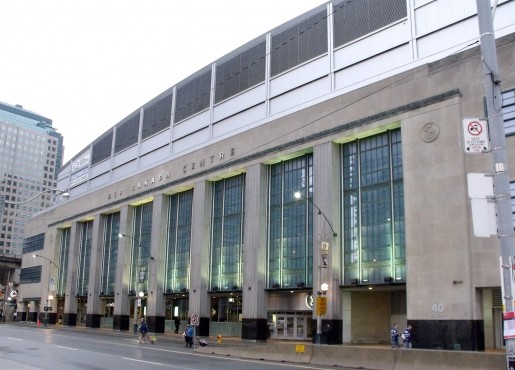 The possible playoff scenarios are this: a) wild card spot (most likely, currently where they sit but not good) b) miss the playoffs (boo!) c) jump a couple teams in their division and claim home ice for the first round of the playoffs (yay!). If option c) is to occur, it is going to be because of strong play on the road, especially in March. They have 15 March games, nine of which are on the road. It is highly unlikely that they do poorly on this trip and still claim home ice. Home ice is key because it is the easiest way to avoid the Pens and Bruins in the first round. Also there's that stat where they win twice as much at the ACC than away from it, that's pretty important too…
2) Don't Burn out Jonathan Bernier
The Leafs have James Reimer and they should not trade him. Though it's clear that Bernier is the number one, Toronto does not want to tire him out too early. Bernier has played in 19 of the Leafs past 23 games, so no matter what Reimer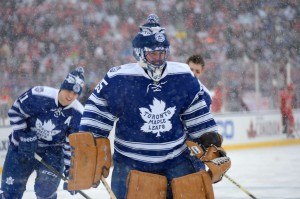 thinks, Bernier is their guy, and that won't change come playoff time. But if they lean on him too much this month in order to qualify, he could falter when the post-season begins. Nobody wants that.
Bernier has already greatly surpassed his career high for regular season games played at the NHL level, which was just 25 before this season. He has already played 45 this year, and if he gets the majority of starts this month he could approach and surpass 60 by season's end. In my mind, 55 is a better number to aim for. With 21 games left, I say split the starts as much as you can. Clearly it depends on the results they give you, but I'd be highly concerned if Bernier gets 15 or more of the Leafs last 21 games. Imagine an opening round series against the Pens or Bruins. Bernier would be facing 40 shots per night, and would have to be on his A-game.
3) Get Some Secondary Scoring
Here is when stats come in handy: Kessel has 27 points in his last 15 games and is 2nd in the NHL with 67 points. His linemates, James van Reimsdyk and Tyler Bozak, have 17 and 16 points respectively in their last 15 games. That is great production for their top line, but it is only part of why the Leafs did so well before the Olympic break. We all know how good Kessel is, and we love him for it. But there is more to the Leafs winning than just production from his line.
From January 12th-February 8th, the Toronto Maple Leafs were one of the NHL's hottest teams, going 11-2-1. During that span, contributions were coming from more than just the Kessel line. Kadri had 15 points in the 14 games, Lupul had 10, and even Raymond and Kulemin chipped in with seven each. Their secondary scoring was helping them win games and this March that needs to continue to be the case. Raymond needs to step up even more in my opinion, and the return of Dave Bolland should also help. In the post-season, match-ups become all the more important, and other teams will key in on shutting down Kessel. This means others will need to step up, so they might as well start now.