Anyone who plays fantasy hockey knows the importance of a goalie handcuff.  In the instance that a goalie tandem has a platoon situation or goalie who is oft injured, a goalie handcuff makes for a solid insurance policy.  One such popular netminder along those lines is Johan Hedberg of the New Jersey Devils.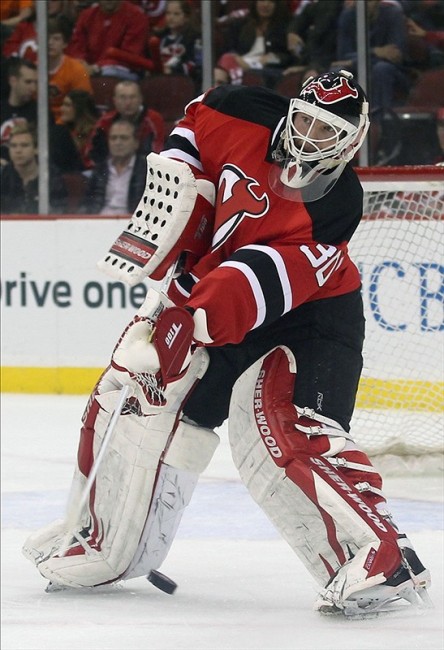 Traditionally being a backup to Martin Brodeur is a true test in patience.  Just ask Chris Terreri, Corey Schwab, Mike Dunham, Peter Sidorkiewicz, Scott Clemmensen, Kevin Weekes, Yann Danis, etc.  In fact, during the last condensed season, Brodeur played 40 games and Terreri 15.  Yet while Brodeur did backstop his team to the cusp of a fourth Stanley Cup last year, he is 40 and the Devils do play ten back-to-back contests in a jam packed shortened schedule.
So while Hedberg may be a little long in the tooth himself, he is surely not short on a proven pedigree of past performance.  How important is Hedberg's impact on the Devils, you ask?  Figure this, in the 2011-12 campaign, "Moose" posted a mark of 17-7-2, with a save percentage of .918, a goals against average of 2.23 and four shutouts.  Hedberg ranked better than Brodeur in those latter three categories.
It doesn't end there though on Hedberg's relevance.  A year before, when the Devils were mired in one of their worst season's in recent history, Hedberg spearheaded an eight-game winning streak for New Jersey late in the year.  That year Hedberg posted 15 wins, a .912 save percentage, 2.38 goals against average and three shutouts.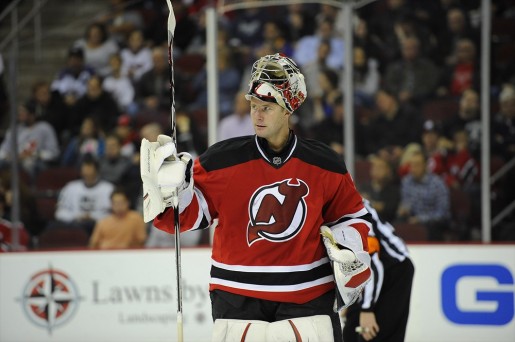 Hedberg, who burst onto the scene in 2000-01, guiding the Pittsburgh Penguins to the Eastern Conference Final before eventually falling to the Devils, will be counted upon again this season in a division with three other 100-point squads from last year and very little breathing room.
If you're wondering what the Devils boast beyond the duo of Brodeur and Hedberg, there's not a goaltender with any NHL experience in the system.  In a pinch the first options to get a call would likely be either Keith Kinkaid or Jeff Frazee of the AHL Albany Devils.
On the season, Kinkaid sports a record of 11-8-3 and ranks 15th in the AHL with a goals against average of 2.44.  Additionally, Kinkaid has a save percentage of .915 and two shutouts on the year.  Depending on which goaltenders get recalled, Kinkaid could be a candidate for the AHL All-Star Game in Providence, RI.  As for Frazee, his record is 3-6-3 and he ranks 19th in the AHL with a goals against average of 2.49.  Frazee has also posted a save percentage of .908.
Moving down the ranks a level, Scott Wedgewood has posted a record of 11-11-2, with a goals against average of 3.07 and a save percentage of .898, for the ECHL Trenton Titans.  Playing for the Elmira Jackals of the ECHL, Maxime Clermont has a record of 9-6-3, with a goals against average of 3.34 and a save percentage of .903.
Seeing as how there may be more potential than experience here, it only goes to accentuate the importance of Hedberg's role and experience.  Serving proof that it's more important to have a handcuff than to have your hands tied.