Pests have always been a fixture in the NHL. Akin to a bad fungal infection, their outrageous antics and relentless harassment drives opposing players mad and often into the penalty box for taking retaliatory penalties. They are loathed by fans everywhere — except for devotees of the clubs for whom they play.
What it Takes to Be a Great Rat
To be considered a truly prodigious curse, an NHL pest must also be able to play hockey. Former Montreal Canadien Claude Lemieux, hated in every city in the league except for the ones where he played, won four Stanley Cups on three different teams, scoring 80 playoff goals along the way to make him one of the top playoff performers of all time. Former New Jersey Devil Pat Verbeek, the "Little Ball of Hate," registered over 1,000 points during his time in the league.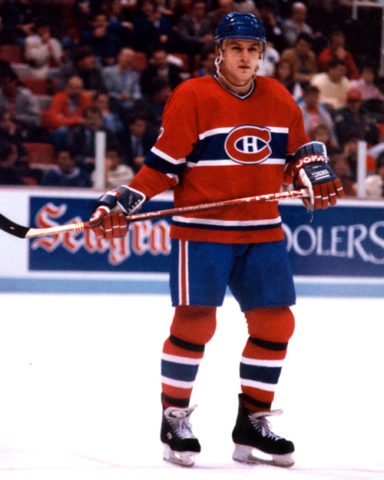 The Philadelphia Flyers' Kenny "The Rat" Linseman was a point-per-game player in his prime. In Calgary, Theo Fleury, one of the most celebrated pests ever to wear the Flaming C, racked up over 1,000 points during his career. The leading rat in the game today is the Boston Bruins' Brad Marchand. While he was voted the dirtiest player in the league in a 2020 poll of several hundred players, he is an ever-present scoring threat.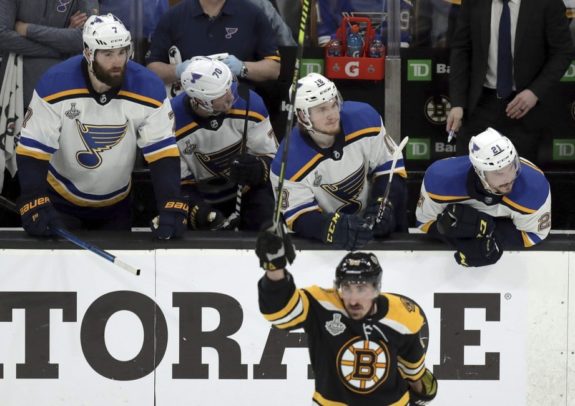 The Tkachuk brothers — Brady with the Ottawa Senators and Matthew with the Calgary Flames — are undeniable candidates for membership in this rogues' gallery of hockey talent. That the duo can play hockey is beyond dispute. The two led their respective teams last season in total points as alternate captains. They also know how to get under the skin of their adversaries and won't hesitate to bring a nasty physical presence to bear if that is what is needed to ignite their teammates and intimidate opposing players.  
As for who stacks up as the bigger pest to this point in their NHL careers, the statistics seem to favour younger brother Brady. With just 74 penalty minutes last season against Brady's 106, Matthew looks like a candidate for the Lady Byng Trophy by comparison. That is until one realizes that the average time in the sin bin for NHL players is only about 42 minutes per season. When it comes to inflicting pain on opposing players, Brady again outshines Matthew laying 303 hits on opponents last season compared to Matthew's 122 — second only to Flames' bruiser Milan Lucic. 
The Tkachuk Brothers: More Than Just Pests
The question many hockey analysts are asking is which of the two Tkachuk brothers will be the most despised pest in the North Division this season. Provocative and even a little amusing, the question framed that way completely misunderstands the essence of the way the Tkachuks play the game.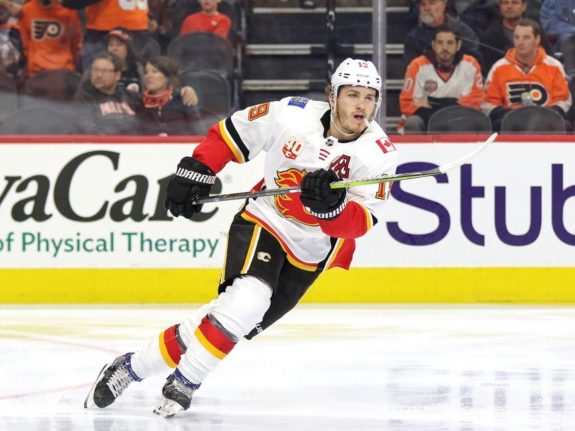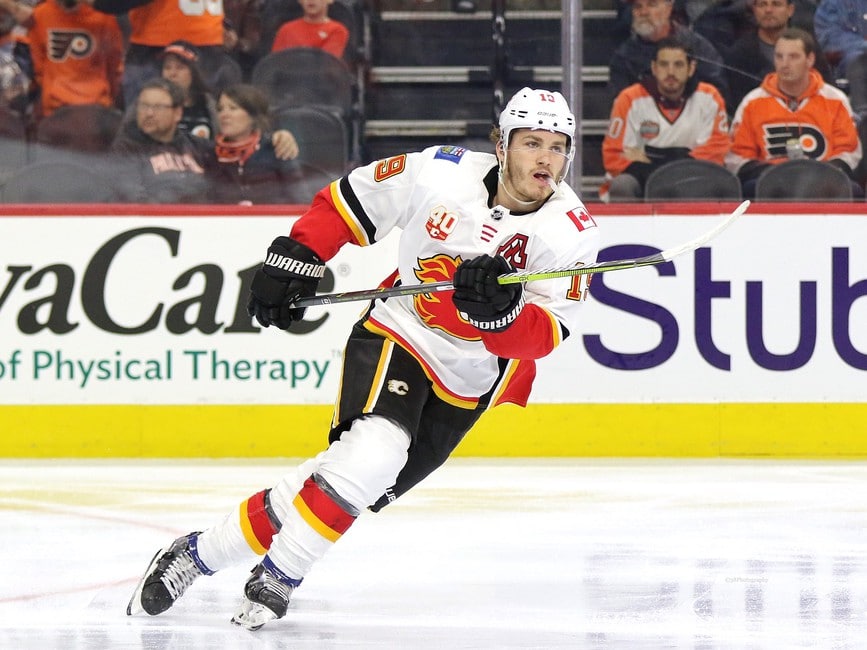 In the Tkachuk brand of hockey there is no trade-off between points production and an abrasive style of play. One reinforces the other and as Matthew explained it in an interview on the Spittin' Chiclets podcast, he strives to make an impact with a "hard, intense style that also produces points." He says there is a reason he and his brother are in the league and "that's because we are both skilled players."  
The brothers try to be "hard to play against" and that gets to opposing players more than anything. Some feel that style makes them pests, but for the Tkachuk boys, it's all part of doing "whatever it takes to make an impact on the game." 
Spittin' Chiclets co-host Paul Bissonnette asked Matthew whether he felt any anxiety knowing that he was expected to play the role of "rat." He replied, "I don't put any energy into that part of my game. I definitely don't think about it. That part of the game comes naturally to me." He went on to explain that he doesn't decide to "ramp up the rat level" at the expense of scoring. He just does whatever it takes to tip the game in his team's favour. 
As their father, Keith Tkachuk explained to the Spittin' Chiclets podcast, what people should know about his boys "is that they're skilled and that gets overlooked by some of the competitive stuff (read "rat" moves) they do, whether it's right or wrong in some people's eyes, at least I know they're coming to play."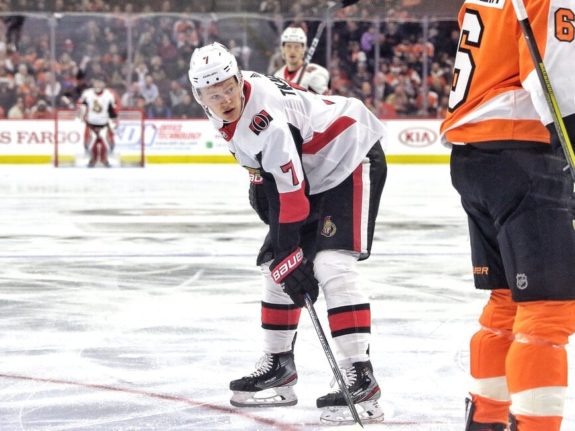 Keith said that Matthew does things that are intended to "draw attention away from Johnny (Gaudreau) and Monny (Sean Monahan)." Expanding on this, Matthew said, "some nights your puck luck is gone and you have to find another way to make an impact on the game." Drawing penalties and taking the heat off the Flames' other top guns is one way to do that.
Sometimes that can go too far with Matthew receiving three suspensions and Brady a fine to this point in their young careers. The most notorious of Matthew's suspensions came during his rookie year when he elbowed Los Angeles Kings' star defenseman Drew Doughty. Speaking of the incident, Matthew said that the two teams genuinely dislike each other and on his approach to that game he said, "I either sit back and take a little bit of abuse or you can go right after them and that's what I decided to do. I definitely didn't regret it." 
Related: Flames Have Future Captain in Matthew Tkachuk
Matthew recounted that all he and Brady wanted when they were youngsters was to play like their father and that meant "when you hit somebody you hit to hurt them and when you are in front of the net you battle until you score." Speaking of Keith's influence when they were young, he explained "At the end of the day you have to look at yourself in the mirror and ask — did you compete and were you a good teammate. That's the only two things our Dad said to us when we were growing up."
This probably explains the willingness of both brothers to stick up for teammates. In 2019, Brady was fined for cross-checking the Philadelphia Flyers' Scott Laughton. It happened at the end of the game, after Laughton had scored, but to hear Brady tell it "he (Laughton) skated by our bench and chirped us and I thought that was disrespectful to us and we stick together."
Related: Ottawa Senators' Brady Tkachuk: Building Block for the Future
With that cross-check the young Ottawa star wanted to set the tone for his team and send a signal to the Flyers, if not his teammates, that the Senators may be beaten, but they're never going to surrender. That's what it takes to build the culture of winning team.  
Matthew Will Be the Most Despised in the North Division
This season, the Flames will likely be a playoff contender while the Senators will not. In the Flames' drive to win the North Division and move onto the Stanley Cup Final, Matthew will be public enemy number one and he won't lie down and take a beating. Whatever fans want to call him — pest or impact player — he will surely be despised in the North Division.
---
---