In an ideal world, Auston Matthews commits to the Toronto Maple Leafs for eight years on an extension and he puts pen to paper, backs up his public statements that he doesn't want to go anywhere, and proves that he doesn't want to play anywhere other than Toronto. Unfortunately, it doesn't sound like an eight-year deal between Matthews and the Maple Leafs is how this negotiation will shape itself out.

In fact, there was a big debate between the hosts over TSN OverDrive and guest Mike Johnson about the deal Matthews will likely sign (if he does sign at all). Host Bryan Hayes has grown frustrated by the lack of commitment shown by Matthews, while guest Mike Johson and co-host Jamie McLennan both seemed to think a shorter deal might be the maximum term so that Matthews has options. They believe he wants to make the most possible money and choose his destination down the road.
Matthews Eventually Wants $200 Million
Already well paid at $11.6 million on a five-year deal that ends at the end of the 2023-24 campaign, Matthews is looking at somewhere (according to the OverDrive panel) at around $13.5-$14 million on a three to a five-year term. If accurate, that puts him in line to ask for another whopping amount of money at the end of that term and when the NHL salary cap is projected to jump millions from where it is right now.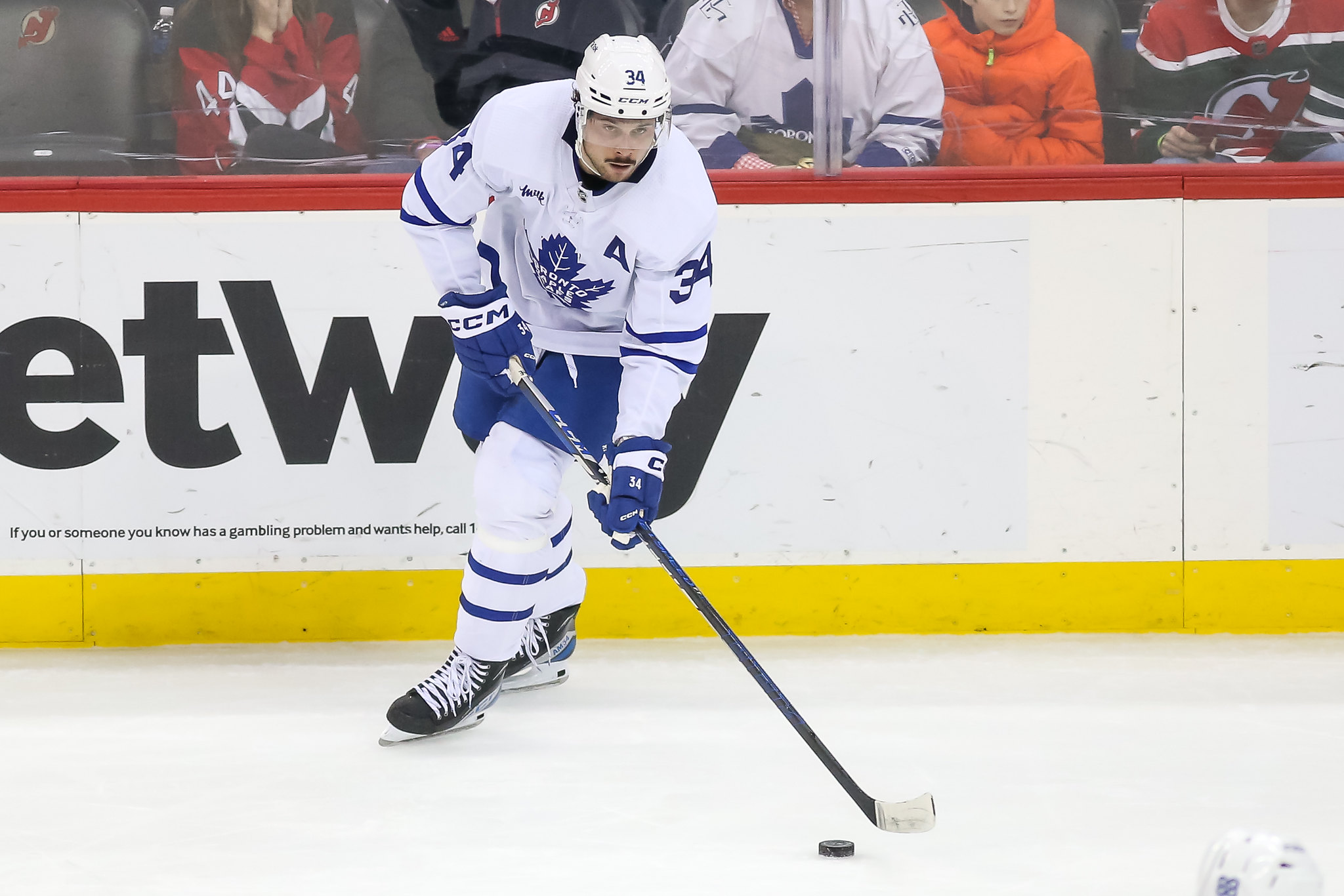 While the player's right to do so, Hayes essentially blasted Matthews for continually putting himself in a position to make the most money, despite what it might mean for his team. He claimed the evidence of these multiple mid-term deals shows that this isn't necessarily about winning for Matthews, but about his personal take-home pay. He argued that while players like Nathan MacKinnon, Matthew Tkachuk, and David Pastrnak are signing long-term deals and showing loyalty amidst a rumored cap jump, Matthews is likely going to hold out.
Where Is Matthews' Loyalty?
Johnson argued that Matthews is well within his rights to keep his options open. He added that those players mentioned had other reasons to make those decisions and claimed Tkachuk wasn't in the same conversation as Matthews (which is an intriguing statement and one feverishly argued against by Hayes). Hayes responded, "It just boggles my mind how it's just this guy, here." When asked why Matthews should have to give his undying loyalty and commitment to the Leafs, Hayes responded, "Because that's the nature of a hard salary cap." and said, "Everyone else is doing it."
Related: NHL Rumors: Maple Leafs, Flames, Devils, Flyers, Blue Jackets
When Johson tried to say that Matthews shouldn't have to play financially on a one-way street, Hayes offered the rebuttal that the Leafs just gave him $11.6 million for five years and are already offering to make him the highest-paid player in NHL history. "That seems like a lot," he said. At some point, if ever, when does Matthews give back to the Leafs by signing a fair deal and making it possible for the team to conduct other business?
Is Matthews Right to Use His Leverage?
Johnson says Matthews needs to know the team will be good if he's going to commit eight years to the Maple Leafs. If he's got the chance to make big money and hit the eight-year banger at the exact right time he can make $200 million in the process, Matthews should have every right to do so. While it's not typically in the nature of hockey players to do this sort of thing, Matthews doesn't have to be like everyone else.
---
Latest News & Highlight
---
Johnson said that every player has to decide three things: is the team any good, is the money right, and can I play and live here? With all the changes going on in Toronto and with the team's window to win potentially closing in the next few seasons under a new general manager, should Matthews be able to dictate his terms like it appears he's going to do? As a pending UFA, that's what players negotiate the right to do.
What If a Deal Means Another Kind of Deal?
The real concern in the way this all seems to be unfolding is what it says about Matthews and the way he might conduct business if a trade is the most probable outcome. The key to remember in all of this is that none of what the panel was talking about was confirmed by Matthews himself. The forward has never publicly said he's holding out or only willing to sign a short-term deal. All anyone knows is that he's not likely to sign anything before July 1.
That too is problematic for the Leafs because if the OverDrive panel is correct and a shorter term is all Matthews is likely to sign, his desire to create flexibility and leverage suggests he'll treat a potential trade the same way. On July 1, Matthews has all the say in where he winds up if he's going to agree to a trade. And, if he's unwilling to give back to Toronto in terms of a long-term commitment, what's to say he won't jam up the Leafs if and when it comes time to try and trade him?