Nikita Susuyev
2022-23 Team: Khimik Voskresensk / VHL
Date of Birth: Feb 6, 2005
Place of Birth: Moskva, RUS
Height: 6-foot-0, Weight: 172 pounds
Shoots: Left
Position: Forward
NHL Draft Eligibility: First-year eligible
Rankings
If there is one thing you can say about Nikita Susuyev, it's that he isn't afraid of taking on the toughest competition. At just 17 years old, he became the youngest goalscorer in HC Spartak Moscow's history, which is impressive given the hockey club's long history in the Kontinental Hockey League (KHL). In that same game, he potted a second goal, which made for an impressive night for the youngster as he played against men in one of the top hockey leagues in the world.
However, this time in the KHL didn't last. In the following seven games, Susuyev posted no points, and he was eventually demoted to the MHL, which is the Russian Junior Hockey League. With this opportunity against skaters closer to his age, he went on to play 38 games during the 2022-23 season, scoring 11 goals and 28 points along with six points in seven games during the postseason.
Related: 2023 NHL Draft Guide
On the ice, Susuyev is an offensive threat who lacks a defensively round game. Now, this can be something that is worked through, but right now it will limit his potential, as it is difficult to take that next step based solely on scoring, unless you are an all-world scorer. He has a strong toolkit to build upon, as his skating, stick work, and offensive instincts are solid, so if the right team drafts him, there could be a real diamond in the rough.
Other THW Draft Profiles
Nikita Susuyev – NHL Draft Projection
In recent years, it's become common to see highly skilled but defensive questionable players slide down the draft charts, especially if they lack a key trait like size. This makes it difficult to place Susuyev, who has all of the offensive instincts you could ask for, but needs to improve his overall game to take that next step in his career.
---
Latest News & Highlight
---
This makes me believe that his actual draft position might be a bit lower than where he ranks in the pre-draft speculation. While I could see him going as soon as the late third round, I also wouldn't be shocked to see him slide all the way to Rounds 6 or 7 if teams see his defensive game as a bigger liability than his offensive upside.
However, if I had to guess, I would put his selection in the late fourth round to early fifth round, somewhere between picks 120 to 130. This would make him a low-risk, high-reward candidate that could burst onto the scene in a few seasons if he takes that next meaningful step in his development.
Quotables
Susuyev is "good", but he's not great. He does his job well as a forward who can finish up on created plays and he's able to have offensive positives, but in terms of finding ways to make him a viable prospect, I can't see it. He's just got too much that lacks and I don't see Spartak fixing any of those issues anytime soon. I'm sure he'll do well in Russia— he's already achieved so much! But I just can't see much of an NHL player in Nikita Susuyev.

Pavel Maliouguine – recruitscouting.com
However, it's important to note that while he (Susuyev) displays flashes of flashiness, he does not attempt overly risky plays. Instead, his movements are reactionary and have the potential to catch defenders off-guard. He demonstrates the ability to quickly maneuver around physical pressure and poke checks through weight shifts and a unique tomahawk skating style. This technique allows him to open up his hips to the zone, resulting in heightened vision and agility. It's a rare and distinctive asset that Susuyev consistently utilizes

Jake Janso (from 'March 15, 2023 Scouting Report of Nikita Susuyev,' FCHockey, March 15, 2023)
Strengths
Strong skater
Great offensive toolkit
Good stick work
Under Construction – Improvements to Make
Defensive ability will need to improve to make the jump to the NHL.
NHL Potential
It's difficult to project a player like Susuyev because he doesn't have a body of work that screams NHL'er. While he could reach the league in a fully offensive role, it's rare for players to do so unless if he becomes a superstar. This means his skillset could be wasted if he is put in a team's bottom six, as he might not be able to play the defensive game necessary to keep up in that role.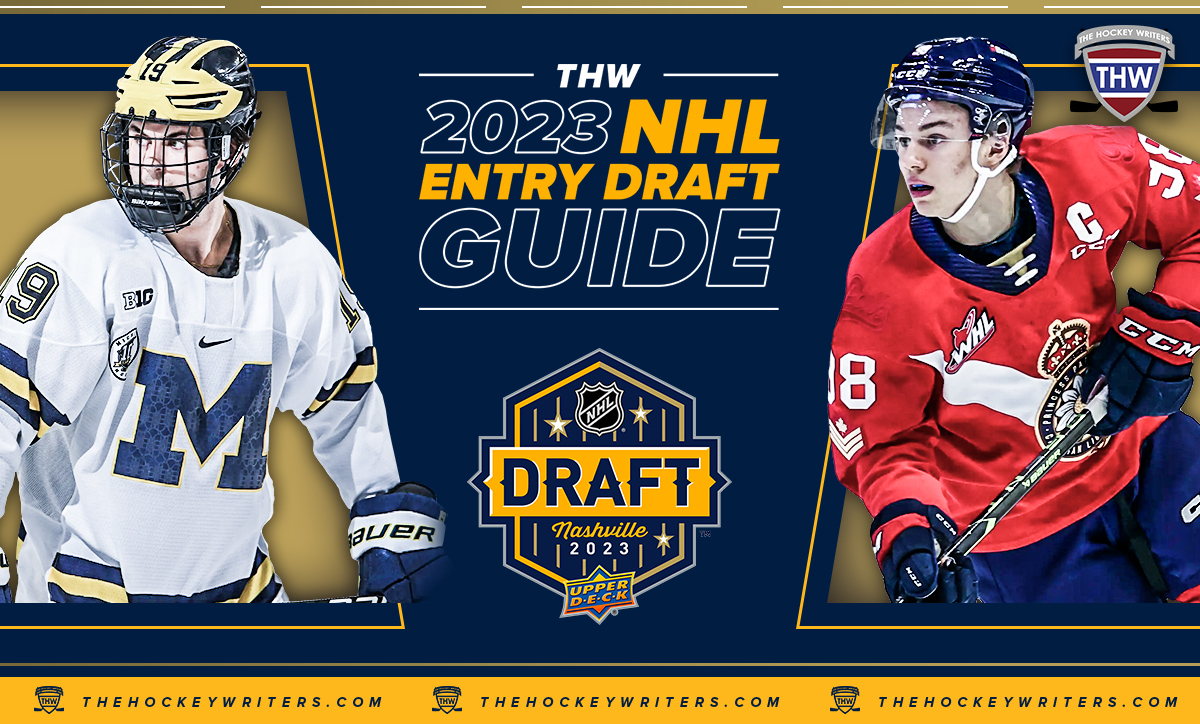 So, it feels like there may only be a handful of options for Susuyev to reach the NHL. He will either round out his game and become defensively responsible enough to take the ice in both zones, go all-in on offense, and become a scoring presence that can't be ignored, or he simply won't make the transition to North America.
Now, I expect Susuyev to have a long and fruitful career, and I wouldn't bet against him putting it all together and reaching the NHL. He has a solid foundation to build upon, and if the right team drafts him, they could set him up for future success.
Risk-Reward
Risk – 2/5, Reward – 3/5
Fantasy Hockey Potential
Offense – 7/10, Defense – 3/10
Nikita Susuyev Stats