The Minnesota Wild have a cut and dry draft mandate, with immediate positions of need on their roster and obvious holes in their prospect system. Given the draft projections, with the 9th overall pick, the Wild could come away from the 2020 NHL Entry Draft with a vital piece for their future.
The Need At Center
The Wild's need at center is clear though they have tried to find answers for an organizational lack of center depth. Luke Kunin and Joel Eriksson Ek have grown into fine NHLers, but they have not provided the offensive punch at center that the Wild needs to be successful in the future. Their 2018 3rd-round pick, Alexander Khovanov looks to be their best option at center in the system.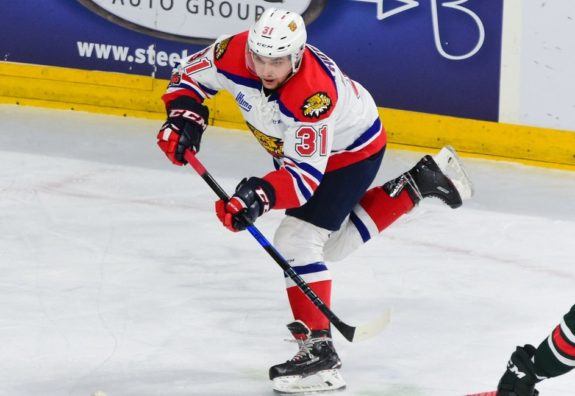 The best center in this draft is Quinton Byfield. He's likely to be selected in the top 3, so unless the Wild wheel and deal ahead of the draft, they are unlikely to get him. There are others available in the draft who play center in junior, but for one reason or another project to be wingers at the NHL level. Arguably the second-best true center in the draft is Anton Lundell from Finland.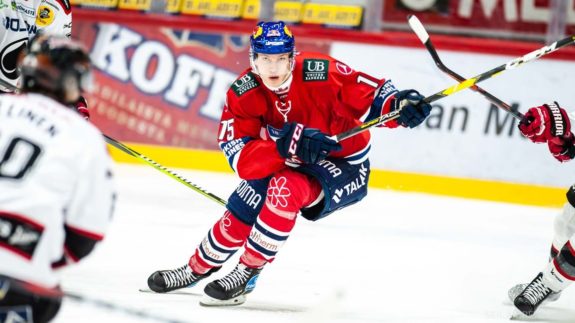 Lundell balances the skill and ability of a true top center with the cerebral hockey IQ required to play against opposing top centers. He spent most of the last two seasons playing in Liiga for Helsinki, and though he only turned 19 this month, he is entering his 3rd season in Finland's top professional men's league. Everything about him screams top-line center in the NHL and he is regarded as a "can't miss" prospect. He's exactly the type of player the Wild need.
Related: Anton Lundell – 2020 NHL Draft Prospect Profile
While this draft is considered deep with wingers, history has shown that great wingers can be acquired via trade or in the later round, if a team is lucky. The Wild have a stable of good young wingers and a few great ones under 25. If general manager Bill Guerin's gamble on Marcus Johansson and Nick Bjugstad do not pay dividends, he's going to need a top-2 center. If was Wild management, I would not be comfortable putting all those eggs in Khovanov's basket.
The Need in Net
After goaltender Devan Dubnyk was traded to the San Jose Sharks earlier this month, Alex Stalock and Kappo Kahkonen are now at the top of the Wild's goaltending depth. Kahkonen had an excellent AHL season and has a great chance of being the team's starter next season. Hunter Jones and Filip Lindberg are also good goaltending prospects, but neither one is a sure thing.
Related: Yaroslav Askarov – 2020 NHL Draft Prospect Profile
This brings us to Yaroslav Askarov. He is considered to be the best goaltending prospect to enter the draft in a long time, some say the best since the Montreal Canadiens' Carey Price. There are all many differing opinions on the efficacy of selecting a goaltender with a top-10 pick, but even the detractors agree, Askarov appears to be the real deal.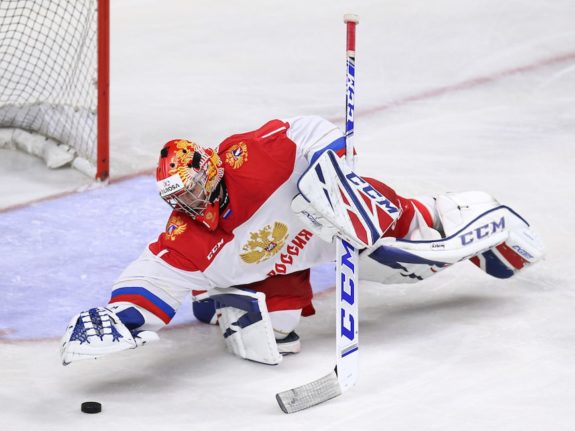 Drafting Askarov would give the Wild a clear timetable for becoming a contender. He is expected to need two to three seasons to become 100% NHL ready. Guerin still has a lot of work to turn his franchise around. A two-three year window would line up with the timelines of some of the team's budding young stars like Kevin Fiala and (presumably) Kirill Kaprizov. Some of their other top prospects like Calen Addison and Alex Khovanov should also be making their case to be full time NHLers in this window.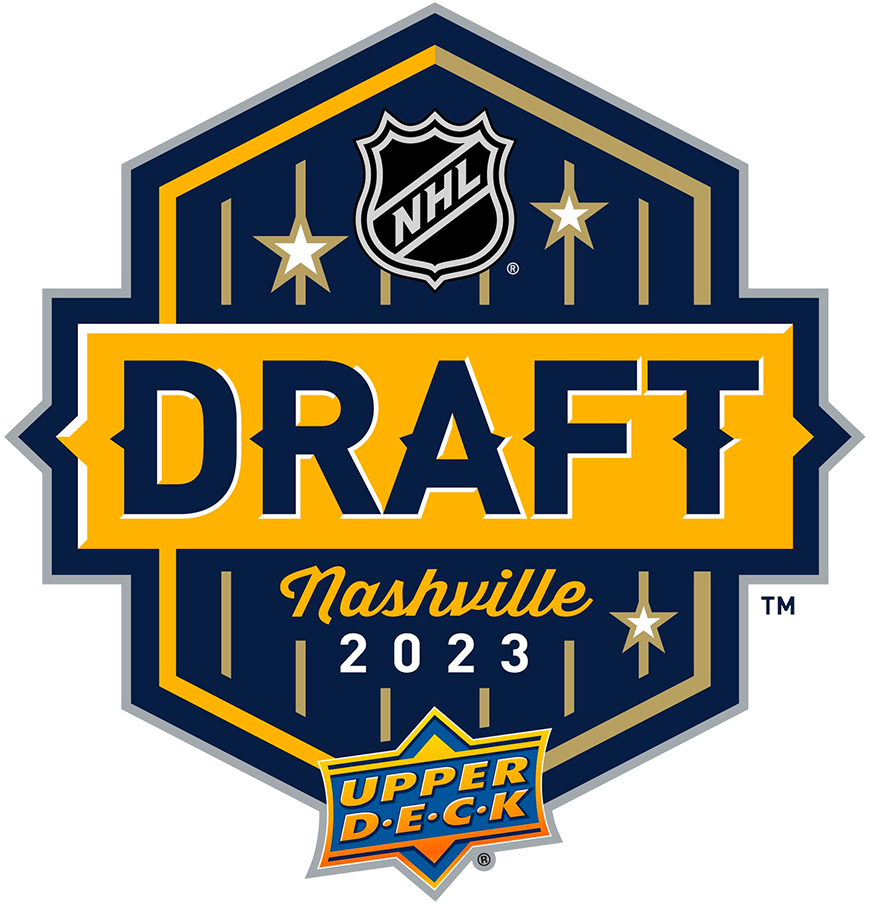 Askarov's NHL arrival would be like a gilded sign announcing the franchise's elevation from the early playoff exit purgatory of the last decade. It's the kind of jump-start the franchise needs to reach a new level of success.
What If Lundell and Askarov Are Gone?
After Byfield and Lundell, it's harder to project the available centers. Cole Perfetti and Marco Rossi played center in junior, but their size makes it a real patience game to see if they can do it in the NHL. Ideally, a franchise center, would be at least 6-feet tall and project to fill out somewhere between 180 and 200 pounds by the time they are 20 to 22 years old. This is commonly referred to by some scouts as: "NHL size."
In looking for a center of the future, the Wild should also be looking for a player who has already shown some ability to be a two-way player. Connor Zary might not be a bad pick in that regard, but he's certainly a reach. Though he is a highly skilled center and has NHL size, Zary is ranked outside the top 10 and even outside the top 15 in some circles. The Wild might have to gamble on a player who could possibly play center, knowing that, at worst, they might end up with a skilled winger.
Related: THW 2020 Mock NHL Draft: We Pick the Top-15
Beyond that, they could trade their pick. If the Wild consider a player like Zary to be their center of the future, but expect him to be around a little later than 9th overall, they could trade down and get additional value for their first-round pick.
Trading the pick for a current NHL player or prospect is not an ideal avenue in this draft. The only way that kind of trade would make any sense is if the player they acquired was able to address the Wild's needs at center or goaltender. These are not the types players that NHL teams have "extras" of that they are willing to part with. The quality of talent available in this draft is such that trading back and picking a different center, or taking one of the high quality wings likely to still be available with the 9th pick, simply yields better results than simply trading for an existing NHL player.
Beyond the First Round?
The plan after the 1st round is simply to add quality to their prospect pool, like every team. The Wild currently hold the 39th, 100th, 131st, 162nd and 193rd picks in the draft. The top 50 picks of this draft are considered to be very high quality. The 39th overall pick should yield a future NHL player. With their remaining four picks the Wild will have to depend on their scouting department to find quality future players. If they can add additional draft picks via trade it would help their chances of success, especially if they can get more picks in the first three rounds.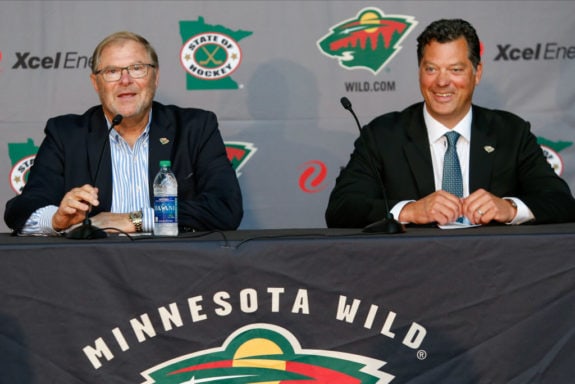 Few teams enter the draft with a clearer picture. The Wild have clear needs at center and goaltender. Of the players projected to be picked in the 4-15 range of this draft, there are players who fit these needs. Some swear by drafting the "best player available," while others believe teams should draft for need. The way things appear to be headed, the Wild will be in a position to make both schools of thought happy.
---
---