Start Strong
The second half of the season is here and the Minnesota Wild need to do everything they can to capitalize on these next three months.
The past week or so has gone well for the Wild, who are on a three-game win streak and sit in twelfth place in the West, with 52 points. Now this might not seem all that impressive, but the race in the western conference is tight and Minnesota is only five points behind eighth-place Calgary. The playoffs may still be achievable for this team if they consider the following four points:
1. Get Gritty
The Minnesota Wild definitely have not been the grittiest team this year and they have struggled to be physical at times. With no true enforcer, this team has gotten pushed around. In my opinion, if this team wants to truly compete this year or the next, it needs to find a big tough guy that's not going to let the smaller players get pushed around.
The Wild plays far better when these guys throw their weight around, but I don't blame some of them for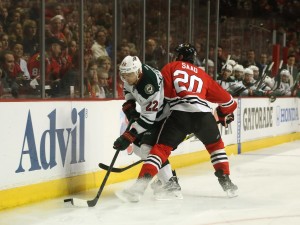 being afraid to do so. They know if they get into something, no one is going to come bail them out. I'm not saying we need some ultimate fighter out there to beat up the opposing players; I just think every team needs a bit of toughness. It lets the quick, offensive players do their thing without worrying about defending themselves.
Ryan Carter and Stu Bickel (when he's around) manage to take care of this somewhat, but not to the level the Wild need. If they add a little grit, I think they could benefit greatly. It doesn't even have to be throwing punches. Big checks and physical play will get the job done, as well.
2. Goaltending
It seems like the Minnesota Wild might finally have its goaltending issue solved (at least for this year because next year it'll be a whole new set of problems). I don't know what's going on with Darcy Kuemper or Niklas Backstrom, but Devan Dubnyk is single-handedly winning games for the Wild.
Minnesota needs to stay strong in front of Dubnyk and give him as much support as possible. Good goaltending is essential if this team wants to continue to win. Dubnyk might just be the key to the Wild's success if he can keep shutting down the opposition like he has been lately, but the rest of the team needs make sure to give him some support. The boys can't just depend on having a stellar goalie every night, although that does make winning a lot easier.
3. Zach Parise
Zach Parise has been amazing lately. I can't imagine the personal struggle he's been dealing with, but he still manages to come out on the ice every night and give 110 percent. The Minnesota native has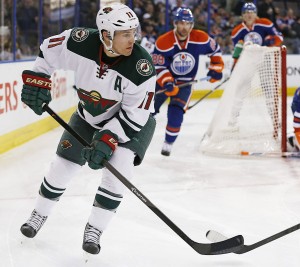 scored seven goals in the past seven games. On top of scoring points, Parise has just been an all-around terrific player and leader for this team.
As much as it pains me to say this, Parise deserves captaincy of this team. He's stepped it up when the Wild needed a leader most and he's had an incredible impact. This guy plays his butt off every night. If Parise can continue this play, who knows what could happen. He obviously is a leader for the rest of the team and I would imagine he could encourage the rest of the boys to play with the same heart he does.
Even if Minnesota doesn't make it to the playoffs this year, we have Parise for many years to come and I believe his presence can truly help transform this team in the long run.
4. The Big Picture
As I said briefly above, even if the Wild don't make the playoffs this year, they still have huge potential. It may not seem like it at times, but this team is incredibly talented. These guys have the talent to become a top team, they just have to learn to put it all together.
As the season comes to a close over the next few months, the team, organization and fan base needs to keep in mind that it's just one season. I know, we probably say this every year, but Minnesota has a bright future. There's so much young talent and this team has a lot of time to figure it out. Most of the young guys like Brodin, Coyle, Niederreiter, etc, are locked into long-term contracts. We have the puzzle pieces; it's now just a matter of fitting them together in the right way.
This may end up being a lost season, but that doesn't mean it was all for nothing. And hey, it may not be lost. The Wild have won three in a row and might just be able to pull off something amazing.
What do you think the Wild need to focus on in February?