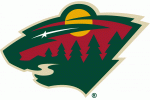 With the rise of prospects such as Mikael Granlund, Jonas Brodin, Johan Larsson, Charlie Coyle, and Jason Zucker, the Minnesota Wild's future seems to be as bright as ever. All of the aforementioned prospects displayed their skill sets at this year's World Junior Hockey Championships and illustrated the fact that the Wild are stockpiled with tremendous talent.
While the forwards and defensemen that the Wild drafted displayed their skill sets at the WJHC, the play of the Wild's prospect goaltenders has largely flown under the radar. Even though Niklas Backstrom and Josh Harding are doing all that they can to keep the Wild's playoff hopes alive this season, Minnesota's prospect netminders have shown that they have what it takes to play between the pipes at an NHL level.
Here's a look at Minnesota's tri-fecta:
1.) Johan Gustafsson (6th Round, 159th Overall Pick at 2010 NHL Entry Draft) – While Johan Gustafsson had a mediocre start to the WJHC, he finished off the tournament in strong fashion and was one of the main reasons that Team Sweden defeated Team Russia 1-0 in the gold medal game. The Swedish netminder was equally impressive in the championship qualifying game win against Team Finland and has not lost a step since then.
Currently, Gustafsson is playing in the Elitserien league in Sweden and has posted solid numbers in 24 games as he has played to the tune of a 1.86 GAA and a .926 Save Percentage. Aside from his play in the WJHC and in Elitserien, Gustafsson was also chosen to represent Team Sweden at the 2011 Karjala Cup. Since Gustafsson has shown his ability to compete in pressure packed situations, it can be properly speculated that the 6'2″, 203 lb. native of Koping, Sweden will figure into the Minnesota Wild's future.
Hockey's future gave Gustafsson a 6.5 rating for a goalie, which means that he is viewed as a player that borders between a backup and a No. 1 journeyman goalie. While it is still early to determine what kind of a role Gustafsson will have in the NHL, the netminder has to keep up his strong play in Sweden if he wants to crack an NHL roster any time soon. The Wild are currently overstocked in terms of talent in goal (Backstrom, Harding, Hackett), but one trade or season ending injury to any of the aforementioned players could tremendously help raise Gustafsson's stock.
With Niklas Backstrom getting older, his ability to stay healthy will be a great determining factor for his continued stay in Minnesota. Matt Hackett has already shown that he could one day handle the workload of a No. 1 starting goalie and Josh Harding's availability will be a hot topic during this year's NHL trade deadline, which leaves Gustafsson in an interesting situation. It is just a matter of time before Gustafsson is NHL-ready, but he still needs another season in the Elitserien league before he is considered for an AHL or NHL roster.

2.) Matt Hackett (3rd Round, 77th Overall Pick at 2009 NHL Entry Draft) – Matt Hackett made his NHL debut in 2011 and delivered two great performances as he beat the San Jose Sharks and Los Angeles Kings in December of 2011. In limited time with the Wild, Hackett managed to compile a 2-0-0 record with a 0.85 GAA and a .977 Save Percentage. While those numbers could have warranted an extended stay with the big league club, Hackett's sample size was simply too small to project any long term success and he was sent to the Houston Aeros of the AHL.
Hackett is a solid goalie who has performed admirably in his last two seasons in the AHL and is making a case to crack the Wild's roster sooner rather than later. While Hackett's performance during the AHL All-Star classic was anything but impressive, the goalie could have an impact on the Minnesota Wild if anything happens to Niklas Backstrom or Josh Harding. In 29 games played at the AHL level this season, Hackett has compiled a 15-9-4 record to go along with a 2.42 GAA and a .918 Save Percentage.
While Hackett could use the time and play in the AHL to work out some kinks, he has shown that he can perform when counted on. After all, Hackett was thrust into his first NHL action after Josh Harding was injured against the San Jose Sharks in the first minute of play and promptly shut down the Sharks (0 goals allowed) en route to a 2-1 Minnesota Wild victory.
This much is certain, Matt Hackett holds the best chance out of the three Wild prospect goalies of making an NHL roster within the next year or two. Hackett has held his own in limited NHL duty, but it is yet to be seen if he is ready to handle the full time starting responsibilities of a number 1 goalie.
3.) Darcy Kuemper (6th Round, 161st Overall Pick at 2009 NHL Entry Draft) – Dennis Endras' loan to HIFK of the SM-liiga opened up a door for Darcy Kuemper. In 15 games played for the Houston Aeros of the AHL, Kuemper has a 5-4-4 record with a .927 Save Percentage and a 2.21 GAA. Kuemper's promotion to the AHL was not overdue, but it was obvious that the 6'3″ native of Saskatoon, Saskatchewan had little left to learn and improve upon at the ECHL level.
In November of 2011, Kuemper was named player of the week for his outstanding contributions to the Ontario Reign and finished his time with the Reign on a high note as he posted a 7-1-0 record with a .941 Save Percentage and a 1.74 GAA. Kuemper earned his promotion to the AHL after stellar play in the ECHL, but the Canadian netminder has excelled at every level of play that he has been thrust into thus far. Kuemper played admirably at the WHL level with the Red Deer Rebels where he posted a 94-60-17 record with 19 shutouts, a 2.48 GAA and a .914 Save Percentage.
It wasn't too long ago that Kuemper was named the WHL player and goalie of the year and it won't be too long before Kuemper is competing for an NHL starting gig. Even though he is still developing, Kuemper will be given every chance to succeed in an organization that seems to have a knack for choosing promising goalies.
Verdict…
The Minnesota Wild hold some of the most promising goaltending talent in the NHL and in general have one of the deepest prospect pools in hockey. There is no doubt that teams will be inquiring about the availability of some of Minnesota's prospects at this year's NHL trade deadline as well as in the off-season. With Niklas Backstrom getting older, it seems that some of Minnesota's prospects, namely Matt Hackett, are getting closer and closer to cracking an NHL roster and staying with the big league club on a permanent basis.
Johan Gustafsson and Darcy Kuemper will ultimately have to determine their own future through continued work ethic and dedication, but the Minnesota Wild will undoubtedly give both of the aforementioned goalies every chance to succeed and become NHL players. Since Dennis Endras was loaned out to HIFK of the SM-liiga, it is yet to be seen what the Wild will do with the aging netminder. For now, it is all but certain that Matt Hackett will be the heir apparent to the Minnesota Wild goaltending throne and that Johan Gustafsson and Darcy Kuemper will at some point challenge Hackett for increased playing time in the NHL.