Zach Parise is one of the core veterans of the Minnesota Wild. When the Wild brought Parise and Ryan Suter to the state of hockey in 2012, they hoped their fortunes would change with Parise bringing leadership and some much-needed goal scoring ability.
So far, Parise has done that. He posted 18 goals and 38 points in his first year with the Wild during the NHL-shortened 48-game season. He followed that up with 29 goals in 2013-14 and 33 goals in 2014-15. However, despite Parise's strong numbers, his health has been a concern.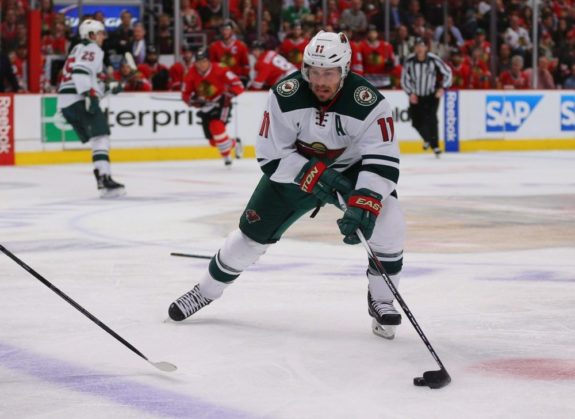 He has yet to play 75+ games in a regular season for the Wild. Parise played just 69 games in 2016-17, scoring 19 goals and totaling just 42 points with a minus-3 rating. He spent the majority of his time playing on a line with Erik Haula and Jason Pominville on the third line, with occasional top-six minutes.
Potential for More
Parise may be 33 years old, but he has continued to show that he can produce. He's managed to put together solid campaigns in a Wild sweater, despite battling injuries, which shows how tenacious and determined he is. Parise has put together three strong postseason campaigns since joining the Wild and has shown how valuable he can be to the team.
Injuries have plagued much of Parise's tenure with the Wild, but he hopes to bounce back this season. As he told Dan Myer of Wild.nhl.com, "For me, last year stunk… I didn't play that well. I've been working on my game, hoping to put myself in a spot to not let that happen again."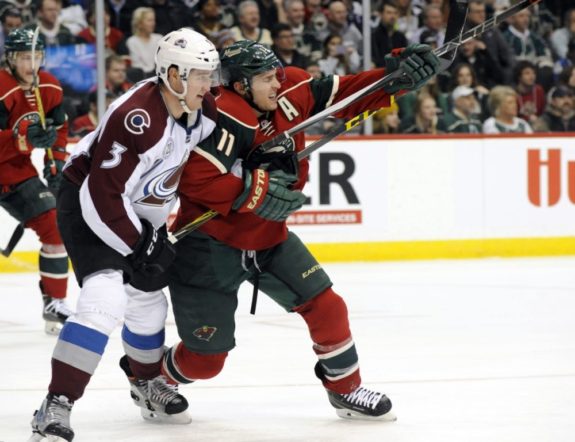 The Wild are paying Parise $9 million per year to not only be a leader but also provide offensive scoring. The fact that he's 33 means nothing when you are getting paid that much. Parise still possesses the skill and tenacity to be an effective scorer.
Parise Must Be Consistent
One of the biggest things that can lead to a rebound season is consistency. If he is consistent in his game as well with his health he will produce. Throughout Parise's career, when he plays a minimum of 74 games or more, he has scored at least 30 goals, excluding his rookie season. He also needs to be consistent with his shot. Whenever Parise has registered 200 plus shots on goal in a season, he's produced at least 25 goals, including four 30+ goal seasons and a 45 goal season.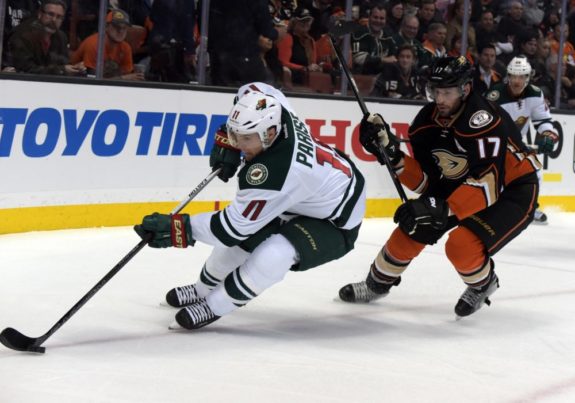 Another stat that stands out is his offensive zone starts percentage. Last season, Parise's offensive zone starts were a career-low 59.3%. In his first four seasons with the Wild, his offensive zone starts percentage was at least 67% and his offensive numbers showed how beneficial it was for him and his teammates to start in the o-zone.
The Wild have a group of young stars on the team and more young studs such as Joel Eriksson Ek and Luke Kunin coming into the fold. However, Parise is still a key contributor and plays a big role for the team. He is one of the Wild's better two-way players. He has proven to be extremely valuable to the Wild on both the power play and the penalty kill. If he can stay healthy and be consistent, I expect a bounce-back year for him.
It helps that Parise has spent the last five years developing chemistry with guys such as Mikael Granlund, Nino Niederreiter, Charlie Coyle, and Mikko Koivu. He continues to show that he can play with just about anyone. He has produced offensively while playing with any of the prior mentioned players. Combine his chemistry with teammates and a healthy season, there is little doubt in my mind that Parise can produce a 30-plus goal, 70-point season in 2017-18.
I am 25 years old and have been happily married for over three years. I have been writing sports blogs for the past five years and I love it!
I also enjoy hunting, fishing, playing hockey and riding dirt bike in the summer.