---
---
My 2015 NHL Mock Draft: By The Numbers
6-of-6 — perfection off the start.
8-of-11 — correct matches to open the first round.
11-of-11 — correct prospects to that point.
22-of-30 — correct prospects in the first round.
9-of-91 — correct matches through three rounds.
70-of-91 — correct prospects through three rounds.
75-of-100 — prospects from my top-100 rankings through three rounds.
79-of-100 — prospects from my top 100 in the top 100 picks.
---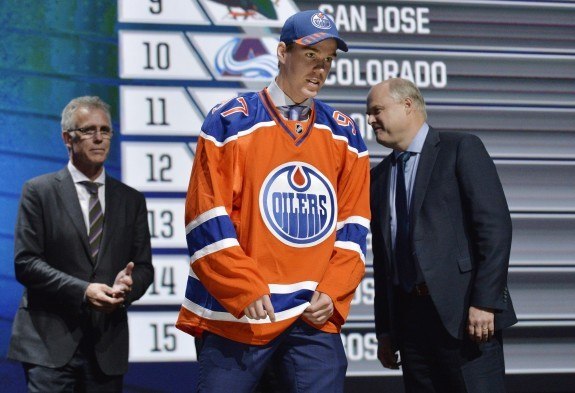 The best, or sometimes worst, part of making a mock draft is looking back on it — facing the music following the actual draft.
Through 11 picks of the first round, I was pretty proud of my efforts, having already eclipsed my previous record of matching players to teams with eight perfect picks. I was 11-for-11 in terms of prospects getting selected and nailed the top six in order — Connor McDavid (Edmonton), Jack Eichel (Buffalo), Dylan Strome (Arizona), Mitch Marner (Toronto), Noah Hanifin (Carolina) and Pavel Zacha (New Jersey) — plus Timo Meier (San Jose, 8th) and Lawson Crouse (Florida, 11th). That topped the six matches I had in 2014, five in 2013 and only one in 2012, which was my inaugural mock.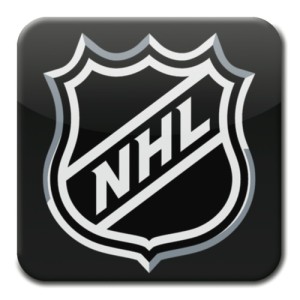 I knew this year's mock was likely going to go sideways at the 12th pick, as I had a hunch that the Dallas Stars would defy the consensus rankings. I was right, but I had them taking Oliver Kylington rather than Denis Gurianov. Either way, it was a reach, but Kylington surprisingly plummeted all the way to 60th overall (Calgary), so that was my biggest blemish. I did have Gurianov as the first Russian forward in my mock, ahead of Evgeny Svechnikov, who most favoured, so that was a plus.
Nobody predicted Don Sweeney's bizarre wheeling and dealing that resulted in three straight picks for the Boston Bruins from 13th to 15th. And Sweeney really shook up the draft by taking Jake DeBrusk (14th) and Zach Senyshyn (15th) sooner than any mocks I've seen.
I took a lot of flack for making Mathew Barzal a faller — I had him at 13th to Los Angeles — but he dropped even further to 16th (New York Islanders). Sure, he could be a huge steal in that spot and perhaps New Jersey was considering him at sixth if the Devils didn't take Zacha, but my spidey senses picked up on Barzal's potential to slip down the draft board.
The rest of the first round wasn't very flattering for my mock and I finished only 22-of-30 — my worst showing to date after steadily improving from 25 to 26 to 27 over the previous three years. So that part was disappointing and put a bit of a damper on my early success.
The following is a list of my first-round misses and where they wound up going:
1) Oliver Kylington, 12th to Dallas; 60th to Calgary
2) Jansen Harkins, 18th to Ottawa; 47th to Winnipeg
3) Jeremy Bracco, 21st to Buffalo; 61st to Toronto
4) Paul Bittner, 23rd to Vancouver; 38th to Columbus
5) Brandon Carlo, 24th to Toronto; 37th to Boston
6) Jeremy Roy, 26th to Montreal; 31st to San Jose
7) Daniel Sprong, 27th to Anaheim; 46th to Pittsburgh
8) Vince Dunn, 30th to Arizona; 56th to St. Louis
This is a list of players who actually went in the first round and where I had them going:
1) Zach Senyshyn, 15th to Boston; 42nd to Ottawa
2) Thomas Chabot, 18th to Ottawa; 32nd to Arizona
3) Brock Boeser, 23rd to Vancouver; 31st to Buffalo
4) Jack Roslovic, 25th to Winnipeg; 36th to New Jersey
5) Noah Juulsen, 26th to Montreal; 39th to San Jose
6) Jacob Larsson, 27th to Anaheim; 34th to Columbus
7) Anthony Beauvillier, 28th to N.Y. Islanders; 46th to Pittsburgh
8) Gabriel Carlsson, 29th to Columbus; 38th to Columbus
As you can see, I had the right team for Carlsson, just the wrong pick number.
In the second and third rounds, I was hit-and-miss throughout, with my only bang-on selection being Graham Knott to Chicago at 54th, bringing that total to nine overall. I nearly got another one right for the Blackhawks to close it out at 91st, but I decided to go with goaltender Adin Hill over Chicago's actual pick of defenceman Dennis Gilbert, who I had debated on but ultimately ranked 92nd.
I finished 70-of-91, meaning I missed on 21. Five of those 21 were narrow misses — and still in my top 100 rankings — meaning only 16 prospects picked through three rounds weren't on my list at all. If you extend that to the top 100 actual picks, I again had 21 omissions.
They were as follows: second-rounders A.J. Greer (Colorado, 39th), Brendan Guhle (Buffalo, 51st), Jérémy Lauzon (Boston, 52nd) and Kevin Stenlund (Columbus, 58th); plus third-rounders Kyle Capobianco (Arizona, 63rd), Andrew Nielsen (Toronto, 65th), Martins Dzierkals (Toronto, 68th), Jean-Christophe Beaudin (Colorado, 71st), Vili Saarijarvi (Detroit, 73rd), Samuel Montembeault (Florida, 77th), Sergei Zborovskiy (N.Y. Rangers, 79th), Brent Gates (Anaheim, 80th), Brendan Warren (Arizona, 81st), Mike Robinson (San Jose, 86th), Lukas Vejdemo (Montreal, 87th) and Thomas Schemitsch (Florida, 88th); and fourth-rounders William Borgen (Buffalo, 92nd), Jesper Lindgren (Toronto, 95th), Colton White (New Jersey, 97th), Samuel Dove-McFalls (Philadelphia, 98th) and Anthony Richard (Nashville, 100th).
Of that group, my only real regret is leaving out Lauzon, a guy I had in mind as a sleeper and probably would have ranked in my top 105. The Greer pick came out of left field for me and I haven't yet warmed up to it — at least not as a top 40 — but I'm quite intrigued by the selections of Dzierkals, Saarijarvi, Vejdemo and Lindgren. I look forward to tracking the development of that foursome, with the first two possibly coming to North America next season after getting picked in the CHL Import Draft on Tuesday — Saarijarvi went ninth overall to the OHL's Flint Firebirds and Dzierkals went 22nd to the QMJHL's Rouyn-Noranda Huskies.
On the other hand, these are the 21 players I included in my mock that didn't end up going within the top 100:
1) Ryan Pilon, 33rd to Edmonton; 147th to N.Y. Islanders
2) Denis Malgin, 41st to New Jersey; 102nd to Florida
3) Nikita Korostelev, 44th to Tampa Bay; 185th to Toronto
4) Parker Wotherspoon, 52nd to Calgary; 112th to N.Y. Islanders
5) Caleb Jones, 55th to Nashville; 117th to Edmonton
6) Jesse Gabrielle, 61st to Philadelphia; 105th to Boston
7) Sebastian Aho (Sweden), 68th to Columbus; undrafted
8) Dmytro Timashov, 69th to Columbus; 125th to Toronto
9) Filip Ahl, 74th to Los Angeles; 109th to Ottawa
10) Ethan Bear, 75th to Boston; 124th to Edmonton
11) Chaz Reddekopp, 79th to Edmonton; 187th to Los Angeles
12) Stephen Desrocher, 80th to Anaheim; 155th to Toronto
13) Tyler Soy, 81st to Arizona; undrafted
14) Andrew Mangiapane, 82nd to N.Y. Islanders; 166th to Calgary
15) David Kase, 84th to Anaheim; 128th to Philadelphia
16) Glenn Gawdin, 85th to Nashville; 116th to St. Louis
17) Vladimir Tkachev, 86th to Edmonton; undrafted
18) Gustav Bouramman, 97th overall; 201st to Minnesota
19) Nathan Noel, 98th overall; undrafted
20) Brad Morrison, 99th overall; 113th to N.Y. Rangers
21) Conor Garland, 100th overall; 123rd to Arizona
It's stunning, really, how far some of those guys fell, including the four prospects from my top 100 that went undrafted through 211 selections. Aho and Tkachev were undersized Europeans who were previously passed over in 2014, but I figured their chances of getting picked this time around were pretty good. Soy and Noel were even better bets to be selected, so it was strange not to hear their names called. It wouldn't be surprising to see either or both of them sign somewhere as free agents before the end of summer, with Soy attending Edmonton's rookie camp and Noel doing the same with Anaheim.
Oddly, Nashville picked a centre by the name of Tyler Moy, which I assumed was a typo at the time, but such a player does exist and was taken over Soy.
Worth noting, I was on the right track on a few other fronts too. I assumed Pittsburgh would take a high-risk, high-reward winger with its first pick and the Penguins did just that by scooping up Sprong (I had Beauvillier).
Don't ask why, but I felt Mitchell Stephens and Matthew Spencer would end up getting picked by the same team and I even got the state right, but it was Tampa Bay taking both rather than Florida.
Ditto for Swedish defencemen Kylington and Rasmus Andersson, who I had going to Dallas. Both went to Calgary, but in reverse order with Andersson getting picked seven spots ahead of Kylington (53rd to 60th).
Along those same lines, I had Korostelev and Travis Dermott to Tampa Bay — at 44th and 64th, respectively — but Toronto selected Dermott at 34th and then Korostelev way down in the seventh round.
All in all, it was another enjoyable experience and now it's time to turn the page to the 2016 draft and get up to speed on those prospects, including Auston Matthews, the highly touted American forward who might play pro in Switzerland this coming season and is the consensus top pick as of today.
Larry Fisher is a sports reporter for The Daily Courier in Kelowna, British Columbia, Canada. Follow him on Twitter: @LarryFisher_KDC.