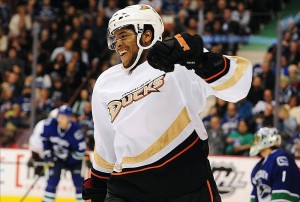 With one trade already in the books for Montreal Canadiens general manager Marc Bergevin, the Habs might very well be done this year's trade deadline.
However, even though the Canadiens have addressed their need to get more robust for the playoffs by acquiring Devante Smith-Pelly from the Anaheim Ducks, they arguably haven't boosted their scoring, nor have they gotten another defenseman, which could also be on their wish list.
Having already given up a high price to pay in Jiri Sekac for Smith-Pelly, here are five other bargaining chips the Habs could use between now and Monday, March 2, assuming they are still busy on the trade market:
5. Montreal Canadiens Draft Picks
The Habs don't have all their 2015 draft picks remaining, but they do have one in each round.
Their fifth-round pick, which was part of the Mike Weaver deal last year, is going to the Florida Panthers, while they are receiving one from the Colorado Avalanche for the Pierre-Alexandre Parenteau-Daniel Briere trade from this summer.
Technically, they could still get the Anaheim Ducks' fifth-round pick if Louis Leblanc plays 15 games for them this season. Of course, the Ducks have just 19 games left, and he's played (checks stats) uh… zero games. So, yeah, the Habs have a single pick each round.
It may not sound like that much of a loss, but truth be told Brendan Gallagher was a fifth-round pick once upon a time (2010). He has over 100 points in the NHL. So was Dallas Stars center Jamie Benn (2007). He has (checks stats) a lot more. As a result, consider draft picks relatively valuable currency.
While Montreal would not likely give up its first-round pick in what is considered to be a particularly deep draft class, never say never. Of course, this is Bergevin we're talking about, who managed to acquire superstar Thomas Vanek last year without giving up a roster player or a first-rounder. Maybe he can work some magic again.
4. Zachary Fucale
World Junior Championship-winning goaltenders don't exactly grow on trees. Of course, with Montreal having three in its organization right now (Dustin Tokarski, Carey Price, and Zachary Fucale, all for Canada, no less), the Habs may have a machine of some sort out back.
With Carey Price taking his game to not even the next level, but a few ones after that, and him being just 27, the Habs may find Fucale, whom they drafted as the first goalie in 2013 (second round), relatively expendable. Other teams may meanwhile find him quite attractive (from a skill standpoint, I imagine).
Another thing Carey Price is? An exception to what is becoming a pretty good rule: Never draft the first goalie in an NHL draft. You'll be wasting a high pick, with other goalies, who will eventually become even better, to be had later on.
Price was taken fifth overall in 2005 and has obviously panned out based on his performance this season and last. Fucale may yet still. However, when five of the last six Vezina Trophy winners either went undrafted or were taken in the fifth round or later, it makes one think:
Maybe Fucale can go the way of Al Montoya, Brent Krahn, Marek Schwarz, Pascal Leclaire, Jason Bacashihua, Adam Munro, Riku Helenius, Leland Irving, Chet Pickard, and other goalies taken in the first round last decade that never amounted to anything. Or he could become the next Rick DiPietro and amount to a punchline.
It's all possible, including Fucale being traded next week.
https://www.youtube.com/watch?v=J1HiRSXUHPY
3. Lars Eller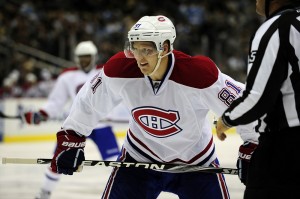 Forward Lars Eller's struggles this season have been well-documented. He has just nine goals and 17 points (plus/minus -7) in 56 games. This after he scored five goals and 13 points in 17 games all of last playoffs. But, again, he scored five goals and 13 points in 17 games all of last playoffs!
Eller also has size (6'2", 209 lbs), pedigree (13th overall in 2007), youth (25), and immense potential. Sure, he lacks offensive creativity, but a change of scenery could do his game wonders. At least, that might be what another team might think were they going to be negotiating with Bergevin in the lead-up to the deadline.
His stock isn't particularly high, hence him taking the third spot on this list. However, he could be a steal for the right team and major trade bait for Bergevin.
2. Jarred Tinordi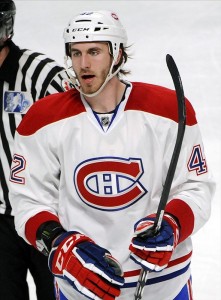 Whereas Lars Eller has size and offensive potential, Jarred Tinordi is just the opposite. He has elephantine size. And, yeah, I guess, defensive potential. Supposedly, anyway, looking at his last game against the Columbus Blue Jackets, after which he got sent down to the American Hockey League. But, ooh, look, 6'6"!
There's little denying Tinordi's game isn't where it should be for a first-round pick in 2010. A little patience, though, could work wonders for Bergevin and company. Of course, this is the same Bergevin that traded Sekac after just 50 games, so "patience" might not be in his vocabulary. "Little" may be. He works for the Habs after all.
If the Habs truly feel that Tinordi isn't getting anywhere in his development, it may not be too long before he becomes totally unattractive trade bait to other teams. You can only distract people with the elephant in the room, especially those that can't remember to play defense, for so long.
1. Michael McCarron
Physically, few come any bigger up front than Michael McCarron (6'6", 225 lbs at 19, going on 20). And, according to at least one reporter, the Habs have already dangled him as trade bait in a potential deal for a shutdown defenseman.
Edmonton Journal reporter Jim Matheson wrote the following last Wednesday:
"The Canadiens covet Petry to play with Alexei Emelin on a second defence pair in the wide-open East, where there is no clear-cut Cup contender threat. They may not want to deal their two young defencemen, Nathan Beaulieu or Jared (sic) Tinordi, in any deal for Petry. They reportedly have offered their 2013 first-round pick, winger Michael McCarron (25th overall) to the Coyotes for the shutdown D Michalek."
A few things first: When you're going to claim the Habs "covet" a certain defenseman, who shall remain nameless but is the worst in terms of plus/minus on the Oilers (-25), you had best get the rest of your facts right.
Emelin is currently injured and had been for a week before Matheson's column was written. He also is technically a third-pairing defenseman, with Beaulieu having essentially leapfrogged over him on the team's depth chart. Finally, misspelling Tinordi's name is not exactly a way to gain credibility when reporting a rumor, which seems at this point to be completely unfounded.
That doesn't change the fact that McCarron could be a pretty attractive chip, not just because of his size, but also because of his production this year. In 25 games with the London Knights this year he had 41 points. He has 21 points in 22 games with the Oshawa Generals. This isn't to say that McCarron should be traded, especially not for Zbynek Michalek (good call not even attempting that first name), just that he could be.
Matheson did make one key point, that the East is wide open, and anyone can realistically come out of the conference this year. If the Habs really want to push themselves over the top, why wouldn't they trade McCarron for a critical piece up front right now?
If you consider the Habs legitimate contenders, and, as the Eastern Conference leaders, they kind of are, Montreal's window to win it all is probably five years from now… to be generous.
Tomas Plekanec will be an unrestricted free agent (and 33) at the end of next season. Price's contract runs out in 2018, and, if he wins the Vezina and/or the Hart Memorial Trophy this year, he can probably write his own check, which means upwards of $10 million per season in an uncertain salary-cap landscape with a weak Canadian dollar.
Add in P.K. Subban's $9 million cap hit, which he is admittedly deserving more and more, and that would in theory be $20 million for two players and not a lot of cash to go around for the remaining 21 on the roster.
That window? Probably more like three, four years maximum. This might be Montreal's chance. So, as the saying goes, go big or (potentially) go home.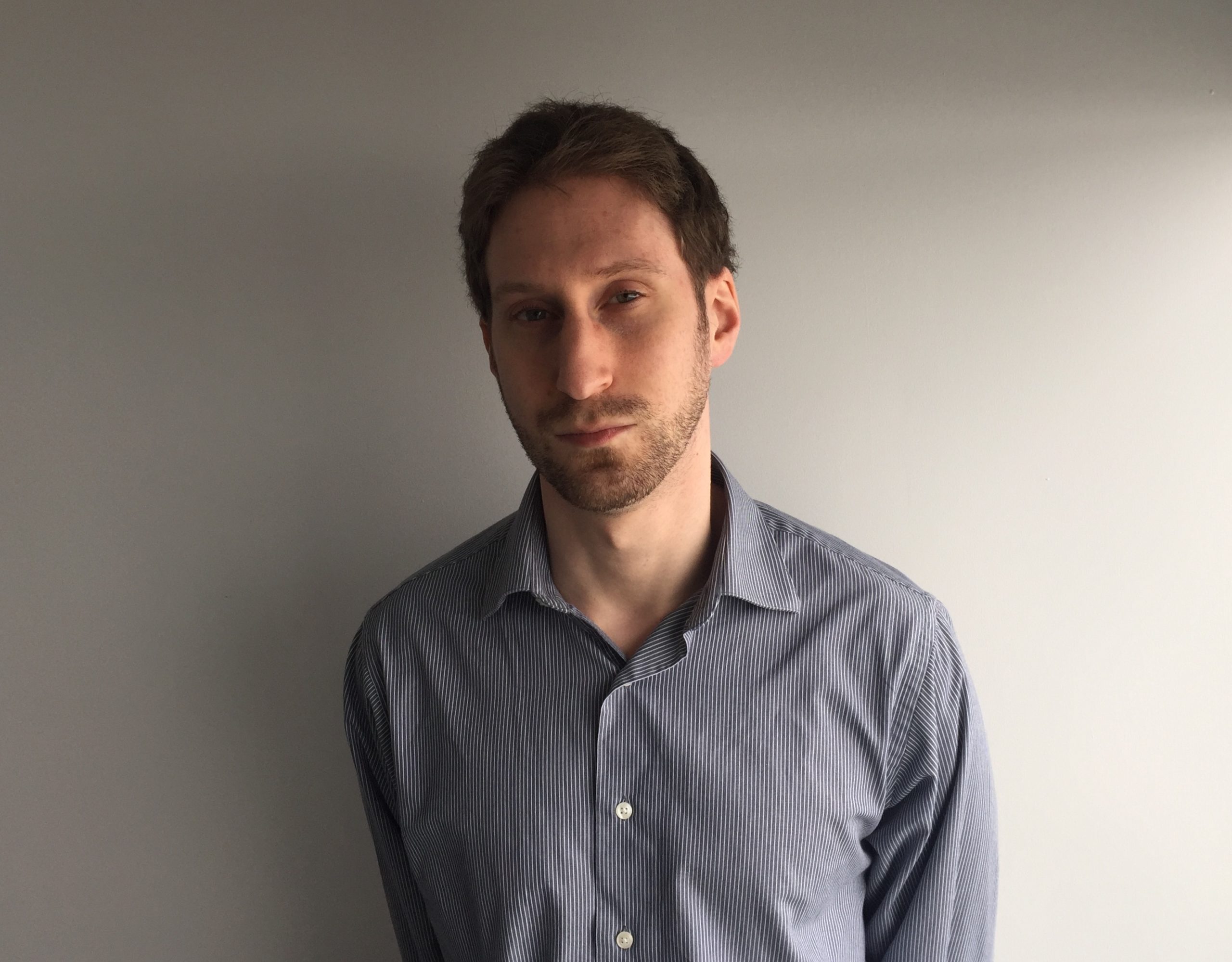 After 10 years of writing hockey, Ryan decided it was as good a time as any to actually join The Hockey Writers for the 2014-15 season. Having appeared as a guest on such programs as CBC Radio One's Daybreak, Ryan has also written for the Montreal Gazette and Bleacher Report and worked for the NHL itself and his hometown Montreal Canadiens. He currently writes about all things Habs for THW, with it being a career highlight for him to have covered the 2021 Stanley Cup Final as a credentialed member of the press.