It goes against pretty much all Montreal Canadiens defenseman P.K. Subban stands for, but he is quietly putting together a very solid season. So much so, that he is technically garnering some Norris Memorial Trophy buzz this year as one of the league's best defenseman.
Pushing the Right Button(s)
Admittedly far from the foremost authority on all things hockey, TSN.ca columnist Craig Button recently listed Subban as one of his finalists for the award at the season's three-quarter mark. Los Angeles King Drew Doughty and Chicago Blackhawk Duncan Keith were the other two.
While Button's opinion, all due respect to him, is little reason to hand Subban the trophy right here and now, it should at the very least prompt a cursory glance at the stats, which reveal that Subban is just a few points off the pace set by the league's top-scoring defenseman, Calgary Flame Mark Giordano.
Entering action on Thursday night, Giordano has 11 goals and 37 assists for 48 points in 61 games. Subban is ranked sixth with 11 goals and 33 assists for 44 points in 60 games. Arizona Coyotes defenseman Oliver Ekman-Larsson leads all defenseman with 17 goals (30 points).
Points for, Points Against
If nothing else, Ekman-Larsson being where he is on the leaderboard in terms of goals scored shows just how wide open the race for top spot among the league's blue-liners is this year. There just isn't a single dominant offensive force out there. It's also clearly not just about point totals as a result.
For the record, Ekman-Larsson has a plus/minus rating of -30. Giordano's teammate T.J. Brodie is the leader among defensemen with a +23 rating. Subban is currently ranked 40th with a +9. However, Giordano's +13 isn't all that much better, placing him in 21st spot.
Really, there are just three defensemen who stand out in terms of their offensive prowess and respective +/- ratings: Nashville Predator Shea Weber (14 goals, 42 points, +22), his teammate Roman Josi (11 goals, 44 assists, +20), and St. Louis Blue Kevin Shattenkirk (8 goals, 40 points, + 18).
However, even operating under the sound premise that Weber is a virtual lock for a nomination based on the above reasoning, it seems unlikely that another nomination would go to his teammate. It is also unlikely that Shattenkirk would receive a nomination after missing the last month due to an abdominal injury.
That leaves two open nominations, with even the top-scoring Giordano on thin ice as the Calgary Flames continue to battle for a playoff position. And Subban's stock has been rising since after the All-Star Game.
All-Star Subban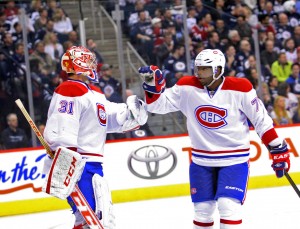 Since February 7, Subban has played 10 games, amassing 11 assists (no goals) and a +3 rating. All that is relatively impressive. However, what's most notable is the ice time he has logged, with a career-high 35:21 against the Toronto Maple Leafs on February 14. In fact, with mounting injuries to Sergei Gonchar and Alexei Emelin, he has played 30 or more minutes on four separate occasions in that span.
So, while Carey Price may have justifiably been the lone Montreal Canadiens all-star, with Subban posting mediocre numbers up to that point in the season by his standards, he has taken it all up a (few) notch(es). Combine that with his puck-possession skills, and he may very well be a legitimate contender for the Norris.
He is sixth in the league's new SAT Rel category with 337 (shot attempts for player – shot attempts for team when he is off the ice), with the only contenders ahead of him being Giordano (436) and Brodie (378). Subban is also third in SAT close with 101 (shot attempts for – shot attempts against when he's on the ice and the score is close). Boston Bruin Dougie Hamilton is first (114). Doughty is second (107).
Looking at the standings and all the stats, there are arguably only a handful of legitimate Norris candidates. The list consists of Pittsburgh Penguin Kris Letang, Weber, Giordano, Doughty, Keith, and Subban. Those are just six names for three spots up for grabs.
Subban and Company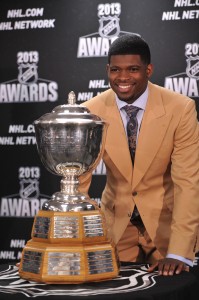 Of course, even if he were nominated, there's a very good chance Subban wouldn't win. If he doesn't win the stats battle by a landslide, he would arguably be considered too polarizing of a figure to earn enough votes among hockey writers, especially after he won in 2013. That doesn't mean he wouldn't deserve it, though.
Credit should go to Button for recognizing Subban's talents, even if only with 20-odd games to go in the season. Of course, in the same piece Button did snub Max Pacioretty for the Frank Selke Trophy to the league's best defensive forward, despite him co-leading (Tampa Bay Lightning forward Nikita Kucherov) in plus/minus with a +32 rating.
That's the real story here. Of the eight main statistical categories on the NHL website, Montreal Canadiens are currently at the top of three of them. Price leads in save percentage (.935) and goals-against average (1.91), putting him in position for not only a Vezina Trophy nomination, but one for the Hart Memorial Trophy as well as the potential league MVP. That means it's not entirely inconceivable that the Habs end up with four major award winners this season.
As unlikely as that would be, for the stars to align in such a way for that to take place, Subban's is clearly shooting higher by the day. Make a wish, if not for the four awards, then for a long, successful postseason. That at least is looking more and more possible.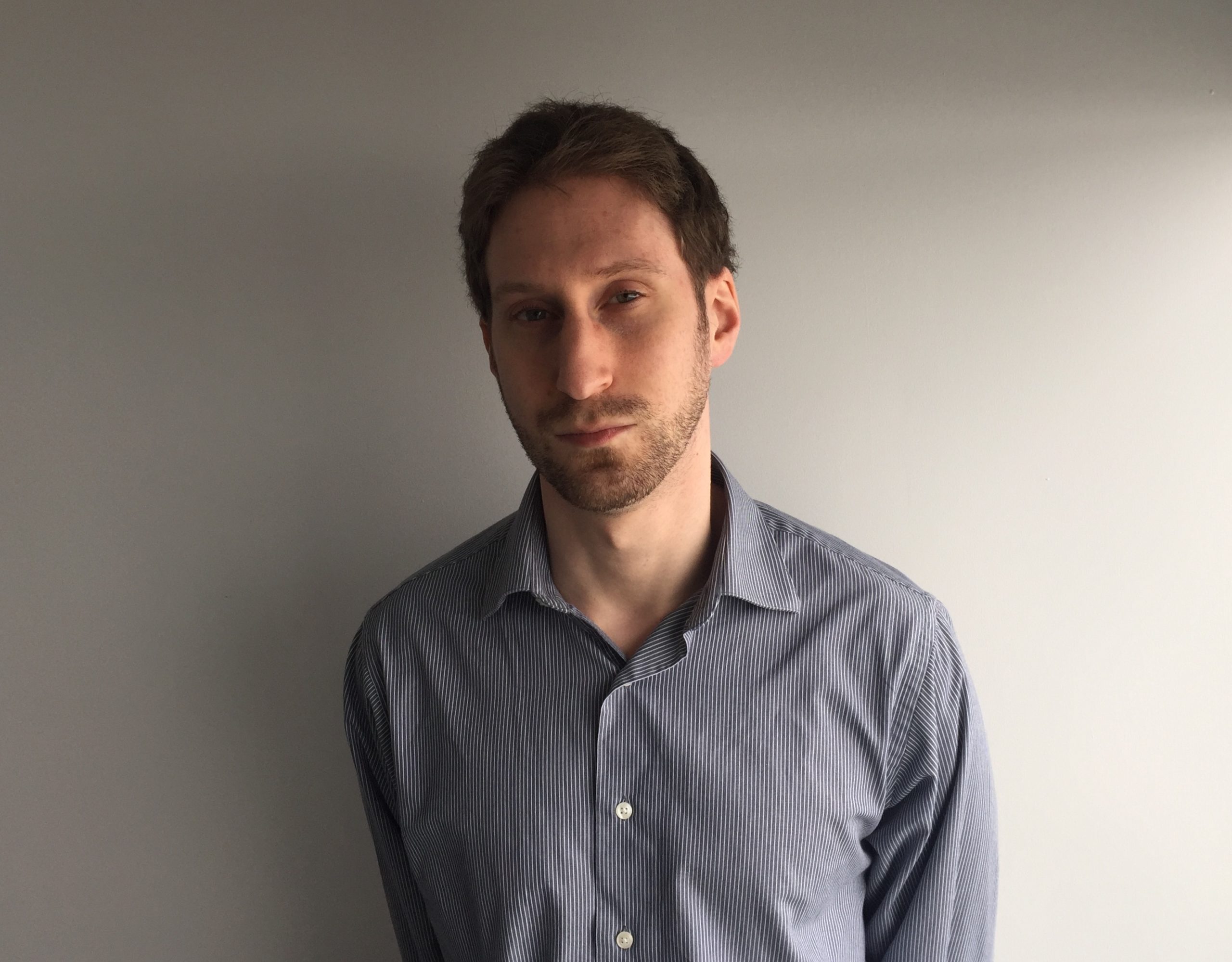 After 10 years of writing hockey, Ryan decided it was as good a time as any to actually join The Hockey Writers for the 2014-15 season. Having appeared as a guest on such programs as CBC Radio One's Daybreak, Ryan has also written for the Montreal Gazette and Bleacher Report and worked for the NHL itself and his hometown Montreal Canadiens. He currently writes about all things Habs for THW, with it being a career highlight for him to have covered the 2021 Stanley Cup Final as a credentialed member of the press.