It's incredible how the Montreal Canadiens are still sitting atop the Atlantic Division. If it wasn't for their red-hot start of 13-1-1 and the lack of overall talent in the division, then the Habs would be fighting for their playoff lives. Fortunately for them, they still hold a six-point lead over the Ottawa Senators, though the Sens do have five games in hand, so they do have a cushion.
Now, the Canadiens welcome a five-day bye week as they begin to recoup for a playoff run. Since 2017 began, the Canadiens have been a shell of what they were in 2016. Of course, injuries have played a part in the poor play but that isn't the only problem. All three components of the Canadiens, from the players to the coaching staff and management team, need to look themselves in the mirror and assess their performance.
There are two ways the 2016-17 season can finish — either the Canadiens right the ship and end up in the playoffs or the collapse continues and they miss the post-season for the second year. So what do the Habs need to do to avoid the latter? Let's take a look.
Players
There's plenty of blame to go around and some of it does fall on the players. I understand they don't control who's on the team and who's on the ice, and we'll get to that, but they are at fault in some capacity. Arguably, there are two forwards that bring it ever single night; Max Pacioretty and Alexander Radulov. Other than that, it's a crapshoot as to who's going to show up. On a Stanley Cup contending team, that doesn't fly.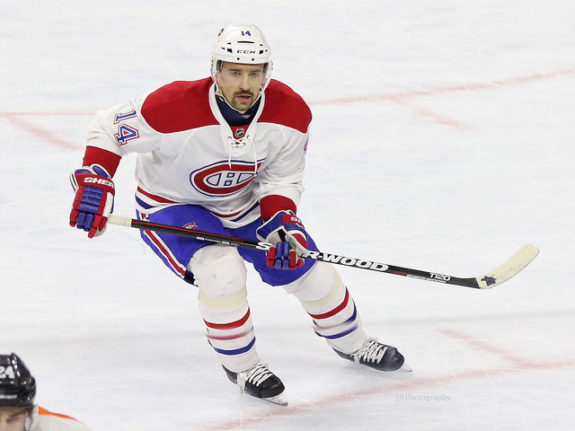 Regardless of who is on the game-night roster, it doesn't mean that players can't bring their 100% effort night in and night out. For example, $6 million dollar man Tomas Plekanec has been virtually non-existent. Even before his injury, Brendan Gallagher was a non-factor and the Canadiens can't afford to lose what he brings to the lineup. These core players just haven't been up to the task so far this season and that is unacceptable.
What seems to be the biggest mystery involving the players is the issues in the crease. I never thought we would be having a discussion of poor goaltending while Carey Price was a Canadien but here we are. Price has simply been an average goaltender for most of the season and whether it's a mental or fatigue issue, the Habs won't go far with Price off his game.
#Habs Carey Price has been a shell of himself in the past few weeks pic.twitter.com/W5LJhftKZy

— Sportsnet Stats (@SNstats) February 13, 2017
Overall, other than Pacioretty and Radulov, the players need to step it up if they want to find a way out of their latest slump.
Coaching Staff
As much as the players deserve blame, the coaching staff also needs to take a look at themselves because trust me, they won't get off without criticism. Many fans have already fired coach Michel Therrien and they do have reason to disagree with his methods. For example, having Andrew Shaw come on the ice in the last minute of a game while trying to score a goal, with Alex Galchenyuk on the bench, is foolish.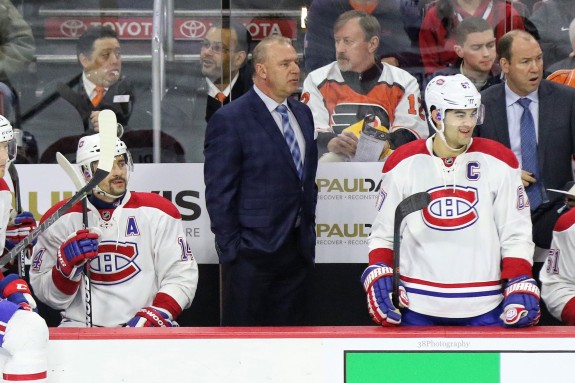 Decisions like that, make media and fans wonder what the coach is thinking at times. Therrien is no stranger to head-scratching decisions. His handling of Galchenyuk, in general, has been questionable at the least and his, for lack of a better word, "favoritism", of certain players like David Desharnais, Jacob De La Rose and Shaw really make you wonder what's going on in his head.
Another giant misstep by the coaching staff has been their terrible power play. The numbers suggest that it's nothing to worry about, sitting eighth at 21.4% in the entire league. However, if you actually watch the Canadiens each night, the power play is comical. They have difficulty winning their offensive faceoffs and entering the zone to set up the man advantage. Especially since the beginning of their 6-11-1 slide, the power play has been a momentum killer and not beneficial at all.
Fans have every right to be disappointed with how the team has been coached, but perhaps, even more blame belongs to the people managing the roster.
Management
As much heat as Therrien has on him right now, Canadiens general manager Marc Bergevin is just as much in the fire. The poor play of the Canadiens is directly related to the players Bergevin has and hasn't supplied to the coaches. Each stage of the organization is at fault but none more than the management team.
[irp]
We've seen this highlight tape before. Ever since Bergevin took control of the Canadiens it's been the same old story — the Habs are good but not good enough. For instance, during their 13-1-1 start this season and their remarkable start last season, all lines were contributing. However, you can't expect Torrey Mitchel, Brian Flynn and Paul Byron to score at a constant pace. He's relying too much on his bottom-six group to even out the offense from the top-six and it's not working, and never has.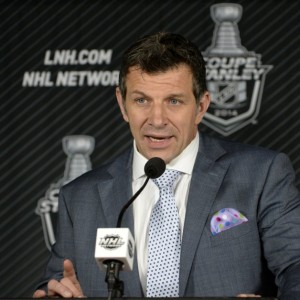 It seems that every year they are knocking on the door with the same team composition but management doesn't supply the players to break it down. This year is no different, as the Canadiens are so obviously lacking in the personnel department, especially at center.
During this five-day off week, Bergevin and his team need to take a step back and ask themselves if it's really worth keeping prospects/picks over essentially wasting the talents of players like Price, Radulov Pacioretty and Shea Weber. It's hard for any general manager to fork over players and assets they've worked hard to accumulate and develop over the years but as we know from teams like Chicago and Los Angeles, it's necessary if you want to win.
Hitting Reset
Now that we've assigned the blame, it's time for all three of these parties to take a step back and evaluate themselves. The entire Canadiens organization needs to come back from their mini-vacation with a new mindset. They need to come back wanting to do the things needed to be done to get better.
There's no reason the Habs can't be a contending team. With a few adjustments from the players, coaches and management, the Canadiens can be well on their way for a long playoff run. However, there's no guarantee that will happen and history tells us not to hold our breath.
If this really is the beginning of an all-in mentality for the Canadiens as we've heard all season, I won't believe it until I see it, especially with Bergevin's reputation. The clock's winding down and the heater's turned up, which Habs team will we see after the break?