From the basement to the penthouse in one game. That's how Montreal Canadiens forward Jesperi Kotkaniemi must feel, set to take over for the now-injured Brendan Gallagher on the quote, unquote top line alongside Phillip Danault and Tomas Tatar at right wing.
Kotkaniemi Auditions on Top Line
As far as auditions go, it's a fairly big deal. Think understudy to the actor playing the role you really want, with Kotkaniemi effectively having been drafted to play the No. 1 center-role Danault for all intents and purposes occupies.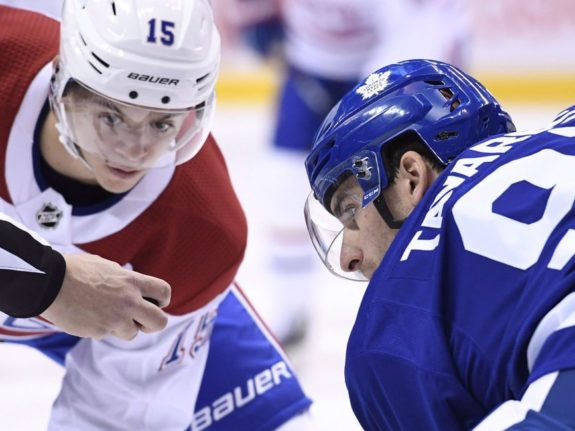 Considering, entering the 3-2 comeback win over the Edmonton Oilers on Monday, Kotkaniemi had been moved down the lineup to make room for Eric Staal, it's a fairly plum assignment. He had gone from centering Jonathan Drouin and Tyler Toffoli in the 6-3 loss to the Ottawa Senators immediately beforehand to centering Paul Byron and Artturi Lehkonen, pushing Jake Evans out of the lineup altogether.
To be fair, head coach Dominique Ducharme has been vocal about his desire to create a balanced lineup out of consideration for the condensed schedule that remains. He can't afford to play a top-heavy team and run his top players ragged.
Kotkaniemi vs. Byron
So, Kotkaniemi hadn't necessarily been centering the fourth line, especially as Byron suddenly has four points in just as many games entering Wednesday night's game against the Toronto Maple Leafs. Instead, it was technically Line 2C, with Byron actually playing 16:29 against the Oilers, more than the likes of Nick Suzuki, second-star-of-the-game Corey Perry and even Kotkaniemi, himself.
Of course, that's in large part because, following Gallagher's injury, Byron got promoted to that top unit, even assisting on Tatar's game-tying goal in the third period. After the game, Tatar praised Byron's effort and overall ability during the post-game media-availability session, saying: "It's not easy to fill [Gallagher's] spot… [Byron's] a hard-working guy. We really have to use his speed. He always battles, which makes it easier on me and [Danault]… I think he played really well with us today."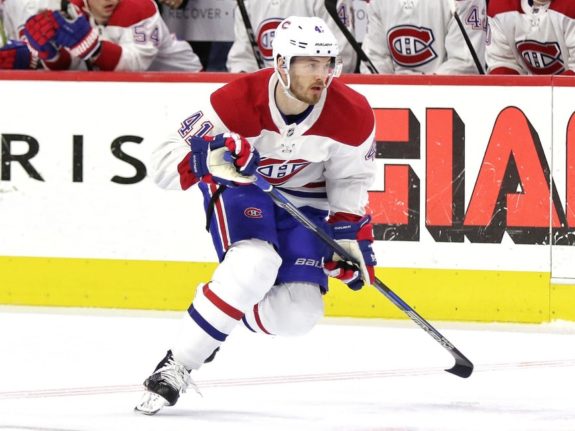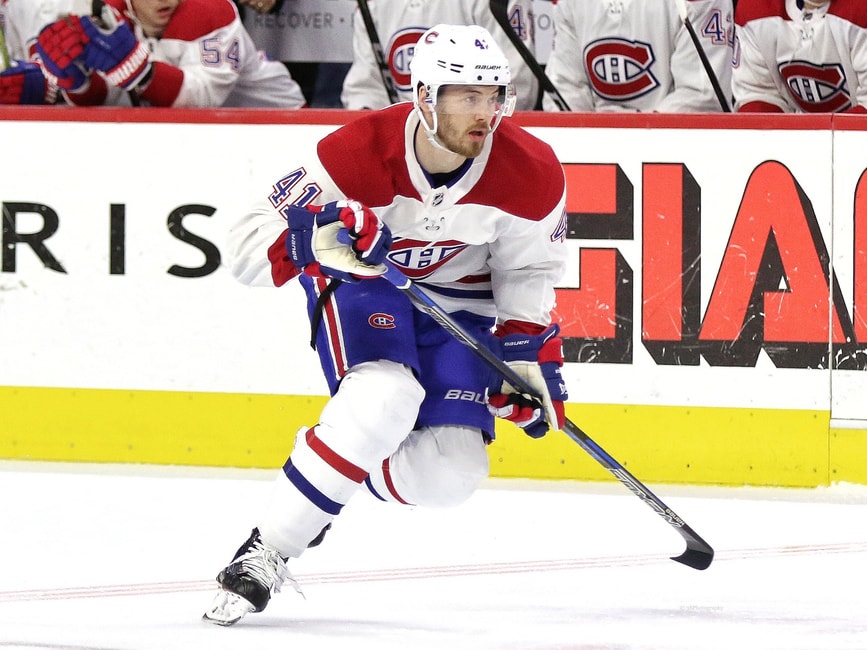 The fact that Ducharme has seemingly moved past Byron to Kotkaniemi to replace Gallagher for the time being should be seen more so as a testament to his faith in the latter, taking everything into account. After all, Byron's been producing recently and displayed the capacity to keep with Danault and Tatar, at least over a short time span. Ultimately, Ducharme simply believes promoting Kotkaniemi to be the better option.
No One Really Replaces Gallagher
To be clear, as Kotkaniemi alluded to, talking to the media on Tuesday, no one can really replace Gallagher. Having previously played the wing in Finland though, he said he's looking forward to the chance and challenge of facing the other team's top players.
"I think everyone knows I can't be [Gallagher]. He's a heck of a player and a really important guy for this team. So, [I'm] just trying to be me and do what I can. Hopefully the results will be good," he said.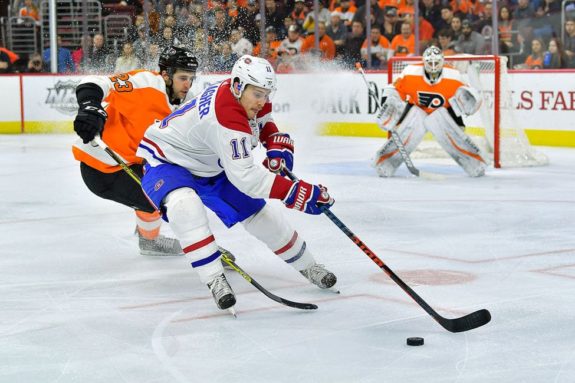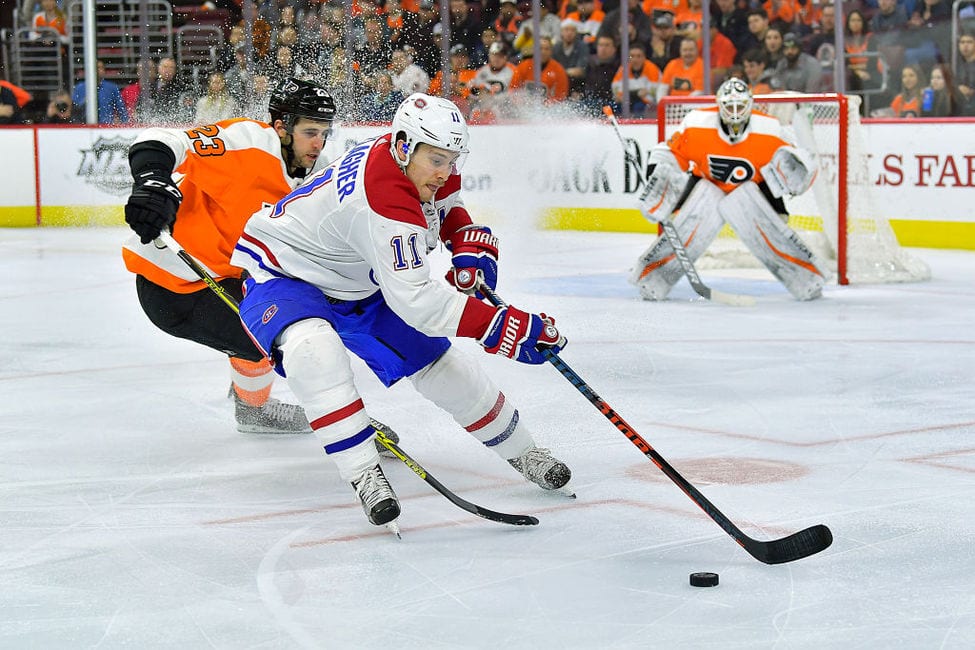 Ducharme has entrusted Kotkaniemi with more ice time than Julien on average this season. Under Julien, Kotkaniemi played over 14 minutes eight times (18 games). Under Ducharme, he's hit the mark 13 times (17 games). So, it's not completely out of the realm of all that makes sense that the head coach would give the 20-year-old this opportunity.
After all, Ducharme did move rookie Alexander Romanov up with Shea Weber right after Ben Chiarot got injured. Ultimately, Ducharme has settled on Joel Edmundson in that role, at least until Chiarot returns from his broken hand. So, there's always a chance, in fact a pretty good one, that Ducharme moves on from Kotkaniemi in Gallagher's position after a few games if things don't click right away.
With the lines already in a state of flux with the acquisition of Staal, it's not like Ducharme would be ruining any one line's chemistry. So, he could theoretically move Kotkaniemi out in favor of a more established forward, who plays a game similar to Gallagher's, in Josh Anderson. Gallagher may not be a power forward on paper, but the 5-foot-9 forward plays like one in practice, making it more of a parallel move. With the 6-foot-3 Joel Armia out of quarantine (getting back into game shape) and having played a scoring role for the Habs in the past, he would be another possible alternative to Kotkaniemi.
The just-signed Cole Caufield is an outside possibility, but very outside. Caufield's Canadiens debut could quasi-realistically come later on this season, perhaps in time for the playoffs. However, with so many options up front on a stacked Canadiens team and a stretch run into the playoffs to worry about, it makes little sense to rush him getting his feet wet in the American Hockey League, especially considering it would be under Joel Bouchard, who seems to have turned the program around in a few short years. Kotkaniemi, who spent time playing for the Laval Rocket under Bouchard last season, only to surprise to the upside with an upstart postseason performance, is proof of that.
All in all, that's the difference between the forward group and defense corps. Ducharme has a lot more options up front, whereas, replacing Chiarot, it was really between Romanov and Edmundson (even if the games of Brett Kulak and Victor Mete are arguably more complementary to Weber's). So, Ducharme will realistically try out several players beside Danault and Tatar before all is said and done. Hell, he may change the line altogether, but that he initially settled on Kotkaniemi is a good sign and an opportunity on which the young forward can certainly build on. It may not be that coveted No. 1 center position, but it's still a definite step up.
---
---