There are cases to be made both for and against Montreal Canadiens defenseman Alexander Romanov staying up with the big club next season. It goes without saying, but, ultimately the Habs and general manager Marc Bergevin must act in the best long-term interests of the team.
Romanov vs. Markov
From the point at which he was drafted by the Canadiens at the 2018 NHL Entry Draft, Romanov's potential has shone through. Although he had been selected No. 38 overall and that had been considered a reach at the time, Romanov has since drawn comparisons to Drew Doughty.
It's not necessarily Doughty's skates that Romanov has to fill, though. As he's a left-handed defenseman from Russia set to play for the Montreal Canadiens, the next Andrei Markov will suffice. No pressure, though.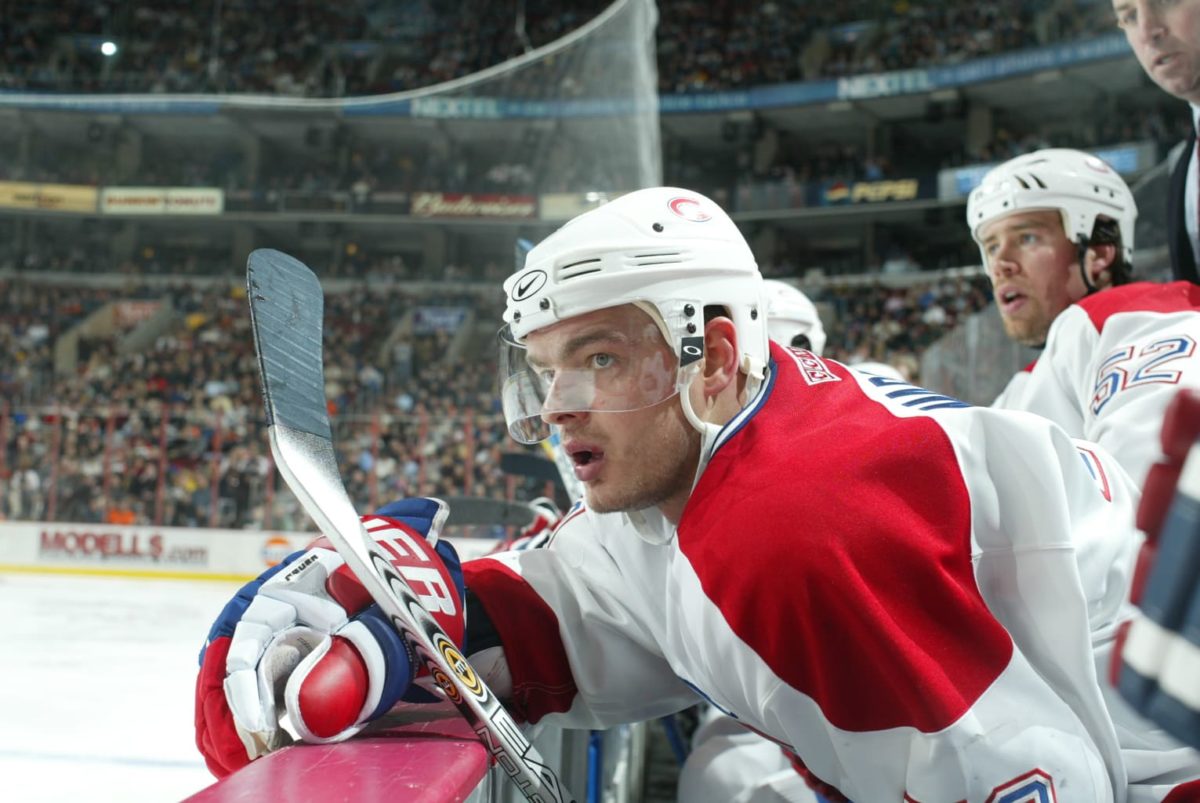 It should be pointed out that Markov made his debut with the Canadiens two seasons after having been drafted in 1998. Having just signed his entry-level deal, Romanov is at least set to flirt with the same possible scenario as a 20-year-old.
However, it should be pointed that Markov was a year older than the norm (19) when the Habs drafted him (and hence a year older when he made his debut). So, that's probably where the comparisons between the two should end.
Granted, the start date of the 2020-21 season is up in the air. So, who knows? Regardless, the question of whether Romanov makes the Habs out of next training camp, whenever that will be, won't be settled with a calendar, but on the ice… or maybe in the balance sheets.
Romanov as Weber's Next Partner?
From a salary-cap perspective, it makes sense to keep Romanov with the Canadiens. His $894,167 hit is manageable. More than that, with Bergevin having just acquired two players with contracts at far from bargain-bin prices (Jake Allen and Joel Edmundson), there may not be room to address holes in his lineup at right-wing and opposite Shea Weber on the first pairing.
If Romanov is indeed the Habs' top left-handed defenseman of the future, it makes sense to at least give him some time there, for a few reasons. For starters, Ben Chiarot, while a pleasant surprise, evidences the Habs' lack of depth on the left side on defense as Weber's top partner last season. If Romanov's scouting reports are any indication, he projects as more of a suitable partner for the Habs captain.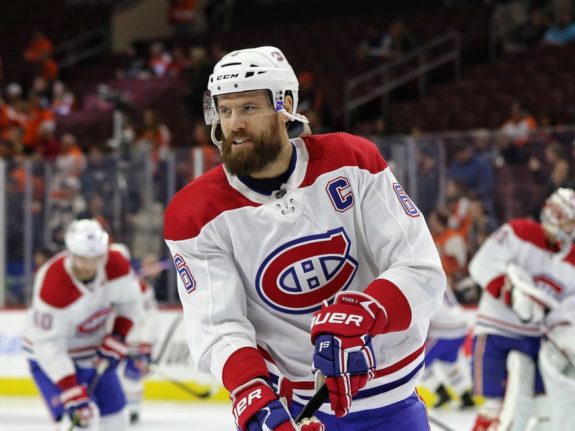 Secondly, the goal is presumably to give him as many minutes as possible so that he can develop and grow accustomed to the North American game. Ideally, the alternative to giving him minutes in the NHL would be to give him minutes in the American Hockey League, but that's not necessarily an option here, because of the European Assignment Clause in his contract.
If it's exercised, the Habs won't just theoretically lose the chance to acclimate him to North America, but control over his minutes too. However, there's no guarantee he would exercise it, in which case, the choice becomes less clear.
It's hard to deny at this stage that the Habs have a spotty track record bringing along prospects. Critics can point to picks like Alex Galchenyuk who made the transition directly to the NHL as a worst-case scenario. However, Galchenyuk technically worked out all things considered.
Yes, the Habs mistreated him, with Bergevin specifically throwing Galchenyuk under the bus on numerous occasions. However, a knee injury during the 2016-17 season derailed what had been a scorching start for him (23 points in 24 games) to successfully follow up a 30-goal campaign. For all everyone knows, he'd still be with the Canadiens had the injury not occurred.
Romanov vs. Sergachev
Regardless, the reputation the Canadiens have of rushing prospects is a bit of a misconception. Aside from Galchenyuk, of all of Bergevin's picks, only Jesperi Kotkaniemi made the team right after having been drafted (excluding Mikhail Sergachev, who only got in four games as an 18-year-old). The harsh truth is it's not fast-tracking prospects that has been a problem but simply drafting players who end up difference-makers.
In Bergevin's first five years at the helm of the Canadiens, Galchenyuk remains the biggest success story in terms of impact at the NHL level… despite five separate first-round picks and 32 overall. Sergachev maybe makes for a close second and may usurp him by the end of their respective careers, but there's a steep drop-off between both of them and Artturi Lehkonen at No. 3.
At least Lehkonen remains with the Habs as a steady contributor with Sergachev having been traded to the Tampa Bay Lightning for Jonathan Drouin. Three-plus years later, the hole Sergachev was projected to fill beside Weber remains empty for all intents and purposes. It's almost fate another Russian defenseman in Romanov may end up filling it in his place. "Almost," because nothing is pre-ordained.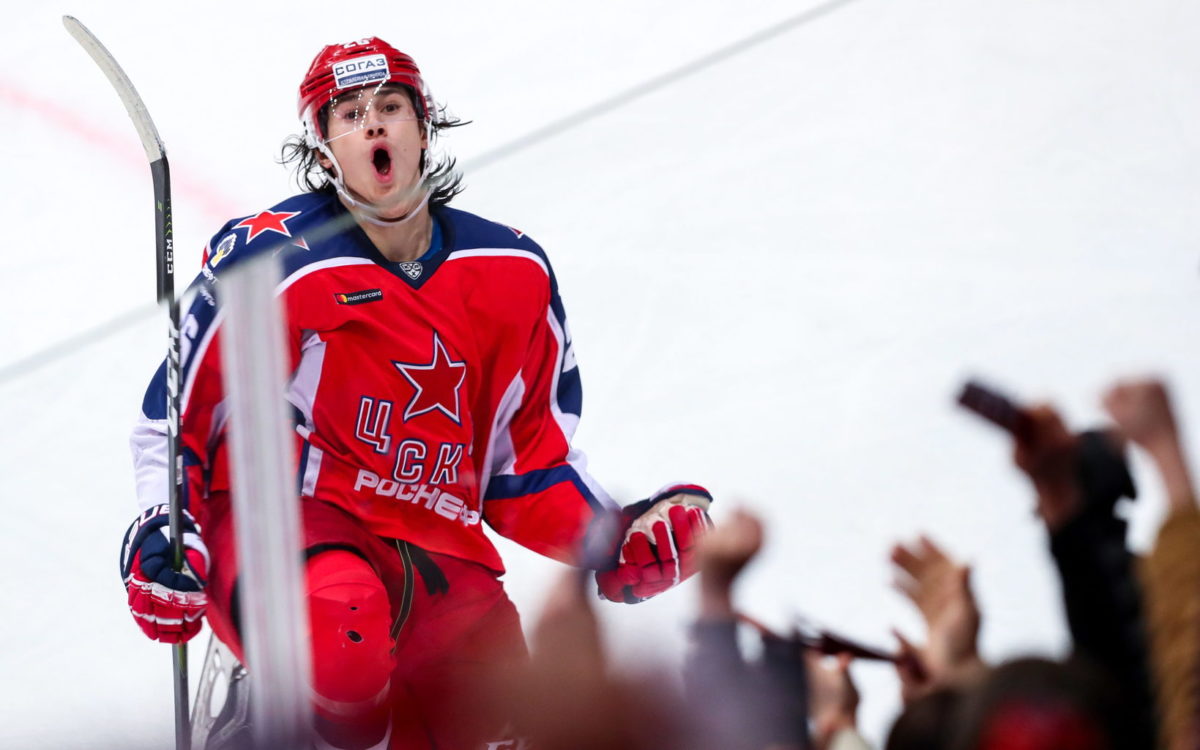 Ultimately, Romanov is no Markov, nor is he Sergachev's replacement. It's important to think of him as his own player, for the simple reasons that a) despite any concerns to the contrary, he actually hasn't been rushed to the NHL as it's been two years since he was drafted and b) having played in the Kontinental Hockey League, he hasn't been sullied by the Canadiens' developmental system if such a thing is possible.
The worst thing isn't that Romanov ends up being assessed on his own merits by Bergevin and head coach Claude Julien. If that's the case and he gets deployed where he deserves, whether it's on the first pairing, the third or back in the KHL, so be it. Forget the cases to keep him or demote him. That would actually be the best case.
It would only be logical, really. However, keep in mind Bergevin just acquired Edmundson and signed him to a $3.5 million per year deal when he fails to fill a pressing need and cap space is in relatively short supply. He also has traded away Sergachev, who did fill a desperate need, for Drouin, who filled an emotional one instead. Those are the comparisons Habs fans need to make.
In Bergevin's defense, he has a lot left of the offseason to work out his roster. Furthermore, his drafting has gotten better in recent years to the point that the Canadiens theoretically have one of the better prospect pipelines in the league. Romanov is a big reason for that as arguably the top defensive prospect in the system.
Sure, the onus is on him not necessarily to fill any skates but rather to put his best one forward. The onus is meanwhile on the Canadiens to point him in the right direction. Hopefully that means he sticks with the Canadiens, because, if Bergevin does act in the team's best long-term interests, it will mean in turn he'll be ready. G-d knows the Habs are ready for someone to play with Weber finally. They haven't had a decent partner for him since… well, you know.
---
---