The Montreal Canadiens have opened the 2017-18 campaign with a dismal 1-6-1 record. While predictions aren't as lofty as in years past, few expected such a sluggish start from the club. Struggles at both ends of the ice have led to fans questioning how to right the ship.
After a hot 4-1-0 start, the Colorado Avalanche have sunk back to reality with three consecutive losses. Expectations for the Avs this season have been tempered, and recent games have exposed their overall lack of experience and depth. While Matt Duchene has gelled with players like Nail Yakupov and Alexander Kerfoot early, it's tough to see a situation where keeping the Avs' star center makes sense.
In the offseason, Montreal was one of the many teams interested in Duchene. Would things have been different had they found a deal with the Avalanche?
Montreal's Offensive Woes
It might seem premature for Habs fans to panic but three points in eight games is quite a hole to dig out of. To hit the 95 point playoff marker, Montreal needs to play .622 hockey for the rest of the season, essentially on par with their performance last season.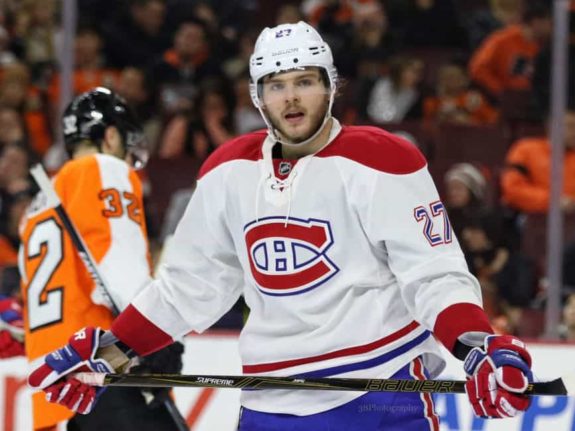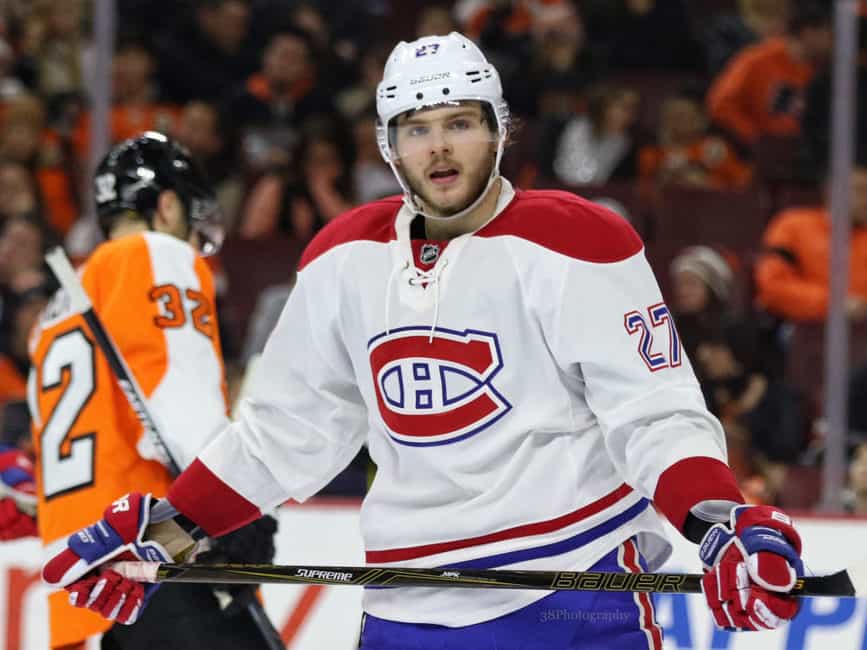 The team is dead last in the NHL in scoring with a goal differential of -21. Prior to signing his extension, early trade talks suggested a possible swap for Alex Galchenyuk. He is one of the many Canadiens struggling to get his offensive game off the ground, with just one goal on the season. At first glance, Duchene and his seven points in eight games seems like a missed opportunity for Montreal.
A closer look indicates that the Canadiens' lack of scoring isn't from a lack of chances. They are third in the NHL in shot attempts for and have the seventh best team Corsi with 53.79. Galchenyuk's contribution in this department is an unremarkable 49.21 Corsi-For and eight other Habs forwards have outshot him. Jonathan Drouin, the Canadiens' replacement for the Duchene trade in the offseason, leads the team in shots. However, his Corsi-For of 53.02 is slightly lower than Duchene's, and his defensive and faceoff contributions also lag behind.
Related – Rumor Rundown: Canadiens, Penguins, Capitals, Red Wings
Lack of Defensive Depth
Avalanche GM Joe Sakic made his asking price for Duchene known from the start: he wants a young defenseman, plus prospects and/or draft picks. The key here, obviously, is an elite defenseman the Avalanche can build around. Montreal has this in Victor Mete, but the likelihood that they'll part with him are slim.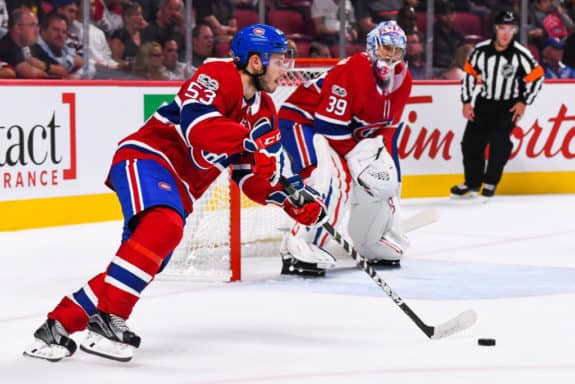 Mete has been paired with Shea Weber on the top pairing to start the season, but many are predicting the Habs' front office will move him back to juniors before he burns a year of eligibility on his contract. Beyond Mete, the Canadiens have little to offer in terms of blue-line depth, particularly after parting with Nathan Beaulieu and Mikhail Sergachev. Without strong coverage for Mete, the team's need for defensemen mirrors Colorado's.
Could Duchene Have Improved Montreal's Defense?
A possible solution to Montreal's defensive woes is Duchene whose Corsi relative differential is +8.7. Drouin and Galchenyuk have a -1.1 and -6.2, respectively. When Duchene is on the ice, the Avs are getting 8.7 more shot attempts than they give up compared to when he is off the ice.
The Habs are actually worse in the shooting battle when Drouin and (particularly) Galchenyuk are on the ice. Zone starts also do not skew these numbers; Galchenyuk has a nearly identical zone start percentage to Duchene, and Drouin takes three percent more faceoffs in the offensive zone.
Simply put, Matt Duchene's ability to win draws, his pressure in the offensive zone, and work in neutral ice create more offensive ice time for Colorado, alleviating the pressure on the defensemen. Had Montreal found a deal to bring in the Avs' center, the need for defensive help may have been slightly alleviated.
Canadiens Moving Forward
It's difficult to say what would be different had Colorado been able to trade Duchene to Montreal. The Canadiens found a similar player in Drouin for a smaller asking price and their lack of young defensemen was always going to hamper trade talks, though it could be argued that Duchene would have helped Montreal's goal differential.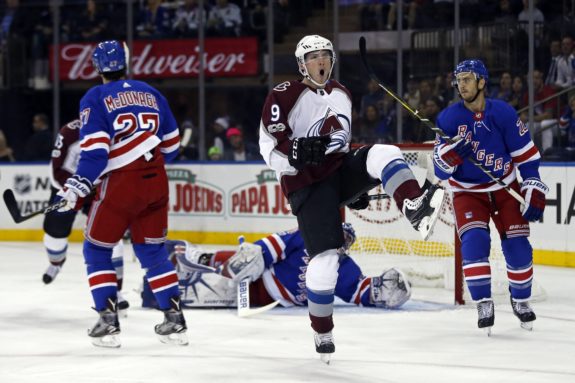 While the Habs' PDO is a league-worst .914, the Habs will find the back of the net and Carey Price is still an elite goaltender. The question isn't a matter of whether the Canadiens will start winning games; it's if they will win enough games to stamp their ticket to the playoffs.
I am a 2013 graduate of the University of Northern Iowa covering the Colorado Avalanche for The Hockey Writers and Mile High Hockey.