The Toronto Maple Leafs have been without a definite No. 1 NHL defenseman for quite some time. However, now that their rebuild is pretty much complete and they are ready to turn into a contender, do the Maple Leafs still have that same hole? What if I was to tell you that the Leafs have been developing that missing piece since the 2012 NHL Entry Draft?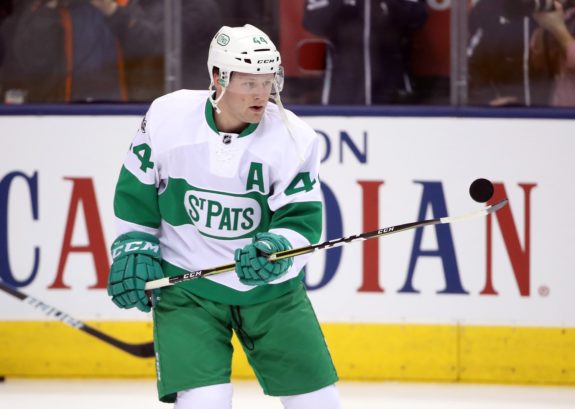 Enter Morgan Rielly, who, as a 23-year-old, is just scratching the surface of his offensive potential. People often forget how young he actually is, since this is already his fifth NHL season. Since his time in the WHL, Rielly has always been labelled as an offensive defenseman. I would argue that he used to be strictly an offensive defenseman, but Babcock has been transferring him into more of a two-way defenseman, making sure that he was confident in his own end and on the penalty kill before allowing him to contribute on the power play. So far this season, it seems to be paying off.
As of right now, Rielly has put up an impressive three goals and 13 assists for a total of 16 points in 19 games. If you have been following Rielly's career, this may appear unexpected as his previous career-high was 36 points in the 2015-16 season. However, Rielly was able to put up impressive point totals in the WHL, but just hasn't been able to show it yet at the NHL level. At his current pace, Rielly would finish the season with 69 points, almost doubling his previous career-high. You're probably wondering, what's with the dramatic increase in production? This can be credited to development, subtle changes to his offensive game, and a reliable veteran partner in Ron Hainsey.
Defensive Hainsey Creates More Offensive Rielly
Last offseason, the Leafs decided to dip into free agency and bring in a couple of steady veterans. The most notable was Patrick Marleau, but Hainsey arguably has been just as important, especially to Rielly's development. Although fans may not have been excited with signing an older player like Hainsey to a two-year, $6 million dollar contract, it had a much different reaction from teammates like Rielly. When the British Columbia native was asked about his thoughts regarding the signing by the Good Show on Sportsnet 590 The Fan, he said:
When we would play Carolina in years past and played Pittsburgh, he was a guy we talked about prior to the game in being very strong defensively and being a key part to their defence and so when we got him we knew what we were getting. I know your average hockey fan might not look at it that way but we knew how good he was and I was looking forward to playing with him.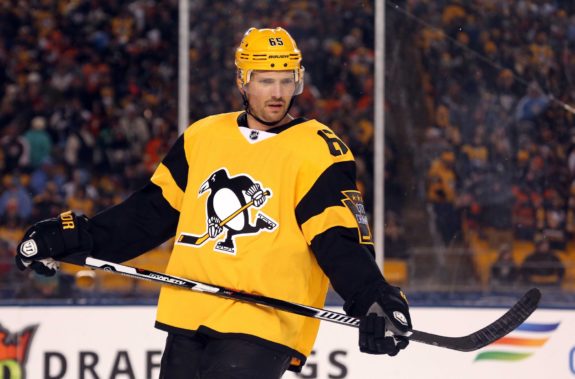 While other pairings have been juggled around like Mike Babcock often does, the Rielly-Hainsey pairing has been consistent for the Leafs from the beginning. If you look at Rielly's statistics compared to past seasons, it's not just his point total that jumps out, but that his plus-minus is zero. Although that doesn't sound impressive, when you compare it to his past seasons, it's a huge improvement. With regards to this statistic, his previous best in this category was in his rookie season, when he finished minus-13.
The addition of Hainsey has also allowed Rielly to play key minutes on the power-play. Given how mobile Rielly is, I am surprised that he wasn't a key cog in the power play unit sooner, but they had no one to fill the key minutes on the penalty kill. With the addition of Hainsey, the Leafs could afford to take Rielly off of the penalty kill, and allow him to quarterback the power play unit, which is where he rightfully belongs.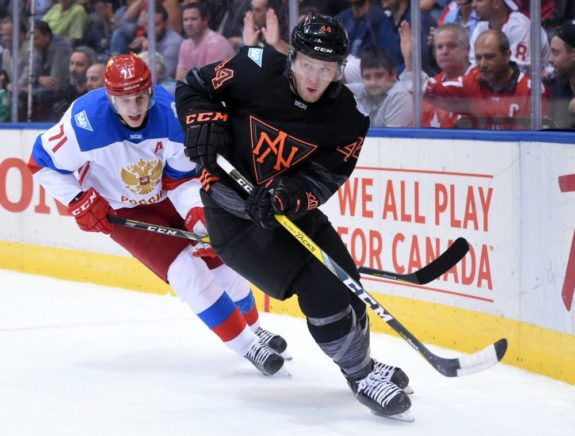 A common saying in sports is "the best defense is a good offense." I believe this directly applies to the Rielly-Hainsey pairing. Hainsey's defensive presence allows Rielly to step up offensively by taking risks he may have never felt comfortable with before Hainsey's arrival. Therefore, they work together perfectly, and the result will be Rielly's best season of his career, making that six-year, $30 million dollar contract look even better than it did before.
Subtle Changes, Offensive Ceiling
Along with a new defensive partner, Rielly has been trying new ways to create offense and it appears to be working. He stopped using a slap shot – instead, he's using a quick snap shot to throw off the opposition. Cutting down on the amount of time it takes to get the puck off his stick means that the opposition has less time to block the shooting lanes. It has had immediate positive results in both his shot totals and point totals, where he gets assists by simply getting pucks through traffic and bouncing to the right stick. His shots per game is up to 2.47 this season, compared to a career average of 1.87 before this season.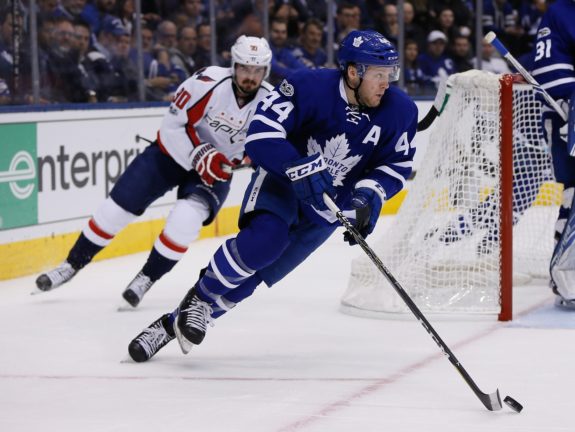 Given the current success he is enjoying, what is Rielly's offensive ceiling? The sky is the limit for the young Leafs defender. With his mobility and offensive instincts, it's not far-fetched to expect 50-point seasons moving forward into his prime. If he had been given more power play minutes earlier in his career, he would already have a 40-point season under his belt. I don't expect him to be an Erik Karlsson, but Rielly is developing into a very special player in his own right. With Rielly, the Leafs may already possess that No. 1 defenseman that fans believe they so desperately need. As a 23-year-old, the best is yet to come for the young defensive stud.