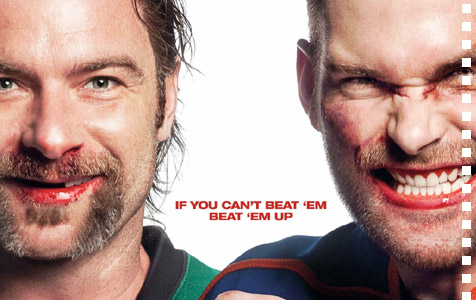 There are plenty of classic sports movies. Rudy, Field of Dreams, Hoosiers and Rocky are some of the best of all-time. When it comes to hockey movies, none have been very successful. Perhaps the hockey movie with the highest accolades is Miracle, but the best "hockey" movie ever made is Slapshot. The biggest challenge in making a hockey movie is the audience; do you make it for hockey fans, or movie fans?
Goon is a screen adaptation from the book Goon: The True Story of an Unlikely Journey into Minor League Hockey by Adam Frattasio and directed by Michael Dowse. It is based on the real life experiences of Doug Smith as he begins in the movie as a bar bouncer. The film follows as he discovers his calling as a hockey enforcer. Seann William Scott stars as Doug Glatt, an overly polite tough guy who beats the odds and defies his families' ideals to live his dream as a professional hockey player.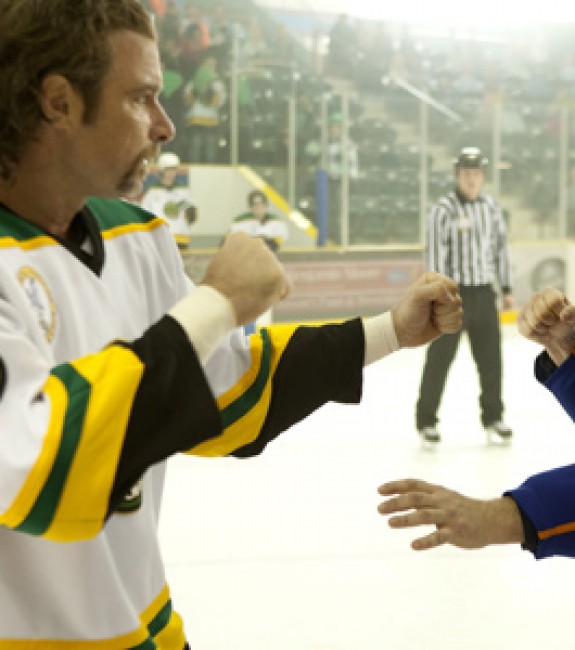 While not everyone is a hockey fan, most people have a dream of what they want to do with their life and can relate to the desire to "live the dream". Goon is the story of a man, who was seeking for his purpose in life. His father and brother are doctors and his best friend (played by Jay Baruchel) has a hockey show. While at a local game with his friend, Doug suddenly finds himself beating the crap of one of the visiting teams' players in the stands. The home town team Coach takes notice and gives Doug a tryout with the team. It is not soon after that Doug finds his worth in life as he begins to belong to a team.
Goon is a tribute to hockey that hockey purists will easily identify with. The movie was filmed in Manitoba Canada and has plenty of Canadian content. The story unfolds when Doug makes it to a minor hockey team in Halifax and is full of the crude locker room banter and shenanigans that make us play and love the game. The film is full of subtle hockey nuances such as not stepping on the team logo in the locker room to congratulating your opponent after a good fight.
As a hockey fan and a movie fan, I loved Goon. I got it. Most non-hockey fans will appreciate the movie however. In an interview with Puck Life magazine, Jay Baruchel who co-wrote the movie said "One of the decisions we had to make was to make Goon for somebody or make it for everybody we would really be making it for nobody. If we make it for a specific audience we risk alienating other people but at least we're making it for someone."
If you are a hockey fan, you will love this movie. Like Slapshot and Youngblood before it, Goon embraces the game of hockey. It was made by people who love hockey for people who love hockey. This movie has the "stuff".