The Nashville Predators were the cream of the NHL's crop during the regular season but ultimately fell short during the playoffs. That doesn't diminish their regular-season prowess, where many players stepped up. Some Predators deserve to be recognized for their career years, and while they may not win any NHL awards, we should take a moment to highlight them.
Even if the Predators' season ended too soon for people's liking, but let's start the offseason on a positive note. Below is if only Predators players could win NHL awards. All stats below are at even strength unless expressed otherwise.
Selke Trophy
The Frank J. Selke Trophy is awarded to the best defensive forward in the NHL. While centers usually dominate the award, Calle Jarnkrok deserves it despite mostly playing on the wing.
Jarnkrok had the best offensive production of his career with 16 goals and 35 points in 68 games after an upper-body injury ended his season early. Twenty-nine of those points came at even strength as Jarnkrok provided some much-needed secondary scoring. Despite the decent offensive production, Jarnkrok started over 55 percent of zone starts in the defensive zone while consistently matching against second-line talent.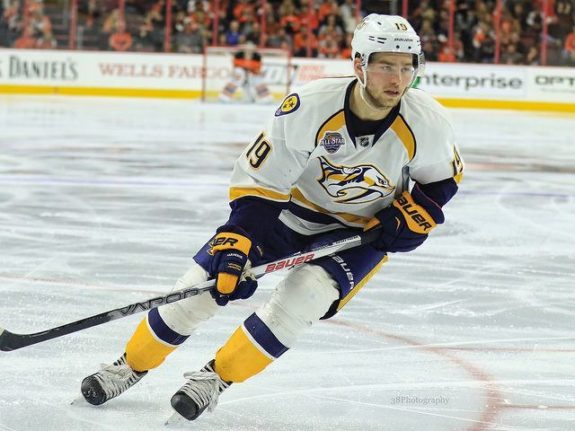 While starting against more talented players in the defensive zone, Jarnkrok produced average possession numbers while giving up the fewest goals of any Predator who played more than 48 games. His savvy defensive pressure was probably only matched by Austin Watson, although they contributed in different ways.
Watson relied on his brawn while Jarnkrok actively used his positioning to disrupt the opposition in the neutral and defensive zones. Nevertheless, no player is more deserving than Jarnkrok, as his stellar defensive play was more than worth his $2-million cap hit.
Norris Trophy
Defense wins championships, as the cliche goes, but who was the best among the most talented defense core in the NHL? There's only one answer in my mind, and it's P.K. Subban.
Subban is in contention for the actual James Norris Memorial Trophy and is likely to win after he scored 59 points in 82 games this season. That was good for second-best in his career and top 10 in just about every scoring category in the NHL among defensemen. He put up these incredible numbers despite being relied on by head coach Peter Laviolette to eat tough minutes in less ideal situations.
Subban was paired alongside Mattias Ekholm in order to shut down the opposition's best and brightest every night, and the duo looked good in the process. Subban started in the defensive zone over 57 percent of the time, yet put up better numbers than many of the elite defensemen in the NHL.
Guys like John Klingberg, Drew Doughty, and Marc-Edouard Vlasic are extremely deserving of the award, but no one was as good in all three zones as Subban. His 51-percent Corsi and Fenwick were positive despite playing against some of the best possession -riving players in the game night in and night out. Although his high-danger chance share was negative, Subban ended the year with above-50% goal and high-danger goal differentials.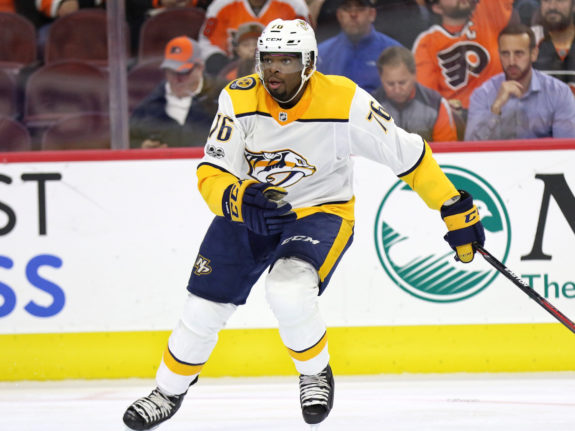 Subban unfairly received the lion's share of criticism during the regular and postseason. He ate tough minutes yet continued to be one of the most consistent producers on the Predators. The team would be in a giant hole without him, and even someone of Shea Weber's caliber wouldn't be able to do all that Subban does. There's a reason he's likely to be the NHL's Norris winner this season.
Lady Byng Trophy
What does it mean to be a gentlemanly player? I'm quite not sure but I think it refers to penalties, in which case I think Kevin Fiala deserves the award.
While Fiala received 13 minor penalties in all situations this season, he drew a team-leading 28. Fiala was a gentleman on the ice because he played fun and physical hockey while never crossing the line. The Swiss star used his body and threw 34 hits, yet never put another player in the way of serious harm.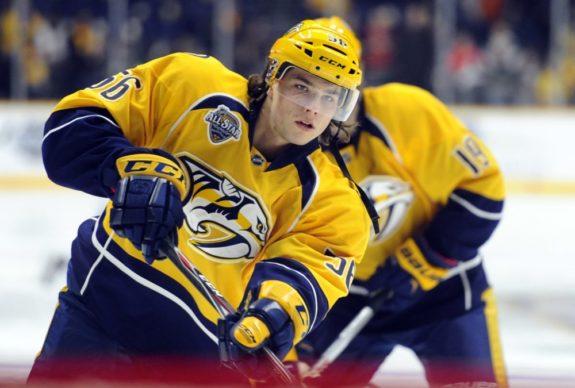 I think the best is yet to come from Fiala. Giving him this award is just another way to recognize his coming-out season.
Calder Trophy
The Calder Trophy is given to the best rookie of the year, and you may notice something about the Predators: they don't have any rookies (by traditional definition)! I, therefore, moved the goal posts, and my Calder award will be given to the best breakout player or newest Predator.
Who else deserves it besides Kyle Turris? I have concerns about his play, including his reliance on the power play as well as his lack of a presence in the defensive zone but it's hard to argue that Turris wasn't the best new Predator.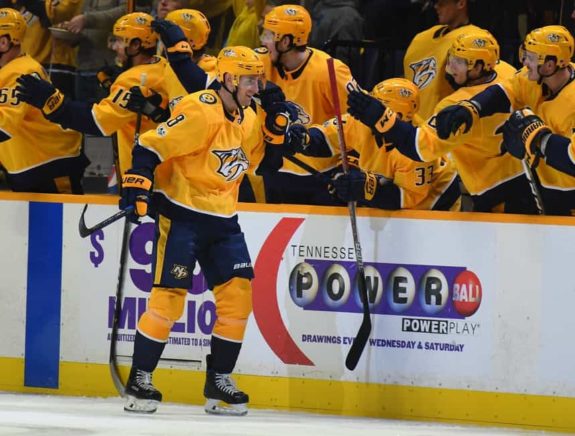 Turris had 42 points in 65 games and did a great job jumpstarting Craig Smith's and Fiala's offense. No one outside of that line had better numbers in terms of Corsi, Fenwick, goals, high-danger chances, and normal scoring chances. This might have to do with the fact that the second line received some heavy sheltering, but it shouldn't discount their success.
While the postseason was a disappointment, Turris was the shot in the arm that the Predators needed during the regular season. His spot on the second line is confirmed, but I wouldn't be surprised to see Turris take on more of the tough minutes.
Hart Trophy
The Hart Trophy was a heavily-debated award this season as people couldn't decide whether it meant the best player or the player most important to a team's success. I tend to think it's the latter, otherwise Sidney Crosby or Connor McDavid would be the only winners for the next few years. With that in mind, Pekka Rinne was the heart and soul of the Predators this season.
Like Subban, there's a reason that Rinne will likely win the league-wide Vezina Trophy. He was spectacular during the regular season, and the playoffs were an accurate representation of what the regular season would've been like had Rinne not dominated. He sported a .927 save percentage in all situations while being a brick wall at even strength with a .938 save percentage.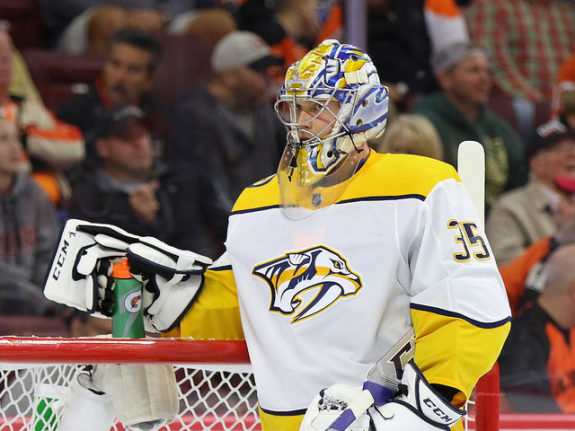 These numbers are impressive, but the prettiest came from the high danger areas. The Predators surrendered 491 high danger chances in 59 games but Rinne only gave up 48 goals from the high danger area, good for a save percentage of .902. Those are elite numbers as the average tends to hover around 80%.
Without Rinne, the Predators wouldn't have sniffed the Presidents' Trophy. Every Predator should be happy with their regular season but Rinne deserves the most credit of anyone in the organization.
Hockey fan from San Jose, currently living in the cold north. I love all things hockey but I like to cover the Nashville Predators. If you want numbers and graphs, I'm your guy.