Given preseason expectations, the New Jersey Devils had themselves quite the successful season. They finished with 44 wins — a 16-win improvement from 2016-17 — and clinched their first playoff berth since 2011-12, when they finished as Eastern Conference champions.
Despite the success, Ray Shero and the rest of Devils management can't rest easy this summer if they want to take the next step forward in 2018-19. Here are a few areas that should be the focus of their offseason if they hope to be playing hockey at this time next season.
Get Taylor Hall Some Help
One of the most notable differences between the Devils and their first-round opponent, the Tampa Bay Lightning, was each team's depth up front. The Devils had just two players finish with 50 points or more, while the Lightning had six. If the Devils want to make it past the first round — let alone qualify for the playoffs again — they'll need some additional scoring to do so.
There are a couple of ways they can help their cause, the most notable being through free agency. As it stands, the Devils are projected to have around $20 million in cap space. They could use help on either the wing — where James van Riemsdyk could be an option — or at center, which is the more pressing need. After Nico Hischier's 52 points, the Devils did not have a center finish with more than 26 points. That needs to improve significantly next season if they want to qualify for the playoffs again.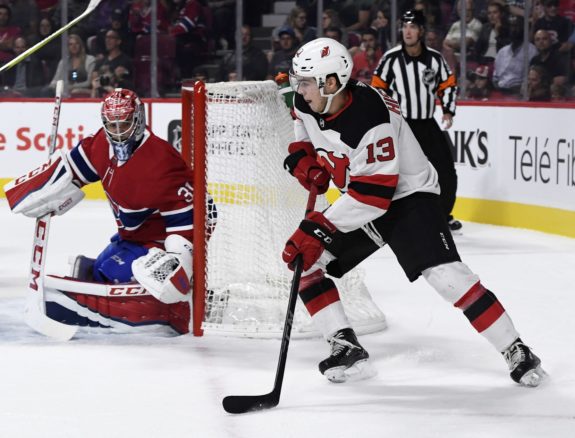 The most obvious name in free agency to provide help down the middle would be John Tavares. He's one of the best centers in the league, and there's no doubt he would help give them a great one-two punch with Hischier. The Devils have the cap space to afford him but don't expect them to get into a bidding war and overpay if he becomes an unrestricted free agent.
In addition to free agency, the Devils could look to acquire someone via trade. They have a pretty decent prospect pool, especially up front, and could look to trade a younger player for an established scorer. Either way, expect an acquisition or two to help improve the team's offense and get Taylor Hall some help.
Devils Need a Top-Four Defenseman
The area of most need for the Devils heading into the offseason will be their blue line. Sami Vatanen was a nice addition, but they still need at least one defenseman, specifically one who can play top-four minutes. Aside from John Carlson, there is a very limited amount of options to help them boost their top-four in free agency. If the Devils are going to add a defenseman, there's a better chance they'll be able to do it in a trade.
The Devils are in decent shape on the right side, so their main focus should be looking to add a left-handed defenseman. On the left side, they have Andy Greene, who's still a capable NHLer, but would benefit from not logging the minutes he does on a nightly basis. They could also lose John Moore, who is set to become an unrestricted free agent on July 1.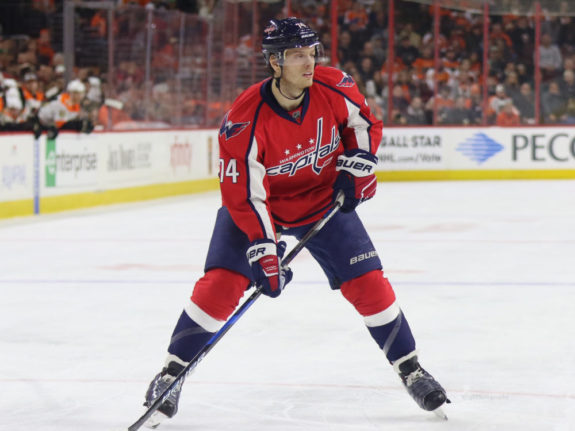 As mentioned above, the Devils do have a pretty respectable group of forward prospects. As we saw in their acquisition of Vatanen, the price of a top-four defenseman can be quite expensive. If they are to add someone through a trade, it'll have to come at the right price. It's not worth improving the team in the short-term if it hurts in the long-term by depleting their farm system, especially with a potentially stacked free agent class on defense looming in 2019.
Related: Devils' Future Looks Promising
Devils Must Continue Developing from Within
In addition to making any improvements via free agency or trade, the Devils will need to continue developing the young talent they have in their system. They won't be able to address all their needs by just spending money or trade chips, and Ray Shero stated as much in his end of season press conference on Wednesday.
"[Spending to the NHL salary cap] has never been a question. But from a team standpoint, that would put us in a world of hurt. That's not the way of building a team," Shero told Mike Morreale of NHL.com. With the Devils not expected to spend to the cap, further player development will be significant.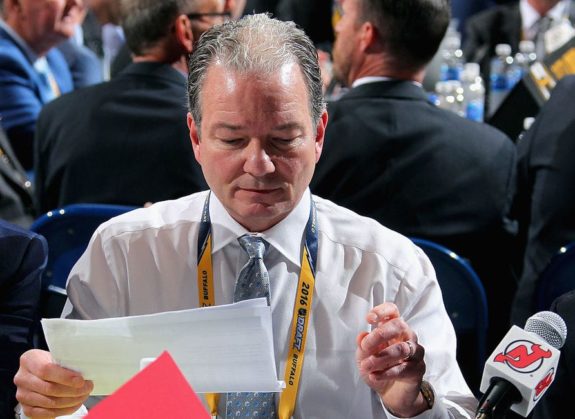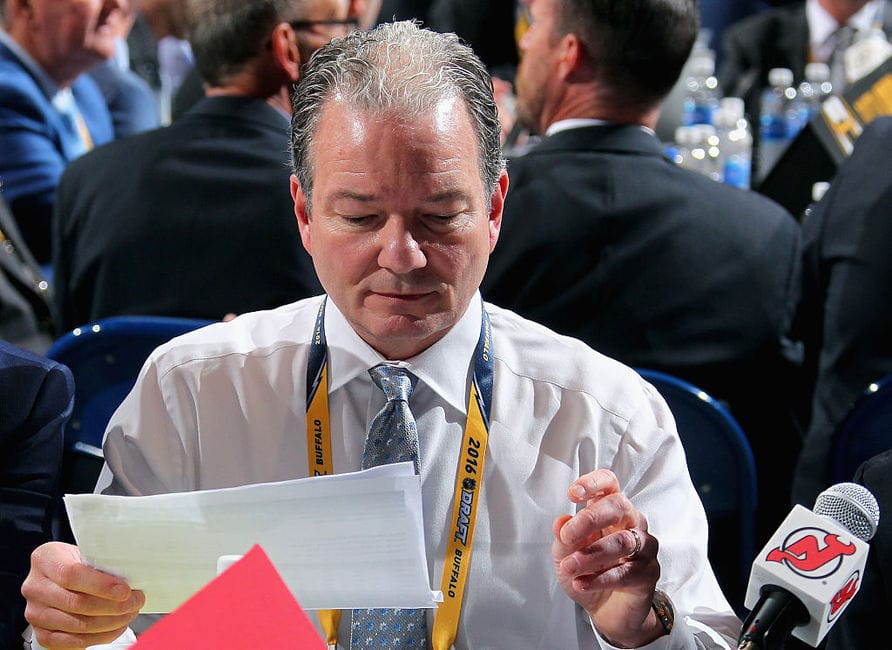 They'll have to hope players like Hischier, Miles Wood, and Jesper Bratt will take another step forward next season. Hischier and Bratt both had great rookie seasons, while Wood took a big step forward from his rookie season in 2016-17. If they can continue to make strides as NHL players, coupled with any acquisitions the team makes this summer, the Devils should again find themselves in a playoff spot come next April.