When the Ottawa Senators traded Dion Phaneuf and Nate Thompson to the Los Angeles Kings in February, what the team received in return was mostly an afterthought. Since the Senators weren't able to rely on the extra revenue that comes with qualifying for the playoffs, they needed to cut down on costs.
Trading Phaneuf and Thompson for Marian Gaborik and Nick Shore was one way to do this. The Senators then flipped Shore to the Calgary Flames for a draft pick prior to the trade deadline, as many expected they would.
Many looked at Gaborik's contract and assumed that he would be bought out in the offseason once the Senators got the chance. While this might be the ideal situation, it isn't a given that the team will cut ties with the former All-Star.
The first indication that the Senators were not dead set on buying out Gaborik came when the 36-year-old made his Sens debut on the team's first line, racking up over 18 minutes of ice time. For a player with Gaborik's injury history, this was a significant risk.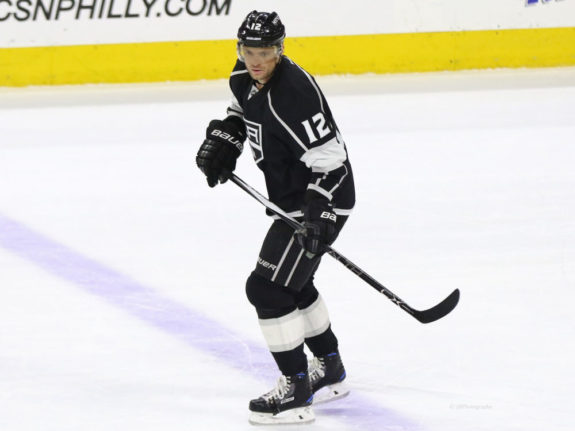 Since injured players cannot be bought out without their permission, putting Gaborik in the lineup showed that the Senators were willing to see how he fit in with the rest of the team.
Buyouts Are Rare for Senators
After all, the Senators do not typically buy out expensive players and have been forced to come up with more creative ways to shed bad contracts. This was ultimately what led to acquiring Phaneuf in the first place. A Gaborik buyout will still be cheaper than it would have been to buy out Phaneuf, so there is still a chance Sens GM Pierre Dorion makes this happen.
The Kings retained some of Gaborik's salary in the trade, but the Senators would still have to pay Gaborik around $1.2 million per year until 2024. While this is preferable to the $1.55 million they would have needed to pay Phaneuf in the same situation, a budget team like the Senators might not want to pay someone to not play for them.
The news that Gaborik needed back surgery also complicates matters. The timeframe for his recovery is eight weeks, so Gaborik should be ready to start offseason training in early June if all goes well.
According to CapFriendly, the next buyout period begins 48 hours after the end of the Stanley Cup Final, meaning that Gaborik should be healthy in time for a buyout to take place this summer. Dorion said earlier this month that he talked about potential buyouts with some players during exit interviews but did not disclose which players he was considering.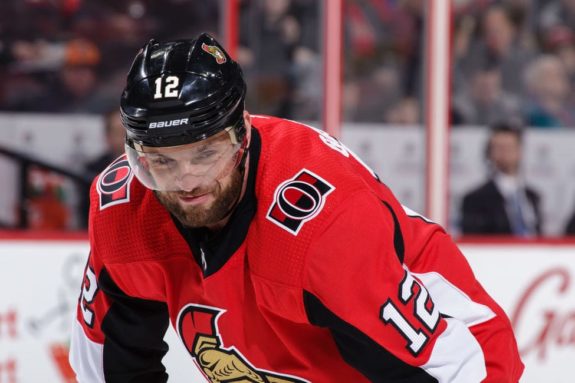 There are a few buyout candidates on the team, including Alex Burrows, so the Senators are going to have to make a decision as to which player is least important to the team's success.
Where Does Gaborik Fit?
If Gaborik is back next season, finding him a spot in the lineup could be tricky. In his 16 games this year, he produced at a similar rate to his time with the Kings earlier in the season. After scoring in his first game as a Senator, he did not register a point for the next ten games. This didn't come as a surprise since the veteran winger had been dealing with injuries all season and had struggled to consistently produce offensively.
Starting off on the team's first line with Matt Duchene and Mike Hoffman, Gaborik showed brief flashes of the offensive ability that made him a star and helped the Kings win their second Stanley Cup. However, at this stage of his career, the Senators can't expect him to come close to that kind of production again.
A career full of hip, shoulder, back, collarbone and groin injuries has taken a toll on the Slovakian sniper, meaning that he will probably only be able to play bottom-six minutes next season. Gaborik isn't the kind of player the team would want in a checking role but if he is still a Senator by October, they are going to need to find a place for him somewhere.
No matter where Gaborik fits into the Senators' offence, his nearly $5 million cap hit is not going to be easy to swallow.
A Carleton University journalism graduate, Jacob joined The Hockey Writers in 2017. As an Ottawa native, Jacob has been following the Senators since the days of Radek Bonk. You can also find Jacob at ComicBookMovie.com.