The Los Angeles Kings have traded forwards Marian Gaborik and Nick Shore to the Ottawa Senators in exchange for defenseman Dion Phaneuf and forward Nate Thompson. The deal was originally rumored to be in the works by Bob McKenzie. As part of the terms of this deal, the Senators will also be retaining 25 percent of Phaneuf's contract which originally carried a $7 million cap hit until the 2020-21 season.
Dion Phaneuf and Nate Thompson to LA
Marian Gaborik and Nick Shore to Ottawa

— John Shannon (@JShannonhl) February 14, 2018
The 32-year-old Phaneuf is in his 13th season in the NHL after being drafted with the ninth overall selection in the famous 2003 NHL Entry Draft. Originally known for being a rugged defender with a tendency to produce big point totals, Phaneuf's offensive production has dropped off considerably over the last few seasons.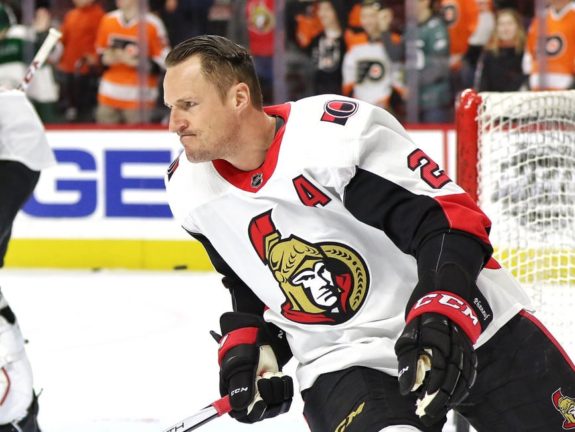 While he scored 20 goals and 49 points in his first season following by 17 goals and 50 points the following year and another 17 goals and 60 points in his third season, Phaneuf has only scored 21 goals and 107 points over the last four seasons, good for an average of five goals and just a hair under 27 points a year.
Thompson was in the first season of a two-year contract worth $3.3 million with the Senators. After spending the first 11 seasons of his career with the Boston Bruins, New York Islanders, Tampa Bay Lightning and Anaheim Ducks, Thompson spent 43 games in Ottawa. In that time he scored four goals and 11 points while also adding 10 penalty minutes in the process.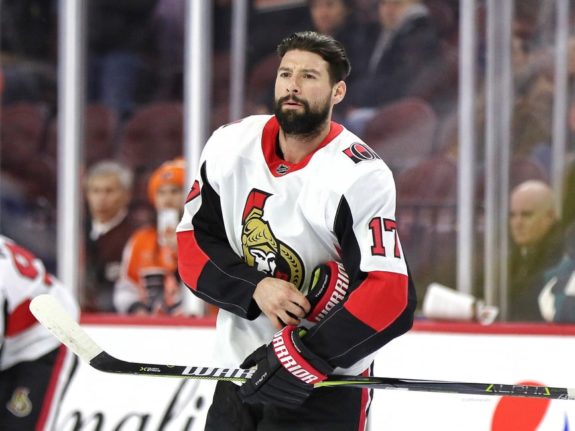 With the Senators looking primed to rebuild their roster, this trade helps bolster the Los Angeles Kings lineup with solid depth at both the forward and defense position. The Senators, on the other hand, will be getting the 35-year-old Gaborik who has played in only 30 games this season and who has played in fewer than 70 games in each of the last five seasons.
Senators Starting Their Moves
Injuries have always been a concern for Gaborik, but his prolific scoring at various points of his career with the Minnesota Wild and New York Rangers made him too valuable of a commodity to give up on. Unfortunately, the aging veteran has scored a total of 29 goals over the last two and a half seasons in Los Angeles and has struggled to recapture the success he had in his youth.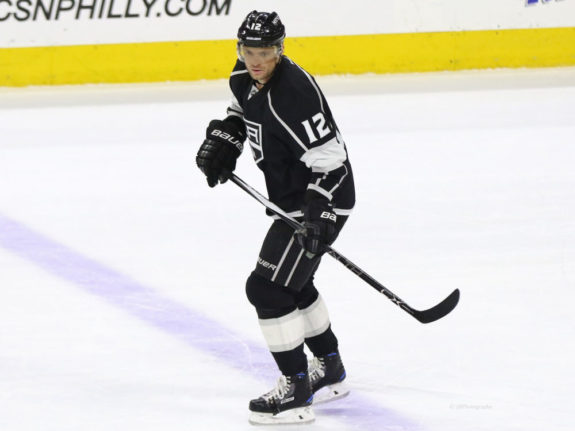 For the Kings, this deal gives them a way to get out from under the $4.875 million a year cap hit to Gaborik that he will earn for this season and the next three. For less than $400,000 a year, they've upgraded their defense with Phaneuf for the same time frame that they would have had to pay Gaborik.
The final piece of the deal is the 25-year-old Shore. A pending restricted-free-agent, Shore has scored four goals and 15 points in 49 games this season after being taken with the 82nd overall pick in the 2011 NHL Entry Draft. With 14 goals and 49 points in 221 career games, Shore's offensive potential isn't his strongest suit. What he lacks in offense, however, Shore more than makes up for with his defensive tendencies.
This deal is an interesting one as it looks like the Kings are better suited for their playoff push now than they were prior to this deal. For the Senators, this is just one of what is expected to be many deals that will be sure to arise in the coming weeks.