Well, we have officially reached the next milestone in the NHL season… teams are being eliminated from Playoff contention! With the 2023 NHL playoffs set to kick off in a matter of weeks, a few of those franchises who struggled this season and found themselves at the bottom of the standings are started to get whittled away, as their already slim chances to reach the playoffs hit zero. In the coming days, more of these teams will get eliminated, but there still is a majority out there who have something left to play for with postseason positions still up for grabs.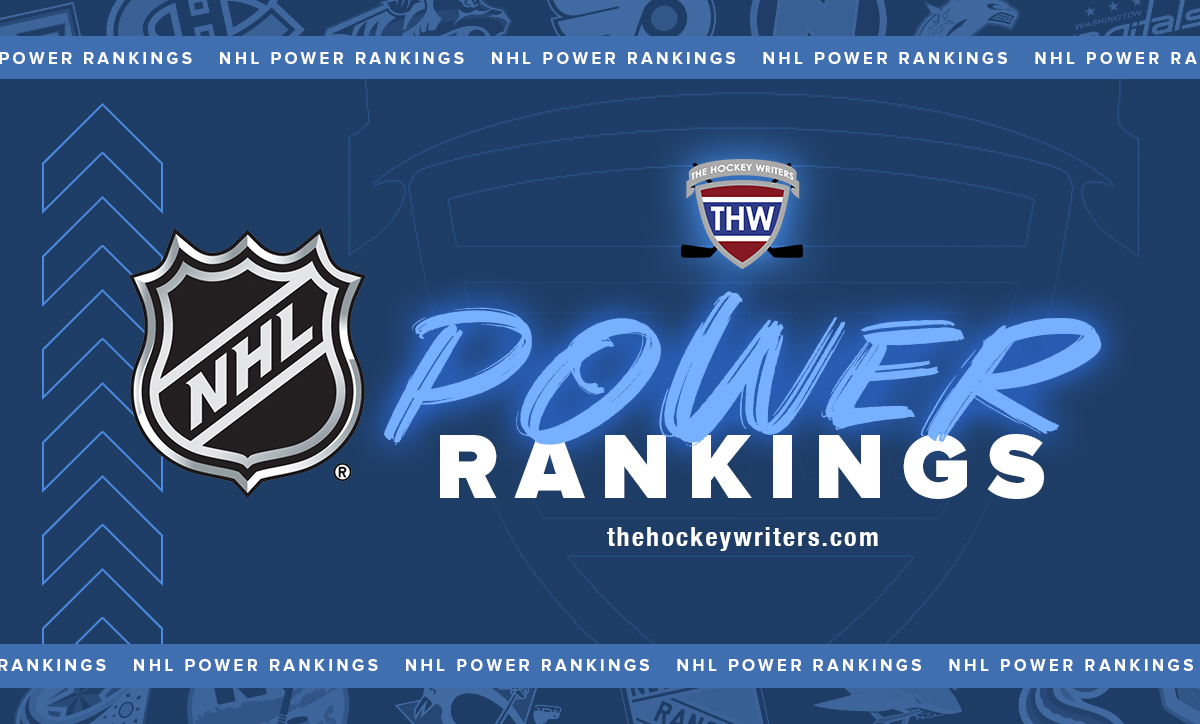 On the ice, we are started to see more shakeups, as teams near the top of the standings try new things in order to prepare for the playoffs, while teams at the bottom put together spirited play as new faces fight to find their spot in the league. As always, players will never tank, so we are seeing a lot of bad teams in terms of the standings winning against good teams who have something still to fight for.
Related: NHL 2022-23 Power Rankings: Week 23
Due to this, it has made things complicated on the Power Rankings. We will certainly see a lot of change happen, but I'm not going to overreact to one bad loss if it is followed by a good win.
32-20: Playoff Chances Are Slim To None
32. San Jose Sharks (Last Ranking: 32) – Eliminated
31. Montreal Canadiens (Last Ranking: 29)
30. Columbus Blue Jackets (Last Ranking: 31) – Eliminated
29. Chicago Blackhawks (Last Ranking: 28) – Eliminated
28. Philadelphia Flyers (Last Ranking: 26)
27. Anaheim Ducks (Last Ranking: 30)
26. Detroit Red Wings (Last Ranking: 22)
25. Arizona Coyotes (Last Ranking: 27)
24. St. Louis Blues (Last Ranking: 24)
23. Washington Capitals (Last Ranking: 23)
22: Ottawa Senators (Last Ranking: 19)
21: Buffalo Sabres (Last Ranking: 20)
20: Vancouver Canucks (Last Ranking: 25)
For teams that have struggled this season, there sure is a lot going on in the bottom part of the Rankings this week. To start, both the San Jose Sharks and Montreal Canadiens are 1-7-2 over their last 10 games, including a six-game losing streak for San Jose, which means they are doing a great job tanking but not staying competitive on the ice. Following them are a number of teams that are also not playing great hockey right now, but they are at least winning the occasional game which keeps them out of last place this week.
---
Latest News & Highlights
---
Really, it's just the Vancouver Canucks who are hot right now, as they have found the form expected from them this season with Thatcher Demko healthy and Rick Tocchet behind the bench. This is likely too little too late, but maybes its something to build off… just like last season.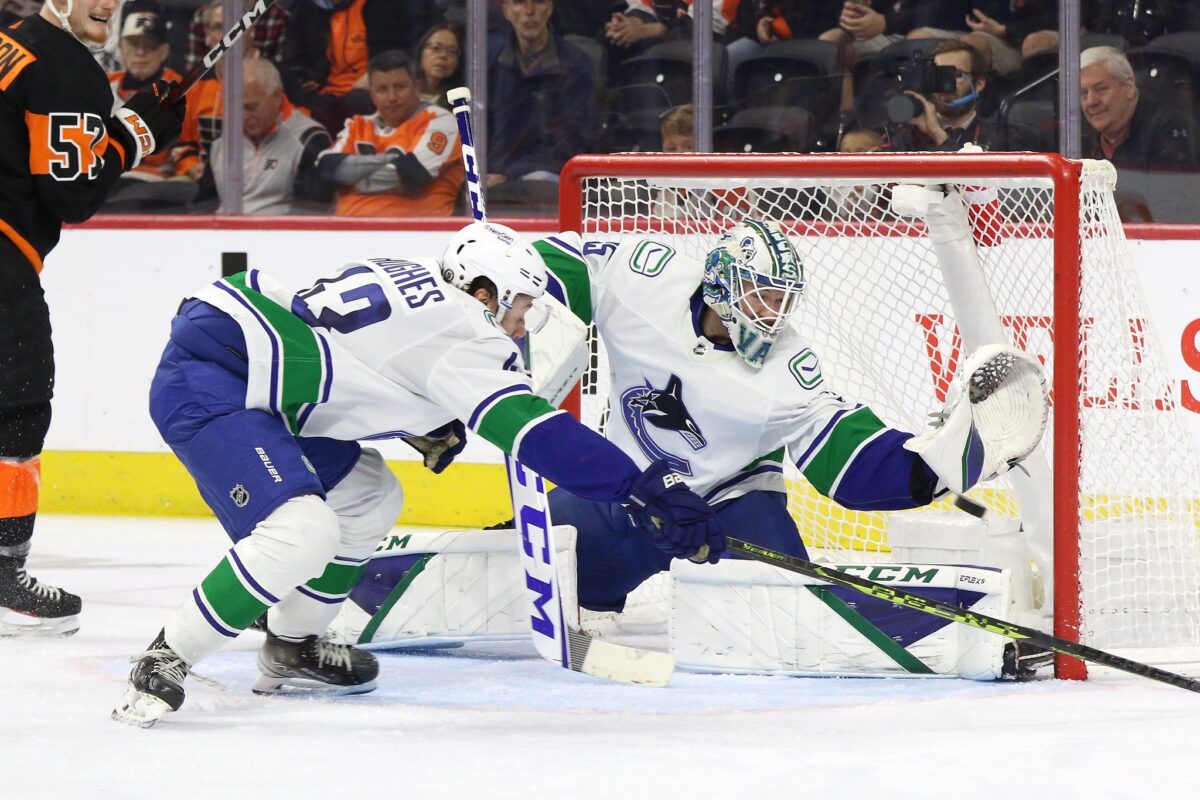 I also made the decision to move the Buffalo Sabres and Ottawa Senators out of playoff race this week. While the two Atlantic Division rivals had been making a case for the playoffs leading up to the trade deadline, both have cooled off massively and the math to get themselves into the postseason is simply not favorable. While there's still a chance they go on and rattle off a five-game winning streak, their recent string of losses would make that the only way they could have a chance to compete for the final Wild Card.
19-13: Every Point Matters for the Playoffs
19. Pittsburgh Penguins (Last Ranking: 15)
18. Nashville Predators (Last Ranking: 17)
17. Calgary Flames (Last Ranking: 21)
16. Florida Panthers (Last Ranking: 16)
15. Seattle Kraken (Last Ranking: 12)
14. Winnipeg Jets (Last Ranking: 18)
13. New York Islanders (Last Ranking: 14)
Ultimately, three teams in this part of this ranking won't make the postseason. When you keep that in mind, it puts every point lost back into perspective. While points earned at the start of the season count the same as those earned this week, they do seem to carry more weight for teams like the Pittsburgh Penguins when you know that an opponent is breathing down your neck for the last Wild Card spot yet you muster three-straight losses in regulation.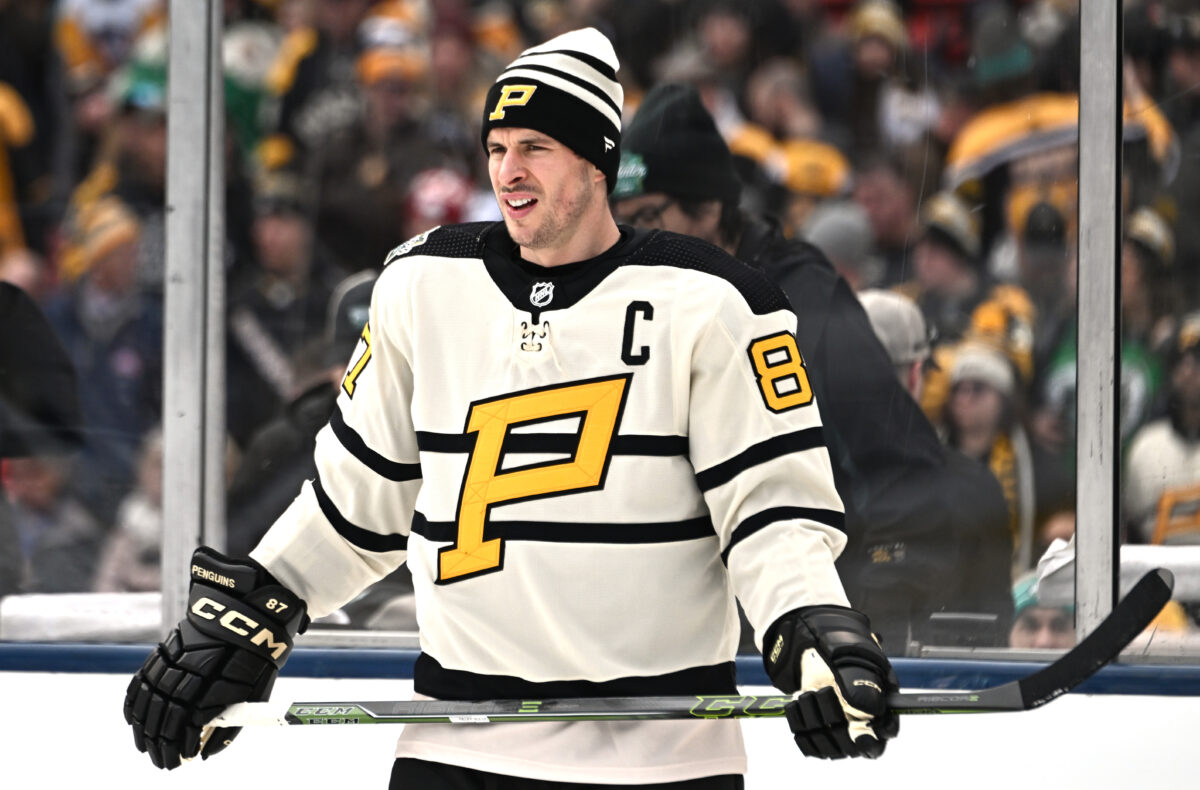 It's difficult to tell where things will fall in the remaining weeks. The Florida Panthers and Calgary Flames are pulling themselves back into playoff contention but may run out of season to make the comeback, the Nashville Predators somehow are right in the thick of things with games in hand despite selling at the Trade Deadline, and the Seattle Kraken, New York Islanders and Winnipeg Jets are still doing enough to keep their heads above water despite their grip on the playoffs feeling tenuous at best some days.
---
---
Overall, this will make for an exciting stretch run that could take every game on the calendar in order to decide who makes the playoffs. That's a great thing, as we can only hope for teams to be playing meaningful games once we reach April.
12-2: Winning Streaks and Racking Up Points
12. Dallas Stars (Last Rankings 9)
11. Tampa Bay Lightning (Last Ranking: 11)
10. Edmonton Oilers (Last Ranking: 13)
9. Los Angeles Kings (Last Ranking: 7)
8. Minnesota Wild (Last Ranking: 6)
7. New York Rangers (Last Ranking: 10)
6. Vegas Golden Knights (Last Ranking: 5)
5. New Jersey Devils (Last Ranking: 2)
4. Toronto Maple Leafs (Last Ranking: 4)
3. Carolina Hurricanes (Last Ranking: 3)
2. Colorado Avalanche (Last Ranking: 8)
While I would normally do a breakout of each team in the top 10, I really don't think that works this week. First off, the gap between the 12th-ranked team and the fifth-ranked team is minimal in terms of the on-ice product and the standings off it. Roughly six points separate these teams, and at different points this week we had a four-way tie for fifth place in the NHL overall. So, instead of breaking these teams out into their own sections, I'm going to highlight them all in a group similar to the rest of the Rankings.
This week, the Tampa Bay Lightning showed that their demise may have been overstated, or that they simply knew how to beat the New Jersey Devils, as they played them three times and went 2-1-0. However, I wasn't ready to bring them up the Rankings yet with how good teams around them are playing. I also didn't want to drag the Devils far down it either, as this (frankly weird) scheduling didn't set them up for success this week.
For teams on a hot streak, the New York Rangers, Colorado Avalanche, and Edmonton Oilers are rounding into form with four, five and three-game winning streaks, respectively. By winning now, all of these teams keep their division leaders in view, meaning they could still claim the title if they keep this play up. I really wouldn't be surprised if the future Stanley Cup winner comes out of this group of talent.
Speaking of division leaders, the Dallas Stars and Carolina Hurricanes are still holding onto the Central Division and Metropolitan Division, but their grip is tenuous. The Stars lost two games this week, and barely pulled off a win against the Calgary Flames on Saturday. On the other hand, the Hurricanes won two of their three games this week, but with the announcement of Andrei Svechnikov suffering a season-ending injury, their offensive core suffered a major blow that could be a significant loss come the playoffs.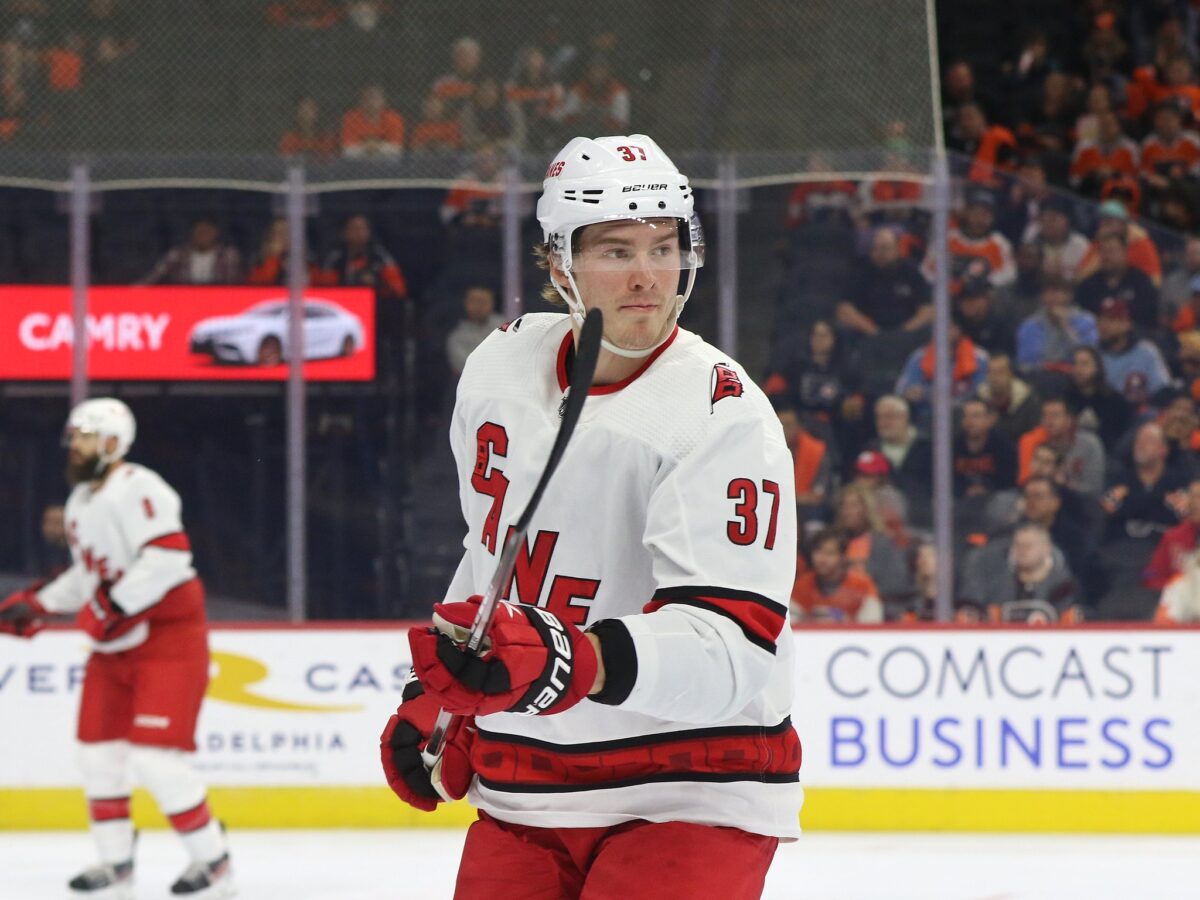 As for the Vegas Golden Knights and L.A. Kings, they spent most of the week tied for the lead of the Pacific Division. While the Golden Knights took the lead back with a win on Sunday, this battle may not be decided until the last game of the season at this rate.
Finally, we are left with the Minnesota Wild and Toronto Maple Leafs, who both sit second in their division but are uncomfortably close to their division rivals. Both teams keep winning, yet they can't get any meaningful distance between themselves and third-place, which means they could find themselves as the road team come the 2023 Playoffs should they falter.
In short, the top of the leaderboard is filled with absolutely incredible teams, and you can make the argument for just about every one them from positions 2 – 12.
1. Boston Bruins
Last Ranking: 1
Of course, this excludes the Boston Bruins, who started the week with a shocking loss to the Blackhawks, before shutting out two of their next three opponents while scoring 15 goals in those three games.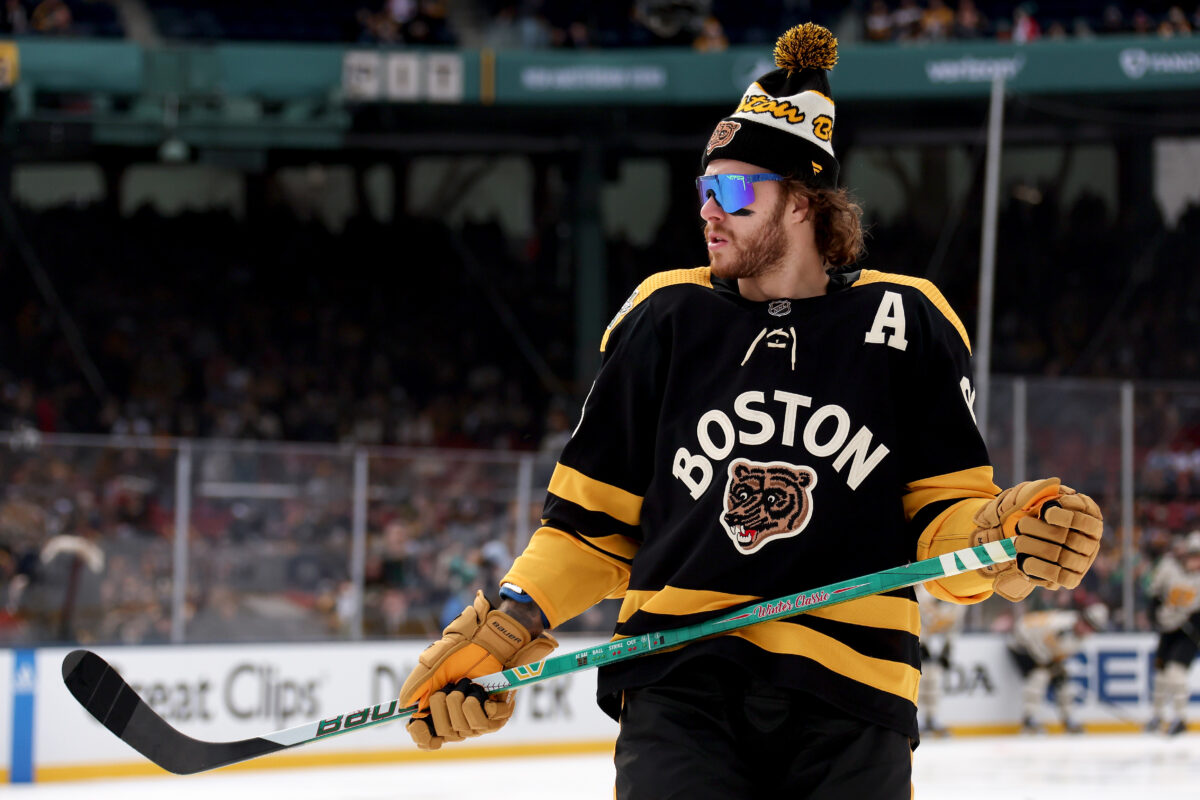 We all know that the Bruins are the best team in the NHL right now, so the question becomes how long do they keep this play up? There's a chance that they may start taking their foot off the gas, but that seems unlikely. This feels like a team of destiny that wants to set every record possible in the regular season before preparing to roll into the playoffs.
NHL Regular Season Has Exciting Conclusion Ahead
This week, I decided to mix up how I presented the Power Rankings. While trying to compile the list, I felt like this was the best way to communicate where I thought these teams were at, as there is a real blob of talent near the top and bottom of the standings, outside of the Bruins who stand well above everyone else.