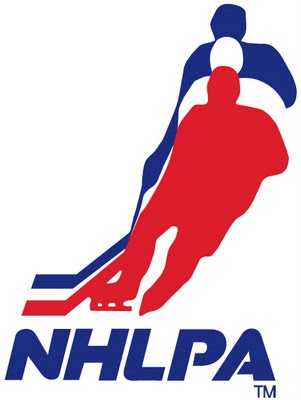 A major sticking point in the stalemate between the NHL and NHLPA is the disagreement over a proposed five-year term limit on standard player contracts. The NHLPA is opposed to setting a term limit on standard player contracts. However, only approximately 20-percent of the 750 NHLers (148) are signed to contracts that are five or more years in length. Of those 148 contracts, 91 exceed five years. There are 44 contracts that are signed to seven or more years, which is only 6-percent of all players.
It is difficult to understand why the NHLPA would be opposed to the NHL's proposal of a five year term-limit on contracts. Limiting the length of players' contracts to five years offers players greater opportunities to maximize their earnings. Let's use Evgeni Malkin as an example. After completing his entry-level contract in 2009, Malkin signed a five-year deal worth $43,500,000, an average annual value of $8,700,000. Malkin's five-year contract expires in 2014, at which time he will become an unrestricted free agent at the age of 27. If Malkin signs another five-year contract, he will have another opportunity to pursue free agency when he turns 32.
Setting a five-year term-limit could enable players to explore free agency at a far greater frequency, which may maximize their earning potential in a competitive market. The first opportunity to explore free agency comes after the entry-level contract expires, at which time most players are in their early 20s. The second opportunity at free agency comes by the time players are in their late 20s. The third opportunity comes when players are in their early 30s, thus allowing them to explore free agency for a fourth time when in their mid 30s.
The NBA has a five-year term-limit on player contracts. The NFL also has a set limit on the length of player contracts. Additionally, both the NBA and the NFL are salary capped leagues like the NHL. Therefore, limitations on contract length should be accepted in the next CBA agreement between the NHL owners and players. The limitations will not impede the earning potential of players. The term-limit presents more options for players, as it creates a more competitive market for signing free agents, and it allows them to explore free agency at a much higher frequency than under the previous CBA. The biggest gain that the clubs will see from term-limits is the elimination of cap circumventing contracts. The elimination of these types of contracts will allow more teams to offer competitive salaries to free agents, and a competitive market will mean more dollars can be spent on players. The notion that players will have nothing to gain by accepting a term-limit on contracts is misguided.
Below is a list of players by team who have signed contracts that are five years or greater, with their terms in parentheses.
Anaheim Ducks:
Cam Fowler (5 ys, $4MM)
Ryan Getzlaf (5 yrs, $5.3MM~)
Corey Perry (5 yrs, $5.3MM~)
Bobby Ryan (5 yrs, $5.1MM)
Boston Bruins:
Marc Savard (7 yrs, $4MM~)
Tyler Seguin (6 yrs, $5.75MM)
Zdeno Chara (7 yrs, $6MM~)
Nathan Horton (6 yrs, $4MM)
Buffalo Sabres:
Ville Leino (6 yrs, $4.5MM)
Ryan Miller (5 yrs, $6.25MM)
Tyler Myers (7 yrs, $5.5MM)
Christian Ehrhoff (10 yrs, $4MM)
Calgary Flames:
Michael Cammalleri (5 yrs, $6MM)
Jarome Iginla (5 yrs, $7MM)
Alex Tanguay (5 yrs, $3.5MM)
Dennis Wideman (5 yrs, $5.25MM)
Mark Giordano (5 yrs, $4MM~)
Miikka Kiprusoff (6 yrs, $5.8MM~)
Carolina Hurricanes:
Eric Staal (7 yrs, $8.25MM)
Jordan Staal (10 yrs, $6MM)
Cam Ward (6 yrs, $6.3MM)
Jeff Skinner (6 yrs, $5.7MM~)
Chicago Blackhawks:
Patrick Kane (5 yrs, $6.3MM)
Jonathan Toews (5 yrs, $6.3MM)
Patrick Sharp (5 yrs, $5.9MM)
Marian Hossa (12 yrs, $5.25MM)
David Bolland (5 yrs, $3.3MM~)
Brent Seabrook (5 yrs, $5.8MM)
Duncan Keith (13 yrs, $5.5MM~)
Colorado Avalanche:
Paul Stastny (5 yrs, $6.6MM)
Columbus Blue Jackets:
R.J. Umberger (5 yrs, $4.6MM)
James Wisniewski (6 yrs, $5.5MM)
Fedor Tyutin (6 yrs, $4.5MM)
Jack Johnson (7 yrs, $4.35MM~)
Dallas Stars:
Loui Eriksson (5 yrs, $4.25MM)
Brenden Morrow (6 yrs, $4.1MM)
Trevor Daley (6 yrs, $3.3MM)
Kari Lehtonen (5 yrs, $5.9MM)
Detroit Red Wings:
Pavel Datsyuk (7 yrs, $6.7MM)
Henrik Zetterberg (12 yrs, $6MM~)
Johan Franzen (11 yrs, $3.95MM~)
Niklas Kronwall (7 yrs, $4.75MM)
Edmonton Oilers:
Shawn Horcoff (6 yrs, $5.5MM)
Taylor Hall (7 yrs, $6MM)
Jordan Eberle (6 yrs, $6MM)
Ryan Whitney (6 yrs, $4MM)
Florida Panthers:
Stephen Weiss (6 yrs, $3.1MM)
Brian Campbell (7 yrs, $7.14MM~)
Los Angeles Kings:
Anze Kopitar (7 yrs, $6.8MM)
Mike Richards (12 yrs, $5.75MM)
Jeff Carter (11 yrs, $5.27MM~)
Dustin Brown (6 yrs, $3.175MM)
Drew Doughty (8 yrs, $7MM)
Jonathan Quick (10 yrs, $5.8MM)
Minnesota Wild:
Zach Parise (13 yrs, $7.5MM~)
Ryan Suter (13 yrs, $7.5MM~)
Dany Heatley (6 yrs, $7.5MM)
Mikko Koivu (7 yrs, $6.75MM)
Pierre-Marc Bouchard (5 yrs, $4.08MM)
Tom Gilbert (6 yrs, $4MM)
Montreal Canadiens:
Scott Gomez (7 yrs, $7.35MM~)
Tomas Plekanec (6 yrs, $5MM)
Brian Gionta (5 yrs, $5MM)
Rene Bourque (6 yrs, $3.33MM~)
Max Pacioretty (6 yrs, $4.5MM)
Josh Gorges (6 yrs, $3.9MM)
Carey Price (6 yrs, $6.5MM)
Nashville Predators:
Shea Weber (14 yrs, $7.85MM~)
Pekka Rinne (7 yrs, $7MM)
Martin Erat (7 yrs, $4.5MM)
David Legwand (6 yrs, $4.5MM)
Mike Fisher (5 yrs, $4.2MM)
Kevin Klein (5 yrs, $2.9MM)
New Jersey Devils:
Ilya Kovalchuk (15 yrs, $6.66MM~)
Patrik Elias (7 yrs, $6MM)
Dainius Zubrus (6 yrs, $3.4MM)
Anton Volchenkov (6 yrs, $4.25MM)
New York Islanders:
Rick DiPietro (15 yrs, $4.5MM)
John Tavares (6 yrs, $5.5MM)
Michael Grabner (5 yrs, $3.0MM)
Kyle Okposo (5 yrs, $2.8MM)
Lubomir Visnovsky (5 yrs, $5.6MM)
New York Rangers:
Rick Nash (8 yrs, $7.8MM)
Marion Gaborik (5 yrs, $7.5MM)
Brad Richards (9 yrs, $6.66MM~)
Marc Staal (5 yrs, $3.975MM)
Henrik Lundqvist (6 yrs, $6.875MM)
Ottawa Senators:
Jason Spezza (7 yrs, $7MM)
Erik Karlsson (7 yrs, $6.5MM)
Milan Michalek (6 yrs, $4.33MM~)
Kyle Turris (5 yrs, $3.5MM)
Philadelphia Flyers:
Danny Briere (8 yrs, $6.5MM)
Ilya Bryzgalov (9 yrs, $5.66MM~)
Scott Hartnell (6 yrs, $4.75MM)
Chris Pronger (7 yrs, $4.92MM~)
Kimmo Timonen (6 yrs, $6.33MM~)
Andrej Meszaros (6 yrs, $4MM)
Luke Schenn (5 yrs, $3.6MM)
Wayne Simmonds (6 yrs, $3.975MM)
Max Talbot (5 yrs, $1.75MM)
Phoenix Coyotes:
Keith Yandle (5 yrs, $5.25MM)
Antoine Vermette (5 yrs, $3.75MM)
Martin Hanzal (5 yrs, $3.1MM)
Zbynek Michalek (5 yrs, $4MM)
Pittsburgh Penguins:
Sidney Crosby (12 yrs, $8.7MM) [Note: Crosby's extension begins in 2013-14.]
Evgeni Malkin (5 yrs, $8.7MM)
Marc-Andre Fleury (7 yrs, $5MM)
James Neal (6 yrs, $5MM)
Paul Martin (5 yrs, $5MM)
Brooks Orpik (6 yrs, $3.75MM)
San Jose Sharks:
Martin Havlat (6 yrs, $5MM)
Dan Boyle (6 yrs, $6.66MM~)
Brent Burns (5 yrs, $5.76MM)
Marc-Edouard Vlasic (5 yrs, $4.25MM)
St. Louis Blues:
David Backes (5 yrs, $4.5MM)
T.J. Oshie (5 yrs, $4.175MM)
Roman Polak (5 yrs, $2.75MM)
Tampa Bay Lightning:
Vincent Lecavalier (11 yrs, $7.72MM~)
Steven Stamkos (5 yrs, $7.5MM)
Ryan Malone (7 yrs, $4.5MM)
Matt Carle (6 yrs, $5.5MM)
Victor Hedman (5 yrs, $4MM)
Mattias Ohlund (6 yrs, $3.6MM~)
Toronto Maple Leafs:
Phil Kessel (5 yrs, $5.4MM)
Mikhail Grabovski (5 yrs, $5.5MM)
James van Riemsdyk (6 yrs, $4.25MM)
Dion Phaneuf (6 yrs, $6.5MM)
Mike Komisarek (5 yrs, $4.5MM)
Vancouver Canucks:
Daniel Sedin (5 yrs, $6.1MM)
Henrik Sedin (5 yrs, $6.1MM)
Ryan Kesler (6 yrs, $5MM)
Roberto Luongo (12 yrs, $5.33MM~)
David Booth (6 yrs, $4.25MM)
Kevin Bieksa (5 yrs, $4.6MM)
Jason Garrison (6 yrs, $4.6MM)
Dan Hamhuis (6 yrs, $4.5MM)
Keith Ballard (6 yrs, $4.2MM)
Washington Capitals:
Alex Ovechkin (13 yrs, $9.53MM~)
Nicklas Backstrom (10 yrs, $6.7MM)
Mike Ribeiro (5 yrs, $5MM)
Brooks Laich (6 yrs, $4.5MM)
John Carlson (6 yrs, $3.96MM)
Winnipeg Jets:
Evander Kane (6 yrs, $5.25MM)
Andrew Ladd (5 yrs, $4.4MM)
Dustin Byfuglien (5 yrs, $5.2MM)
Ron Hainsey (5 yrs, $4.5MM)
Tobias Enstrom (5 yrs, $5.75MM)
Ondrej Pavelec (5 yrs, $3.9MM)