The New York Rangers placed forward Ryan Malone on waivers Tuesday, likely signifying the end of the 35-year-old's career in the NHL.
Ryan Malone is on unconditional ($125) waivers, which if he clears (and he no doubt will) allows for mutual termination of his contract.

— Bob McKenzie (@TSNBobMcKenzie) February 3, 2015
The DUI Charges
It's a heartbreaking story and not the way Malone or many others were hoping it would end. The Pittsburgh, PA native was charged with driving under the influence and possession of crack cocaine in April of last year and that all but brought an end to his career in the NHL.
He agreed to participate in a treatment program to avoid having the charge go on his criminal record and was placed on stage two of the NHL/ NHLPA's Substance Abuse and Behavioral Health Program. He missed the rest of the season and the entire playoffs with the Tampa Lightning after the incident.
The NHL allowed Malone to sign with any NHL team during the summer and the Rangers decided to take a chance on the scruffy forward. They invited Malone out to practice with the team prior to the season's opening and ultimately agreed to a $700,000 contract.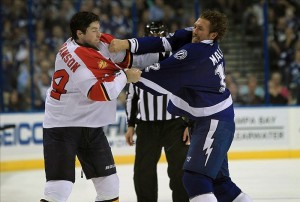 Was Once a Great Two-Way Forward
He has played just six games this season with the blueshirts and has no points and is a -4. He has spent the majority of the season with the team's AHL affiliate playing just 24 games with the Hartford Wolf Pack and has four goals and 10 points. These numbers are a far cry from a time when Malone was once a hot commodity in the NHL and largely seen as one of the better two-way forwards in the game.
During the past 10 years in the NHL, Malone hit the 20-goal mark six times. He set a career high back during the 2007-08 season when he had 27 goals and 51 points in 77 games. He has amassed 179 goals and 370 points in 647 games. These numbers could have been even greater, but Malone, due to the way he plays the game, suffered many injuries.
He never played a full 82-game season, never coming closer than 81, which he did during his first season back in 2004. Though he played for 10 years, he only averaged 7.8 full seasons of games played. Over his career he has racked up 693 penalty minutes, once again showing that he liked to play with an edge. In 2010 he was lucky enough to represent his country at the Winter Olympics in Vancouver. In six games with Team USA he had three goals and five points.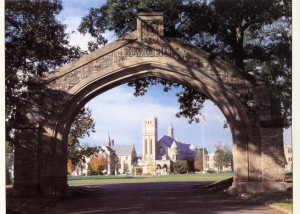 Had a Bright Future
Malone had a very bright future ahead of him something that became very apparent during his days in high school. He attended the legendary Shattuck St. Mary's boarding school in Faribault, MN that prides itself on being one of the best athlete producing institutions around. It has been the home to current NHL superstars Zach Parise, Nathan MacKinnon, Jonathan Toews, and Sidney Crosby.
The 6-foot-4 winger, played one season at the school in 1997-98 and was a stud. As a 19-year-old, Malone had 41 goals and 85 points in 50 games and 69 PIMs. He would go on to play four years for the St. Cloud State Huskies before finally getting his shot with the Pens.
According to TSN's Bob McKenzie Malone approached the Rangers telling them that he was ready to call it a career.
Malone, who'd been playing in Hartford (AHL), told NYR yesterday he wanted to pack it in. So NYR put him on unconditional waivers today.

— Bob McKenzie (@TSNBobMcKenzie) February 3, 2015

It is unfortunate that Malone's career had to end this way as it seems as it was one that showed lots of promise, but if the team's actions suggest anything it is that his time with the Rangers is over.