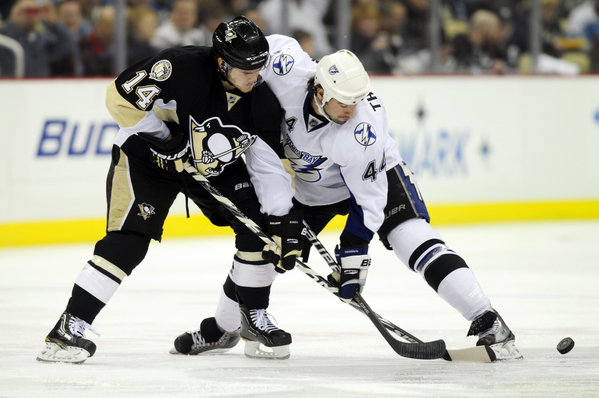 With over 2 weeks of hockey behind us, we are rapidly approaching the end of the first quarter of the season. While it's still early for some teams, there are several who have already played ten games. With 12 games being the 25% mark on the season, we can now start to look at some Hot & Cold players from a Fantasy perspective so far. While we mainly tend to focus on offensive players in Fantasy, there are more and more leagues taking other categories into consideration such as Hits, +-, & Shots on goal. With that being said, the offensive players still prove to be the most dominant as they provide Goals, Assists, Points, Power Play Points, Short Handed Points and typically a good plus minus as well. Here we will try to help you find the best of  best with  all categories considered.
Who's Hot
David Clarkson (New Jersey Devils)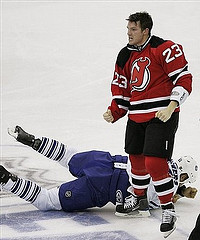 Once recognized mainly for his physical play, Clarkson has really stepped up in recent years. After scoring 30 goals for the Devils last season, the 6-1 winger has established himself as a legitimate top 6 forward. He has that mix of size and skill that all teams look for in a player, and he's been on an incredible tear in recent games. With 12 points, 16 hits and a +2 rating in his first 9 games, Clarkson is proving to be a very effective Fantasy Player. We also don't see him slowing down anytime soon as he continues to produce alongside Patrick Elias.  He should be solid addition in all leagues, including traditional "Points Only" formats. If he's available in your league, scoop him up quickly. He's for real.
Chris Kunitz (Pittsburgh Penguins)
Kunitz has been riding shotgun with Crosby this season and has been on fire. He's currently tied with Evgeni Malkin for 2nd in team scoring with 12 points in 10 games. Not too mention his +6 rating , Power Play goals and a whopping 26 hits to go along with that. Excellent Fantasy player this season.
Henrik Zetterberg (Detroit Red Wings)
"Hank" Zetterberg has caught fire after a bit of a slow start. The center has formed a strong duo with big winger Johan Franzen on the Wings 2nd line. He broke out in a big way against St.Louis on Friday February 1st with a 5 point night. He now has 13pts in 9 games to go along with a +4 rating, 5 power play points and a short handed goal. Zetterberg helps you in all categories and should be started in all leagues.
Tobias Enstrom (Winnipeg Jets)
Tobias Enstrom has always been one of the more dangerous offensive minded blueliners in the league, however right now he's producing at an unheard of rate. With 12 points in only 9 games played, the 5-10 D-man currently leads his team in scoring, as well as all NHL defensemen. His -4 rating and lack of hits may hinder him in some leagues, however his offensive production alone from the back end makes him a high end Fantasy player in all leagues. If you have him, you dress him.
PA Parenteau (Colorado Avalanche)
There were some question marks as to how well Parenteau would produce after leaving Long Island and signing a big 4 year deal with the Avalanche in the off season. Well it's safe to say that those questions have been answered based on his production this season. Even without John Tavares as his center, the 6-0 winger has compiled 7 goals through the first 9 games and is playing at a point per game pace. He has a +6 rating to go along with a solid 13 hits as well. While his shooting percentage (36.84%) will certainly come down, we do expect Parenteau to continue producing on an Avalanche team that can desperately use his offense.
Who's Not
Alex Ovechkin (Washington Capitals)
With only 2 goals, 5 points and a -4 rating in his first 10 games, Alex Ovechkin is currently the biggest disappointment in all of Fantasy Hockey. While he does have 18 hits, that's hardly enough to warrant his draft position (likely 1st round) in all Leagues. If he does not turn it around soon, we will see Ovechkin's stock drop significantly heading into next season.
Mike Cammalleri (Calgary Flames)
Cammalleri did pick up 2 assists in a big 4-1 win over Detroit last night, however the "Sniper" has 0 goals in 7 games and only 8 total shots on goal to go along with that. This is hardly the type of production that was expected from the 5-9 forward this season.

Alex Burrows (Vancouver Canucks)
Usually a very useful player due to his consistent goal scoring, solid +-, and ability to put up short handed points, Burrows has really disappointed so far in the young season. After signing a big deal in the off season, the 31 year old winger only has 3 points in his first 9 games to go along with a -2 rating. The Canucks and Fantasy owners alike are expecting much more.

Drew Stafford (Buffalo Sabres)
After posting back to back 20+ goals and 50+ point seasons, it seemed Stafford had finally become a legitimate top 6 forward with size and skill. This year however, he hasn't been able to put it together. Through the first 10 games the 27 year old winger has 0 goals, 4 assists and a -6 rating. He should be benched in all leagues until he picks it up.

Phil Kessel (Toronto Maple Leafs)
Phil the "thrill" has had a rough start to his 2013 campaign. He has now gone 10 games without a goal and only 6 assists to go along with it. He does however have a league high 42 shots which is a sign that the goals should start to come soon. Kessel is too talented to keep off the score sheet forever, but this bad start has definitely lost him the trust of his fantasy owners at the moment. My suggestion, keep him active. The goals should come soon and they will probably come in bunches.
Sleepers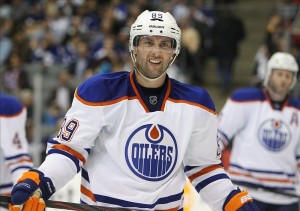 Sam Gagner (Edmonton Oilers) : Has a point in every game this season. 10pts in 9 games.
Brendan Gallagher (Montreal Canadiens) : Rookie Sleeper. Leads the team with a +6 rating and has 5pts in 7 games played.
Fedor Tyutin (Columbus Blue Jackets) : His -4 is a hindrance, however he leads the team with 8 points through 10 games.
Martin Hanzal (Phoenix Coyotes) : Only played 6 games but has 4 goals and 6 points so far.
Jamie Mcginn (Colorado Avalanche) : Is heating up. Started get top line minutes recently and has responded with 5 points in his last 3 games. Also has 23 hits.
Santino currently works as a QMJHL Prospects writer for DobberSports.com. He is also covering the Montreal Canadiens & Fantasy Hockey for AllHabs.net. Santino will be covering Fantasy Hockey for THW. Follow him on twitter @SantinoFasulo