The free-agent market is a bone-bleaching desert. With training camp just a couple weeks out, there's not much out there if a general manager is looking to round out the depth chart.
Nonetheless, teams are looking at what's out there, whether that means they're offering contracts or just trying to get players into training camp on a professional tryout contract (PTO). With that in mind, here's a look at the best of what's left out there among free agent defensemen and goaltenders
Kris Russell
Hockey's favorite shot blocker is surprisingly still without a contract. The most recent update on him was that there are up to eight teams interested in his services. That's not surprising. He's easily the most coveted defenseman left in the post-apocalyptic wasteland that is September free agency. He can add a little offense, but his -3.26% adjusted CF%Rel over the last two seasons casts an ugly pallor over his shot-blocking totals. They're that high because the puck is always in the wrong zone. The amount of money he gets on a new contract may be in excess of what he brings to a team, but options are thin for desperate clubs.
James Wisniewski
Heading to Tampa Bay training camp on a PTO, Wisniewski, a coveted right-shot defender, has the potential to be an undervalued pickup. However, there are big questions about how he'll perform. He could be a third-pairing defender who provides an offensive boost and the ability to slot nicely into a second-unit power play. Or he could be significantly worse than that. He didn't play last season after tearing his ACL in Carolina's season opener and the prior year ended with Wisniewski unable to find success after being traded to the Anaheim Ducks from the Columbus Blue Jackets. The Ducks didn't even give him a single postseason game.
---
RELATED: The Best of What's Left: Free Agent Forwards
---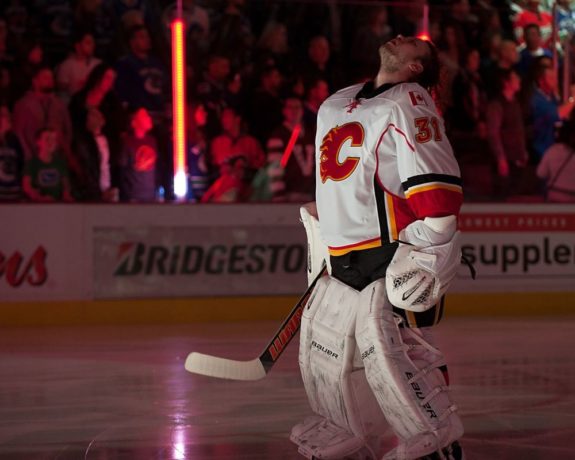 Karri Ramo
If you're a team looking for a goaltender in free agency at this point in the offseason, you might be in need of a drink. There isn't much out there. But for a team that is dead-set on getting a goaltender in free agency, Ramo may be the best option among players with NHL experience.
He's been patchy at best in his NHL career and is coming off a year where he had opportunity after opportunity to take the reins for the Flames, but never really managed to make it happen. In his defense, there wasn't a goaltender in the organization who was able to pull it together, which says something about the team as well. Unfortunately, his .906 save percentage and .918 even-strength save percentage doesn't say great things about his play last year.
---
RELATED: The Hockey Writers' 2016 PTO Tracker
---
Dennis Seidenberg
The elderstateman still has something left in the tank at age 35. His offensive contributions have all but dried up, but that doesn't mean a team with a thin blue line couldn't benefit from adding him as a seventh defender. He's a former Stanley Cup winner who can play third-pairing minutes, though his -4.41% adjusted CF%Rel over the last couple seasons will give some general managers pause. Seidenberg is hoping that strong play at the 2016 World Cup will be enough to earn him a chance to prove he can still be a contributor in the NHL.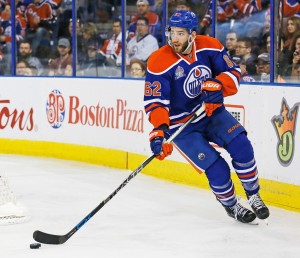 Eric Gryba
Another right-shot defenseman, Gryba could provide a solution for a team thin on the blue line and in need of a right-shot. One of the teams in that particular situation is the Edmonton Oilers, who Gryba played for last season. The Oilers aren't champing at the bit to get him on a contract, but they have given him a PTO to come into training camp in a familiar situation. Over the last couple seasons, he hasn't contributed a whole lot, but nonetheless remains one of the better options available in a thin market.
Matt Bartkowski
While he's a cusp defenseman, he's only 28. That improves the odds that what you saw last year is what you'll get this year, at least compared to some of the older defenseman available on the market. While the Vancouver defensive group was hit by injuries last year and it wasn't the league's strongest group to start with, Bartkowski suited up for all but two games. There are teams where he could be a useful addition out of camp.
Others Available:
Defensemen: Christian Ehrhoff, Michal Jordan, Jakub Nakladal, Kyle Quincey, Marek Zidlicky
Goaltenders: Dan Ellis, Anders Lindback