Remember when home-ice advantage in the NHL Playoffs used to mean something? Those were the good old days, weren't they?
Teams played out the regular season and strived for home-ice advantage. It was easy to see why. They get to play a potential deciding game in front of their home fans. It was good for the team's bottom line. They got last line change for matchups.

Home ice meant something. It meant the odds of winning favored the home team better than a coin flip. While having home-ice advantage wasn't a guarantee of winning, their chances were improved.
Today I ask you a question. Is that still true today? Is having home-ice advantage the same now as it was in year's past? While the same things mentioned above still ring true today, I am here to tell you home-ice is not the same anymore. In fact, not only is it a distant thing of the past, we should have seen it coming from miles away.
But Why Is Home-Ice Different Now?
That's the big question. What has changed over the years to render home-ice advantage almost meaningless? Yes, I said meaningless.
---
Latest News & Highlight
---
We should have seen this coming from miles away. For evidence, simply look at the winners of the President's Trophy. Those teams get home-ice advantage in every round of the playoffs. How many of them went on to win a Stanley Cup that season?
Going back to the start of the 1985-86 season, we have 37 President's Trophy winners. Just eight of those teams won the Stanley Cup. Not since the 2012 Chicago Blackhawks has a team won both the President's Trophy and the Stanley Cup in the same season.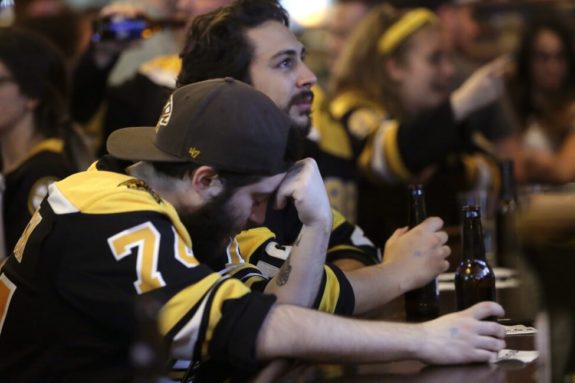 Taking things one step further, no team since that Blackhawks' team has even made the Stanley Cup Final. So much for home-ice advantage, eh?
To answer this tough question will require evaluating multiple factors. While there's not one dominant reason road teams are enjoying more success, there's many smaller reasons but together that seem to explain what we are seeing.
Take this season's playoffs for instance. Entering Thursday night's action, road teams were 23-14 for a .621 winning percentage. That's an absurdly high winning percentage. Home teams are winning under 40% of the time. Even the mighty Boston Bruins are just 1-2 at TD Garden against the Florida Panthers in their first-round series.
Here are some possible reasons that could explain the rise of the road teams.
The Playoff Format
We have to start with the playoff format. Each division winner gets to play a wild card team in the first round. Then the second place team hosts the third place team in round one.
The fact of the matter is that there just isn't much of a gap between the teams in terms of talent. The Panthers were the last team to make the Eastern Conference Playoffs. But with players like Matthew Tkachuk and Aleksander Barkov, they can easily hang in with a team like the Bruins.
The Rangers/Devils through four games saw every road team win. Those are two evenly matched teams. In past seasons, there was a noticeable talent gap between the top and bottom teams. That simply is not the case anymore.
As long as the playoff format remains the way it is, home teams may have an advantage in a series, but it will be slight. This leads into our next reason for home-ice disadvantage.
Parity & the Salary Cap
With teams closer together talent wise, parity around the NHL is at or near an all-time high. Teams playing each other in the first round are relatively closer to each other in the standings.
For instance, the Oilers/Kings were separated by just five points in the regular season. Each team has a road win on their record. Likewise, the Stars/Wild were separated by just five points. Similarly each team has a road win on their record. It's the same for the Leafs/Lightning with each team winning once on the road.
The salary cap is an important factor to parity. Since teams all face the same upper-limit, teams have to construct their rosters in a way that are cap compliant. That limits what front offices can do in terms of adding high-end talent.
With a level-playing field on the cap, the advantage teams can get is limited which allows other teams a better chance to win. As long as a salary cap is in play, this will continue to be a thing.
Road Teams Are Not Intimidated
Think back to hockey of year's past. What is missing from today's game? An intimidation factor in a building. It's not as prevalent now.
The Old Chicago Stadium. The Pittsburgh Civic Arena. Joe Louis Arena. Maple Leaf Gardens. The Montreal Forum. Today's buildings while beautiful, just don't have the same intimidation factor as they used to have.
You Might Also Like
Many of the buildings are actually quite the same from city to city. They can still get loud. But that element of intimidation is gone. Road teams have no issue playing in someone else's barn. That "fear factor" or whatever you want to call it just doesn't exist anymore.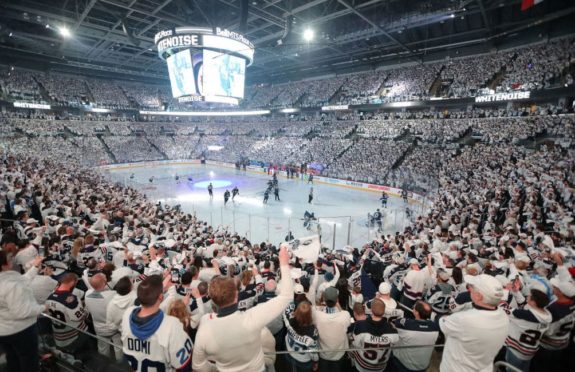 It makes things easier on the road team than ever before to have success. This isn't changing anytime soon. In fact as new arenas are built, they are expected to be in a similar mold to what's out there now. While the in-rink amenities for fans will be off the charts, road teams are more comfortable than ever in today's game. They look forward to going on the road more than ever before.
Couple Other Possible Ideas
Players seem better equipped and coached to handle the adversity of the road. They are the same no matter where their travels take them.
The primary focus for teams also seems to have shifted to just make the playoffs rather than strive for home ice. With all the ups and downs of a season including injuries, just making the big dance is enough for a chance at the Stanley Cup. See the 2012 Los Angeles Kings winning from the eight seed. Once they're in, it doesn't matter where they play.
Lower-seeded teams are better than ever before as well. This leads to an increased chance to win away from home against higher-seeded teams.
The signs have been there for a while. But now in these playoffs, we are seeing road teams enjoy more success. Whether this kind of success continues remains to be seen. But the one thing we cannot deny is that the power of home-ice advantage is truly a distant thing of the past regardless of what reasons you think it is.