The Bruins have fired head coach Claude Julien.
He's the fourth coach to be fired this season. In his 10th season with the Bruins, Julien was the longest-tenured coach in the NHL and his career-wide .603 points percentage is 10th all-time among coaches who have coached at least 500 games.
Assistant coach Bruce Cassidy has been named the team's interim head coach.
It's not hard to see the Bruins making the postseason and going on a run following this news. They've had solid possession all year — taking 55.86 percent of the shot share at evens, according to Corsica — but haven't been able to buy a save when Tuukka Rask isn't in net. Despite Rask playing well, the team's collective .907 save percentage at even strength is the third-worst mark league-wide. Moreover, their 5.97 shooting percentage at even strength is the lowest in the NHL and could easily start to rise.
The Bruins could easily go on a run and it doesn't have to have much to do with Julien's absence.
#NHLBruins relieve Claude Julien of coaching duties: https://t.co/t6zczxyE0X

— Boston Bruins (@NHLBruins) February 7, 2017

Julien, the franchise's all-time leader in postseason wins, has one year left on his contract, meaning he'll collect on the rest of this season contract, which pays him $2.5 million, and next season's, which pays out $3 million, according to ESPN's Pierre LeBrun.
Cassidy has spent the last five seasons with the team's AHL affiliate in Providence. He also had a brief stint as the head coach of the Washington Capitals but was fired just 25 games into his second campaign despite getting the Caps into the postseason during his first season.
The situation puts a few great head coaching options out on the market for any team looking, including the Las Vegas Golden Knights. Julien, Ken Hitchcock, and Gerard Gallant should all be on the short list, and it's already been reported that the team has expressed interest in former Islanders coach Jack Capuano.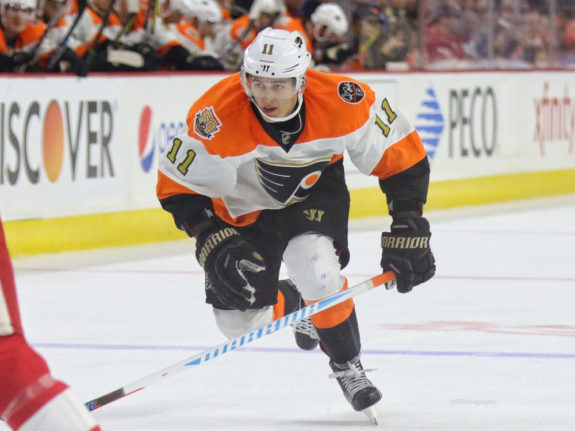 Konecny Injured
Flyers rookie Travis Konecny suffered an injured Monday during the Flyers shutout loss to the Blues. He slid awkwardly into the boards and was removed from the game.
Konecny goes awkwardly into the boards pic.twitter.com/WVINJvFkKv

— Sons of Penn (@SonsofPenn) February 7, 2017
The team didn't have an update on his status after the game but said they'd provide one at some point Tuesday. However, CSN's Tim Panaccio reports that Konecny was seen wearing a walking boot as he exited the building Monday.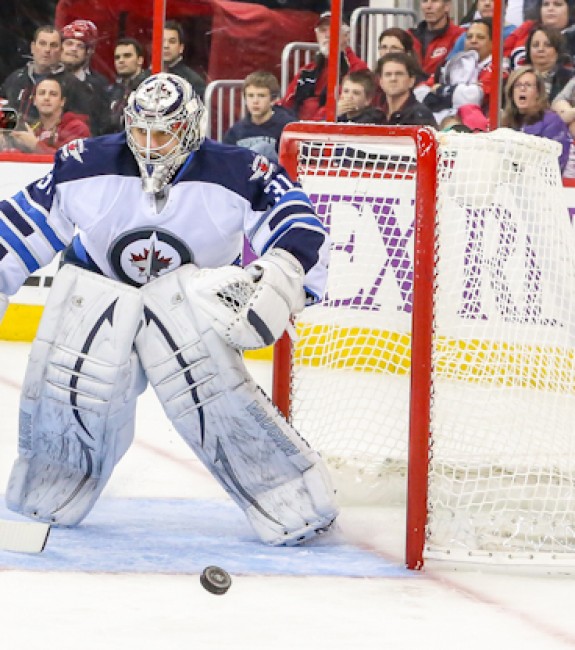 Wait, What?
Jets head coach Paul Maurice told Paul Friesen that goaltender Ondrej Pavelec is going to get more starts.
"He's played well," Maurice said. "So he gets to play more, which pushes the other two guys further down the depth chart."
That's notable because Pavelec is 4-3-0 since being recalled from the AHL. He's posted a not impressive .895 save percentage and hasn't allowed fewer than three goals in any of his starts.
"There's a trust factor there," said captain Blake Wheeler. "He's capable of making some big stops for us … He made some incredible saves [against Colorado on Saturday]. We get one or two of those we're going to be tough to beat."
Once Pavelec has played 10 games he'll have clear waivers to be sent to the AHL. He's spent all season there after he was passed through waivers during training camp.
Elsewhere in the Winnipeg net, Michael Hutchinson is carrying an .894 save percentage through 20 games and Connor Hellebuyck has a .908 save percentage through 35 games.
Odds & Ends
– The Buffalo Sabres claimed Derek Grant off waivers from Nashville on Monday. Grant went to the Predators earlier in the season when he was claimed off waivers from Buffalo. The 26-year-old forward has played 41 games between the two teams this year, posting just four assists and less than a shot per game.
– The Sabres also handed a new contract to defenseman Justin Falk on Monday. He earned a one-year, $650,000 deal. The 6-foot-5 fringe defender has worked his way into 35 games this season, collecting five assists and 21 shots.
– And this:
https://twitter.com/MolinariPG/status/828987667916398592