In today's News & Notes, the Montreal Canadiens have assigned Victor Mete to the AHL, the Boston Bruins have assigned Anders Bjork to the AHL and the Carolina Hurricanes have placed Scott Darlin on waivers.
Mete to Laval
The Canadiens have assigned Mete to the AHL after the 20-year-old defender played in 23 games with the Canadiens this season. The second-year blueliner scored four assists while averaging 15:10 of ice time this season to go along with 23 blocked shots.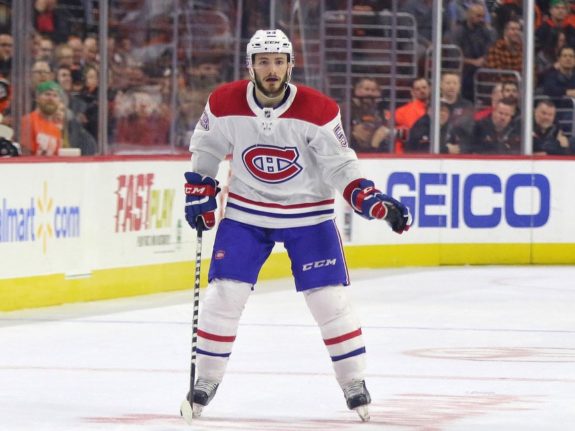 Mete was very impressive in his first year in the NHL last season when he recorded seven assists in 49 games. The expectations weren't sky high for Mete coming out of the draft but the 100th selection from the 2016 NHL Entry Draft shined in training camp and the preseason and forced the Canadiens' hand as a result.
This season, he's played in roughly the same amount of ice time per game but with the return of Shea Weber to the Habs' lineup and the team having seven healthy defenders including Weber, Brett Kulak, Jeff Petry, Jordie Benn, David Schlemko, Mike Reilly and Xavier Ouellet, Mete was simply the odd-man out.
A trip to the AHL should do Mete some good as he'll likely play in upwards of 20 minutes each night and could get a chance to gain confidence at a focal point of the team's blue-line rather than just another piece.
Bjork to Providence
The Bruins have assigned Bjork to the AHL after the second-year winger scored only one goal and three points in 20 games this season. While the potential is there for Bjork, he was never given a chance to play in the top-six and failed to produce as a result. While a trip to the top-six may have helped, Bruins' head coach Bruce Cassidy obviously felt that there was something missing from Bjork's game that meant he wouldn't be an ideal fit there at this time.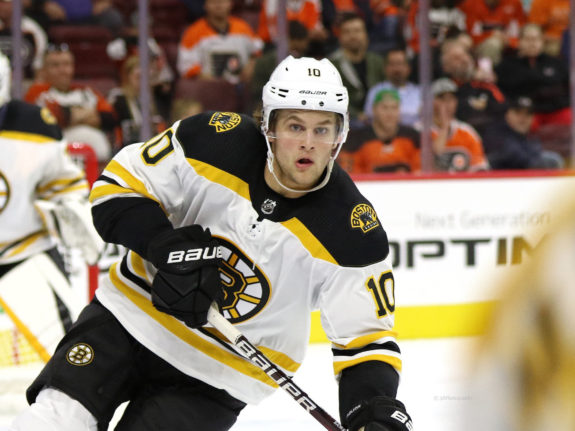 Last season, Bjork scored four goals and 12 points in 30 games in the NHL and had a very good showing alongside Patrice Bergeron and Brad Marchand. This season, the Bruins' injuries have limited them and despite there being an opportunity to grab the brass ring, Bjork has seen himself either in the bottom-six or in the press box on a game-to-game basis. Some time in the AHL could help motivate him for when the team ultimately recalls him.
Related: NHL News & Notes: Miller, Donato, Pickard & More
In related news, the Bruins recalled Ryan Donato from the AHL just one day prior to this move. If the team already feels that he is ready to return to the NHL having proven himself in Providence, then it's entirely possible that Bjork can figure things out too.
Darling on Waivers
The Hurricanes have placed Darling on waivers just two years into his four-year, $16.6 million contract. As Pierre LeBrun reported, if Darling clears waivers, it is expected that he will report to the AHL.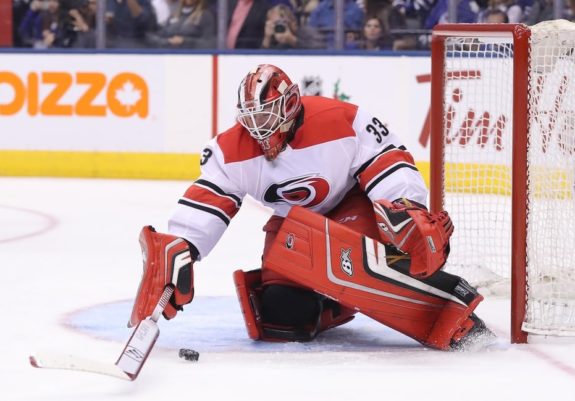 This is a major fall from grace for Darling who has compiled a 2-4-1 record with a 3.14 goals-against average and 892 save percentage in seven games. Darling isn't fairing any better than he did in his first year in Carolina as he went 13-21-7 last season with a 3.18 goals-against average and a .888 save percentage.
The Hurricanes have been reliably rolling out Curtis McElhinney in place of Darling and the 35-year-old journeyman has gone 7-2-0 with a very impressive 2.12 goals-against average and .930 save percentage. Interestingly enough, McElhinney put up very similar numbers last season in Toronto with an 11-5-1 record to go along with a sterling 2.14 goals-against average and .934 save percentage.
Brandon Share-Cohen has covered the NHL and various professional sports for seven years. Working with The Hockey Writers, Brandon works extensively on covering the Boston Bruins in addition to his role as the News Team Lead.