Fellow THW writer Ian C McLaren wrote an interesting article earlier in the week reviewing the effects of a shortened NHL season on NHL playoff aspirations. The two points made in the article were pretty valid and interesting. Firstly, it was suggested that 48 games is clearly a large enough sample size to determine playoff teams as there has traditionally been little change in the actual make up of the 16 playoff teams beyond the 48-game mark. The second point was that based on those statistics, 28 games would be a pretty good marker for teams in the upcoming shortened season. This article will outline three reasons that suggest that the current planned season could play out drastically differently compared with the typical NHL season starting in October.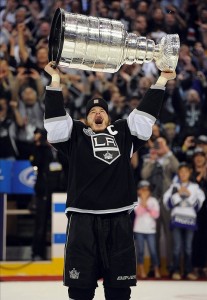 Tightness of Standings After 28 Games
A longer schedule produces greater variations between teams. A quick look at the NHL standings at the 30-game mark last season shows that four teams outside of the postseason at that point moved into the playoffs before the end of the year, including the eventual cup winning Los Angeles Kings. NHL playoff aspirations are clearly effected by psychological perception as well. Being out of the postseason spots one third of the way through a season is drastically different from being out over halfway through a season.
The point variance is also significantly reduced. At the 30-game mark last season (which would be over halfway through this season), only about five teams were a significant number of points outside of a playoff place.
The point variance could be even further reduced in a shortened and condensed schedule where it could be harder to put together long winning streaks. There's little doubt that the change of schedule will have a significant impact on NHL playoff aspirations.
Trade Deadline
The trade deadline has yet to be announced, but the one thing that models looking at the 28 or 48 game mark of previous NHL seasons cannot account for is a trade deadline. This is a vitally important decision making point for General Managers and will be based heavily on their perceptions of their NHL playoff aspirations.
It may simply end up producing a similar story line to last season where parity resulted in only limited movement, but if a few teams use the opportunity to do some shopping, then the market can open up in a hurry. This really does effect NHL playoff aspirations as teams that get off to a slow start may make pre-emptive decisions based on that trade market.
Lack of Training Camp
The most crucial factor effecting NHL playoff aspirations that effects every single team in the league is the lack of a training camp. Rosters are built over the summer based on around a month of training camp including several preseason games. This allows for player assessment, chemistry building, and roster spot competition. That competition will barely be able to happen during a week, coaches will probably rely more heavily on their presumptions as opposed to performance in the week of training camp and new players will have to mesh with their new teams in the early games of the season.
Not only that, but the experiences of the individual players over the past three months have been wildly different. Many traveled to play in Europe in leagues of very different standards, many played in the AHL, and many got to play very little competitive ice hockey at all, if any. This will effect NHL playoff aspirations.
The upcoming NHL season will be fast and furious. Predicting its course is virtually impossible. However, it seems certain that it will play out very differently compared to what could have been had the 113 day NHL lockout never occurred.