We have been looking forward to this week since the Stanley Cup Final wrapped up in September. Just over three months later, hockey is back! This season will be unlike any other, featuring new divisions, new rivalries, and rivalries renewed. The first action-packed week of the 2020-21 season is in the books, so here's a look at some of the league's top performers. 
Forwards: McDavid, Stamkos, Konecny
Although the Edmonton Oilers have been subpar out of the gate this season, Connor McDavid has been, well, Connor McDavid. Despite not scoring in their opening game, McDavid recorded the 13th four-point game of his career in their second game against the Vancouver Canucks. The Oilers' captain put on a dominant display, producing three goals, an assist, and nine shots on goal.
McDavid also added a helper in the Oilers' loss to the Montreal Canadiens just two days later. With five points through three games, expect to see McDavid continue to light the lamp in week two of the season.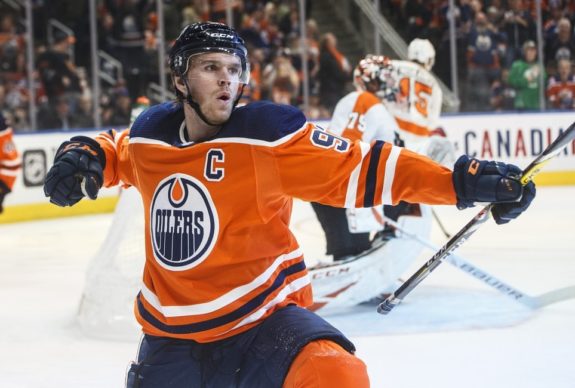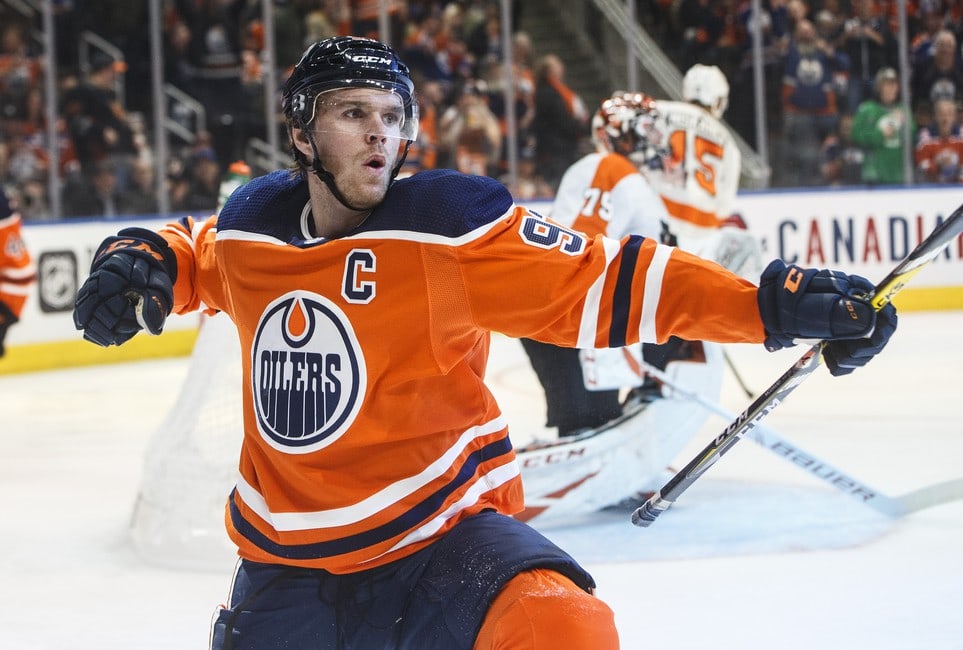 The Tampa Bay Lightning kicked off their season as defending Cup champions with two wins over the Chicago Blackhawks. Captain, Steven Stamkos, shined in his return to the ice after missing nearly all of the 2020 Playoffs due to injury and had surgery in October. With Nikita Kucherov on injured reserve, Stamkos has fit right in on Brayden Point's right-wing. He notched two goals and three assists in two games against the Blackhawks and he will look to get on the score sheet again on Thursday against the Columbus Blue Jackets.
After failing to score a goal in 16 postseason games, Travis Konecny had a point to make entering the 2020-21 season. He did just that, recording five points in the Philadelphia Flyers' pair of wins over the Pittsburgh Penguins. Most notably, the 23-year-old scored his first career hat trick and tallied an assist in their second game of the season.
Although no fans were in attendance, Flyers' mascot Gritty celebrated Konecny's three-goal night by throwing an enormous hat on the ice. Konecny has scored 24 goals in three straight seasons but appears to have the potential to match or even surpass that mark in this shortened season. 
Defensemen: Petry & Makar
Jeff Petry kicked off his 11th NHL season with four points in two games. The 33-year-old defenseman recorded two assists in Canadiens' opening-night loss to the Toronto Maple Leafs. He then added two goals, including a power-play goal, in their shut down win over the Oilers on Saturday. Petry has a plus-3 rating and seven shots on goal in his productive opening to the season. He has scored at least 40 points in his last three seasons and could make it four in a row if he can keep the momentum going.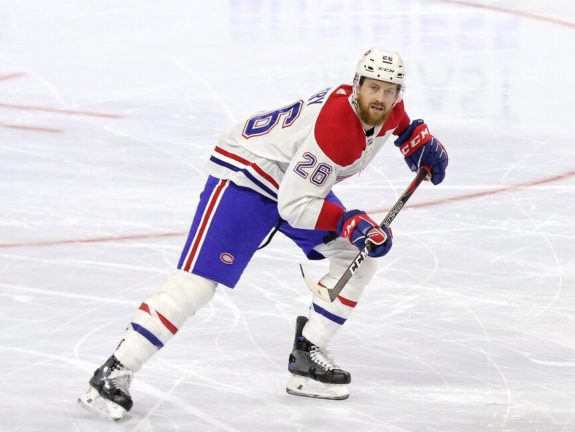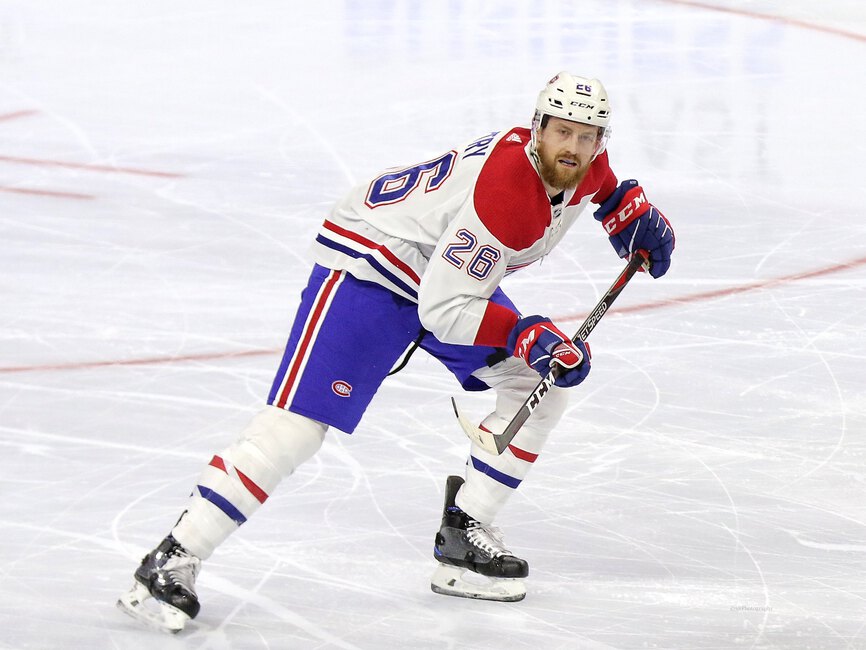 So far, it doesn't look like the term "sophomore slump" is in Cale Makar's dictionary. The reigning Calder Memorial Trophy winner has three assists through two games this season. The Colorado Avalanche were off to a slow start after losing their opening game to the St. Louis Blues.
However, the Avalanche got revenge in their second game against the Blues with an eight-goal onslaught. Makar played a key role in the victory, assisting on three consecutive goals. Playing on the Avalanche's top defensive pairing and their top power-play unit, Makar will have ample opportunity to match his 50-point rookie season. 
Goaltender: Saros
The Nashville Predators haven't had a goalie who wasn't Pekka Rinne in net for their season opener in over a decade, until now. Juuse Saros has established himself as the Predators' starter, and he has been solid through two games. In two wins, he has a .959 save percentage (SV%) and 1.50 goals-against average (GAA) on 74 shots. The 25-year-old netminder will need to keep playing at a high level to retain his position as the top goaltender in Music City, but he has given head coach John Hynes plenty of reasons to trust him so far.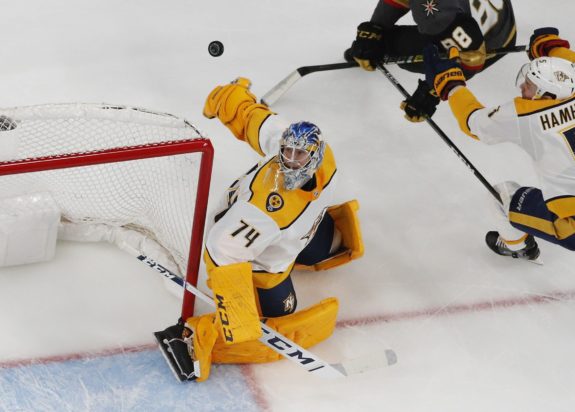 If the first week was any indication, we are in for a thrilling 2020-21 season. Week two will feature 55 games, including the Dallas Stars' opening game after their season was delayed by COVID-19.
---
---