I wasn't worried, were you?
Edmonton Oiler fans, like those of many teams in the National Hockey League, are familiar with worry. A very positive offseason helped us all forget about the Chicago Blackhawks, and we were ready to cruise to a division win this time around. If there was a concern, it was that despite having two of the game's top players, the team's questionable goaltending situation and incomplete defensive core meant they'd have to outscore a lot of their problems in 2020-21. The fact is, in today's NHL the goals sometimes aren't there.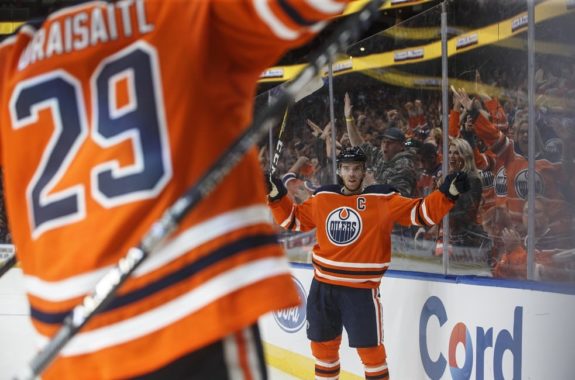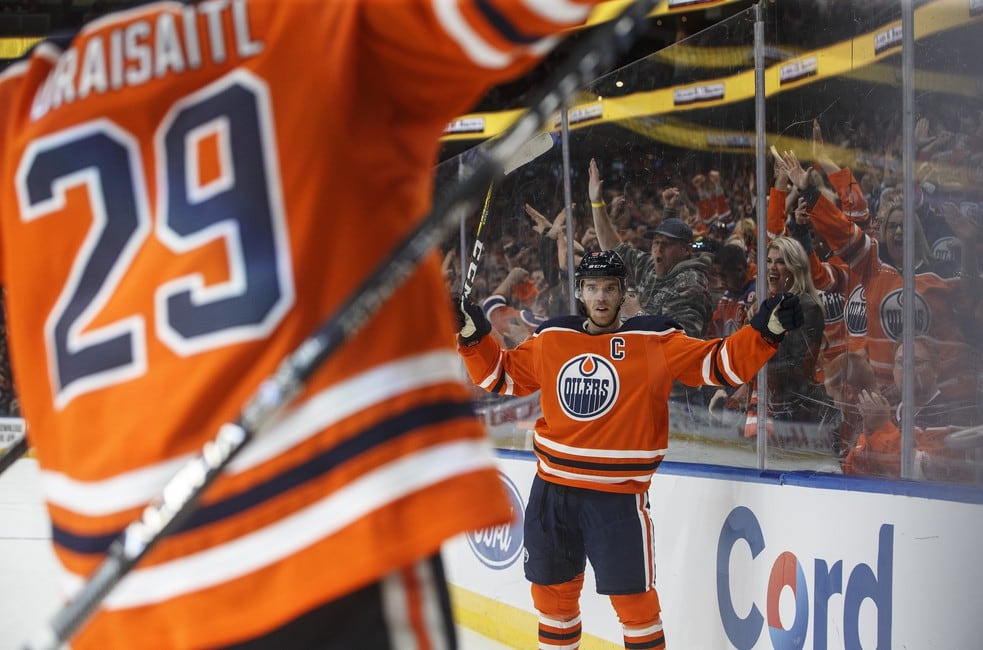 That was the case in their first game of the season. Despite getting goals from multiple d-men, the top Oilers didn't find the back of the net, and as so often happens, when neither Connor McDavid nor Leon Draisaitl score, Edmonton lost, on McDavid's birthday. Nobody goes 56-0, and the important thing was to treat it like a pre-season game, since none of those occurred, taking the lessons learned and shaking off the cobwebs to be ready for the next match, which the Oilers certainly were. Here's a couple of reasons why we didn't need to worry.
Oilers' Powerplay is Still Very, Very Good
Edmonton's top powerplay unit was unable to solve Vancouver Canucks' Brayden Holtby on Wednesday night, but you could see by the way they were moving the puck that the shutout wouldn't last forever. The Canucks' other goalie, Thatcher Demko, did not fare so well with the Oilers putting two past him on the man advantage.
Teams will need to be on their best behaviour in Edmonton if they don't want to play from behind and, when McDavid is blazing past you, it's hard not to take a penalty.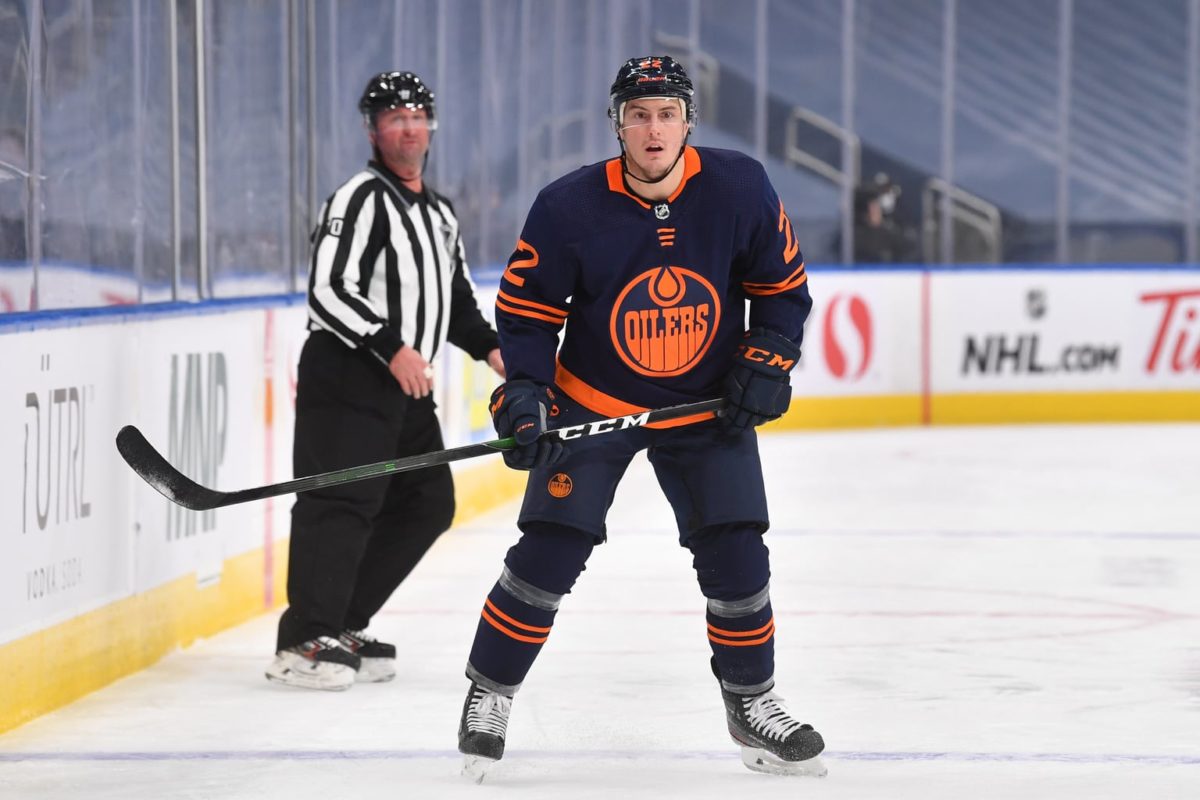 Playing into Edmonton's favour, at least at this early point in the season, is an apparent adjustment in how the refs are calling certain penalties. Over the Oilers' first two games, calls including slashing, holding and even a goaltender interference penalty looked like ones that might have been let go in the past. It could be that the only NHL games in recent memory are the fall Playoffs, where the whistles are all but put away. It's a trend to watch all the same and one that benefits Edmonton with their dynamite powerplay.
Jesse Puljujärvi is Found Money
None would have thought it possible a year ago, when Jesse Puljujärvi refused to return to Edmonton, even with a new coach and general manager in place, that he'd be a part of the 2020-21 starting roster. Putting in his time on the third line, the young Finn (he's still only 22!) showed positively on Wednesday and was a difference maker in Thursday's game.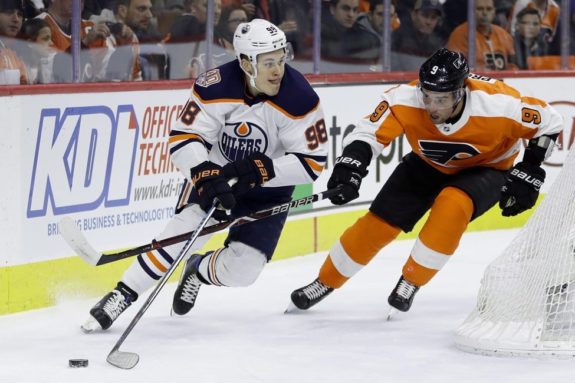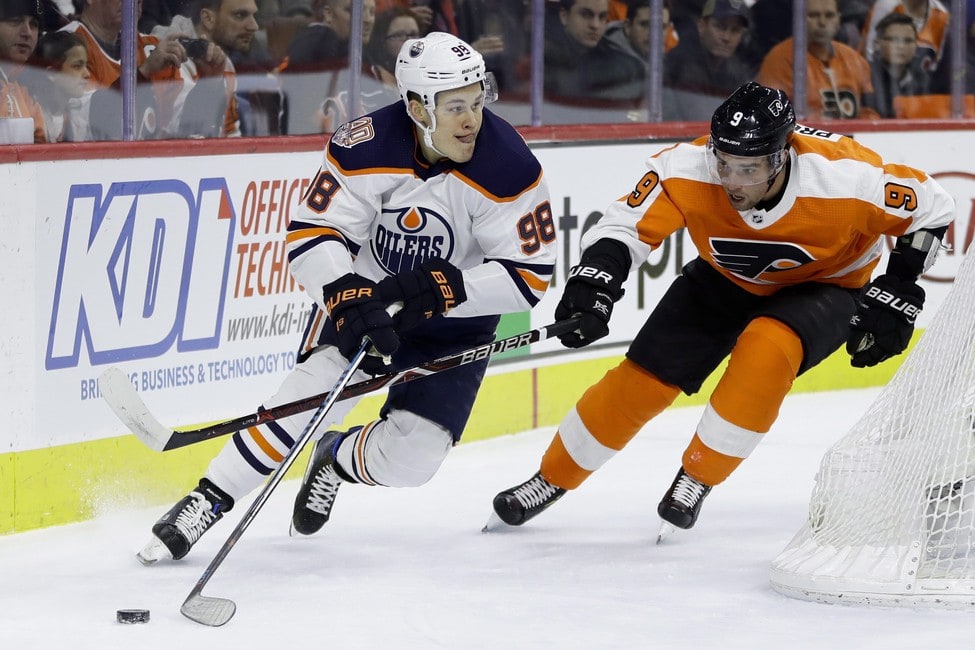 While points have eluded him thus far, we can expect that to change in the very near future, especially considering that coach Dave Tippett looked to be trying him out on the top powerplay unit late in Game 2. Puljujärvi is the same size as Alex Chiasson and has better hands and speed. He could make a very good fit as the net-front presence on an already elite unit.
Connor McDavid is Amazing
I mean, c'mon… it hardly seems fair some nights. Let's break down his three goals. A buzzer-beating shot, where the faceoff occurred with only 2.6 seconds in the period. McDavid retrieves a hot rebound and gets the puck across the goal line with barely half a second to go.
Next, an out-of-this-world rush on the powerplay, where even new teammate Tyson Barrie couldn't believe what he'd just witnessed. Finally, another rebound, this time off his own shot, that was the result of hard skating and second effort.
There were rumblings after opening night that McDavid didn't have a great game. That wasn't the case as he had several opportunities on Wednesday and set up teammates for some beauties as well, but the bounces just went the other way. Thursday was a different story, with the now 24-year-old putting up nine shots and four points (3G, 1A). Edmontonians, having watched McDavid since 2015, should know that the ice tilts when he hops over the boards, and the high danger chances usually end up in his favour over a full, or in this case 56-game, season.
With plenty of hockey left to play in this compressed season, there will be other ups and downs. Teams take time to really gel, and playing almost every second night will leave little practice and rest time for everyone. But Edmonton has the pieces to be a top team in their division, and it's clear from last night's performance that the group is dedicated to that goal. If they succeed, we can look forward to the playoffs, when it's only natural to worry.
---
---