It was a long wait, but hockey fans around the world were finally able to watch the game they love once again as the NHL returned to action this past week. Both the Edmonton Oilers and their fans were very excited to get the 2020-21 season underway as they had a very disappointing ending to their 2019-20 campaign. The Oilers were eliminated in the play-in round by the Chicago Blackhawks despite finishing the regular season with 11 more points.
The disappointing ending had many fans suggesting the team needed numerous changes, including more scoring wingers, a better blue line, and a legitimate starting goaltender. General manager Ken Holland did his best given the team's tricky salary cap situation to try and address these needs, bringing in forwards such as Dominik Kahun and Kyle Turris, as well as defenceman Tyson Barrie, all via free agency.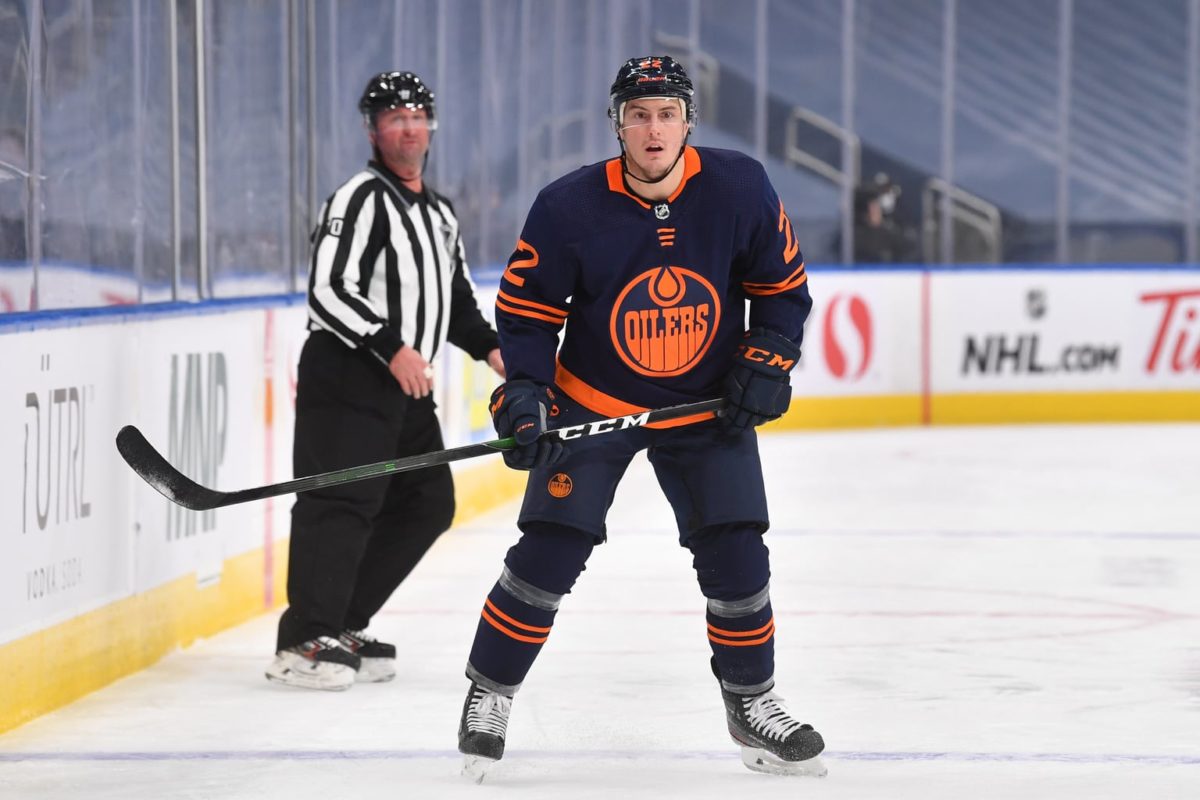 Though Holland was not able to bring in a new goaltender as many had hoped, the majority of Oilers fans still felt the team was better heading into this season than they were last. Still, the first three games of the season, which took place this past week, showed that this team still has some things they need to work on.
Wildly Inconsistent
Through their first three games, two of which came against the Vancouver Canucks and the third against the Montreal Canadiens, the Oilers have a record of 1-2. Their first of the season against the Canucks resulted in a 5-3 loss, though they were able to score five of their own the next night and win by a score of 5-2. Their most recent game saw a team score five goals yet again, though they were on the wrong end of it as they were defeated by the Habs 5-1.
As those scores show, their games to this point have been wildly inconsistent. They have had plenty of defensive miscues, as there were numerous missed assignments in their own zone, many of which came due to players getting caught puck watching. While these mistakes were more egregious than we saw last season, bad defensive play is nothing new for the Oilers. The good news is that teams were expected to be quite rusty early on in this season, given the amount of time they had off, along with the fact they were unable to play any exhibition games.
The one surprising inconsistency they have had early on is offensively. While Connor McDavid and Leon Draisaitl both have combined for an impressive 10 points, eight of them came in their lone victory over the Canucks. The same thing goes for Ryan Nugent-Hopkins, as all three of his points came during the win as well.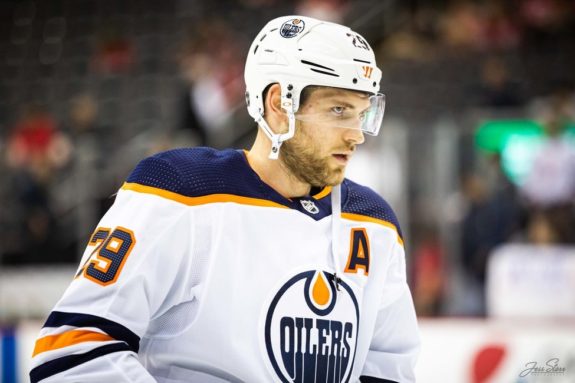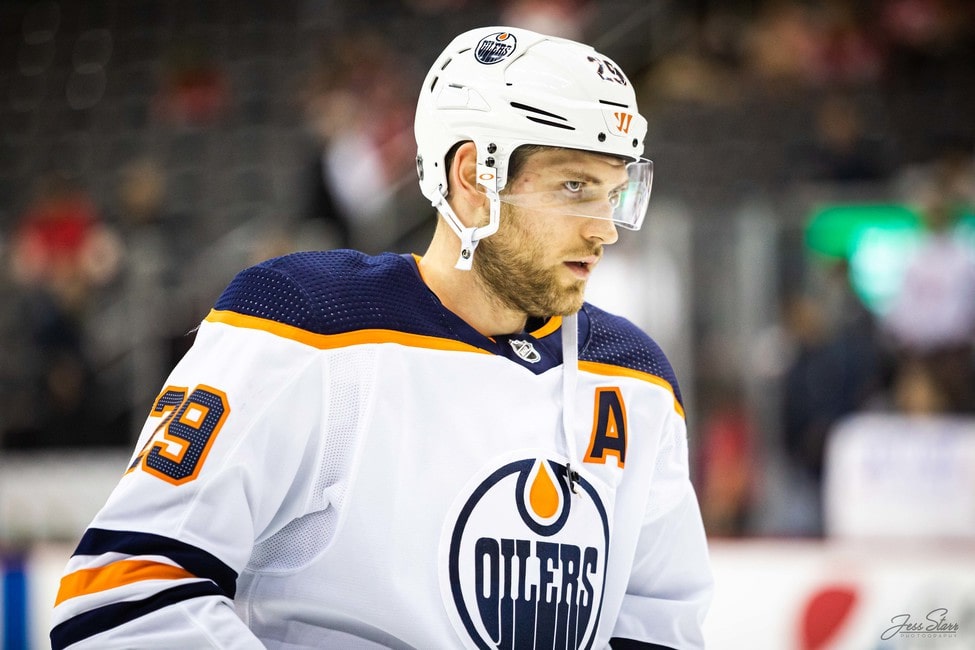 Perhaps the most disappointing part of the Oilers' game to this point is their power play. After leading the league last year with a ridiculous 29.5 percent success rate on the man advantage, they have converted on just two of 11 opportunities (18.2 percent) to begin this season. That in itself has played a huge part in why their stars have yet to really pop off offensively, as they are certainly capable of.
Injuries
Despite the season having just begun, the Oilers have had multiple players miss games. Forwards Gaetan Haas and James Neal have yet to play due to being on the team's COVID-19 list. Both have recently started skating with the team and are expected to make their debuts sometime this upcoming week.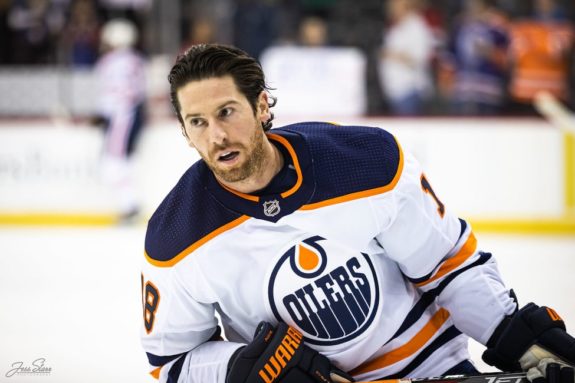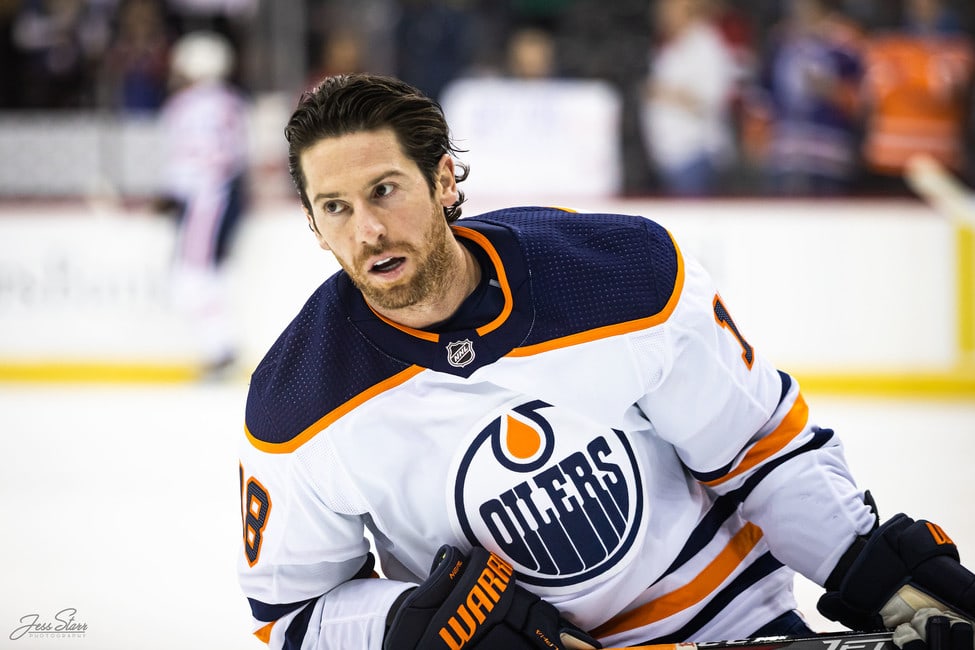 They were also without forward Tyler Ennis for their second game against the Canucks. The 31-year-old played just 8:41 in the opener as he was forced to leave early with a foot injury. Thankfully, however, it turned out to be minor, as he was back in the lineup for their most recent game.
The most talked-about injury in Edmonton has been the one to goaltender Mike Smith, as he is expected to miss multiple weeks, though the team has yet to say what he is dealing with. While many were critical of the Oilers re-signing Smith this offseason, it is still a huge loss given how often the team plays due to the condensed schedule. He was originally set to play the teams second game against the Canucks, but was deemed unfit to play the day of the game, forcing Mikko Koskinen to play back to back games.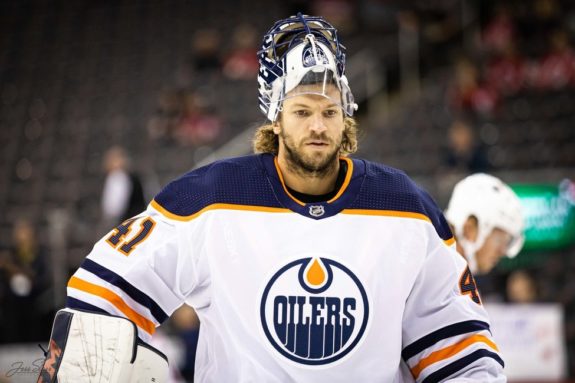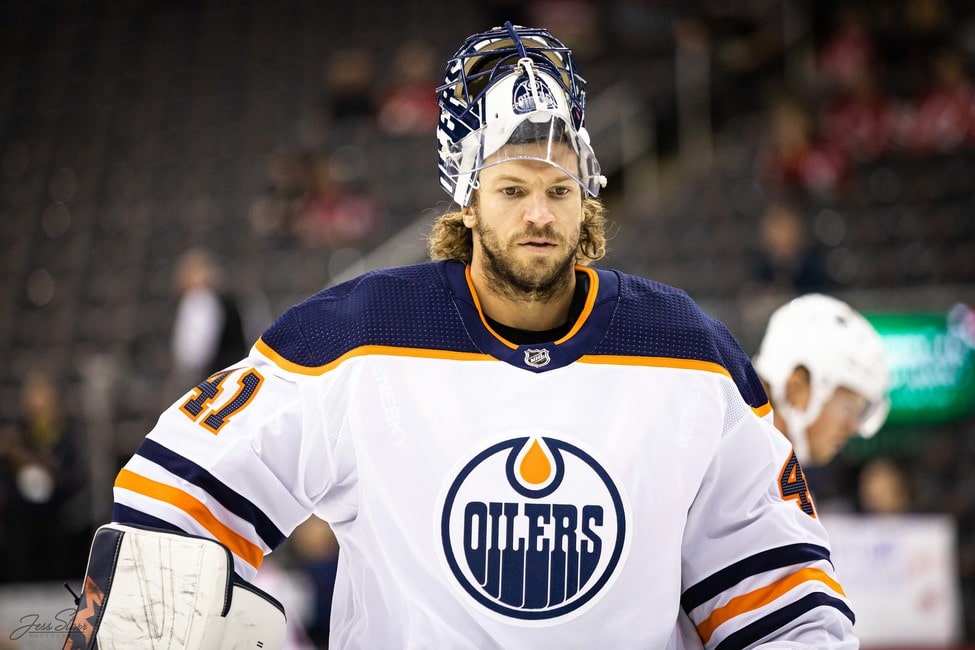 With the injury to Smith, the Oilers are in a tough spot due to their extreme lack of depth in the position. 22-year-old Stuart Skinner was announced as their emergency call up at the time of the injury, which made fans very nervous given that he has just one AHL season and zero NHL experience under his belt. The team had Anton Forsberg signed as their third goaltender in case of a situation such as this occurred. However, he had to be put on waivers to be assigned to the team's taxi squad and was claimed by the Carolina Hurricanes.
Holland was able to claim goaltender Troy Grosenick off waivers from the L.A. Kings yesterday. While it is better than nothing, the fact he is 31-years-old with just two NHL games under his belt doesn't inspire a ton of confidence. Still, he was able to post a very solid 2.29 goals-against average along with a .920 save percentage in 33 AHL games last season. He certainly isn't ideal but is a better option at this point and time than Skinner.
Upcoming Week
The Oilers have four games this coming week, starting off with another against the Canadiens tonight. If they want to be one of the four teams in the North Division to capture a playoff spot, they will have to try and distance themselves from teams like Montreal. They were expected to be a better team than the Habs this season and should win tomorrow's game, but they will certainly need to clean things up for that to happen.
After Monday's tilt, they play the Toronto Maple Leafs on Wednesday and Friday. Those games certainly won't be easy, as many expect the Leafs to be the top team in the North Division this season. Again, the Oilers are capable of beating them but will need to show much better than they have early on. The Leafs currently have a record of 2-1.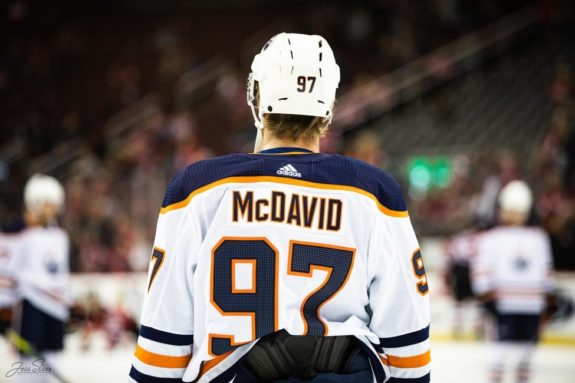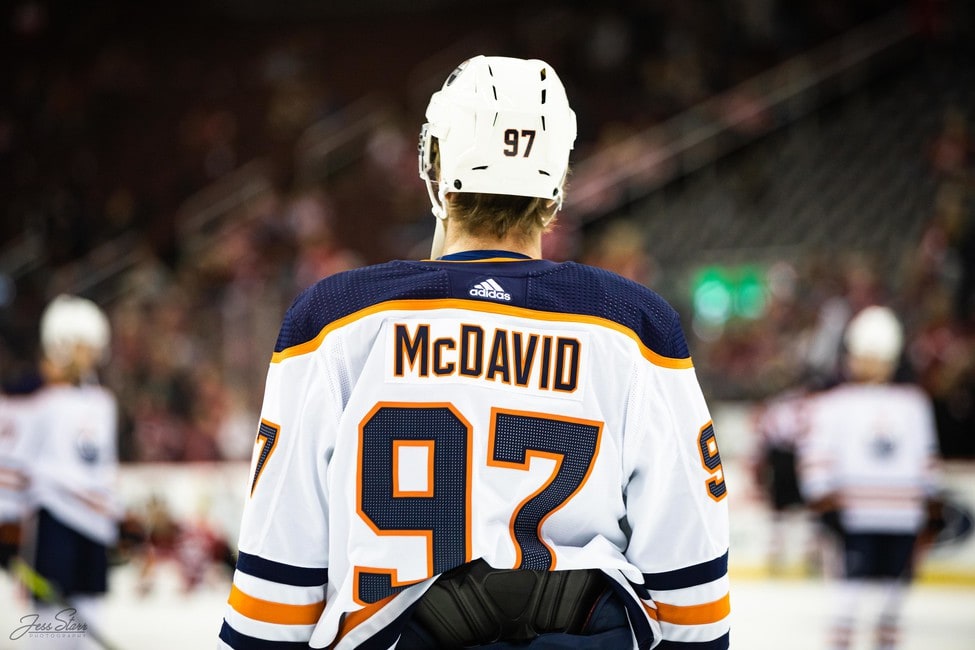 The final game of the week comes on Sunday, where they will take on the Winnipeg Jets. Much like the Canadiens, the Jets are considered by many to be a fringe playoff team this season in the North Division, likely in the running for the fourth spot. This is another team the Oilers should beat and need to if they hope to qualify for the postseason.
Don't Panic
While the 1-2 start, along with how bad they have looked at times to start the season, is quite disappointing, it is too early for fans to panic. As mentioned previously, teams are still quite rusty as they had both a shortened training camp and no preseason games. Unfortunately, that rust likely won't wear off for at least a couple more games. Still, some of the mistakes they have made this season are inexcusable and will have to be cleaned up in a hurry.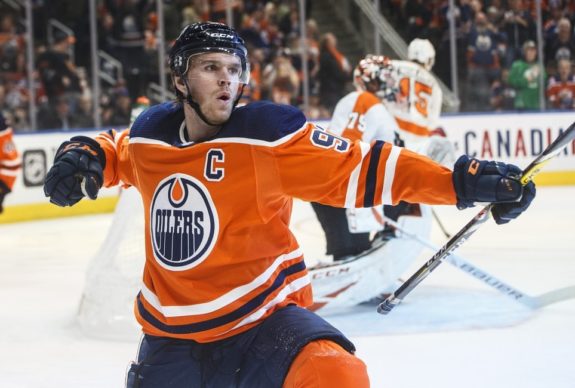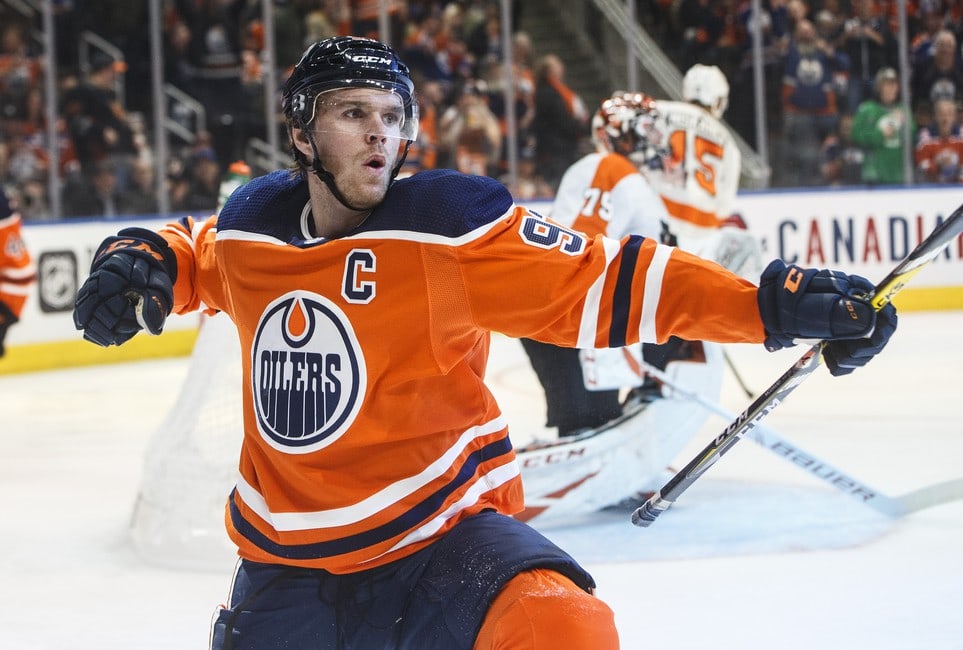 Of course, this team is far from perfect. There are still many issues that hold them back from being a true powerhouse in the league. Thankfully, however, they are blessed with two of the league's best players, who should once again lead or be near the league lead in points by the time the season is over. While they have yet to dominate as we all expect, it should happen soon and will likely result in plenty of wins going forward.
---
---